Avast Cleanup Pro For Mac Review: Is It Worth Your Money?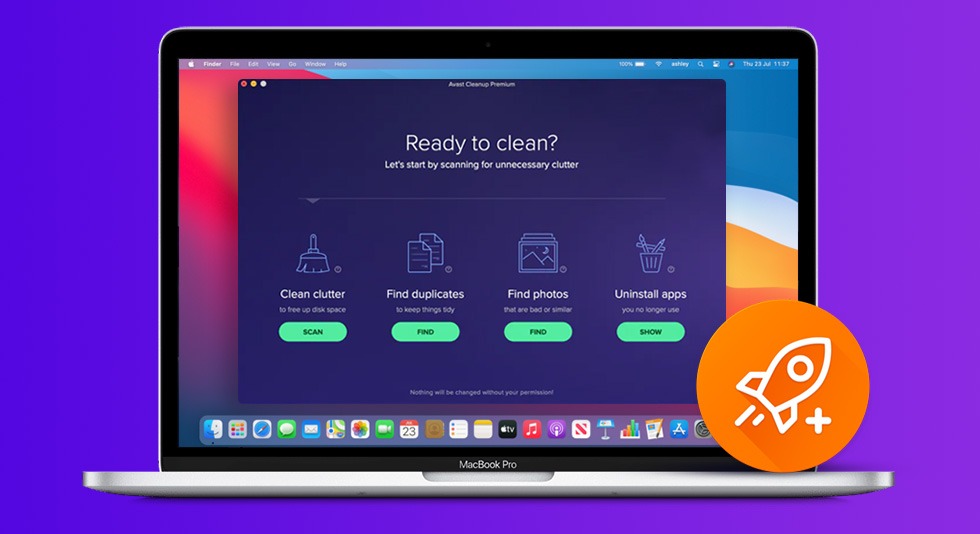 Summary:
 Rating: 3/5*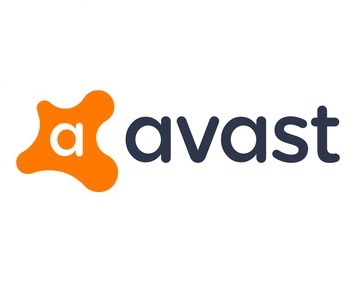 Avast Cleanup Pro for Mac is a cleaning utility for macOS which is designed to free up space while clearing out junk files, cached data, and apps that hog the space unnecessarily. It holds a trust factor for more than 30 years and is well-known in the world of antivirus solutions. However, this premium version for Mac promises to leave your Mac clutter-free and offers smooth functioning.
Avast Cleanup Pro For Mac
Avast Cleanup Pro has stepped into the digital market to conquer the space optimization of your Mac. With time,  Mac gets loaded with unnecessary downloads, large files, junk, cache, and more, which may not only occupy the space but also hog system resources.
To resolve such situations, Avast Cleanup Premium for Mac provides several utilities and features that are capable of keeping your Mac stabilized and running smoothly. It can cleanup:
System caches
Junk files
Duplicate files
Similar photos
Blurred or low-quality photos/files
Large or unused applications
Features Of Avast Cleanup Pro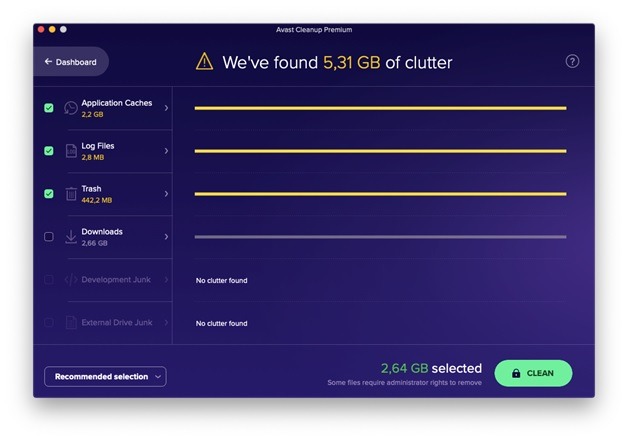 As you download the tool, you will be greeted with a dark purple dashboard with four major cleaning features. Interestingly, each block comes with detailed instructions and descriptions which explains why this tool is provided and what can they expect on running them. The main features are:
1. Cleaning Clutter
This module acts as a disk cleaner to remove junk files so that you can retrieve space for storage and downloads without hustling manual cleaning of cluttered files. The junk files are grouped under 6 different categories:
Application caches: This section contains temporary storage files which are settled inside browsers and other applications in macOS.
Log files: It happens to show those files which are logged in the history of used applications or their crashes.
Trash: This section has all the content saved in Mac's Trash folder.
Downloads: All the downloaded files are shown in the section.
Development junk: It possesses the crash reports and leftover files of uninstalled apps.
External drive junk: Those system files that your Mac adds to external files formatted for other operating systems come under the circle.
When you scan the system using Avast Cleanup for Mac, it provides you a list of recommended items that you could choose to delete or keep. However, this scanning excludes downloads so that you don't remove anything important and was recently downloaded. The flexibility of cleaning clutter is upto mark as management of this category is pretty simple to keep or remove.
2. Finding Duplicates
As soon as you plan to scan the system for duplicates, you will be asked which folder or drive do you want to scan for duplicates. By default, the Home folder is suggested for scanning but you can always select multiple other folders and external drives.
When scanning is done, Avast Cleanup Premium will list out all the duplicates found in the system, be it documents, pictures, songs, videos, folders, or any other categories. On clicking 'View Duplicates', you will see the number of duplicates which you can sort according to your chosen parameters like 'Keep newest' or 'Keep oldest'.
3. Finding Similar Photos
This module is not meant to show 100% identical files but files based on similarity levels. It even allows you to find 'bad',  blurry photos, or low-quality photos which you may not want to keep in the system anymore. Once detected, you can manually decide which photos you wish to keep and which ones to be deleted.
4. App Uninstaller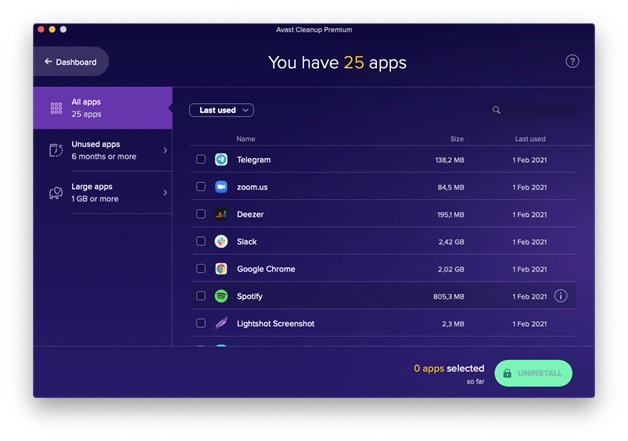 Avast cleanup has an uninstaller to offer you. On scanning, it displays all the apps present in the system so that you can choose to delete the unwanted apps without letting their leftover files bother you and system resources. Two different sections are mentioning 'Unused apps' and 'Large apps' to define the category. Unused apps are the ones that you have not opened up from the past 6 months whereas large apps are those which are consuming more than 1 GB of space.
When apps are displayed, just select it and click on the 'i' icon present beside it. Click it and you will be able to find all the associated files connecting to that particular app in one go!
Download Avast Cleanup Pro For Mac
Avast Cleanup Pro (Pros & Cons)
Pros:
The software is certified by two independent testing labs.
Has a full speed scanning power
Comprehensive duplicate file finder
Easy user interface
Cons:
A limited set of features
Avast Cleanup Pro Pricing
You can download Avast Cleanup Pro for free and let it scan an unlimited number of times. However, you need to pay money if you want it to work and clean up all the unnecessary items smoothly. The company also offers 30 days money-back guarantee which is a good time to test the efficiency of software.
It comes with a 60 days free trial but you need to enter your credit card details to start. Its subscription cost is $59.99 for one year and one Mac. It costs $69.99 per year for 10 Macs.
Customer Service
The customer support page may not give you as much information as you need and this is why you could make use of community support for software and register there. To connect with the customer services:
Go to the Help section and 'Send Feedback' to them. You may not receive a reply through this method.
Go to the customer support page and select the category of problem you are dealing with. You will be able to find a button to send a message or a phone number through which the company could be contacted.
FAQs: Avast Cleanup Pro For Mac
1. Is Avast Cleanup Pro worth it?
It is worth it to pay for Avast Cleanup for Mac as it helps in optimizing the system for smooth functioning.
2. Is Avast for mac any good?
Many users feel that Avast Cleanup Pro is not as great as its competitors but this doesn't mean it's any less good. It is capable of doing regular functions a cleaner for Mac is expected to do.
3. Does Avast slow down your Mac?
Although Avast is installed in the Mac to improve its performance, speed, and overall optimization, the Apple community says that it may slow down your computer.
Wrap-Up
We hope that you have learned the in-depth details of Avast Cleanup Pro and wish to invest money into it for the best performance. Thankfully, Avast already has a good reputation in the market and hence this newcomer in the digital world wouldn't take long in establishing its place. The price may look a little higher when compared to its competitors but it is providing strong satisfaction to the clients using it throughout the world. Download Avast Cleanup Premium today and experience the newcomer!