Avast Security For Mac Review 2023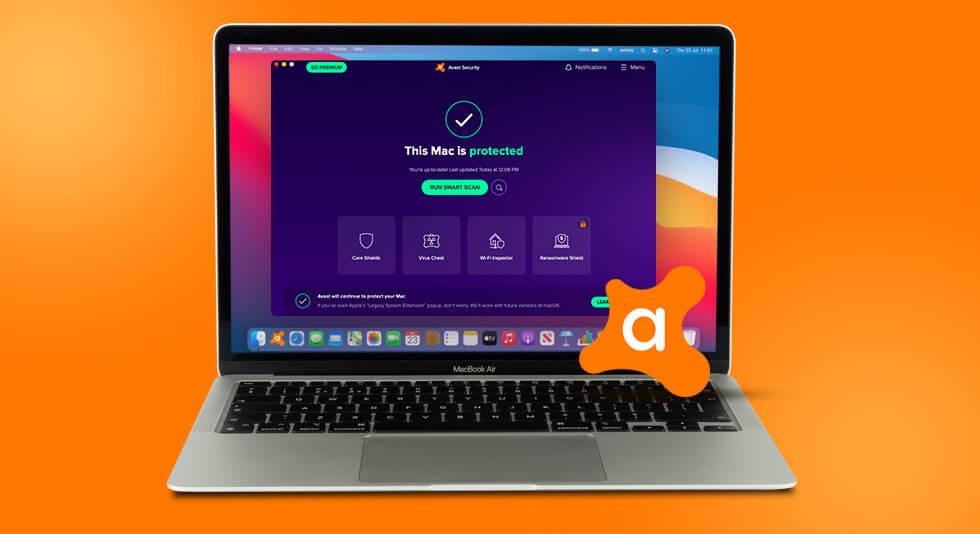 Is Avast Security The Ultimate Antivirus Program? And, Do You Need It?
In this digital age when hackers are not sparing any operating system, Mac's no different. So, it goes without saying that Antivirus protection just like Windows or any other operating system is important for Mac as well. In that regard, we are going to review Avast Security for Mac. Here we are going to dive into its features, pros and cons, pricing, and various other such aspects.
Avast Security For Mac Review:
What is Avast Security For Mac?
Just like any other operating system, Macs too are vulnerable to malicious threats that can enter your Mac through various channels. Avast Security for Mac is complete security software that identifies and removes viruses, spyware, ransomware, and other threats from your Mac. In fact, it adds a strong layer of protection where your Mac's own might end.
Click Here to Download Avast Security For Your Mac
Why Trust Avast?
Amidst so many alternative antivirus solutions for Mac, why would you put your precious time or hard-earned money on Avast? Avast has been certified by renowned Antivirus testing labs like AV-Comparatives and AV-Test. In fact, you can have a look at their December 2021 analysis.
What's The Interface Like?
The interface is the first thing that meets the eye after you install an application, right? So, without us telling you anything initially, here's what the free Avast Security for Mac looks like.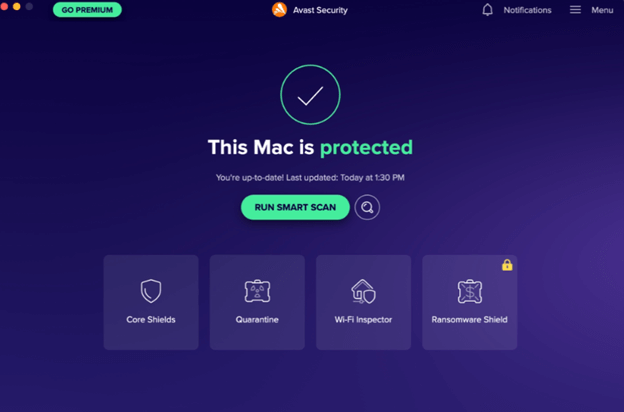 Right at this point, do let us know in the comments what do you think.
At the first glance, the interface comes across as minimalistic, interactive, and easy to understand. Even a first-time user shouldn't have any difficulties in getting familiar with the various options. When you click on each of these options you are further taken to an actionable page. For instance, when you click on Core Shields, you are taken to a second page where you can activate the File Shield, Web Shield, and Email Shield.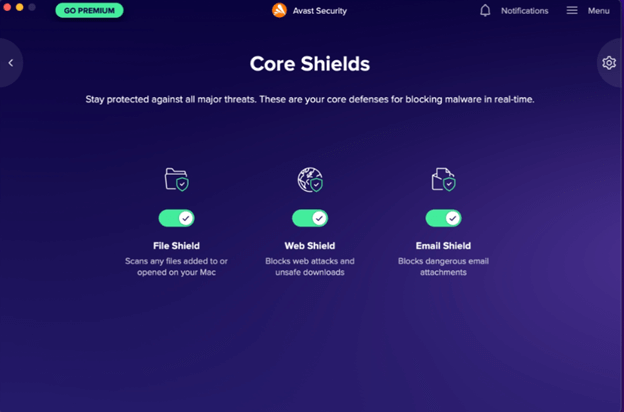 What Features Does Avast Security for Mac Offers?
Avast Security for Mac comes in two variants – Avast Security free and Avast Premium Security.  Let's look at the features of both the variants separately –
1) Avast Security For Mac Free
Real-Time Security Against malware
Whether it is about identifying oncoming malicious threats or about fighting those that have already invaded your Mac, the free Avast Security for Mac, tackles all such threats and that too before they can cause any damage to either your Mac's functionalities or the files that reside within. More specifically, Avast Antivirus for Mac scours every nook and cranny of your Mac to check if there is any spec of malware in any of the files or folders.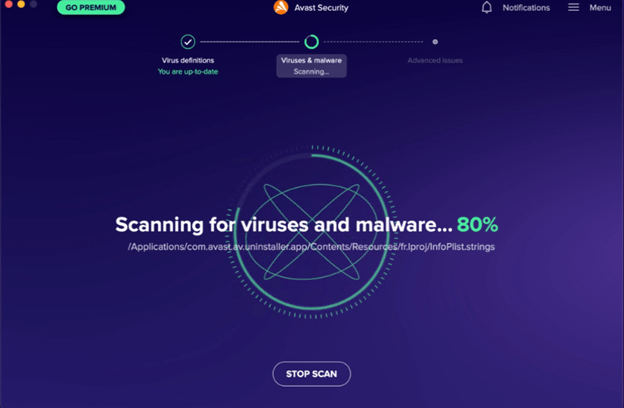 While online, you surf tens or hundreds of websites daily. You never know when you might stumble upon a website that is in the clutches of a malicious threat actor. In the past, even the most popular websites have been hacked, so it goes without saying that no website is safe these days.
The other thing that you do online, is send and receive an ocean of emails every single day, some containing attachments. Have you ever pondered, how secure your emails are and how secure those attachments are? The fact is, amidst a hectic day, we hardly have the time to do that.
You can now trust Avast Free Mac Security for both the above things. As soon as it will perceive that you have visited a malicious website, it'll warn you and in the same manner, it will prevent you from sending or receiving emails that are malicious.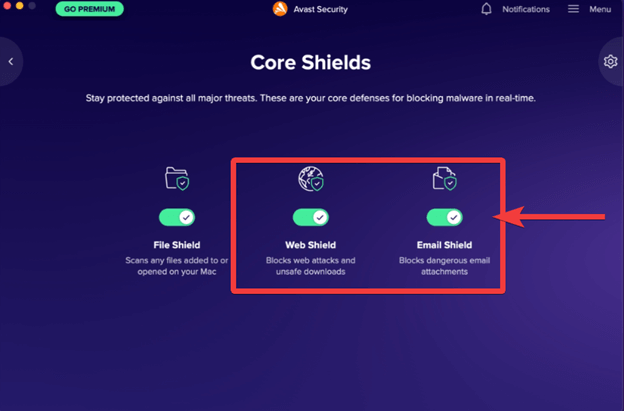 Threat actors love to feed on an unsecured Wi-Fi network. The free Avast Mac Security scans your entire network for any malicious threats and vulnerabilities. This means it also scans all the devices that are there on that network. In case, it finds any vulnerability it fixes it so that no hacker can steal your data.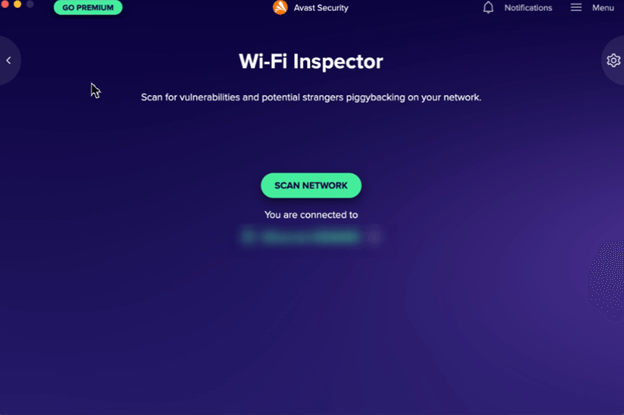 All detected threats are quarantined so that they stay away from the rest of your Mac's operating system. The files that you add here can't be accessed or used by outside applications, viruses, or processes.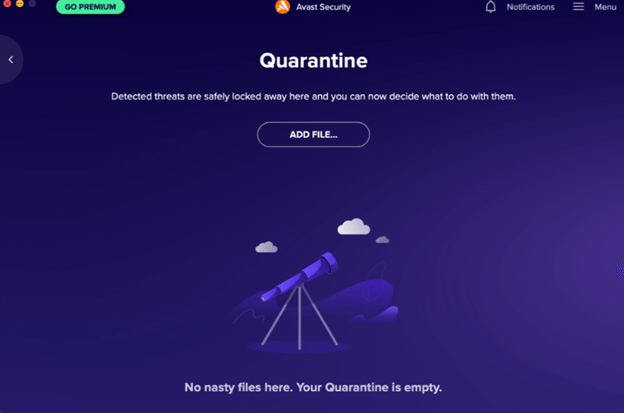 2) Avast Premium Security
With this variant, you get all the features that you saw in the free Avast Security as well as the ones mentioned below –
Protection Against Ransomware
Won't it be a disaster, if your files, personal memories, and other crucial data are held hostage? Avast Premium Security ensures that no miscreants encrypt or modify your crucial data without your permission.
With this feature, not even the most sophisticated or latest phishing scams will be able to touch your Mac. And, the same goes for fake websites that very carefully hide under the garb of a genuine-looking website because Avast Premium Security will unmask it in no time.
With all your financial and banking transactions, whether monetary or non-monetary, you have a lot to put at stake. And, if you are not careful, you may hand over your fortune to malicious actors. Avast Premium Security stops you at the outset and ensures that you only indulge in safe banking and shopping.
Sign Up For Avast Premium Security
3) Avast Security – Free Vs Premium At A Glance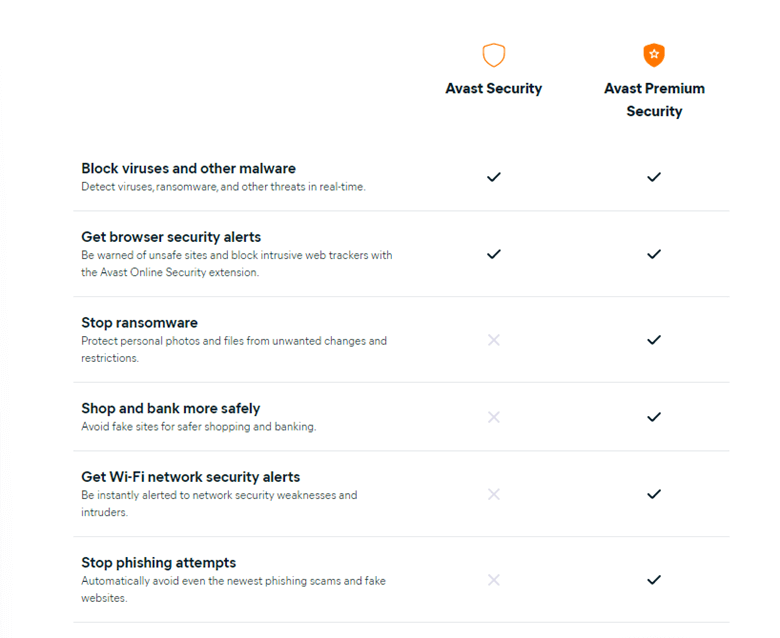 How does Avast Security For Mac Works?
Let's see Avast Security for Mac in action –
1. Download, run and install Avast Security for Mac
2. Double-click on the avast_security_dmg file and then click on Install Avast Security.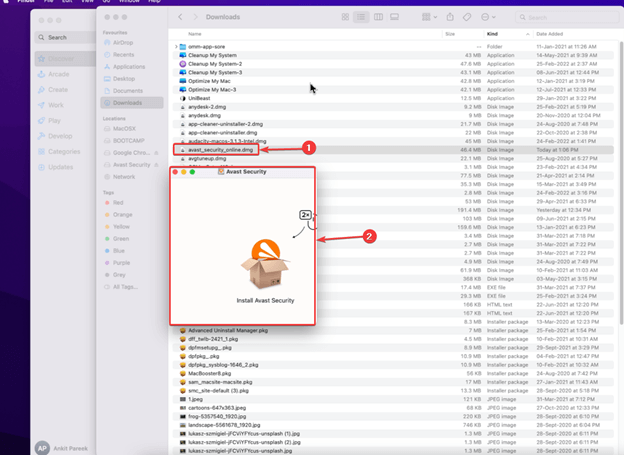 3. Allow the package installer and follow the on-screen instructions. For instance, Avast Antivirus for Mac will install the necessary virus definitions.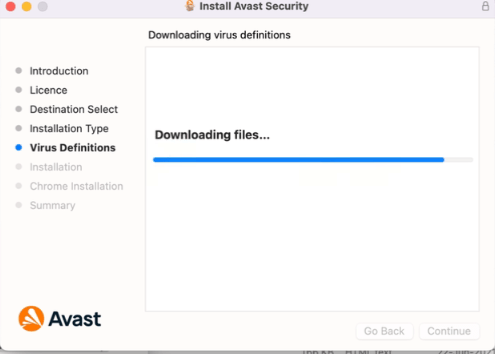 4. Provide your Mac's password for installation and then click on Install Software.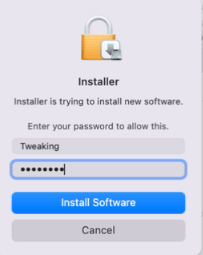 5. To allow Avast Security to detect malware in real-time, go to your System & Privacy > click on the General tab > Click on the Padlock from the bottom left-hand side and then click on Allow next to Avast Security.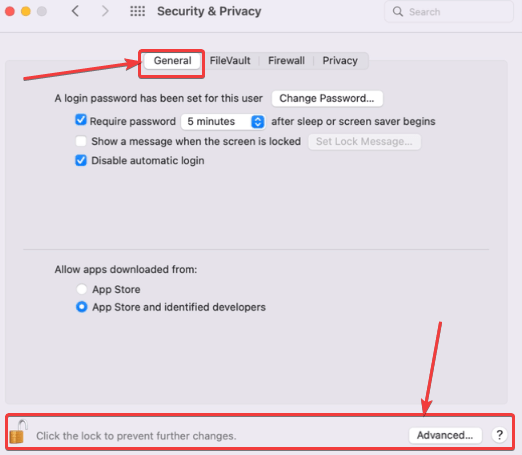 6. Click on the green-colored Continue button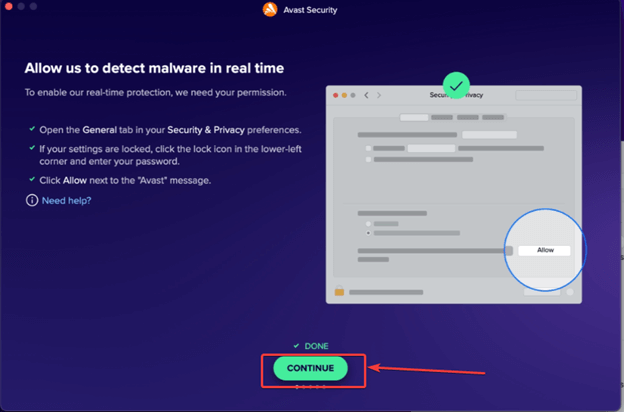 7. Click on Open Confirmation Dialog and then click on Allow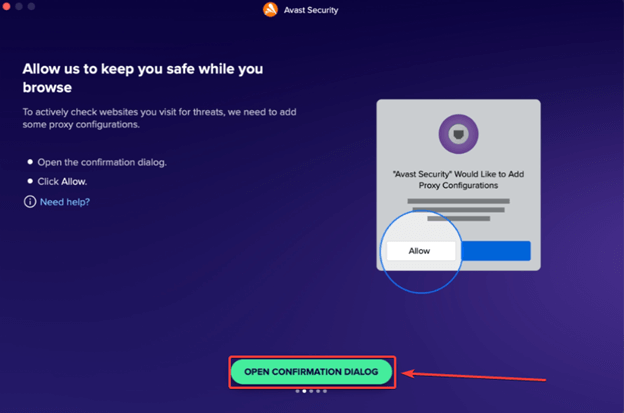 8. As an initial scan, you can click on the Run Smart Scan button.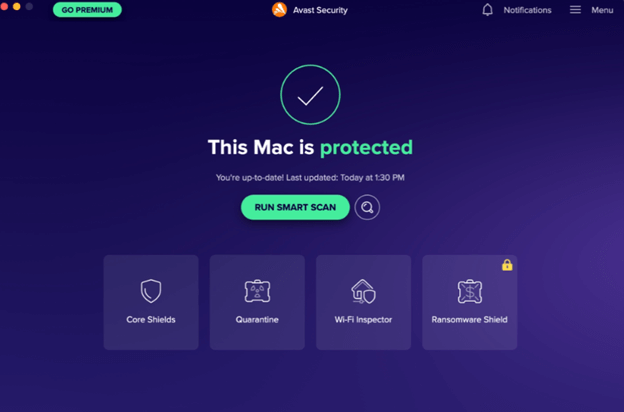 9. Now Avast Security will scan your Mac for any impending malicious threats.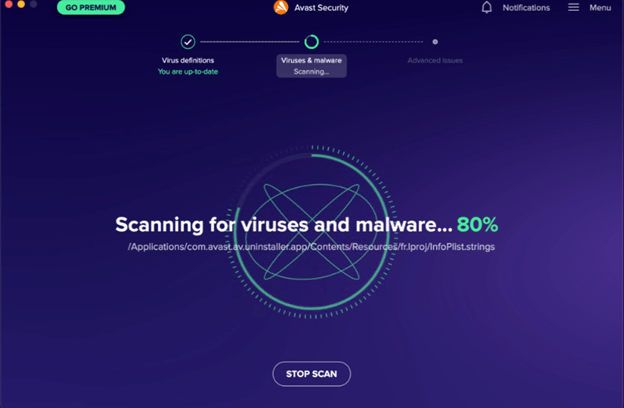 10.  As you can see it has detected malicious threats, you can now move these threats to Quarantine for later review or click on Resolve All to fix these threats.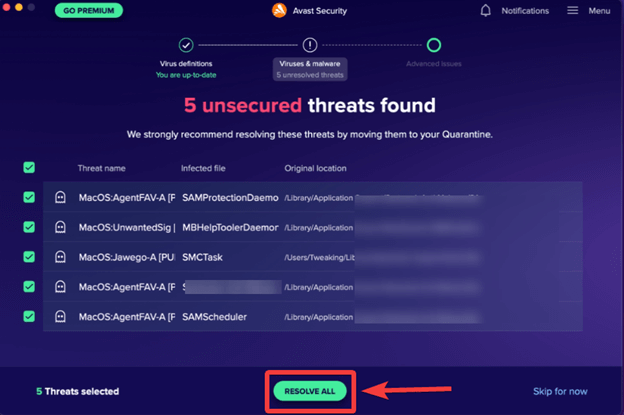 System Requirements –
Operating system: macOS 10.11 (El Capitan) or later
Disk Space Required: 750 MB minimum
Active Internet Connection: To acquire automatic security updates
Pros and Cons
Pros:
Real-time protection against all kinds of malicious threats like viruses, trojans, spyware, ransomware, and many others
Interactive, easy and user-friendly interface
All forms of web protection – website and email safety
Wi-Fi network protection
Functionality to quarantine threats
Cons:
Setup takes a considerable amount of time where you have to allow various permissions before you start with actual scanning.
To access various premium features you will have to sign up for a premium version
Avast Security For Mac Alternatives
Note: Prices for the given products applicable at the time of writing this blog, and, are subject to change. 
SL. No
Name of The Alternative 
Features 
Price 
Download Link 

1

Bitdefender Antivirus for Mac

1. Tested by some of the best Antivirus labs in the world

2. Multilayer ransomware protection

3. Anti-tracker extension 

4. Tools to keep your privacy intact

5. Extended features like adware blocking, protective browsing, time-machine protection, etc

Starts US$ 19.99 for 1 device/ year

Download

2

McAfee Antivirus Plus

1. Protection against all kinds of threats including those spread through USB, cryptocurrency mining, etc

2. Customizable firewall protection 

3. Real-time and on-demand scanning available 

4. Multi-device protection available for family 

5. Network protection

Starts at US$ 34.99 for individual (1 device)

Download

3

Norton 360 Mac

1. 24×7 protections against all kinds of threats including zero-day exploits  

2. Silent updates to ensure latest protection 

3. Smart firewall to ward off unauthorised traffic and protect files

4. Password manager

5. 2GB Cloud Backup

Starts at US$ 19.99

Download

4

Eset Cyber Security for Mac

1. Protects you against all kinds of malicious threats 

2. Online protection 

3. Network traffic protection

4. Easy to install and update

5. Light-weight, uses resources efficiently

Starts at US$ 39.99 for 1 year

Download

5

CleanMyMac

1. In depth cleanup

2. Review threat before removing it

3. Takes into account threats like ransomware, adware and all other kinds of threat

4. One-click scan

5. Removes malicious files

Starts at US$ 39.95

Download
Verdict
All in all, Avast Security for Mac is a great Antivirus app to have on your Mac, besides relying on your Mac's own defenses. The best part is that you can always try the Avast Mac Security for free first and then if you are satisfied, you can sign-up for the premium variant. What are your thoughts and which is your favorite tool to identify and remove malware on Mac? For more such content, keep reading BestMacTools.
Frequently Asked Questions