Best Ad Blockers for Mac (Free and Paid)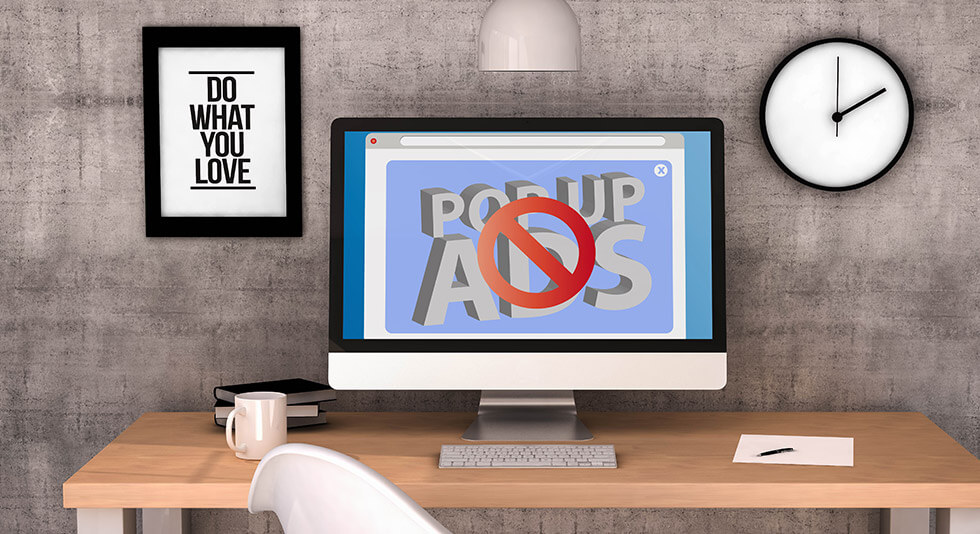 What's that one thing that can destroy your web browsing experience? Ads! Yes! It's a disaster when some wonderful content you are consuming on a website or a video you are watching is bombarded with ads. And this doesn't stop here; there even are trackers that can follow you and ruin your experience elsewhere. An ad blocker can be your ultimate defense against annoying ads since behind that annoyance could also be an underlying malware, and the least an ad blocker does is block such adverts. And, if you are a mac user, you are in luck because this post covers some of the best adblockers for Mac.
What is an Ad Blocker on Mac?
Whenever (or most of the time) you visit a website or, say, open a YouTube video, do you see ads in the form of static images or videos? Broadly, every time you visit a website, it collects cookies, and from there point on, it shows you relevant advertisements. Although some of these ads could help you with your purchasing decision for your desired product, others are plain, simple, and unwanted and appear without your consensus. Ad Blockers are extensions or standalone tools that block these ads, scripts, and cookies from tracking you, stopping unnecessary ads from plaguing your experience. An ad blocker for Mac can be installed as a standalone tool or as a browser extension.
Why Do You Need Ad Blockers for Mac?
Here are some reasons why you should opt for an ad blocker for Safari (Safari being a native Mac browser) or any other browser on Mac –
To block intrusive ads which hamper the browsing experience and slow down the page loading speed.
Steer clear from malware, phishing attacks, botnet attacks, and other impending dangers that hide behind ads.
Block scripts and tracking cookies that advertisers use to target and bombard you with ads.
Best Ad Blocker For Mac:
1. AdGuard for Safari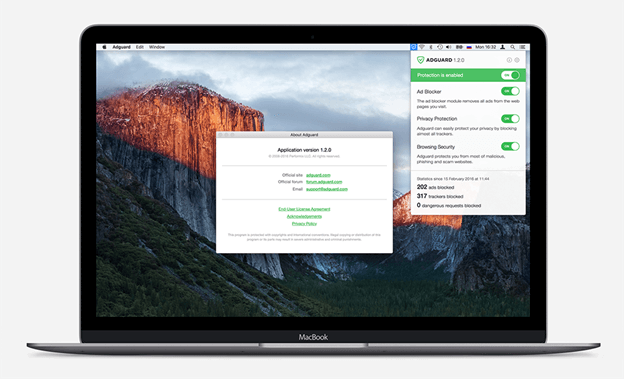 If you intend to block ads on Safari and fight data tracking, AdGuard is one ad blocker for Mac that you can consider. Despite being free, it offers several features that are not even the best in the business. What further makes it a fast adblocker for Mac is that it is based on Safari's native content blocking API.
Pros:
Block ads and individual elements on a website
Add custom filters
Whitelist websites
Cons:
Configuration management could have been simpler.
Price: Free and open source
2. AdBlock Plus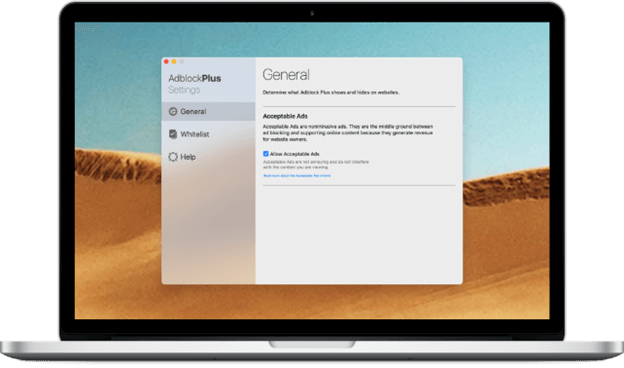 AdBlock Plus is one of the best ad blockers for Safari and other browsers on Mac. It is a free and open-source extension that can help you experience the web without any irritating ads. While it removes most of the ads, you may see some acceptable ads you can learn more about on its website.
Pros:
Blocks pop-ups and ads
Control ads that you may want to see
Increased page load speed
Cons:
You will still be able to see some acceptable ads.
Price: Free
3. 1Blocker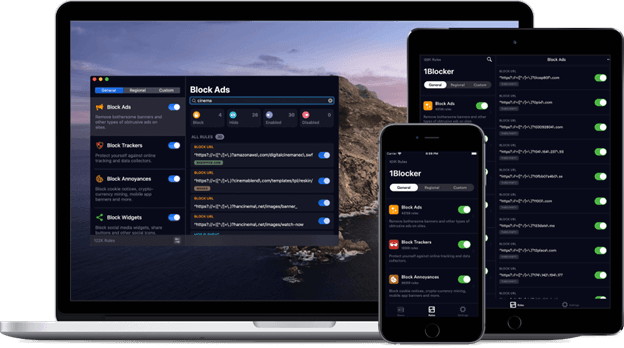 If you are searching for an adblocker for Safari to browse websites faster without being bugged by ads and ensuing threats, you can consider 1Blocker. Once installed, it snugs fit into Safari's extension tab, and you can block ads, apply adult-filtering and enable more advanced features.
Pros:
Optimized for Safari
Blocks ads without slowing down Safari
Blocks scripts and tracking cookies.
Cons:
For settings up, you have to enable some permissions; else, the app won't work.
Price: Yearly – $14.99, Monthly – $2.99, and Legacy users – $4.99
4. Wipr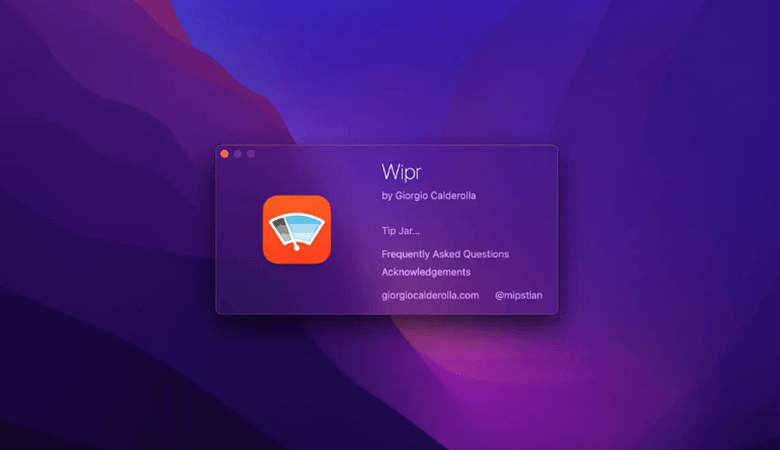 Wipr makes its way to our list of best ad blockers for Mac for various reasons. Firstly, it is more than just your regular ad blocker – it stops trackers and cryptocurrency miners. It even blocks GDPR notices. Apart from that, it also does a great job at thwarting scripts.
Pros:
No "acceptable ads" as with some of its competitors
The blocklist database is updated twice a week.
Multilingual support
Cons:
Whitelisting capabilities are difficult to access
Price: $1.99
5. Adlock for Safari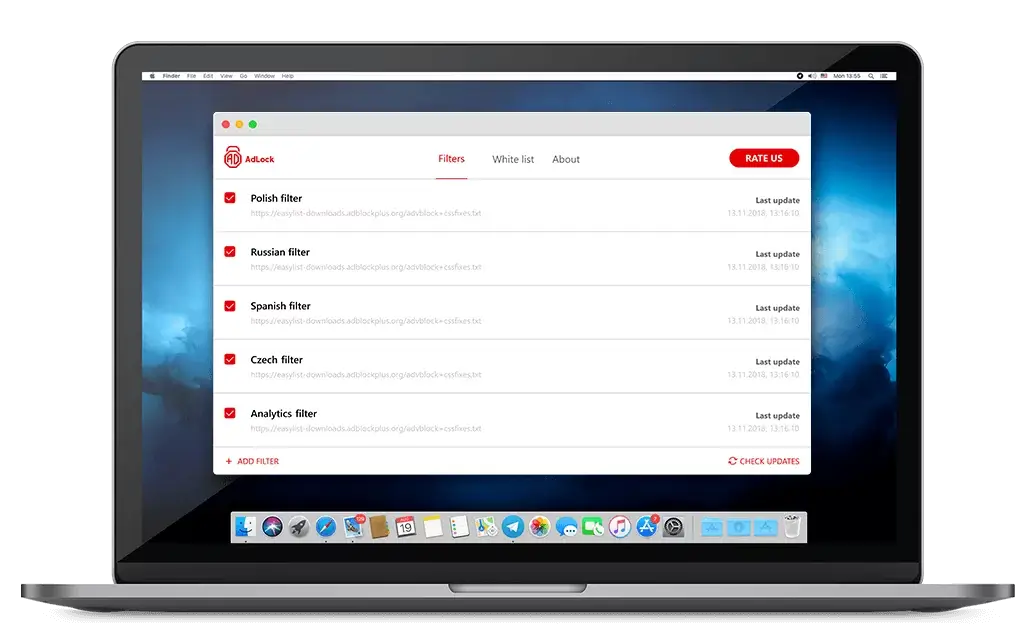 You can install Adlock for Safari if Safari is your primary browser. A tool like Adlock for Safari can help block ads where the native browser fails. Apart from ads, Adlocker also blocks trackers, scripts, and other annoyances.
Pros:
Straightforward interface
Fine-tune the extension by adding your own rules, turning on/ off filters, and creating wishlists
Safari browser-specific filters for ad-blocking
Cons:
Available only on Safari and Chrome
Price: Free
6. Ghostery – Privacy Ad Blocker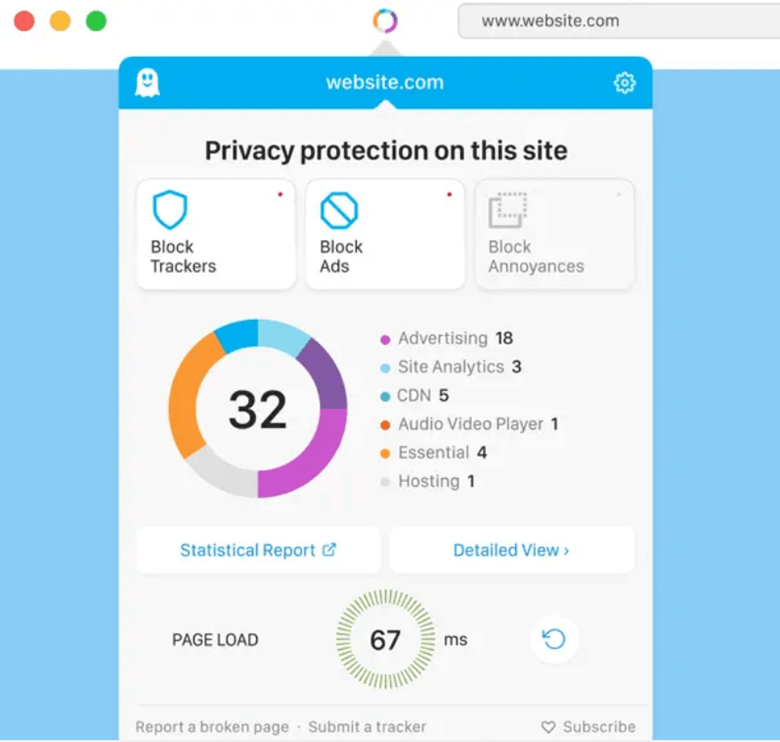 Ghostery is an ad blocker that you can consider installing to block ads on Mac. Once installed, all you have to do to activate this extension is to enable it. It has a comprehensive dashboard showing you the number of elements blocked and the page-load speed.
Pros:
Easy configuration
Comprehensive stats that tell how many ads and trackers you have blocked.
Learn about the websites you visit
Cons:
Available only on Safari and Chrome
Price: Free, $4.99/ month
7. Avast AntiTrack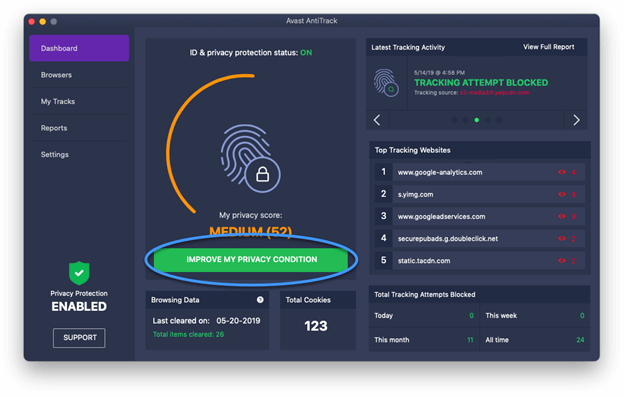 For Avast AntiTrack, ad blocking on Mac might be a secondary function, but that doesn't prevent you from the latest online tracking. It clears tracking cookies and data that can further let advertisers shower ads on the website you are browsing.
Pros:
Attractive interface with comprehensive stats on how many cookies were blocked, top tracking websites, etc.
Supports various browsers.
Customizable settings.
Cons:
Not a dedicated ad-blocker, and you'll still see some ads
8. NordVPN CyberSec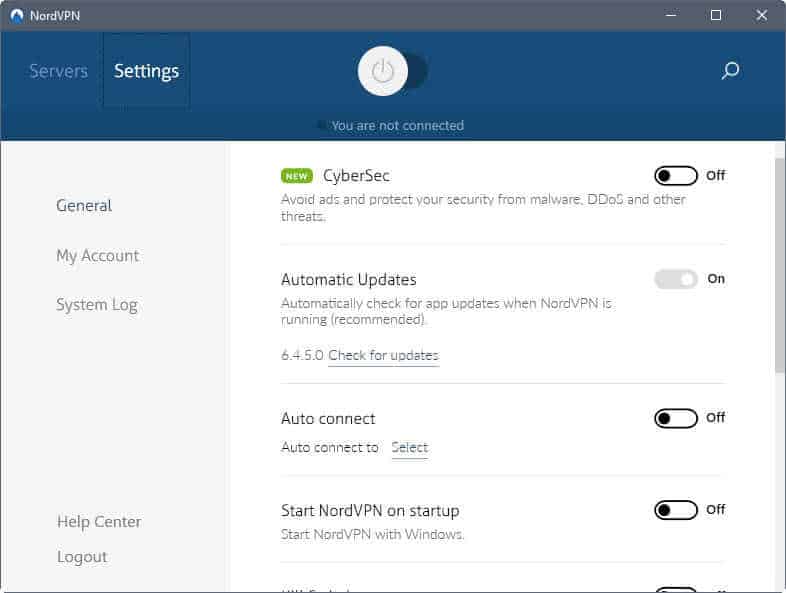 We can't call CyberSec a standalone app because it is accompanied by NordVPN, which is one of the best VPNs for Mac. That being said, it does a fair job of performing essential ad-blocking functions. With this feature, websites won't be able to track you, and you will be able to steer clear of phishing and malware attacks.
Pros:
Prevents you from accessing harmful websites, and malicious attacks
Can be switched on with one click
Integrated right into the VPN app
Cons:
Sometimes fails at blocking ads from Facebook, Instagram, and YouTube.
Price: Comes with NordVPN subscription.
Get CyberSec Protection In NordVPN
9. AdBlock One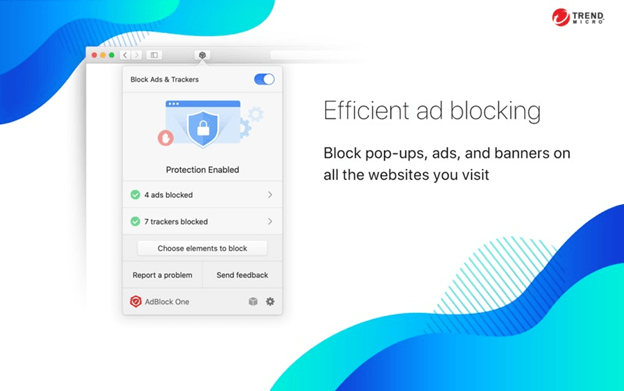 AdBlock One is one tool with the help of which you will no more have to see annoying ads on Safari and Chrome. With the intent to help you browse the internet safely and protect your online privacy, AdBlock hides unwanted parts of the web without disrupting the overall experience. It even blocks apps from tracking your online behavior or sending your personal information to and fro.
Pros:
Simple interface – all you have to do to use AdBlock One is to toggle on the switch.
See how many ads and trackers you have blocked with complete information.
Choose individual elements you want to block on a website.
Cons:
Prompts you to install other Trend Micro products.
Price: Free
Wrapping Up
So, these were some of the best ad blockers for Mac that will ensure that pesky ads do not ruin your web browsing experience. If you have a personal favorite, do share it in the comments section below and let us know how it has helped you block annoyances. For more such content, keep reading BestMacCleaner.