10 Best Batch Photo Editors For Mac 2023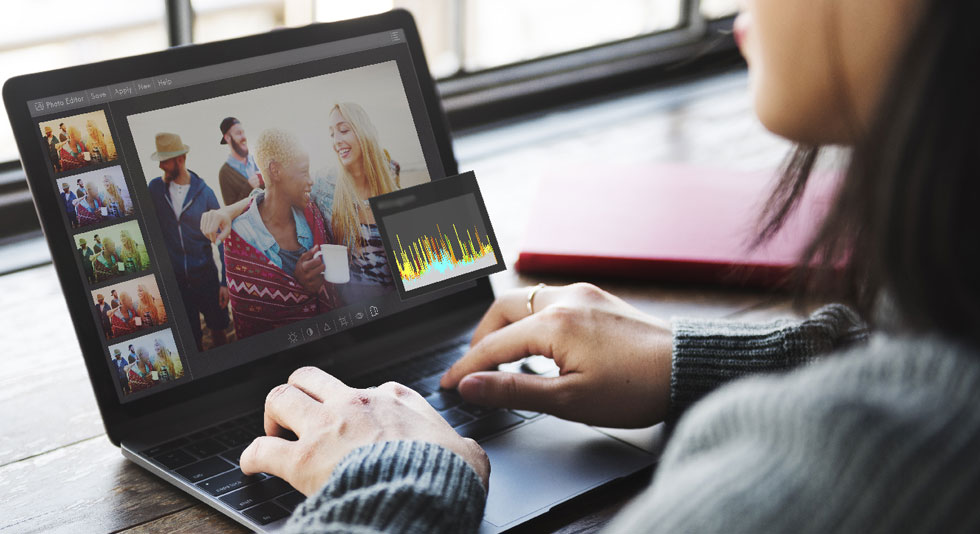 If you love clicking photos or are into the photo editing business, you can't afford to go through each photo & edit it. To do this job as quickly as possible, a batch photo editor is what you need. These bulk image editors are an irreplaceable instrument and work faster than the regular editing software. This means if you've hundreds and thousands of photos for editing it can be taken care of instantly.
So, what is the best photo editor for Mac users?
Worry not, we're here to help with that. In this post, we will discuss the 10 best photo editing apps for Mac. Using these bulk photo editors, you can edit more than one photo at once.
Best Batch Photo Editor For Mac 2023
Note: As you go through the list you might wonder why Apple's Photos (built-in app) is not there. Let me tell you that the only reason it isn't there is that it doesn't offer many features when it comes to bulk photo editing. However, the Photos app is great at organizing photos.
With that said, let's begin with the list of best photo editing software for Mac.
1. Tweak Photos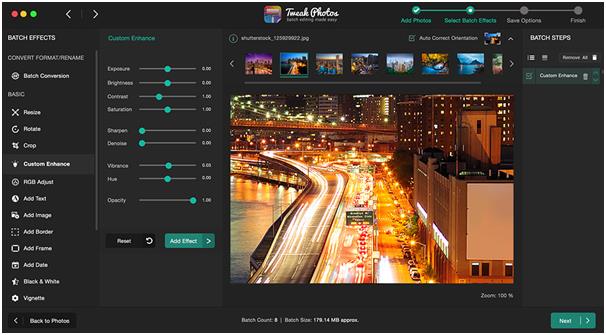 First on our list of best bulk photo editors for Mac is Tweak Photos. Software offered by Systweak that is compatible with OS X 10.10 and later or 64-bit processor. Using this amazing batch photo editor, you can enhance the viewing experience of photos. This app is worth a try, and it allows me to edit dozens or hundreds of images at the same time. To edit batch photos, you just need to drag and drop photos, apply various filters, and let the Tweak Photos process it.
In addition to this, you can also resize photos, correct their orientation, crop, and watermark them and do a lot more. Nonetheless, you can also use artistic effects to stylize images and add various frames.
Features:
50+ RAW image format support
Rename the entire batch of photos
Resize bulk photos
Autocorrect orientation
De-noise photos
Watermarking/copyright
2. BatchPhoto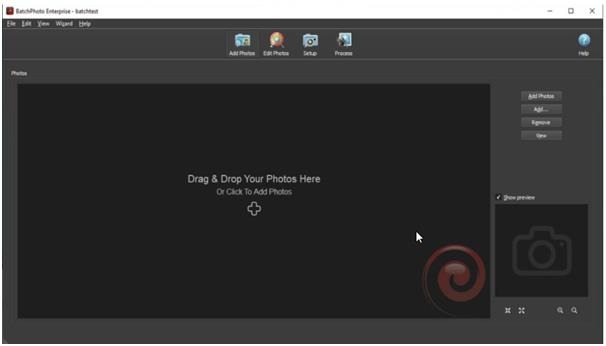 A powerful photo editing program compatible with both Mac and Windows. Using it you convert image format, add watermark, date/time stamps, resize images and apply special effects. Moreover, you can rename hundreds of images. The bulk photo editing app comes with a simple yet intuitive interface that makes editing images smooth.
It is a three-step batch photo editor i.e. add photos > apply edits > select the format & output folder. That's it you are all set.
Features:
Batch image processing and editing
Checks folders for recently added photos and applies custom edits
170+ image formats
Allows creating PDF album for easy sharing
Support RAW
Resize, rotate, and auto-crop images
3. Affinity Photo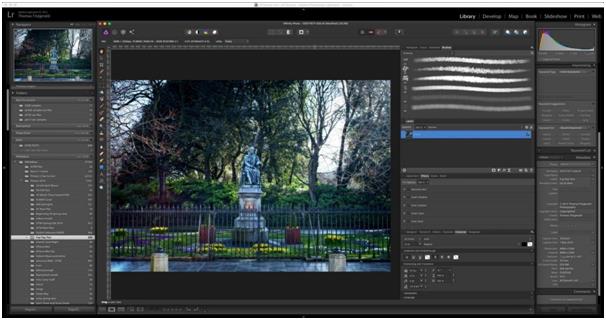 A professional bulk photo editing software for Mac users. Whether you want to make a quick correction, add some effects, or denoise an image Affinity Photo has got all of it covered. Using this trusted and powerful bulk image editor, you can edit RAW images, do batch processing, and a lot more.
The way Affinity Photo works is amazing. This editing tool will leave you flabbergasted. Used by professionals worldwide it is a fully loaded photos editor compatible with Mac, Windows, and iOS.
Features:
HDR Merge
Smart object support
Help do 360-degree image editing
Support PSD editing
Massive image support
World-class and best editing tool for Mac
4. Pixelmator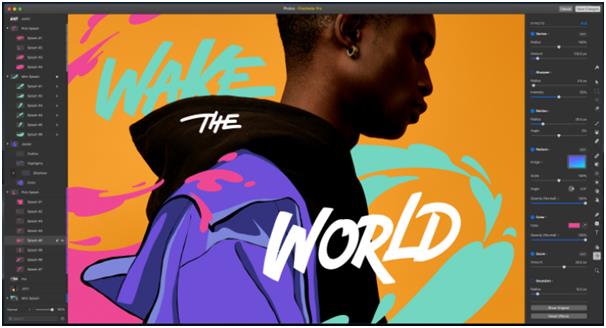 Pixelmator Pro is an image editing tool designed to make fantastic images. Using this photo editing tool for Mac you can retouch photos, create graphical designs, paintings, add stunning effects, and draw vector graphics. The tool adds the ability to type text on paths and shapes. Moreover, using the Arrange Tool offered by Pixelmator Pro you can put every object in your composition and resize, rotate images. So, no matter what type of image editing you are looking for Pixelmator the best image editing software will help make bulk editing easy.
Features:
Unified single-window interface
Customizable toolbar
Different appearance mode
Layers sidebar with thumbnails and list views
Lick, hide, group, and merge layers
27 blending modes
5. EasyBatchPhoto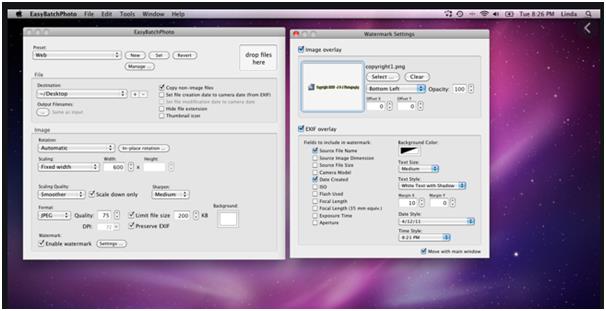 Often photographers and image editors spend too much time converting, resizing, renaming, watermarking images, and doing a lot more. But with the EasyBatchPhoto image editor, you can reduce this time to a few minutes and attain the desired results. Alongside scaling and conversion, this batch photo editor helps perform various other editing tasks.
Features:
Intuitive and easy-to-use
Truly lossless photo editor
Fast and accurate
built-in inspector window
preserves JPEG/EXIF headers
Reads PNG, JPEG, PSD, and other formats
6. PhotoBulk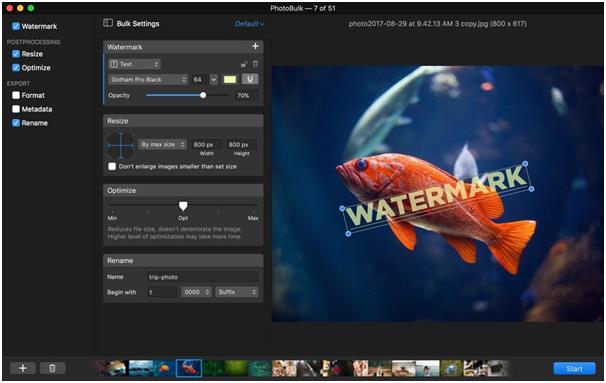 Like TweakPhotos, PhotoBulk doesn't provide a variety of features but it does get the job done efficiently. Using this bulk image editor you can retouch edits, add watermark, resize images, convert them, add date, and save your settings as presets. Compatible with macOS 10.10 and higher PhotoBulk comes with a sleek dark interface and is very effective photo management and editing tool for Mac users.
Features:
Live view and live editing
The watermark in real-time
Preview images before saving them
Rotate, scale, and move images
Dynamic repositioning of text
Best image resizer and image compressor for macOS
7. Adobe Lightroom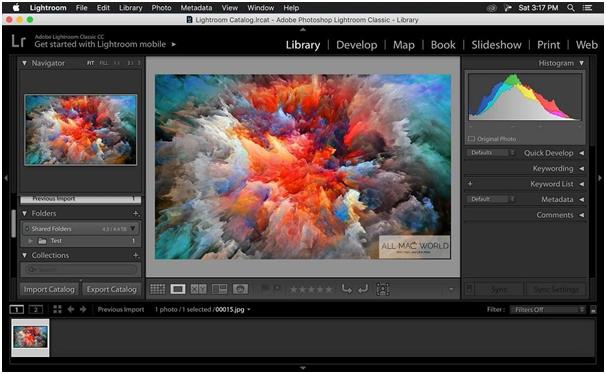 A convenient and popular photo conversion editor that allows bulk image editing. The tool provided presets, special settings using which Mac users can easily process and modify dozens or even hundreds of photos. Each updated version of Adobe Lightroom is advanced than the previous one and operates seamlessly. Adobe Lightroom offers camera and lens correction, face detection and marking, high-end color correction, and a lot more.
Features:
7-day free trial version
Edit, organize, save, and share photos
Easy to use tools like sliders and presets
Cloud storage at 20GB, 1TB or more
Manage any number of photos easily
In-app Lightroom tutorials to make using the app easy
8. Photolemur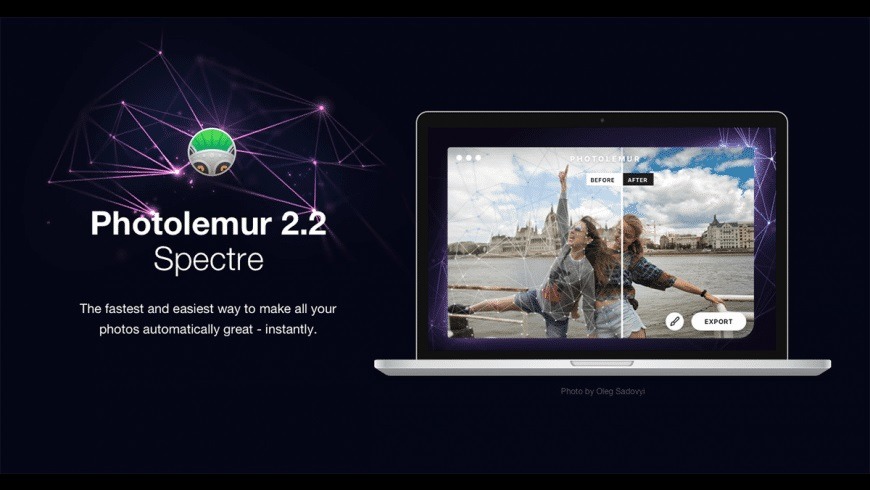 No time to edit photos? Why worry, when you have a list full of best photos editing apps for Mac.
Next on our list is Photolemur photo editor that uses advanced algorithms and Artificial Intelligence. Using this extraordinary tool, you can smooth skin tones, remove imperfection, enhance eyes, and do a lot more. This photo editing software is something that you might have not ever wanted. Using its AI brain, it transforms your images from good to great.
Features:
Enhance multiple photos at once
Personalize images with ease
Bulk photo editor compatible with Mac & Windows
Multi-lingual
Uses Artificial Intelligence
Provides face finish technology
9. Gimp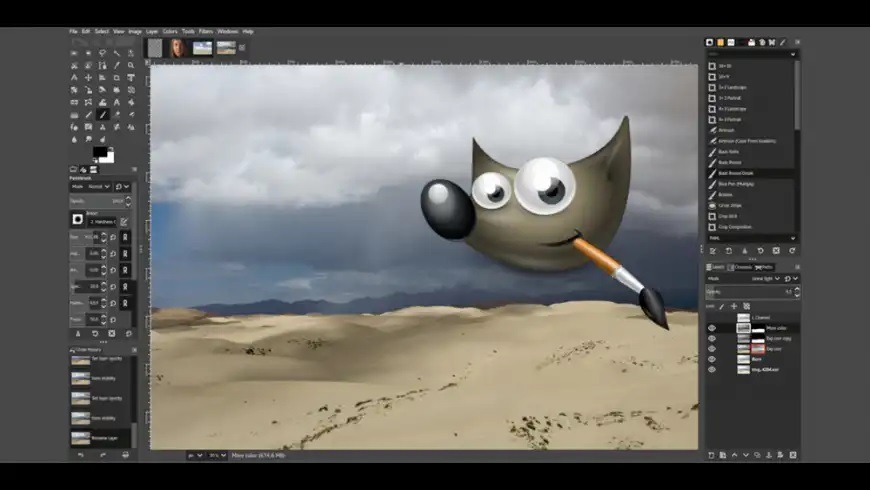 This is a free and open-source image editor for both Windows and Mac. Using this cross-platform bulk image editor you can create sophisticated images. GIMP can be used by a photographer, illustrator, graphic designer, and more. The tool does high-quality image manipulation and helps get fine results on printed media.
Features
Open-source photo editing software
Allows editing, color, and tone of photos
Full painting suite with Brush, Pencil, Clone, etc.
Powerful gradient editor
Foreground extraction too
Advanced scripting capabilities
10. PhotoScape X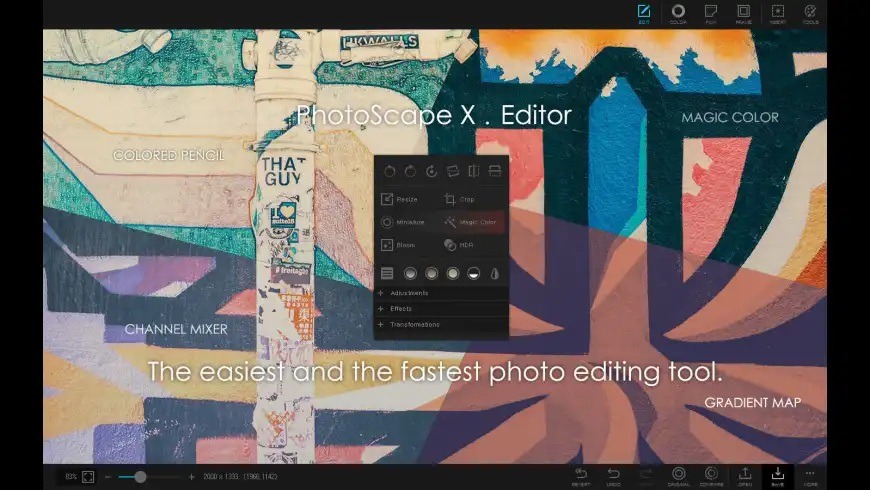 A relatively new yet effective bulk photo editor for Mac users. With a simple but unconventional user interface, you can browse and organize photos easily. Once the image for editing is selected, switch to the Editor tab, select the filters, effects, and adjust original photos. Click Next and start with batch editing.
The only downfall of PhotoScape X is, it lacks the selection of tools.
Features:
All one photo editing tool
Offers a variety of effects, filters, and adjustments
1000+ filters & effects, frames, objects, etc
Batch edit multiple photos
GIF creator
Batch resize, rename, format change, etc
So, this is it. This is our complete list of the 10 best batch photo editors for Mac users. Using these tools in no time you can edit images and get the results you expect. Moreover, the tools also allow to stylize images, add a framework, and watermark images. All of which will help edit images in no time. We hope you will give these bulk photo editors a try. Do let us which once you picked and why in the comments section below.
FAQs: Best Batch Photo Editors For Mac