Best Disk Repair Software For Mac in 2023 [Updated]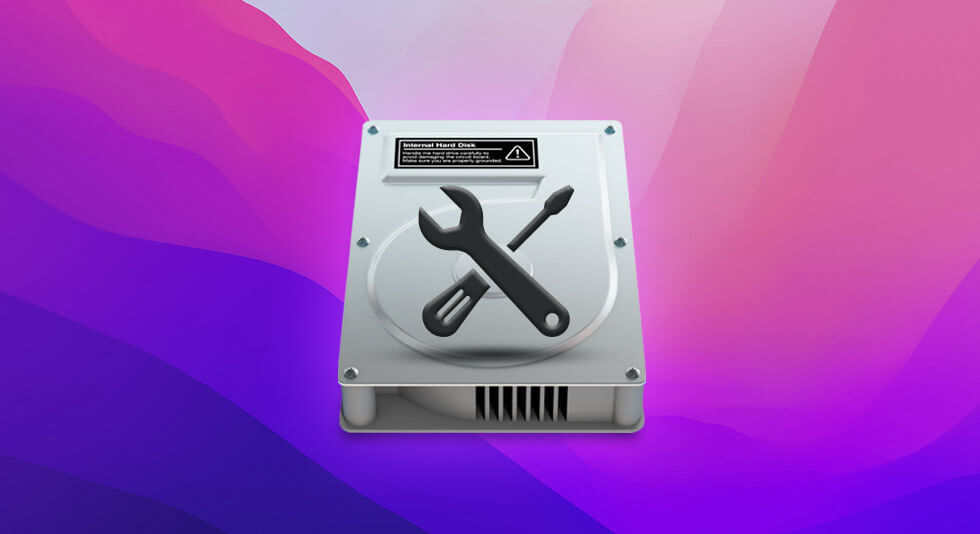 Have you noticed lately that your Mac is not running at its full capacity, or is it crashing more often? Your hard drive might be affected by corruption here or there could even be physical damage. It calls for good disk repair software for Mac but the next question is how is disk repair software helpful? Well, disk repair software is capable of figuring out the bad sectors of your Mac while properly assessing the hard drive.
These problematic sectors in Mac may have missing information or the path they are following is not right. But when the disk repair software assesses it, it can help fix the directories, increase the speed and save from further system crashes. So which is the best Mac disk repair utility and how can you repair the damages in the system? Let's find them out one by one!
What To Look For in The Best Mac Disk Repair Software?
When selecting a Mac disk repair software, here are some factors that you should look for so that the product you buy is worth every penny you spend –
Interface: The Mac disk repair software you choose should be easy to use, especially if you are a beginner. All the options should tell you what they are meant to do, without confusing you with technical jargon.
Manage Hard Disk Drive Efficiently: It is quite possible that while you are repairing your HDD, you might also be required to delete corrupted partitions, move a large number of files to other locations and perform other hard drive management tasks. So, when selecting a Mac disk repair software, have a keen eye for whether or not your chosen utility offers these features.
Compatible With Various Mac File Systems: The Mac disk repair software that you choose should comply with all the new and older Mac file systems which include APFS and HFS+. Not just that, ideally, the disk repair software should also comply with Linux and Windows file systems.
M.A.R.T Diagnostics/ Monitoring: S.M.A.R.T or Self-Monitoring, Analysis, and Reporting Technology can let you have a look at those hard drive issues which later can become a big cause of a hard drive failure. A good Mac disk repair software offers some functionality so that you can access these logs. This way you can back up your important data to a safe location before you opt for a solution.
Can Your Tool Remove Bad Sectors?: Bad sectors can be the bane of your Mac's existence because they cause stability issues and even lead to read/write operations failure. It is important that the tool you have chosen doesn't just detect these bad sectors on the hard drive but even repairs them. Plus, the utility should also have options in place to detect and repair any corruption on the hard drive before you end up losing your crucial data.
Pricing: Your chosen Mac disk repair software should weigh heavy on your pockets. Always check, with respect to the features your Mac disk repair software delivers, does it offer an annual or a monthly subscription? Also, you may want to have a look at what features the tool offers for free in its trial period (if that's an option).
Best Disk Repair Software For Mac (Disk Utility for Mac):
1. Disk Drill
Compatibility: macOS 10.11.6 or later
Price: $89 as one-time payment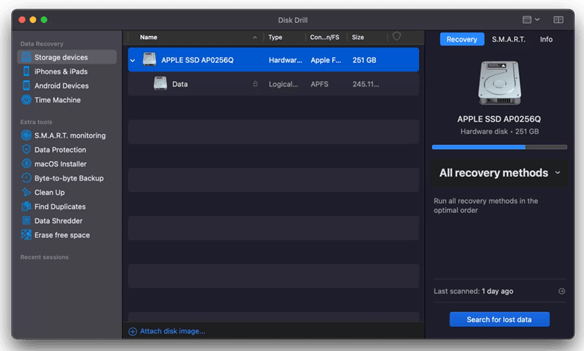 Disk Drill is a strong and smart tool that comprises S.M.A.R.T. monitoring which stands for Self Monitoring, Analysis, Reporting, and Technology. This monitoring tool is built to figure out any problems or issues which may lead to the failure of the system. It can also find out the reasons behind the failure of the hard drive so that you can hit the right solution at the right time. Apart from monitoring, Disk Drill is capable of recovering data from crashed or corrupted hard drives. Moreover, this tool runs via USB, Mac to Mac, or even from the recovery mode.
Features: 
M.A.R.T Monitoring to detect issues that may lead to HDD failure.
Analyze disk space, locate unwanted files and free up storage space.
Ability to create your bootable USB drive.
Create a byte-by-byte backup for future recovery purposes.
Easily recover data from corrupted or crashed hard drives.
Pros:
Very user-friendly interface
Additional data protection and disk backup tools available
Cons:
Full scanning of the hard drive is a time taking process.
Verdict: Disk Drill is undoubtedly one of the best disk repair utilities for Mac. Only the scanning speed at times can prove to be a little irksome.
Download: Disk Drill
2. Disk Utility
Compatibility: in-built macOS
Price: Free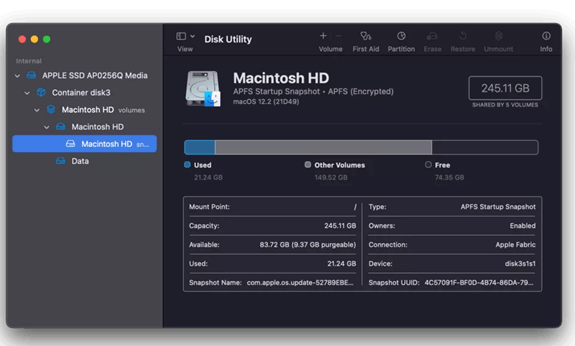 Disk Utility is an in-built macOS repair disk utility and is located in the Applications folder under Utilities. If there is any slowdown, glitches in the interface, or any software which is not running properly, then Disk Utility can be really helpful. The best part is that it is free of cost and does not require any separate installation. The First Aid feature which comes with this tool shows reports and even automatically fixes errors found on the drive.
Features:
First Aid promptly detects, reports, and fixes any errors on your HDD.
Erase or format every last ounce of data so that even if there are infections, they can be addressed beforehand.
Verify the integrity of all your storage devices.
Set up and manage RAID disks.
Create a byte-by-byte backup.
Pros:
Creates a full backup of the drive to avoid data loss
Automatic simple repairs
Cons:
Severe corruption may not be tackled alone with Disk Utility.
Verdict: We'd say that the Disk Utility in your Mac is a decent and handy tool but in dire situations such as serious data corruption, you may have to rely upon other disk repair tools.
3. Drive Genius
Compatibility: macOS 10.12 and later
Price: $99 as one-time payment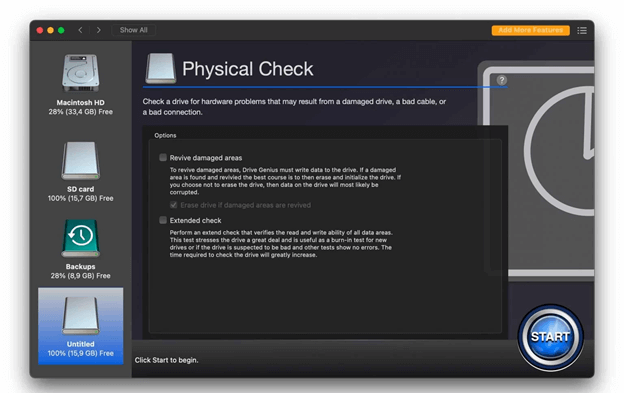 A complete disk repair suite comes along with this disk repair software for Mac. It follows various approaches to repair the corrupted drive like it tries rebuilding the data, scans out malware, or corrects damaged areas. It is known for running an S.M.A.R.T. scan on the drive and the alert is sent to the user about any major or minor issues. There is a feature called Extended Check which enables reading and writing data on the drive.
Features:

Detect and repair errors and prevent data loss on your hard drive and files and folders within.
Scan for malware.
Conduct S.M.A.R.T scans and repair damaged areas.
Manage partitions to organize Mac hard drive more efficiently.
Find and erase duplicates
Pros:
Offers maintenance, cleanup, and optimization
User interface is beginner-friendly
Cons:
Cannot recover the lost data
Verdict: Drive Genius is a disk repair tool for Mac to reckon with. However, to recover data you may have to count on other utilities.
Download: Drive Genius
4. DiskWarrior 5
Compatibility: macOS 10.5 and later
Price: $119.95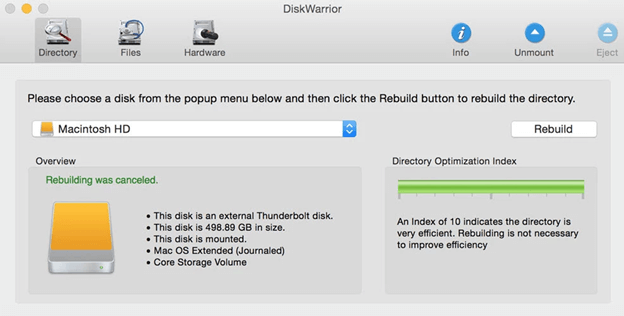 Just as the name says, DiskWarrior 5 is known for removing directory errors holding your Mac low. Thankfully, it is also known for its approach of preventing data loss by creating a new version of damaged data while eliminating errors from it. DiskWarrior also promotes itself as a tool that can greatly improve your system's performance by optimizing the directory structure.
Features:
Repair damaged directories and recover salvageable files
See how your disk will appear once it is repaired.
Promptly alerts you of impending dangers, thanks to SMART technology.
Recover data even if there are bad sectors or the drive is failing.
Uses a fail-safe method of replacing damaged directories where no interruptions like power outages can harm your data.
Pros:
It includes a tool which can automatically scan hardware problems
Prevents data overwriting and other potential issues
Cons:
It supports only HFS and HFS+ drives
Verdict: DiskWarrior 5 has all the goods to make it one of the best disk repairs for Mac. The only downside is that it doesn't support APFS disks.
Download: DiskWarrior 5
5. Data Rescue 5
Compatibility: macOS 10.12 and later
Price: $99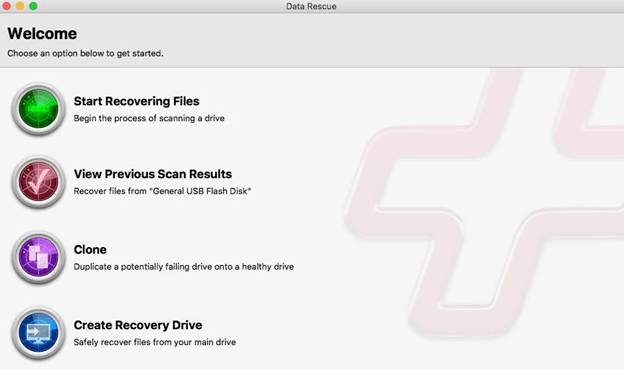 Data Rescue 5 can be called the best disk utility for Mac as it not only repairs the system errors but also offers data recovery solutions. There are two options for scanning including Quick scan and Deep scan for data recovery solutions. The user interface is fairly impressive as you can easily select the process you want to take and the premium version lets you perform unlimited recoveries.
Features:
Multiple data recovery modes.
Support for all major storage mediums.
Clone a failing hard drive onto a healthy one.
View previous scan results.
Pros:
Recover time machine backups
Get email notification updates about current or completed scans.
Cons:
It is a little pricey affair
Verdict: Barring aside a few shortcomings it is one of the best disk repair utilities for Mac. It even lets you recover files safely from your primary drive.
Download: Data Rescue 5
6. OnyX
Compatibility: macOS 10.2 and later
Price: Free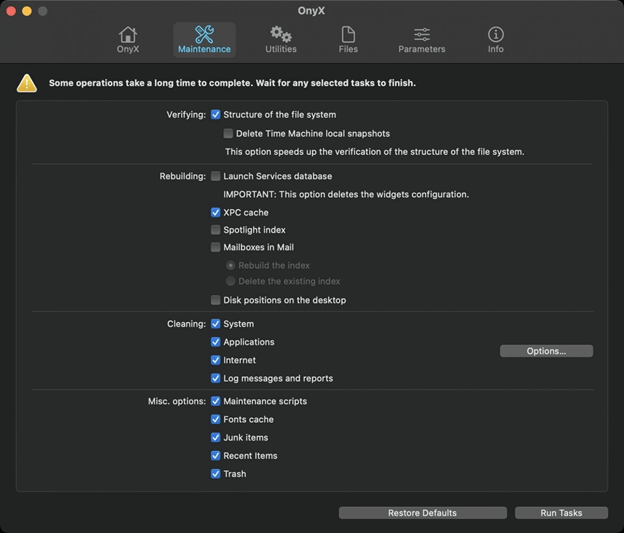 OnyX is known for macOS repair disk as it comprises tools to maintain and clean the computer. It can rebuild various databases and indexes so that Mac can run faster again and allows you to check the structure of Mac to see if everything is working well in the computer. Thankfully, it offers a version for every supporting system and can identify all the bad sectors in a knack of time.
Features:
Rebuild databases. This can be helpful in case files of apps have gone missing.
Prebuild scripts essential for optimizing Mac – rebuilding databases, clear system cache, removing unwanted apps, and more.
Clean redundant files from apps, system logs, and more.
Verify integrity of files.
Pros:
Structure file check is offered
Number of maintenance options for Mac available.
Cons:
Files cannot be recovered like its competitors
Verdict: It is one of the more customizable disk repair utilities for Mac, however, some processes take time.
Download: OnyX
7. TechTool Protogo
Compatibility: macOS 10.6 and later
Price: $129.99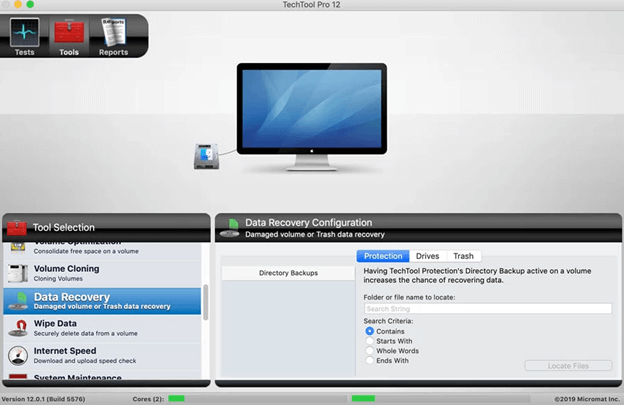 TechTool Protogo is another disk repair utility for Mac as it easily bypasses the operating system and can run from bootable devices. Since hardware issues could be caused due to many reasons, there are comprehensive hardware testing tools for proper detection. These tools help in finding temperature sensors if they have exceeded the limit.
Features:
Conduct in-depth diagnostics on your hardware.
Hopes of repairing data that are logically damaged
Can run via the bootable device
Pros:
Comprehensive hardware diagnostics
Can handle exFAT volumes
Cons:
The interface could be misleading for new users.
Verdict: A little dated disk repair utility, it does the job of repairing data well.
Download: TechTool Protogo
8. Carbon Copy Cloner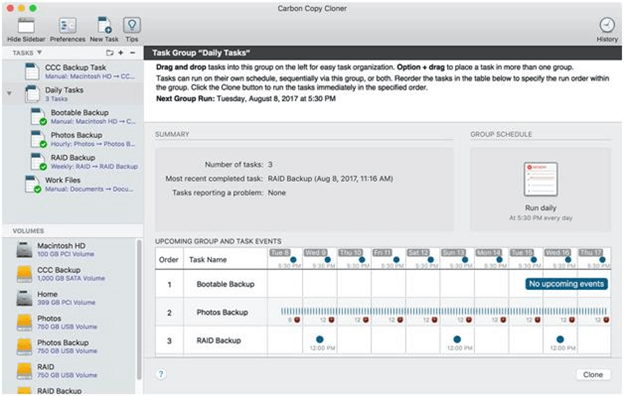 You may have heard of Carbon Copy Cloner as one of the best disk cloning software for Mac, but it is also one of the most popular disk repair software for Mac as well. The reason being, it lets you boot from a backup and restore a failing hard drive.
Features:
Create bootable backups and save a failing hard drive.
Repair the disk that's creating issues.
Variety of options to backup
Pros:
Offers advanced options for filtering files
There are options for backup audit
Guided setup
Preview tasks
Cons:
Unlike other tools for Mac disk repairing you may not be able to monitor hard drive issues.
Verdict: We can safely put that Carbon Copy Cloner can be of great help when you want to restore your data from a backup. However, it may offer limited functionality when dealing with hard disk issues at hand.
9. AppCleaner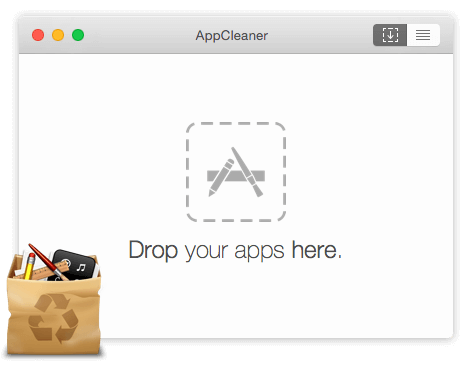 Not exactly a disk repair software for Mac, AppCleaner helps get rid of all those apps which are just sitting there for no reason and taking up storage space. The app even removes all leftovers, thereby ensuring that the app you intend to delete is removed completely.
Features:
Uninstalls unwanted apps with leftovers.
Comprehensively look for leftovers of an application everywhere.
Free of cost.
Pros:
Completely uninstall apps from Mac with leftovers.
Look for leftovers at all locations in Mac.
Free of cost
Cons:
Not exactly a disk repair utility for Mac.
Verdict:If you are someone who doesn't have to face disk issues very often but someone who often has to deal with the dilemma of which apps to keep and remove, AppCleaner is for you.
10. Test Disk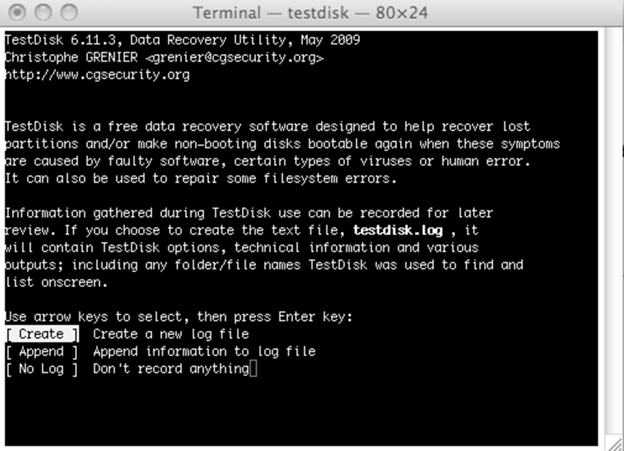 Test Disk is a free Mac disk repair utility that apart from being a free data recovery tool offers several features to repair corrupt Mac disks as well. It can help recover lost partitions as well as make unbootable disks bootable once again. It is licensed under GNU General Public License (GPL v2+).
Features:
Recover deleted partitions
File systems supported include FAT16, FAT32, NTF, HFS+. exFAT and other extended file systems.
Rebuild the NTFS boot sector.
Rebuild partition tables
Pros:
It is free and open-source.
Doesn't consume your Mac's resources.
Efficient in repairing file systems and recovering data.
It can make non-bootable disks bootable again.
Cons:
May not be suitable for beginner users because of its command-in-line interface.
Verdict:As compared to many other Mac repair utilities listed above, Test Disk's interface might intimidate you if you are a beginner user, however, it does its job quite well as a utility that is meant to repair lost partitions or file systems.
Wrap Up
We hope that you have figured out the best disk repair utility for Mac through this blog already and will be able to keep your Mac well-managed. In the end, we would like to know your suggestions and recommendations amongst the above-mentioned tools. Share your views and ideas with us in the comments below.
Frequently Asked Questions