Review Advanced Uninstall Manager – The Best Mac Uninstaller to Remove Apps from Mac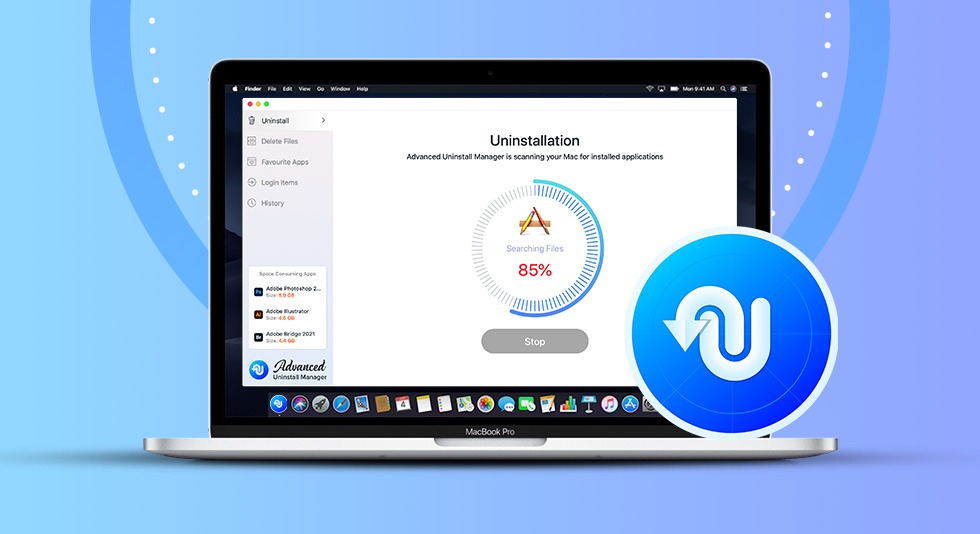 let's learn the best and quick way to uninstall apps from Mac.
If you think uninstalling an app from your Mac is as simple as dragging and dropping it into the trash, then you are wrong. It isn't that simple, because when an app is installed multiple corresponding files to get installed, and they aren't removed when the app is uninstalled from Mac. This means even when the app is no longer on your machine its related files stay and take up unwanted space on the hard drive.
After reading, this if you think you can remove leftovers manually, then again you are wrong. Because for that you need to know where to find these files. This can be tedious, time-consuming and there's no guarantee you will be able to remove all traces. Hence, to completely uninstall an app and get rid of this unwanted data alongside ensuring an app along with its leftovers is deleted from Mac, using the best Mac uninstaller app is recommended.
Luckily, we have found one for you and in this post, we will discuss this best app uninstaller for Mac known as Advanced Uninstall Manager in detail.
What is an Uninstaller Utility?
To put it simply, an app uninstaller for Mac helps automate the uninstallation process and it includes different steps:
Identifies outdated and unused apps
Locates all associated app cache and supporting files
Moves them to the trash
Permanently removes them without leaving leftovers thereby helping recover storage space.
What Advanced Uninstall Manager Does?
By selecting and moving an app to trash you can delete it, but there are issues. First, this way, you can only uninstall one app at a time. This means if you have multiple apps to uninstall you will have to follow this process again. Secondly, this uninstallation process often leaves leftovers, junk files that affect system performance. Advanced Uninstall Manager the best Mac uninstaller offered by Systweak Software, on the other hand, lets you uninstall multiple applications and remove leftovers.
This means using this professional application that has a clean interface you can delete apps completely. The application divides scan results into different sections—Delete Files, Favorite Apps, Login Items, History. This is visually appealing and is a bonus for beginners who face problems using complex apps.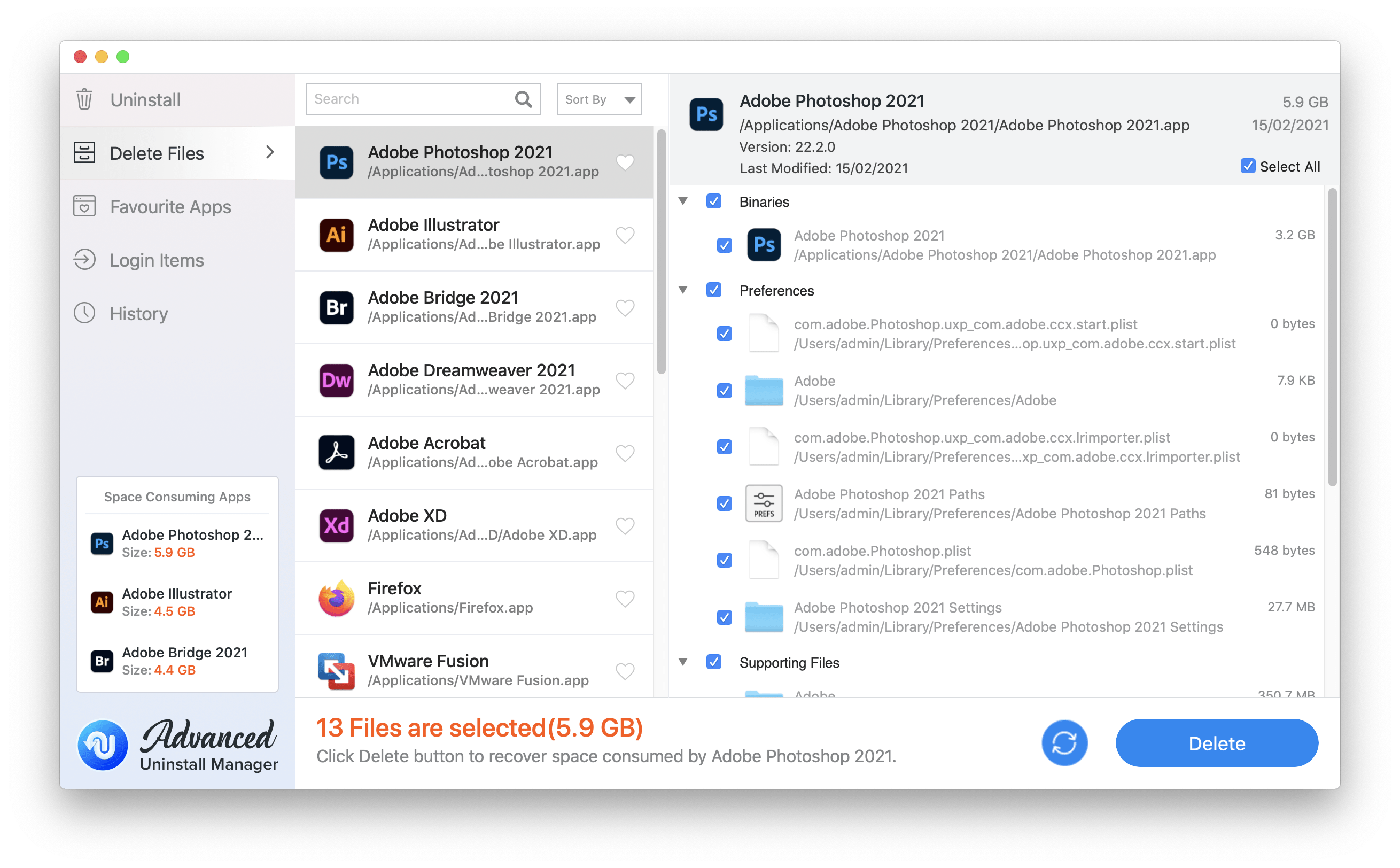 Advance Uninstall Manager – System Requirements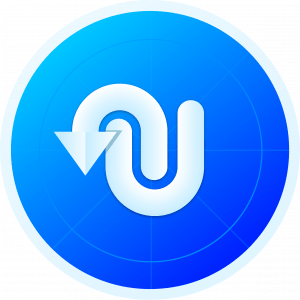 Size: 7MB
Category: Utilities
Compatibility: OS X 10.11 or later, 64-bit processor Languages: English
Family Sharing: Supported
Price:$2.99
Developer Website:
Features – Best App Uninstaller for Mac
Just like its name Advanced Uninstall Manager is an ultimate app uninstaller to delete apps from Mac. To learn more about it, let's take a look at the slew of features it has to offer.
– Overview of What's Taking Most Space on Your Mac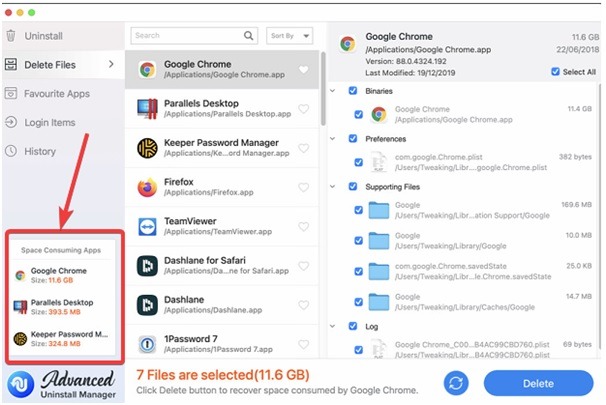 As you install and run Advanced Uninstall Manager, this best app uninstaller for Mac identifies apps that take maximum storage. To get the information, you can look at the bottom left corner of the home screen. The apps will be placed under Space Consuming Apps.
–  Categorizes Scan Results
Once you scan the Mac using this best uninstaller to remove apps, it will list all the apps and startup programs categorically. This helps filter out results and see apps under different heads.
– Quick Uninstallation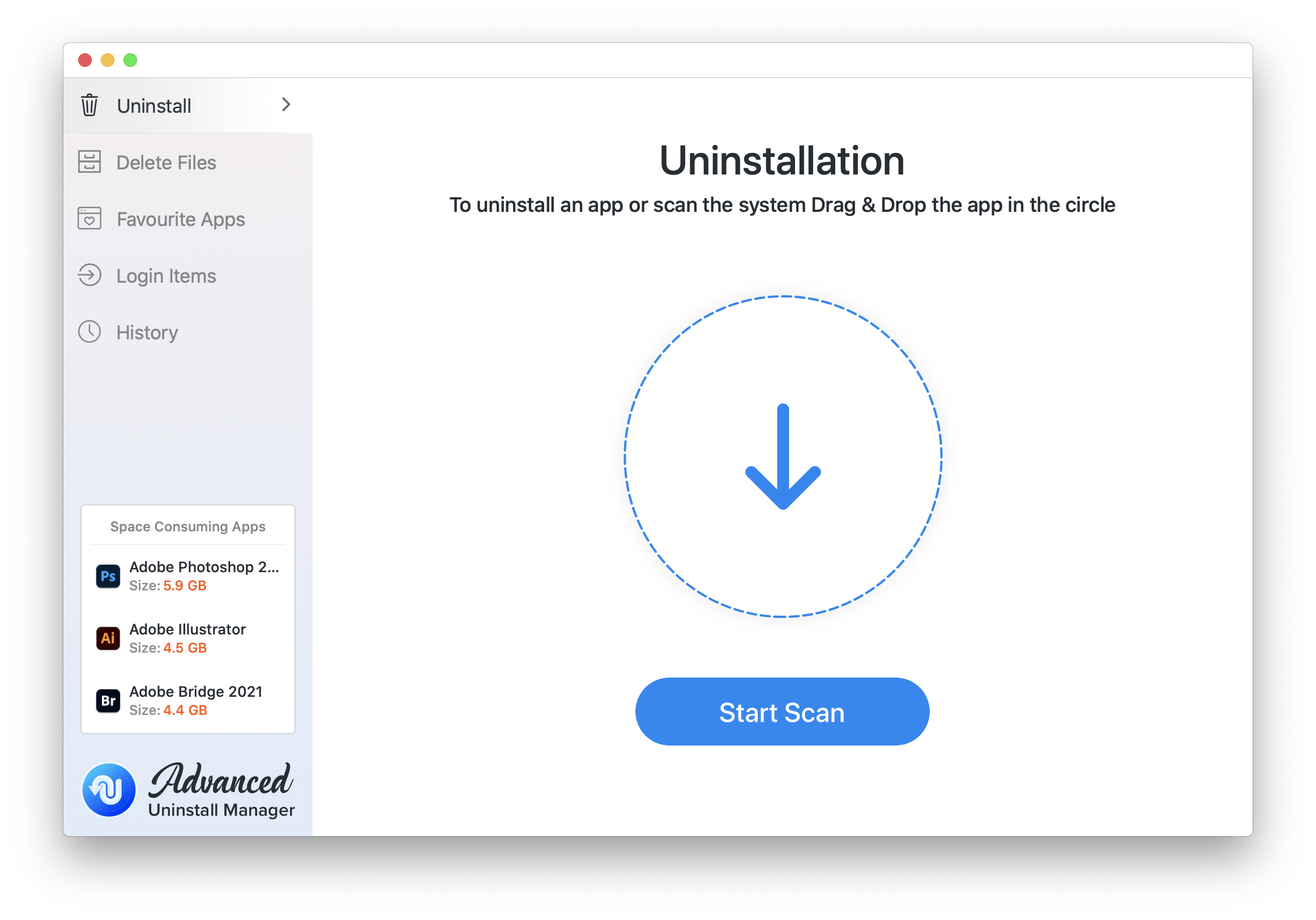 After getting the scan results, you can either sift through every app or can look at the files and uninstall the ones you don't want on your system. To get rid of unwanted apps and leftovers select the apps > Delete button.
– Favourite Apps
You must be thinking this best app uninstaller for Mac is all about uninstalling apps, but you are wrong. Using Advanced Uninstall Manager, you can safeguard your favorite apps from uninstallation. This feature helps add the most used app to the Favorite list, and if you accidentally try deleting these apps, this amazing uninstaller for Mac won't allow uninstalling them.
– Detailed Information
Uninstalling an app without knowing what it does is not correct. Hence, Advanced Uninstall Manager gives all the necessary information about the installed apps. This helps reduce the chances of removing important apps and regretting them later.
– Disable Startup Items
In addition to this, Advanced Uninstall Manager lets you take full advantage of applications that run on startup. This means you can easily remove unwanted applications from running at a system startup. This also helps recover storage space and boost Mac's speed.
– Review Cleaning History
If at any given time, you think you have deleted a wrong application, you can review the uninstallation history and know what actions have been taken.
Uninstall apps without leaving leftovers
Advanced Uninstaller Manager's advanced scan knows app leftovers are a big headache, hence it scans for app leftovers and uninstalls apps along with their corresponding files so that junk files are not accumulated. This process can be achieved by simply dragging and dropping files when using the best Mac app uninstaller.
Improve Startup Time
Advanced Uninstaller Manager by assisting in deleting apps helps reclaim space and listing startup apps it helps boost startup time as users can remove unnecessary apps from opening and running at boot time.
This makes Mac run faster and gives a new life to Mac machines.
Accurately scans for Installed Applications.
Advanced Uninstall Manager, the best Mac app uninstaller checks the complete Mac for installed applications and creates a list to show the user what is installed. This helps users get an idea about what takes up unnecessary space on Mac and remove unwanted apps.
Highlights – Advanced Uninstall Manager – Best Mac App Uninstaller
Reclaim Storage Space
When an app is installed on your Mac, several files and folders containing corresponding files to get installed. All this takes up a good amount of storage space. But when you uninstall apps only a handful of space is recovered because its related files stay. This means to remove all the remnants you need to be a Pro or use an application that can help do the task.
In such a case, Advanced Uninstall Manager comes to your rescue. Using it, you can not only uninstall apps but can also remove all the traces and recover gigabytes of space. This makes Advanced Uninstall Manager the best app uninstaller for Mac.
Secure Applications
Sometimes, when uninstalling programs the fear of losing an important piece of software, haunts us. If you fear losing these files, Advanced Uninstall Manager has got your back. Using this ultimate uninstall manager for Mac, you can put important applications into your favorite list and avoid them from being uninstalled.
Pros:
Intuitive interface
Uninstall apps without leaving any traces
Helps reclaim valuable storage space
Improves Startup Time
Cons:
Additional feature to remove junk files can be added
No Multi-Lingual Support
How to Use Advanced Uninstaller Manager?
To use the best Mac app Uninstaller follow the steps below:
Step 1: Head to AppStore to download the app.
Step 2: Once installed click the application shortcut to launch Advanced Uninstall Manager.
Step 3: Click Start Scan to list down all the installed apps.
Alternatively, you can drag and drop the apps you want to uninstall directly in Advanced Uninstall Manager at the center (the dotted circle).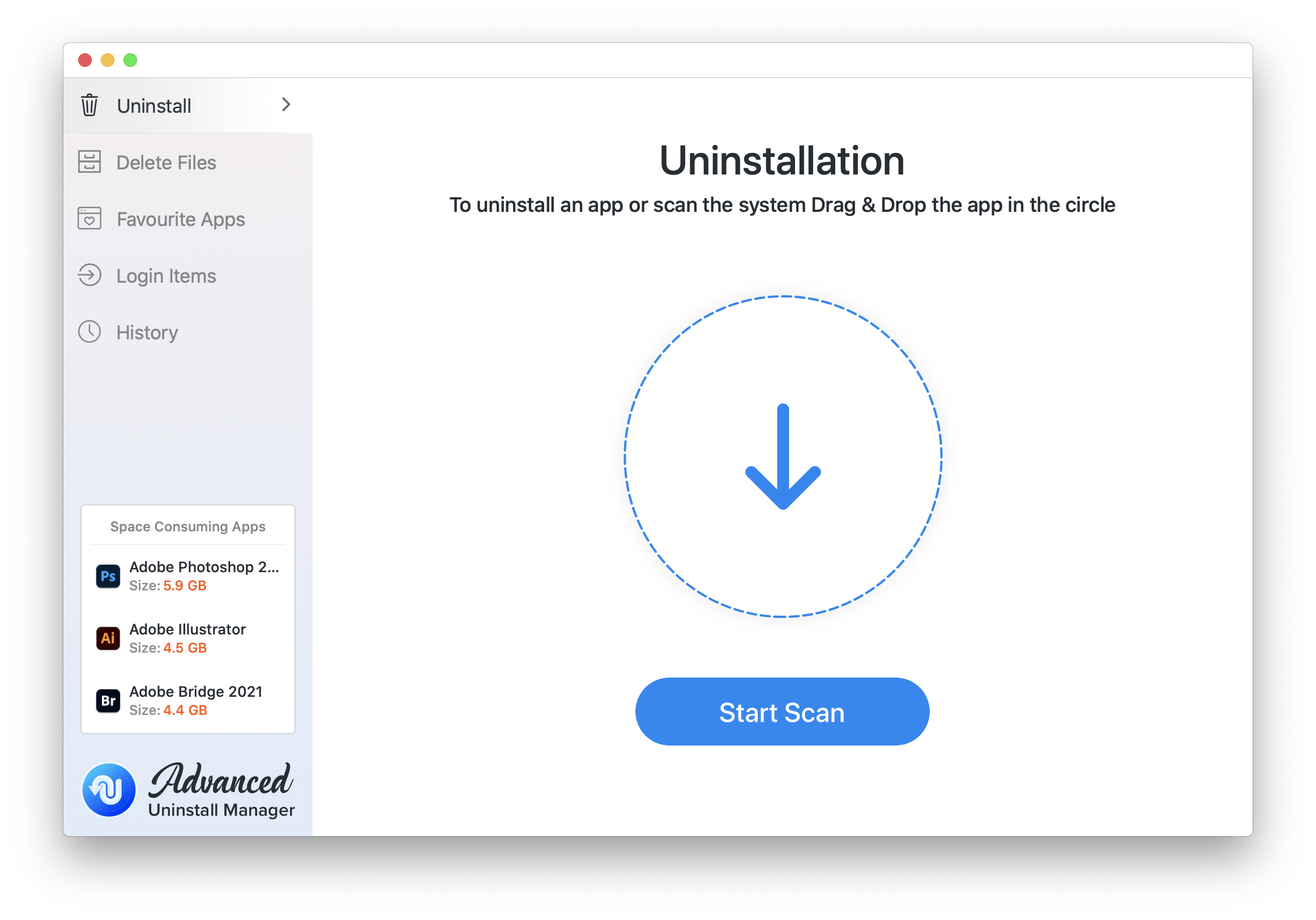 Step 4: Once scanning, select the apps you wish to delete along with their corresponding files and hit the Delete button.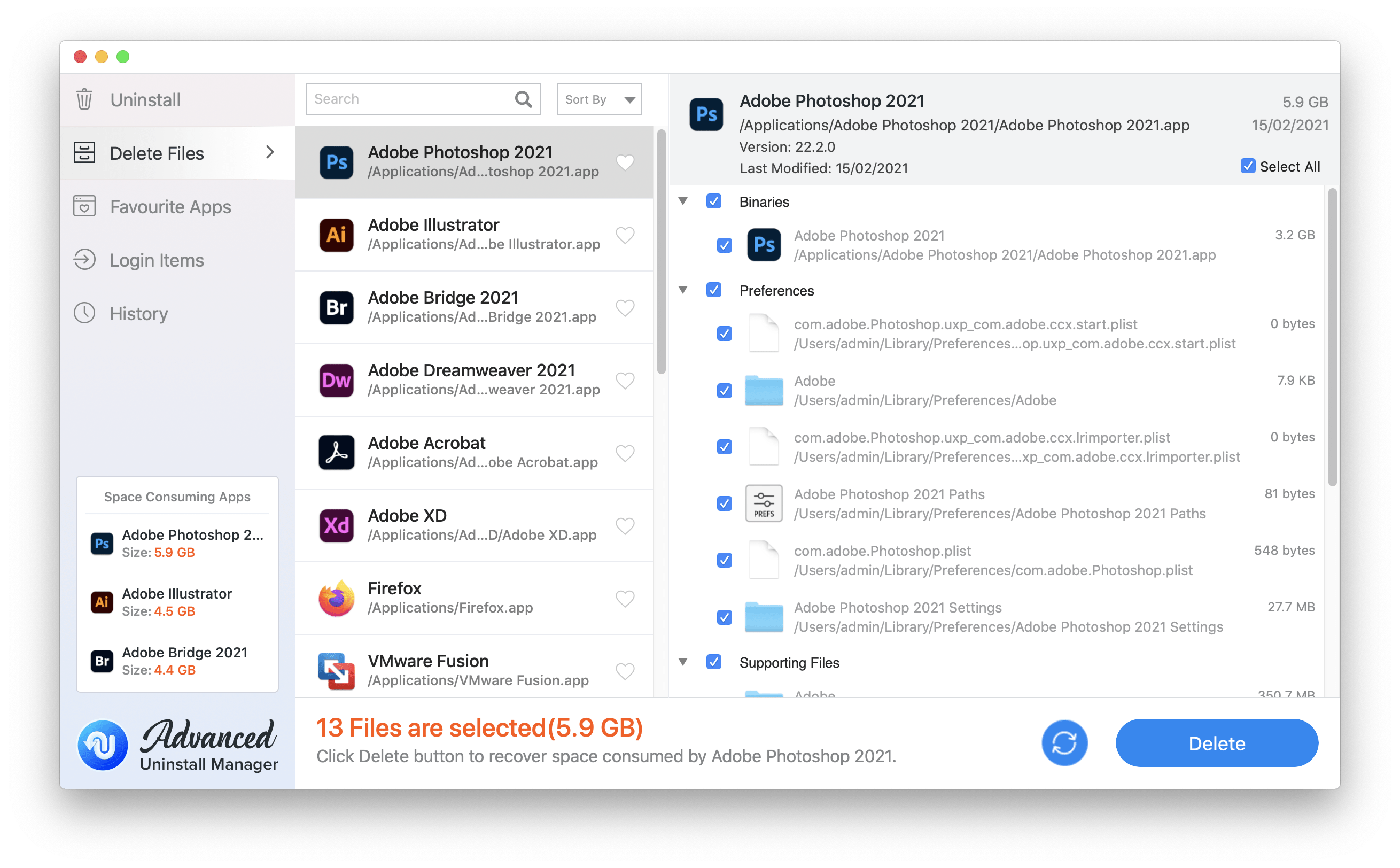 Step 5: Similarly, you can click on Login Items and remove unwanted Startup apps to increase Mac boot time.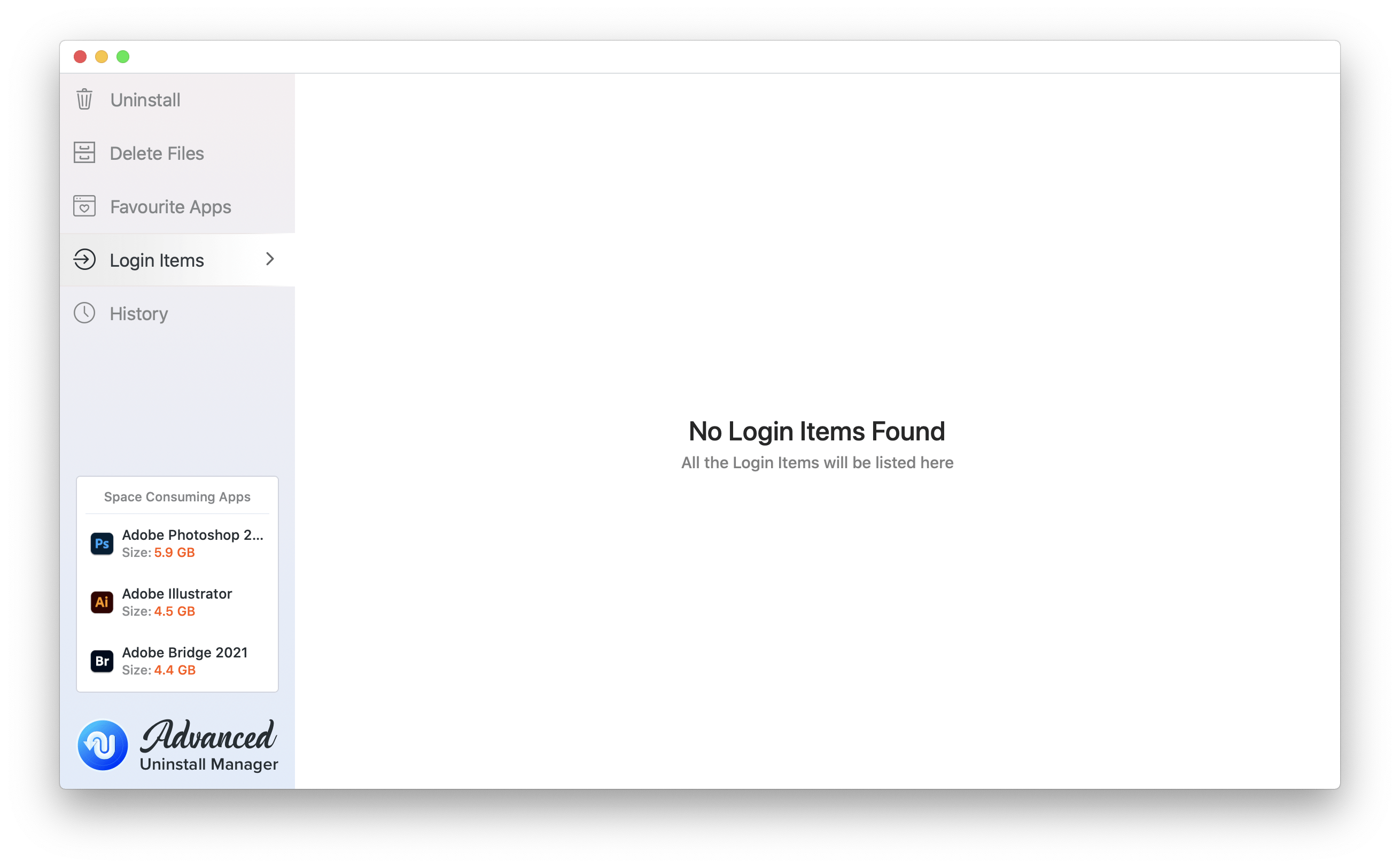 That's it. Using Advanced Uninstall Manager one of the best Mac app uninstallers you can easily and quickly Uninstall apps and their related files without leaving leftovers.
An Excellent Uninstaller
Advanced Uninstall Manager is certainly the best uninstaller utility I've tested. Despite some minor bugs, the app is amazing at uninstalling apps, removing startup items, and more. Unlike other Mac apps, uninstallers the best utility to uninstall apps on Mac is light on system resources and helps boost system speed.
So, what are you waiting for? Give the Advanced Uninstall Manager app a try and get rid of app leftovers in just a click.
Once you try using the product do share the feedback in the comments section.