10 Best Password Managers For Mac 2023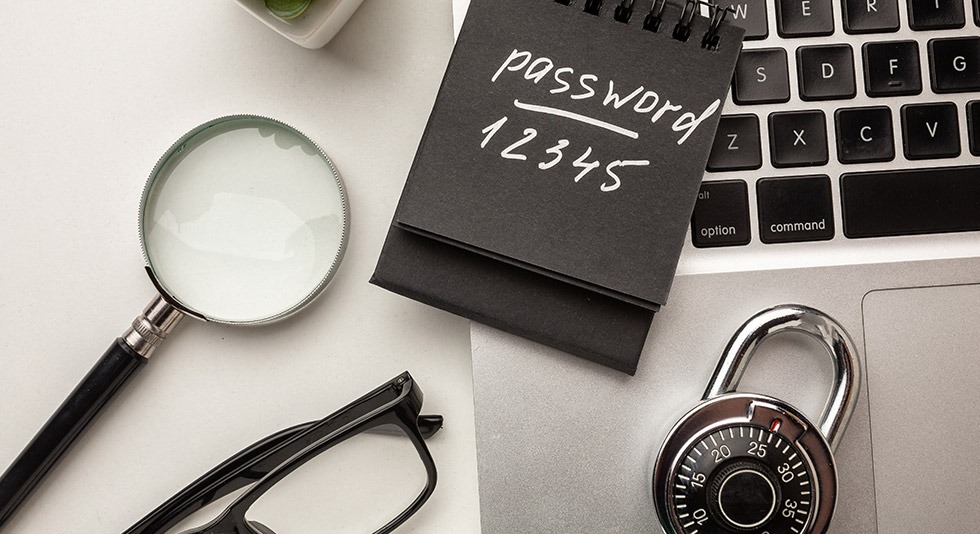 "I have so many accounts and as many passwords for them. I know that keeping my accounts locked with different passwords is essential to maintain the security of data but it is just so tough to manage passwords on your own. However, I am not sure which is the best password manager for Mac, and will it help me to keep the security intact?"
Such confusion is common amongst many of us as the internet is loaded with not only several accounts but also security threats. We all want a password manager for Mac that provides the highest form of encryption and saves several passwords in an encrypted manner. So how to choose the best password manager for your device?
Here are the pointers based on which we have compiled the best password managers of all time.
Ease of use: The password manager must be easy to set up as well as easy to use and must not show glitches to a newbie.
Advanced encryption: Advanced encryption like AES-256 or more is the basic requirement to choose the best password manager to keep personal and financial information secured.
Advanced features: Apart from the basic features, a person also wishes to explore advanced features when he is paying for the tool.
Keeping in mind the above points as well as additional features, here are the password managers that you have been waiting for.
Best Password Managers For Mac 2023
1. LastPass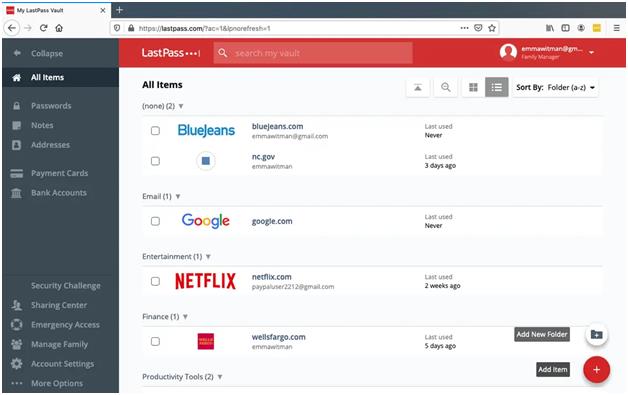 For those who are not yet acquainted with the concept of password manager and hesitate in paying upfront, LastPass can be called a great free password manager for Mac. The free version is capable of syncing unlimited devices, has a free password generator and password security audits.
The credit monitoring feature lets you monitor the credit score and instantly alerts you in case of theft. The best part of LastPass is that if you forget your master password due to whatsoever reason, you can still recover your data with multiple account recovery options securely.
As you switch to the Premium version, it offers a separate security dashboard, 1GB encrypted file storage, emergency access, dark web monitoring, and advanced 2FA options.
Pros:
Good design that allows easy navigation
The best option in the free version
Cons:
Changing the master password may look like a tedious task.
2. Dashlane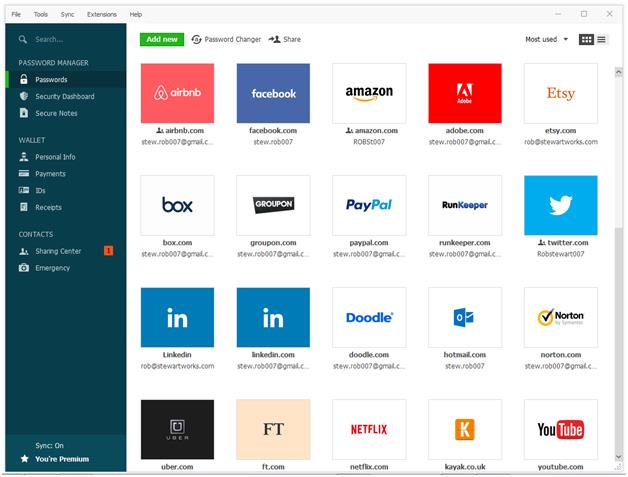 Dashlane is another password manager for Mac that is loved by everyone. Its intuitive interface across all the platforms make it unique for easy access. Furthermore, features like an integrated virtual private network (VPN), one-click password importer, one-click password changer, and secure file storage are a big plus.
A one-click password manager can quickly change all the passwords in bulk across hundreds of websites. So, no need to worry about changing passwords manually, Dashlane acts as a savior right there. Some people may refrain from using Premium plans due to their expensive nature but once the clarity of the number of features appears, there is no need to revisit the thought.
Pros:
If your account is exposed to the dark web, you are informed instantly.
Optional identity protection is offered.
Cons:
Expensive when compared to others
3. 1Password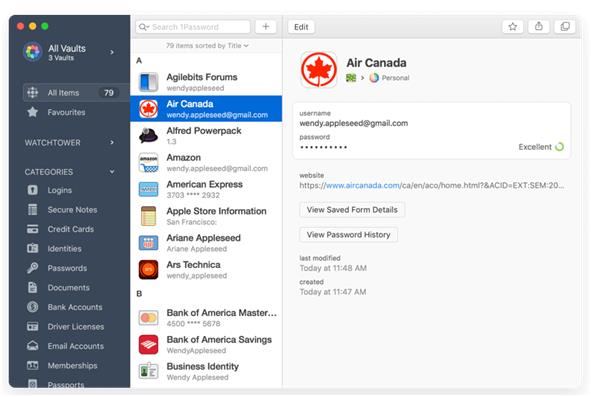 Give yourself a chance to explore multiple password vaults with such an easy to use a password manager for Mac. It also provides browser extensions for Brave, Firefox, Chrome, Edge, and Safari, thus also known as Safari password manager. Moreover, it also gives a Travel Mode to its users which helps in deleting sensitive data from the device and hide it from the prying eyes.
1Password also possesses auto-filling and secure password generation, unlimited device syncing opportunities, and 1GB of secure storage space. Not only this, but it also provides you with an identity protection feature where weak and reused passwords are highlighted inside the vault, and you can make changes to it instantly.
Pros:
Strong tools to organize your passwords in one place.
Secret key encryption is available.
Cons:
May find it difficult to operate on mobile.
4. Keeper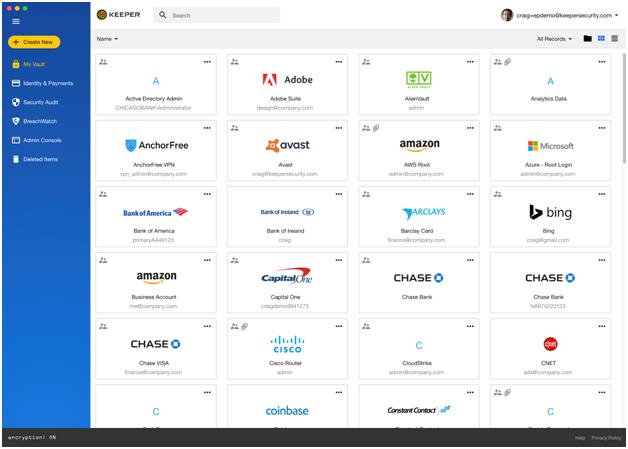 Providing top-notch security at your doorstep, it is filled with many features and performs faster than others. The free version or free password manager for Mac offers every feature of the tool except syncing of the devices. Advanced two-factor authentication is another most important feature to keep your security alive and all the personal data encrypted.
What makes Keeper distinctive is the presence of dark web monitoring, an exclusive messaging app called KeeperChat, and SmartWatch authentication for Apple Watch as well as Android wear. The best part, the premium version is not as expensive and still would not let any unauthorized user peek inside your data.
Pros:
Clean and streamlined interface
Provides super-strong security to all the passwords
Cons:
Your personal information will not be auto-filled.
5. RoboForm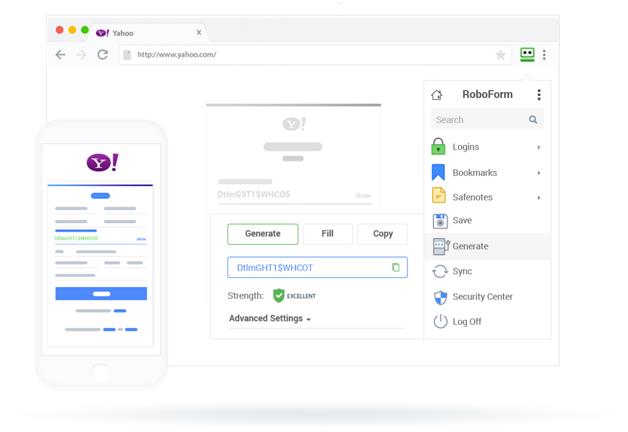 The reason behind calling RoboForm one of the best password managers for Mac is its ability to store all your passwords in a single click and allowing form-filling capabilities easily. You will be able to save so much time by eliminating the manual password filling system. It can even create strong passwords automatically so that the scope of weak passwords is minimized.
To keep the security high, RoboForm makes sure that AES-256 bit encryption is utilized along with two-factor authentication to access the account. One can also bookmark the websites on Safari as well as Chrome to surf between them. Although it has a very budgeted nature, you can also enjoy 30 days money-back guarantee with the password manager.
Pros:
Robust form filling system
Pocket friendly for users
Cons:
It may not be able to stand in the race of top competitors.
6. RememBear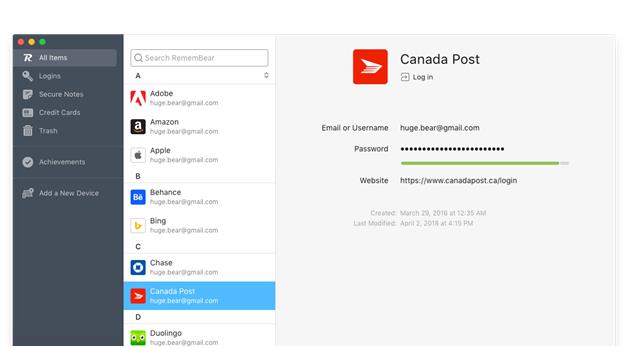 How about keeping fun and working at the same place? RememBear offers a quirky and easy interface which is especially loved by beginners. However, don't let the smart bear fool you as it possesses state of the art technology for secured end to end encryption. It can easily save logins, credit cards, and secure notes. Auto Filling of passwords is another huge plus with this password manager.
Having a Bear in your Mac means supporting face and fingerprint ID, enjoying browser extensions for Chrome, Firefox, and Safari, and easily syncing through all devices. As claimed by RememBear, the cross-platform has never been so easy and the decent prices are always looked up by everyone.
Pros:
Making password management fun-loving
Best for non-tech savvy users
Cons:
It doesn't check for duplicated or weak passwords.
7. StickyPassword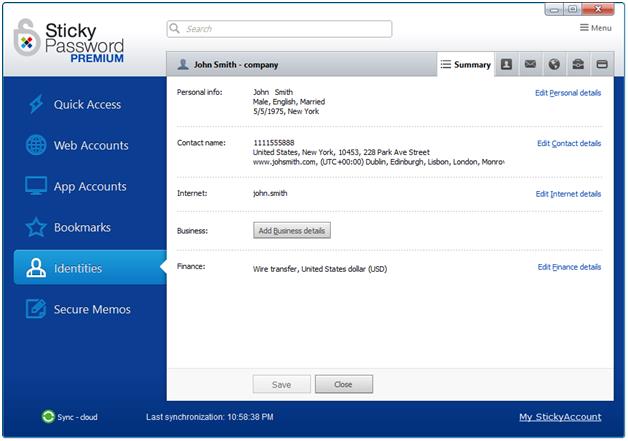 A place where you can log in securely, let the tool autofill your changed passwords, and bookmark the ones that you want to save. This password manager offers you the option to sync passwords across other devices, but only through trusted internet connections. Hence, you can be sure of not losing your data if you are connected to the internet by any means.
Although you cannot find advanced features like dark web monitoring or secure file storage, it is still a reliable tool for password login, sharing, bookmark saving, identity, and payment storage information.
Pros:
Military-grade protection with AES-256 encryption
Can be considered as value for money
Cons:
No small business plans are available.
8. PasswordBoss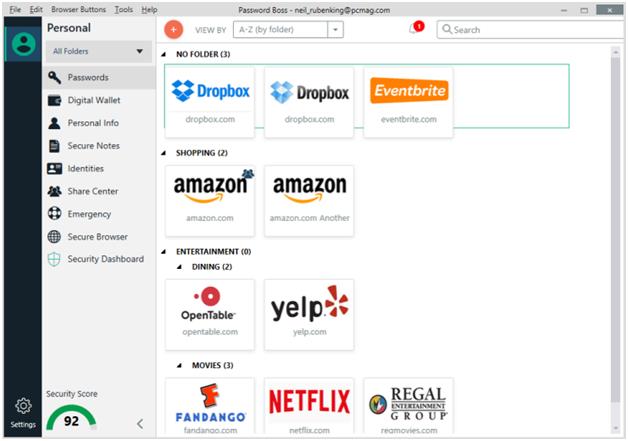 What makes this password manager unique is its ability to login into any emergency case. Even if you have lost your master password, you can recover your accounts. One can notice the clean and sleek interface of PasswordBoss at one end and easy functionality at the other. With that, dark web scanning, payment detail storage, cloud backup, and password sharing features are apt for everyone.
PasswordBoss offers a clean Mac app as well as a Safari extension, making itself a unique Safari password manager. Moreover, a 30 days moneyback guarantee is something you cannot escape from!
Pros:
Very easy to install and use
Support data import from other password managers
Cons:
Automatic password updates are not available.
9. Blur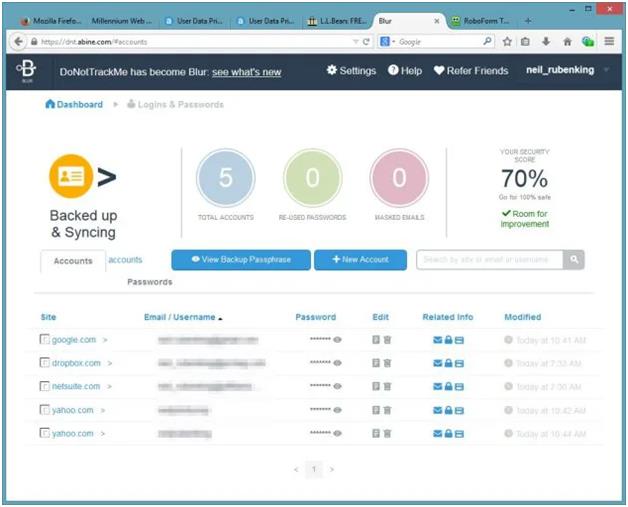 Blur has a huge umbrella of protection services and a password manager is an essential part of it. Any information you put online, you can be sure of locking it behind Blur. The strategy that Blur follows includes one-time credit card numbers, different email logins when you sign up, and a chance to hide your mobile number.
Pros:
Typical password protecting features
Strong autofill password system
Cons:
Expensive than other password managers
10. Enpass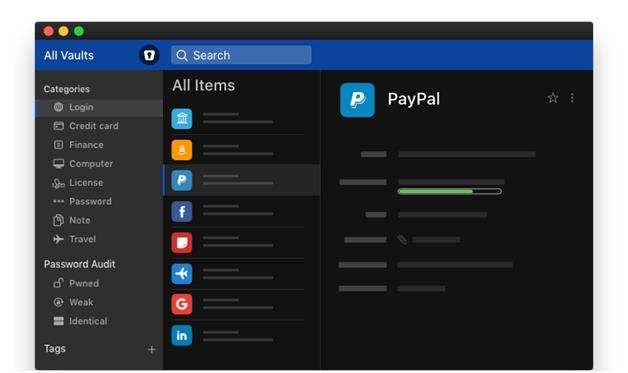 Enpass is known for encrypting all your data behind a lock in your Macbook's hard drive itself. One can find easy password strength audits, data breach alerts, and automatic form-filling capabilities with the password manager. Moreover, the clean interface and easy navigation make it easier for a newbie to try their hands on.
In other ways, it falls under the budget of every individual pretty easily. Along with it, one can see three different tabs mentioning weak, reused, or breached passwords to ease out the conditions well.
Pros:
Password auditing informs the user about weak or broken passwords.
Access across all the devices could be provided.
Conclusion
We are sure that you have found the best and free password managers for Mac in the list above. If you ask our opinion and recommendations, we would say that LastPass is must-try for every user. In case, you are not comfortable with it then RememBear and Dashlane are another set of very good to go tools. These tools are equipped with basic to advanced features, easy to use, and must be tried once before landing on the conclusion.
FAQs: Best Password Manager For Mac