10 Best PDF Editor For Mac In 2023 – [Free & Paid]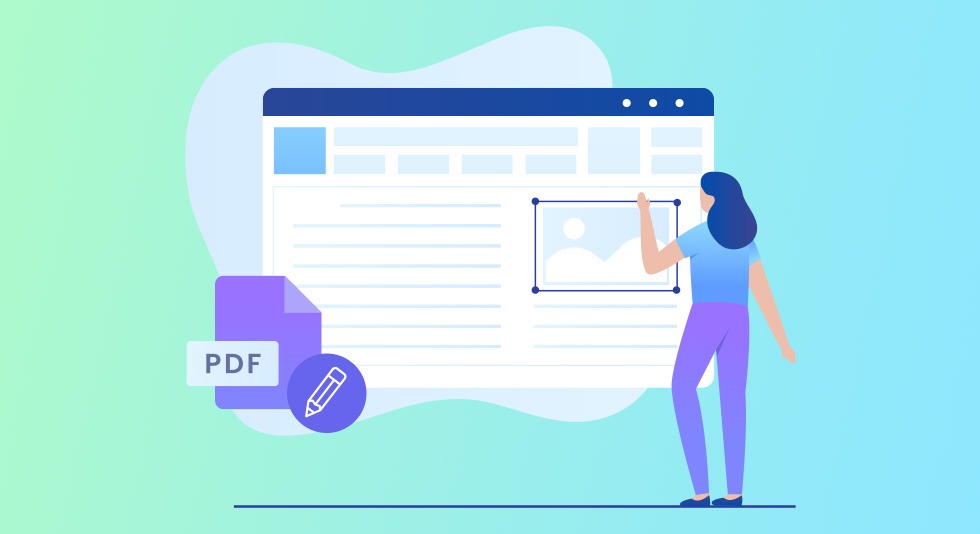 Do you know that PDF readers for Mac not only allow you to read, but also allow you to edit, annotate, and more on your MacBook or iMac? With the increased usage of PDFs, now PDF readers come with advanced editing features. And with the outbreak of Coronavirus, we have to download huge numbers of documents through the internet for a range of purposes like school activities, official work, and more. Be it reading or editing, having the best PDF editor for Mac can make your life easier. There are a lot of free PDF editor for Mac however, there are some limitations with the free apps that can interrupt your work. Luckily, there are some strong contenders of macos PDF editors for mac that allow various activities like editing, annotating, and e-signing. This blog covers 10 Best PDF Readers for Mac. So, let's get started.
10 Best PDF Editors for Mac
With plenty of choices, I have short-listed 10 Best PDF readers for you. I hope this list of Best PDF Editor for mac helps you in making a wise decision for your Mac.
1. PDFelement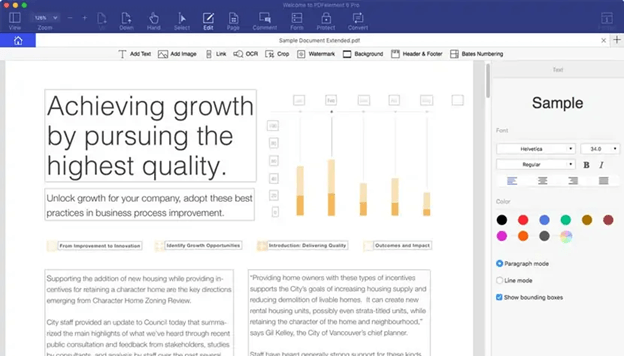 Visit: PDFelement
PDFelement is one of the best professional PDF editors for Mac. PDFelement is available at an affordable price and this software comes with powerful features that effortlessly create, edit, and sign your PDF documents without any hassle. The best thing I liked about PDFelement is that it is available in nine different languages (isn't it amazing?). Additionally, the interface of PDFelement is pretty cool and simple, it allows you easy navigation through one module to another.
Features of this best PDF editor Mac:
Creates PDF from files
Provides editing tools
Merge and split multiple
Comes with the ability to convert over 300 file formats into professional PDFs.
Provides index for organizing files, it also provides batch PDF creation.
2. iSkysoft PDF Editor for Mac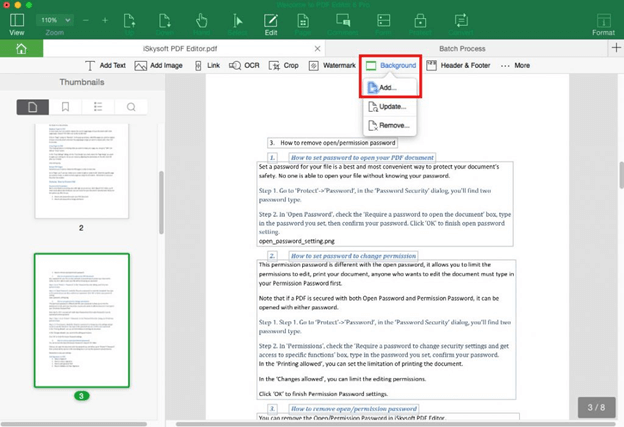 Visit: iskysoft
iSkysoft PDF Editor for Mac is one of the best and free PDF editors for Mac. iSkysoft is an intuitive and useful software that helps us to edit a PDF document instantly. Along with this, you can also change the text in your documents. With the help of editing tools, you can draw lines and arrows and can also add a bookmark. It has a clean and simple interface that makes it one of the best PDF editor for Mac.
Features of iSkysoft:
Easy and simple interface for users.
Edit, insert and modify required changes easily.
Inset hyperlinks and edit links in PDF documents.
Easy addition of files.
Quickly adds watermarks and also changes the background.
3. Adobe Acrobat
Visit: Adobe Acrobat
Adobe Acrobat is one of the famous and trustworthy best PDF editor for Mac. The reason behind this is that they have created multiple top-notch applications for managing. Adobe Acrobat does not only work for Mac but also works for other devices. Adobe Acrobat allows us to edit, create, and convert PDF files easily without any hassle. The best part I liked about Adobe Acrobat is that it easily lets us turn any document into a PDF document. All you have to do is to take a snap of the photo and upload it to the website; also you can make the required changes with the help of editing tools. It comes up with fonts and formatting tools that make your document look professional and neat.
Now, you can also integrate your documents with Excel, you can also edit data in a form of a scanned table. It also helps you to analyze financial data with easy editing. It also comes with an in-built collaboration tool that helps you to track changes with your mates or colleagues.
Features of Adobe Acrobat:
Make use of powerful and unique features.
Converts your files to various formats
Track changes
Converts, saves, and stores PDF files
Available at affordable prices
4. Skim
Visit: Skim
Skim is another best free PDF editor mac. For Mac OS X, it is named a note-taker. Skim is useful and helpful software for reading PDF documents. The design of the software is so subtle and easy to use. It also comes with various editing tools designed for PDF documents. With the help of Skim, you can also highlight important text in your PDF file. Additionally, you can also take a screenshot of the screen.
Features of Skim:
Easy to use and subtle designing.
Improves the visibility of text with the help of editing features.
You can also take a screenshot of the screen.
You can also bookmark the files for future orientation.
It also has a magnifier tool for reading small fonts.
Read Also: Best PDF to Word Converter For Mac in (Free and Paid)
5. PDF Buddy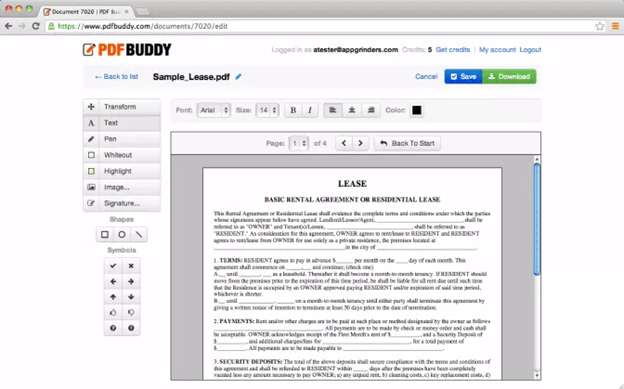 Visit: PDF Buddy
PDF Buddy is an online tool for reading and editing your PDF files. All you have to do is to drag your PDF file or you can also browse to the location of your file from your drive. After dragging and loading, you can read or edit the PDF file. PDF buddy is easy and safe for accessing anywhere from the entire world. PDF buddy comes up with lots of interesting features for manipulating a PDF file.
Features of PDF buddy:
Provides free editing and writing 3 PDFs every month.
Saves time
Safe and secure application. It can be used from anywhere.
Website login makes it easy to access from anywhere
One of the leading website
6. PDFpenPro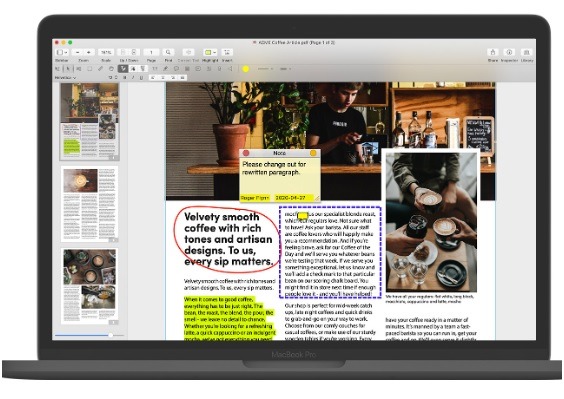 Visit: PDFpenPro
PDFpenPro is another amazing application with a powerful tool designed for editing your PDF files on your Mac. It comes up with an all-purpose editing tool with various features like add text, signatures, make modifications, scan documents, and whatnot. Additionally, you can also export edited PDF files in multiple formats like PPTs, Docx, Xls, and more. Moreover, you can also save and share your PDF so that you can access it directly from Cloud.
Features of PDFpenPro:
Exports your edited PDF files.
Adds text, signatures, and images to your PDF files.
Helps in adjusting the color and resolution of the scanned document.
Directly saves your PDF files.
Supports various formats
7. Preview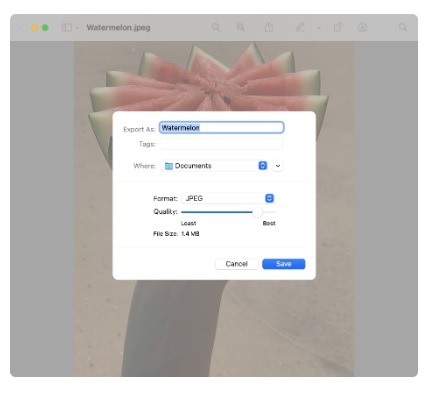 Visit: Preview
Preview is another free built-in PDF editor software specially designed for your Mac. Preview allows us to edit and read our PDF file. Preview is a free app that allows you to edit your files in free. It comes with basic functioning. If in case, you wish to edit more, you might have to take the help of other third-party PDF software. With the help of Preview, you can merge, split, zoom, secure, highlight, and edit your PDF files into various formats.
Features of Preview:
Built-in tool in the system
Access anywhere.
Fast and smooth
Free
Add a digital image in your PDF files.
8. PDFescape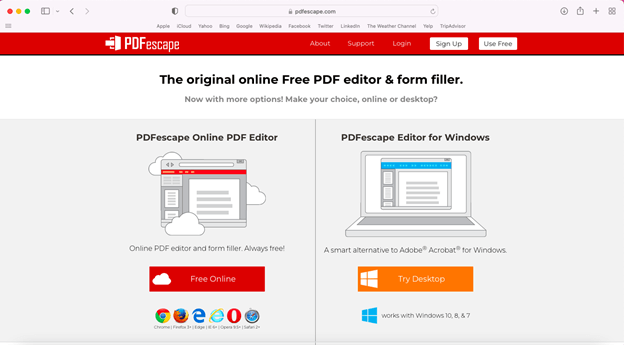 Visit: PDFescape
PDFescape is a free and the best PDF editor for Mac. PDFescape allows us in creating PDF forms for filling. PDFescape is compatible with browsers like Safari, Internet Explorer, Opera, Google Chrome, and Firefox. All you have to do is to click on the free button to avail of its services through the web app. It also provides various options like rotate; add text, zoom, and more.
Features of PDFescape:
Read and edit PDF files.
Annotate within documents
Creation of basic PDF forms
Password-protected files
Shares and saves
9. Kdan PDF Reader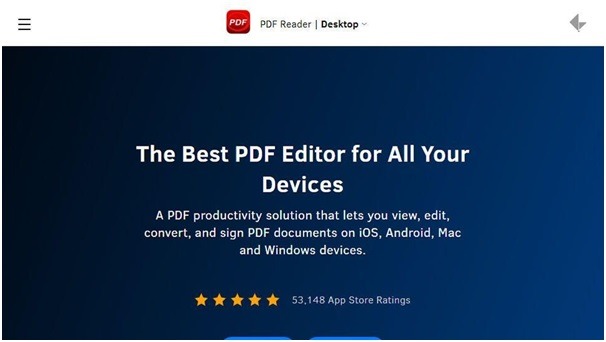 Visit: Kdan PDF Reader
Kdan PDF Reader can be downloaded through the Mac App Store. It is one of the most popular and powerful PDF editor and reader tools available for Mac. It also functions as a file converter, page editor, and file manager. With the help of Kdan, you can edit PDF files with free handwriting, sticky notes, annotations, hyperlinks, and text boxes. To avoid the mix-up, you can also add tags and label the files with the help of color-coding.
Features of Kdan PDF Reader:
Subtle and user-friendly interface
Provides cloud integration
Comes with extensive read and edit options
Various formatting options available
You can also color-code your text.
10. Readdle PDF Expert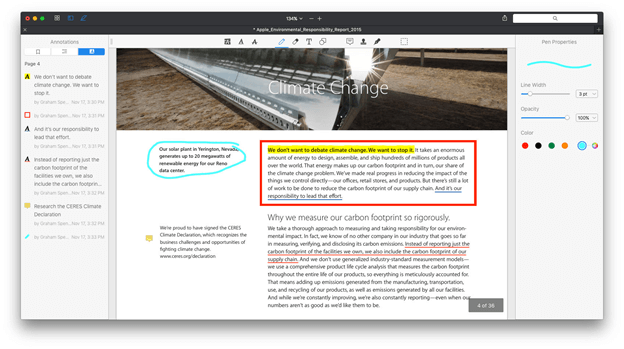 Visit: Readdle PDF Expert
Readdle PDF Expert is an easy-to-use and robust solution for the management of documents and files. It is an app with a 4.5-star rating on App Store. This app comes with the functions like reading, editing, annotating, and formatting. It is fast and slick. The best thing I loved about Readdle is that it has smooth scrolling which helps in the quick assessment of multiple PDF files.
Features of Readdle PDF Expert:
Easy-to-use interface
Smooth scrolling and searching
Work with Apple Pencil and iPad Pro
Various formatting functions available
Fast and slick
FAQs: Best PDF Editor For Mac
I hope this blog helps you to find the best PDF editor for your Mac. For more such content, follow BMC on all social media platforms.
Thanks for Reading.