10 Best Video Editing Software for Mac in 2023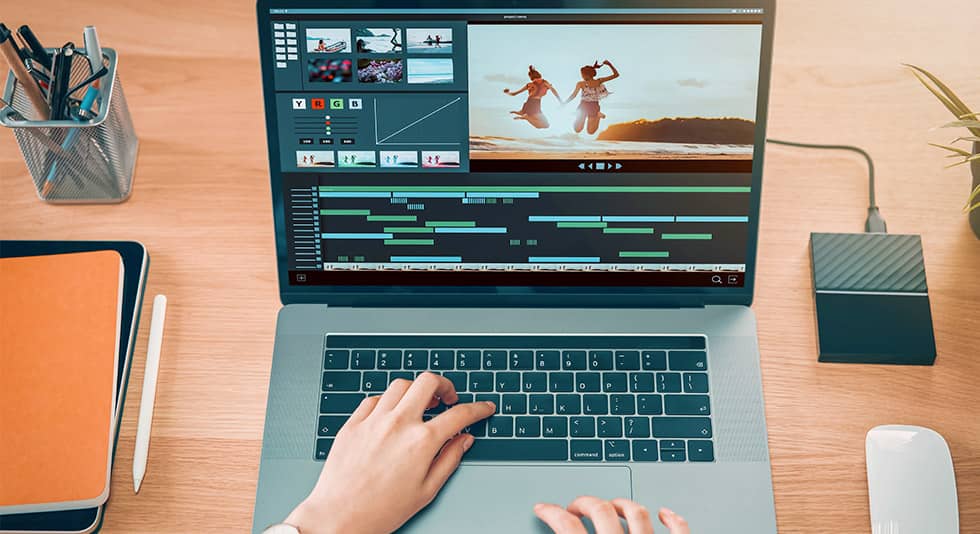 Since there are tons of video editing software available in the market, Mac users are looking for the best ones to edit videos.
So, here in this post for you, we will list down the best video editor software for Mac, followed by detailed information about each video maker.
Best Video Editing Software for Mac in 2023
1. Filmora Wondershare – Best Video Editor for Mac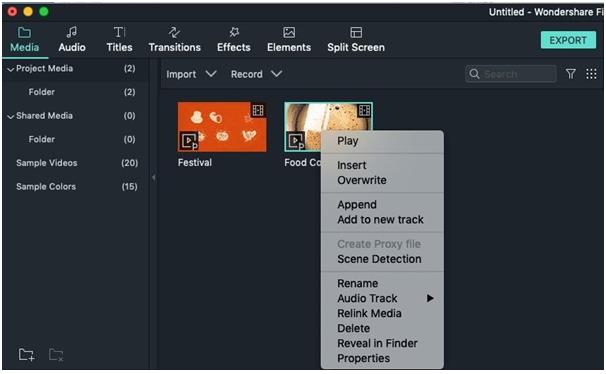 Price $ 59.95
A video editor for Mac that supports different formats, offers 300+ stunning effects, and lets you burn to DVD or upload to YouTube. Using Filmora Wondershare video editor in no time you can upload media files from all types of devices. Moreover, this best video editing software for Mac lets you create without limits. This means you can trim, split, crop, rotate, and can even join a clip easily
Features:
Import videos from iPhone, GoPro, camcorder, and other devices
Add text/credit to videos
300+ stunning effects
Record anything, take snapshots, scan video clips, and edit them easily
Pros:
Superb video and audio editing.
Wide range of plugins.
Suite of tools for titling, filters, and transition effects.
Cons:
Many users have complained of lagging.
2. Apple iMovie – Best In-built Video Editor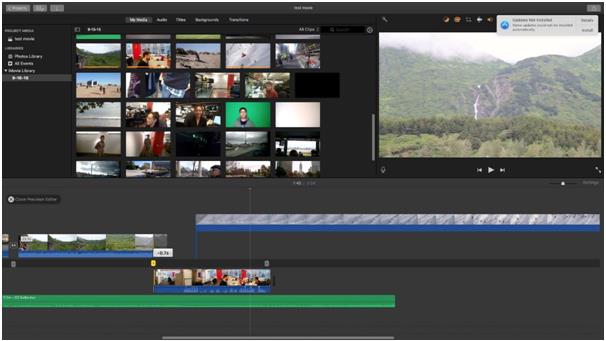 Compatible with all Apple devices, Apple iMovie is a free video editing software for Mac users. Using this video editor, you can enjoy videos and choose to clip, add titles, music, and effects. iMovie even supports 4K video for stunning cinema-quality films.
Features:
13 creative video filters
Create professional-looking videos
Offers extra special effects to create action shots
Built-in sound effects
Pros:
Wide range of spectacular templates.
Easy user interface.
Chroma keying and various audio tools.
Cons:
Advanced video editing tools such as motion tracking or 360-degree video editing are missing.
3. OpenShot – Open-source Video Editing Software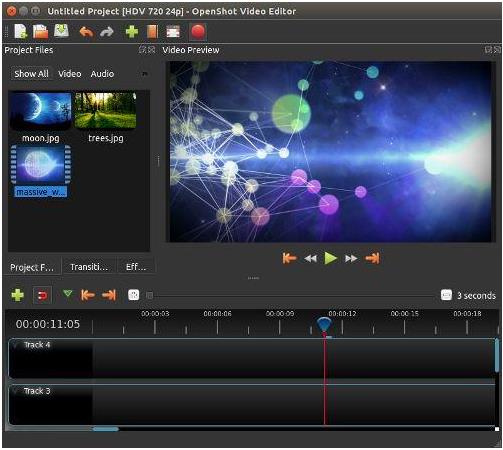 An easy to use and quick to learn free video editing software that lets you trim, fade, slide, bounce, and animate videos. Moreover, it allows for adding multiple layers for watermarks, background videos, audio track, and more. It is very easy to use and has been designed to provide a friendly platform for video editing.
Features:
Cross-platform
Trim & Slice
Animation and keyframe
Title editor, 3D animations
Pros:
Comes with curve-based time mapping.
Frequent updates are released to enhance the user experience, such as adding the ability to recover previously saved work, keyframe performance enhancements, etc.
Collaborate with Blender; hence there are various kinds of 3D titles.
Cons:
Users have reported lagging, freezing, and that the app quits suddenly
4. Video Proc – 4K Video Editor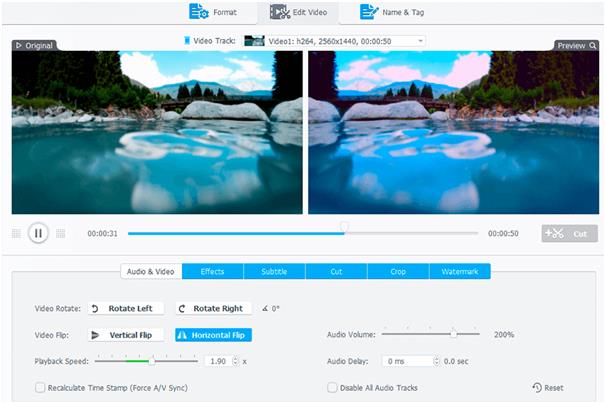 VideoProc is a high-quality 4K video editing software for Mac and Windows users. It can be used to create professional trailers, presentations, podcasts, game reviews, etc. Moreover, using it you can remove noise from the video, correct lens distortion, and more. It also meets basic requirements, making it easy to edit videos.
Features:
Preview videos
Supports a variety of formats like MP4, FLV, AVI, 3GP, and WMV
Lets you trim, edit, and merge footage
Record live broadcast best for gamers
Pros:
4K video editing from various devices such as GoPro, iPhone, DSLRs, etc.
Minimal lagging.
Exceptional output time up to 300%
Cons:
Some advanced video editing features are missing that you can see in other video editing software on Mac.
5. Movavi Video Editor – Popular Video Editor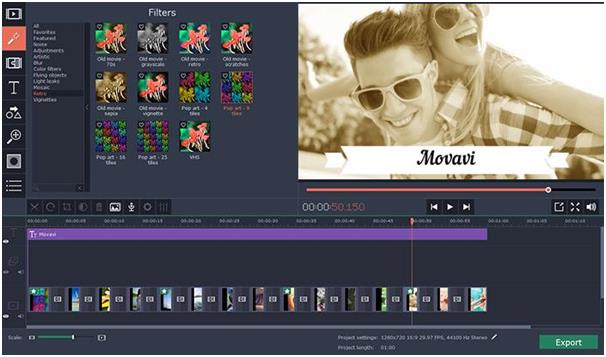 Movavi Video Editor is designed for all those who want to share their sentiments via video. This best free video editor lets you create heartwarming videos flawlessly in just 20 minutes. Not only this, using it you can set the atmospheric filters that set the desired mood. Nonetheless, it lets you create stunning titles, stickers, transitions, and other things that make you feel like a professional.
Features:
Cropping edges of a video
Rotating picture, adding audio and video tracks
Allows creating a slide show and can share direct output to YouTube
Direct output on YouTube
Pros:
Easy video editing thanks to an intuitive interface.
Inbuilt training module to make the learning of the tool even faster.
Several advanced editing functions like chroma key, titling, motion tracking, etc.
Cons:
Video rendering is slow compared to many other competitor video editing software for Mac.
6. Kdenlive – Video Editor for Beginners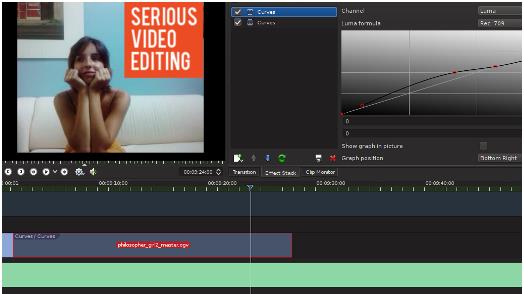 Kdenlive is a special video editing tool that supports unlimited multimedia files. By offering a special range of editing tools, Kdenlive helps in creating perfect videos. Although open source yet it is a perfect video editor and can be utilized by both professionals and beginners. Users who are looking for a simple video editing tool, Kdenlive is the right choice for you.
Features:
Supports a wide range of media formats
Provides creative video effects
Special cartoon effects to give the video a new look
A versatile video editing tool
Pros:
Open source.
You can place multiple videos and audio tracks.
Animated keyframing.
Cons:
Users have reported that multi-frame video editing with 60 FPS often renders a broken video.
7. Davinci Resolve – Professional Color Grading Editor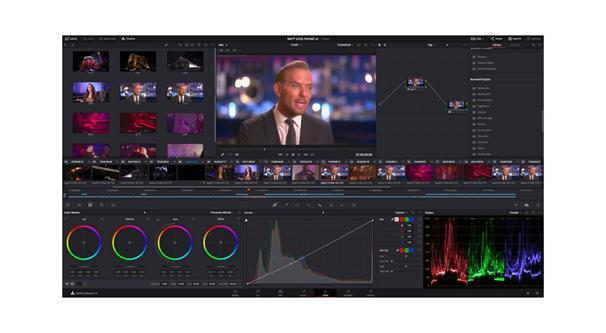 DaVinci Resolve is the world's only solution that combines editing, color correction, visual effects, motion graphics, and other editing tools. Using this video editor, you can work with original camera quality images. It's like having your very own post-production studio. Best of all, DaVinci Resolve makes you're a professional and lets you work faster with high-quality images.
Features:
Professional video editing software for Mac users
Support 2000 tracks on a single system
Powerful audio engine, immersive 3D audio workflows
AI-based magic mask
Pros:
Industry-standard tools for finishing.
Superb color correction and grading features.
AI-based magic mask.
Cons:
Advanced features like noise reduction and editing higher frames per second or higher resolution videos over 4K are available in the studio (paid) variant, which is costly.
8. Blender – Best 3D Editor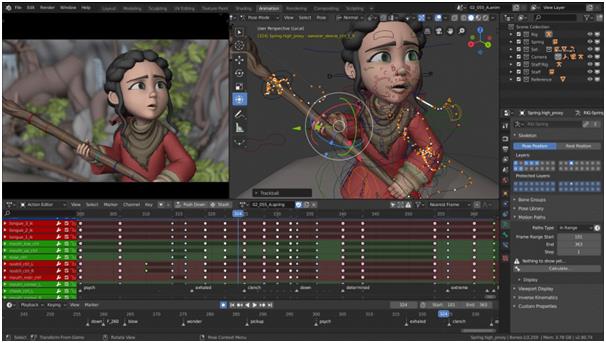 Blender is a fully-featured, free and open-source video editing software for Mac. Whether you are an animator, game developer, VFX, or a 3D printer Blender will help all. This free video editor works on Windows, Mac, and Linux and is integrated with industry-standard libraries like Embree, Intel, and others.
Features:
Digital sculpting, modeling
Masking and Compositing
Offers a wide range of efficient tools
Integrated with multiple pipeline tools
Pros:
Free and open source.
Animation, VFX, modeling, etc., can be done under one roof.
Shadow caustics, light groups, volume motions blur, and many advanced tools.
Cons:
Not your regular video editor, and it takes some time to get accustomed to.
9. HyperEngine AV – Visual Effect Video Editor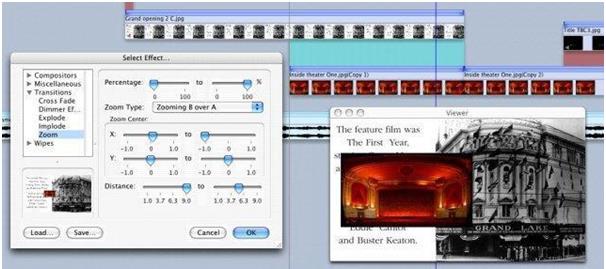 HyperEngine AV is a free video and audio editing software for Mac. This multimedia authoring software helps capture, edit, organize, process, and export video, audio. With HyperEngine AV you can access an existing audio file from a disk and can record it onto a new disk. Given then HyperEngine AV also provided users with reference documents that store information about files being processed.
Features:
Supports mov, MPEG 4 jpg, tiff
Built-in QuickTime format translator
Allows free editing of unlimited videos
Offers 12 studio-quality effects
Pros:
Good for slideshows, displaying credits, section titles, and karaoke lyrics.
Customizable fonts
Studio-quality effects.
Cons:
Lacks advanced video editing features.
10. Lightworks – Quick Video Rendering Video Editor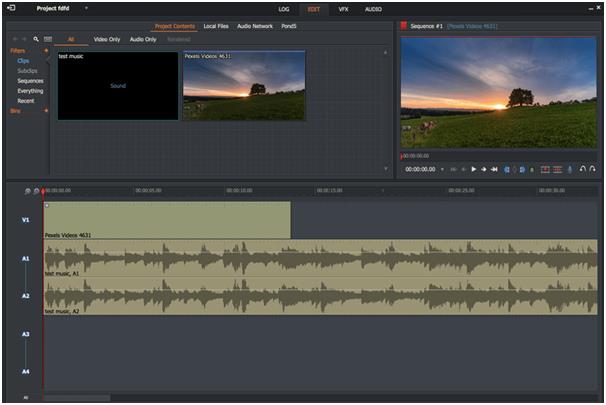 Lightworks video editing software for Mac can be downloaded for free without a time limit. The program offers various input and useful editing options. When editing clips, you can use an unlimited number of video and audio tracks. Also, to speed up the task GPU is used this makes Lightworks fastest video editor.
Features:
Various in-built effects
Free video editing software for home users
Offers screen capture feature
Batch video editor
Pros:
Good support for multi-cam.
Track-based timeline.
Wide range of video formats are supported.
Cons:
Steep learning curve for beginners.
Wrap Up:
A bland video or a RAW unedited footage can take your viewers away from you. This is why you need video editing software for Mac. Hope that you'll be able to pick a video editing software that won't just help you edit videos, and add effects but will make this journey fun for you. This is the list of 10 best video editors for Mac. We hope you find this list helpful and will give these paid and free video editors a try. Do let us know which one you picked and why in the comments box. For more such content, keep reading Best Mac Cleaner.
FAQs: Best Video Editing Software For Macs