10 Best Video Player for Mac in 2023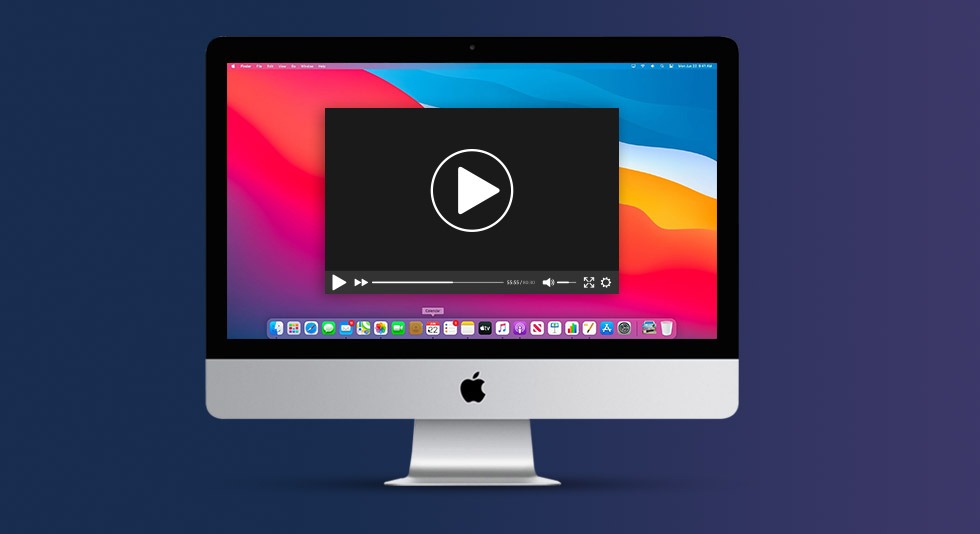 Watching movies, videos are one of the best ways to relax and spend time with loved ones. But when the video player stops working or crashes in the middle of an intense scene, the experience is ruined. Hence, to watch a high-quality video and to enjoy your favorite clips flawlessly, using the best video player for Mac is recommended.
You can find several video players in the market, but which ones are the best Mkv player for Mac? To answer this question and here we enlist the best video player for Mac.
This is an exclusive list curated for Mac users to find the best MP4 players compatible with Mac. Using these media players, you can enjoy watching any video format.
So, without further ado, let's check these best free video players for Mac.
Best Video Players for Mac 2023
All video players covered in this post support a significant number of video formats and are ad-free. Nonetheless, they work flawlessly and are easy to use. You can pick any from the list according to your requirement.
Top Video Player Apps For Mac
1. Cisdem Video Player for Mac
Best Video player with 5K,4k, and 1080p HD video support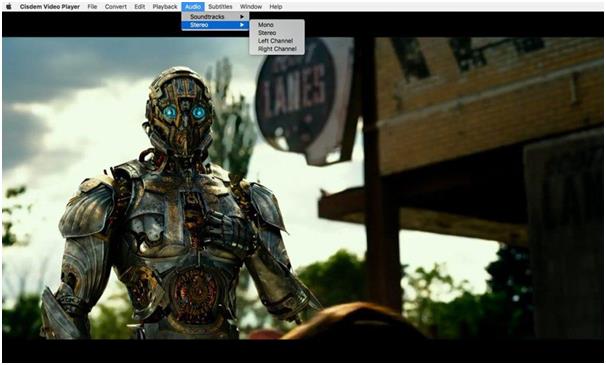 First on our list is the Cisdem video player, a lightweight media player that supports all video formats. Using this 100% free video player for Mac, you can play HD videos, 4k, 5k, and full HD 1080p formats. Also, you don't need to run any additional codecs or plugins. This impressive video player stands out for the list of supported formats, ad-free experience, and reliability.
Nonetheless, the Cisdem video player for Mac allows you to load downloaded subtitle files.
Features:
Completely free to use video player for Mac
Plays 5K video
Subtitle support
Universal video player with the snapshot feature
2. VLC Media Player
Open-source, cross-platform media player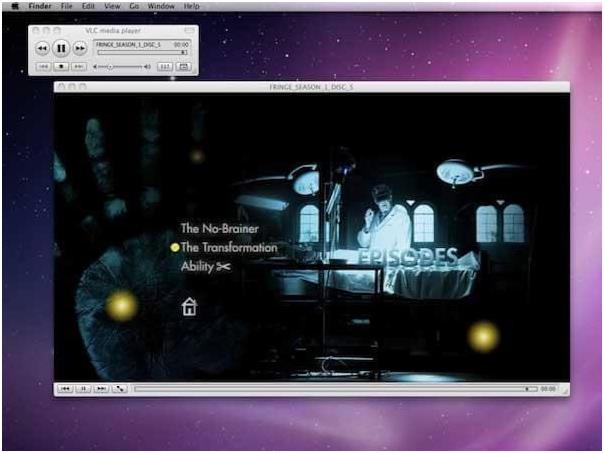 Already popular between Windows and Android users, VLC is the best choice for Mac users too. Using this best video player, you can play any video format. The only disadvantage of this media player for Mac is that it supports a 64-bit Intel processor or an Apple Silicon Chip.  Also, it supports various streaming protocols and can be used as the default player for DVDs and CDs.
Features:
Open source best free video player for mac
Helps convert video for any formats
Loop a section to play audio files on repeat
Works as video downloaded for YouTube videos
3. RealPlayer
Cloud-based video player for Mac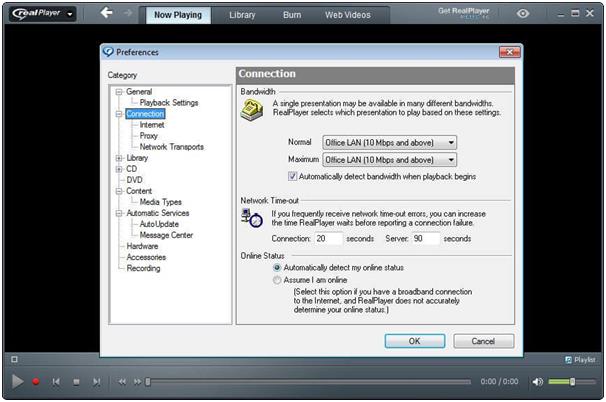 Using this best media player for Mac, you can keep smartphones, tablets, and other storage devices clutter-free. This video player lets you upload all the recorded clips to RealCloud using RealTimes. This means you can access your video clips anytime, anywhere. Not only this, you can use it to keep your memories safe and stream the content on a big screen. Nonetheless, this MKV player for Mac lets you share content with family and friends.
Features:
Watch and share videos in one place.
Cloud upload videos
Support AVI, MKV, FLV, WMV, MP4, and other popular formats
Powered by SurePlayTM
4. Plex
Best Media Player for Mac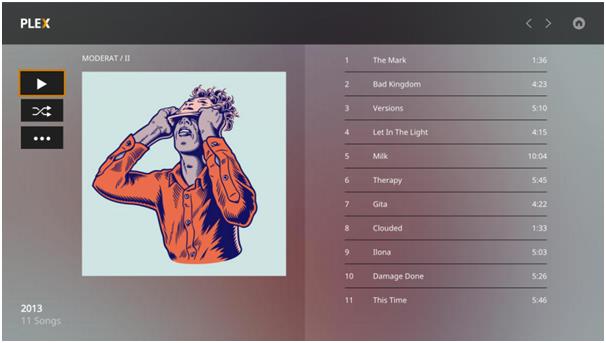 This video player for Mac gives the best possible playback experience. Moreover, using Plex, you can manage music and TV shows and perform a live search for different media files. This MKV player is a slick desktop media player and can easily play any type of media library. It is the ultimate media player for your Mac that comes with parental control and file sharing features. Using it in just a few clicks, you can manage and play all video formats.
Features:
Best media player engine in the world
Efficient and vast media library
Cross-platform media player
Hardware acceleration and run even on Raspberry Pi 2
5. Elmedia Player
Top Ranked Media Player for Mac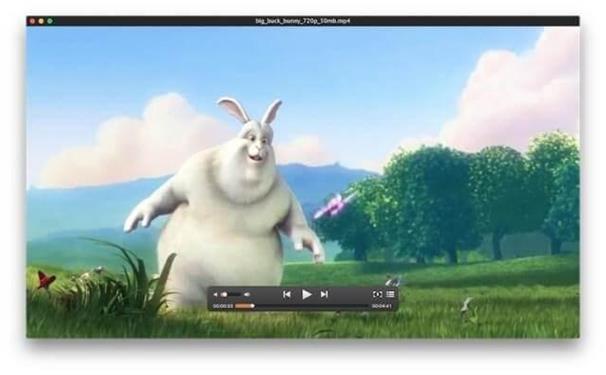 A can-do-it-all media player for Mac users. Using Elmedia Player, you can play any video or audio file. Moreover, this best media player comes in two versions free and pro. Using the free video player for Mac, you can play any format, and also you get an outstanding HD experience. Nonetheless, if you love controlling playback, you use the Mac movie player with speed control to set the playback speed. Alongside you can sync subtitles or sound.
Features:
Video player with Chromecast, AirPlay, and DLNA streaming
Versatile video player for Mac
Stream online videos from YouTube, Dailymotion, Vimeo without ads
Stream HD 4K videos
6. 5Kplayer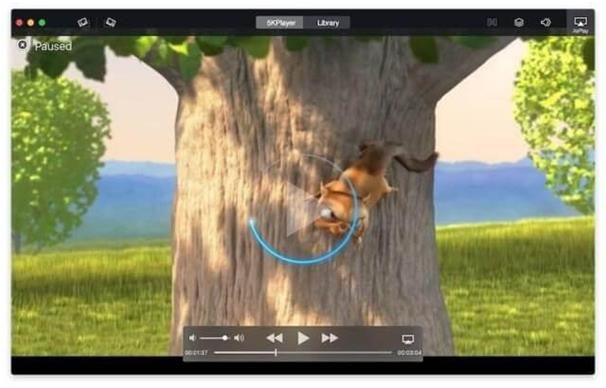 This free video player for Mac comes with a built-in AirPlay receiver that helps free stream media from iPhone, iPad iPod, and Apple Watch to macOS. Using this HD video player without any subscription, you can download music files, 4K, 5K, 8K, and Ultra HD or 1080P files. This best media player for Mac instinctively enhances the quality of music and video files. Moreover, this 5KPlayer for macOS also converts the online videos movie soundtracks to Mp3, AAC music format.
Features:
Batch video conversions
Webcam desktop screen record
370+ codes and auto-detected video download
Virus-free, ad-free video player for Mac
7. DivX Player
Award Winning Video player for Mac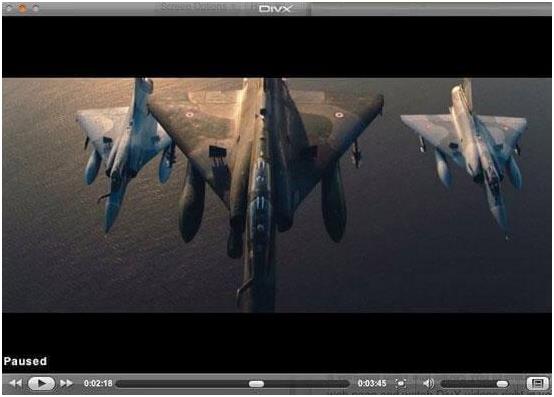 DivX Player is more than a video player; you can play high-quality videos up to 4K using it. Plus, you can cast devices and enjoy various video formats such as AVI, MKV, MP4, and DIVX. Also, it allows to switch between soundtracks & hear to other languages seamlessly. This player comes with a 15-day trial period that helps try the Pro version of DivX, which comes with an audio enhancer, cloud connect, and other enhanced features.
Features:
FF/RW features to navigate to favorite scenes.
Play video from the cloud (feature available in pro version)
Create loop playlist and automatically add files
Watch the video library in high-quality video formats.
8. Movist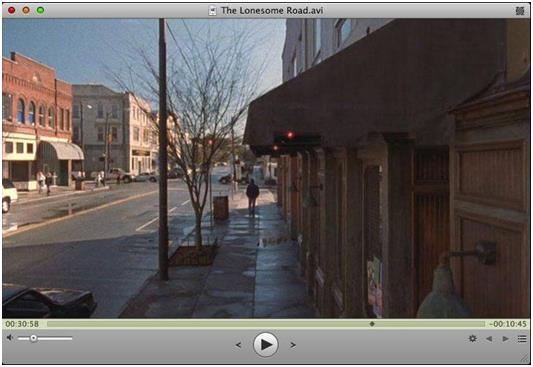 Next on our list of best media players for Mac is Movist. This MKV player for Mac lets you specify default track language, video quality, filters, equalizer, etc. It supports FFmpeg and subtitles and also enables the user to video subtitles in multiple languages. Using it, you can enjoy 4K UHD images and optimize them to consume minimum energy.
Features:
Simple user interface
Supports hardware acceleration with H.265/HEVC codec
Watch videos included in the web pages (using the pro version)
View subtitles in multiple languages at the same time
9. MPlayerX
Beautiful media player for Mac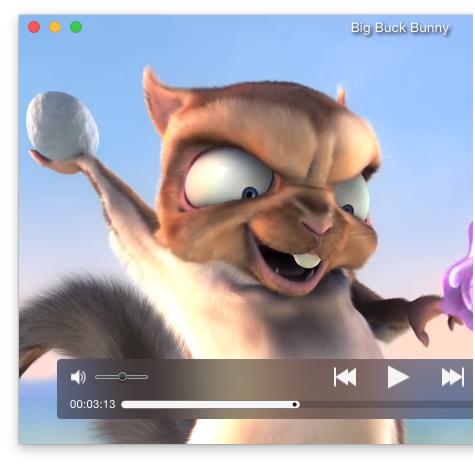 Second last, on our list of best free media players for Mac is MPlayerX. This fantastic online video player helps play Youtube videos, Vimeo, and other files seamlessly; you can also enjoy your home theatre systems as it detects files automatically without making any extra settings. Furthermore, Mac's MKV media player handles any media files without any extra plug-in or codec package.
Features:
All in one media player to play to all formats
The easiest way to control the playback
Detects and converts the encoding method of the subtitle file automatically
Armed with FFmpeg and MPlayer
10. Kodi
Free Media Player for Mac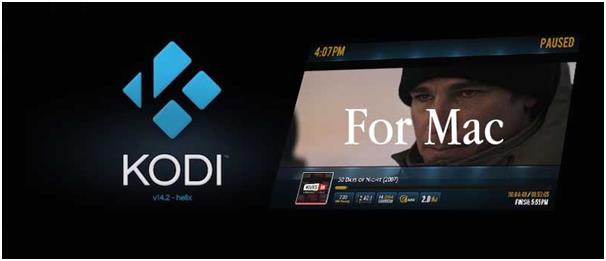 Kodi, referred to as XBMC, is an open-source Mp4 media player for Mac. This video player is simple to use and extremely customizable. Using it, you can play any media file format and can stream content easily. This best video player for Mac is stable for all platforms, and it also offers privacy. Using Kodi is very simple; this means both beginners and advanced users can use this best MKV player on Mac easily.
Features –
User-friendly interface
Intuitive navigation and media playback
Easily customizable
works with CEC-compatible TVs
Tips on choosing the best video player for Mac?
When choosing a video player on Mac, consider the following tip –
The video player for Mac should have easy to use, easy-to-navigate interface.
It should be free from any malicious threats or popups.
Effectively create and manage playlists.
Should have smooth essential functions like play/pause, volume control, time display, etc.
Support various file formats (audio and video), and it should be able to play 4K and 5K videos.
It should have additional features like trimming video, taking a snapshot, screen recorder, airplay, etc.
Conclusion
So this the round-up of the best media players for Mac. You can play HD 4k, 5K, 1080P, and other video formats easily using them.  Moreover, all of them work well with Mac, and you will not face any issues while using them. We hope you will enjoy using them. Please let us know which one you picked in the comments section.
FAQs: Best Video Player For Mac
1. What are Video player Tools?
Video player tools are media player software that can help with the playback of video on Mac, immaterial of the format or quality of the video. Most video players on Mac even come with additional features such as subtitle support, format conversion, and snapshot feature.
2. What are the best video players for Mac?
Based on the features and the ease of use, we have compiled a list of some of the best video player apps you can install on a Mac to playback any video in 4K or even 5K. Some famous video players for Mac include Cisdem Video Player for Mac, VLC Media Player, and 5K player.
3. Which Video Player can be cast a video to TV?
You can use a video player like VLC to cast a video on TV on Mac. It is a free and easy-to-use media player that can help you stream videos from your device onto your TV, not just that you can even cast a video from your Mac device onto other devices as well.
4. What are the standard features of Video Player for Mac?
Some of the common features of a video player for Mac include – support for various audio and video formats, the ability to play HD and awesome HD videos, create and edit playlists, file streaming on TV, inbuilt support for subtitles, take snapshots, convert videos to many formats, cross-platform functionality, and many others.
5. Is VLC Good for mac?
VLC is an open-source, cross-platform media player and does a great job of streaming videos on Mac. It supports several streaming protocols and helps convert videos of all popular formats. It can help you cast videos from your Macbook or desktop to your TV.