Top 5 Best BitLocker Reader for Mac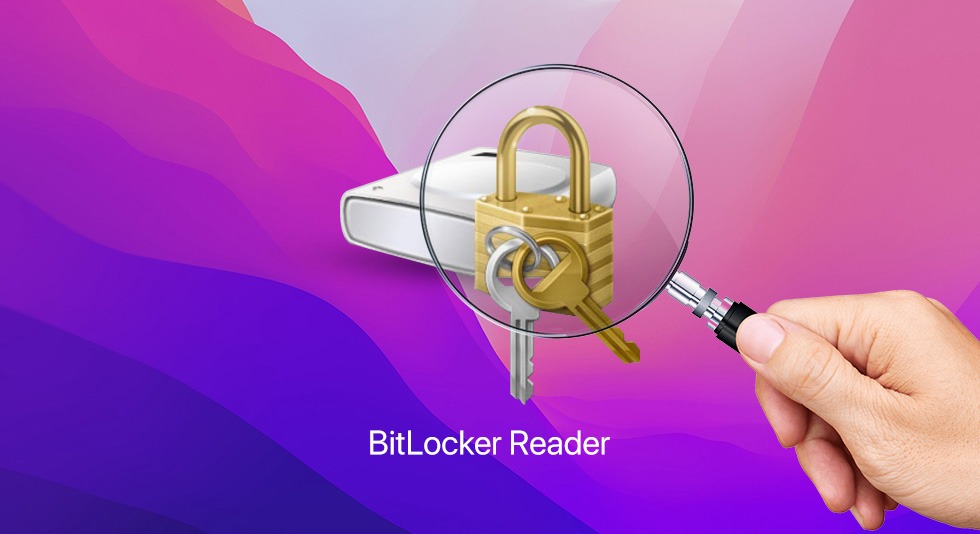 BitLocker is one such encryption program designed for Windows which encrypts all your data in one location and prevents it from getting breached. However, when it comes to Mac, BitLocker is not available on this platform. Well, this limitation may not be a barrier anymore because we have got you the best BitLocker readers for Mac which eases the cross-platform connection very easily.
Several readers showed up in the tech industry to ease the compatibility issues and here we are with these readers. So which one is the best? You are going to best judge the same by the end of reading this blog.
5 Best BitLocker Readers For Mac
1. iMyFone BitLockerGoMac
This BitLocker reader has numerous features which one can use to enjoy read, write, mount or unmount the encrypted disk on Mac easily. It is extremely reliable and has a user-friendly interface and is trusted by so many companies around the world. You can also transfer files between the BitLocker disk and your Mac without the need for formatting any of the hard drives.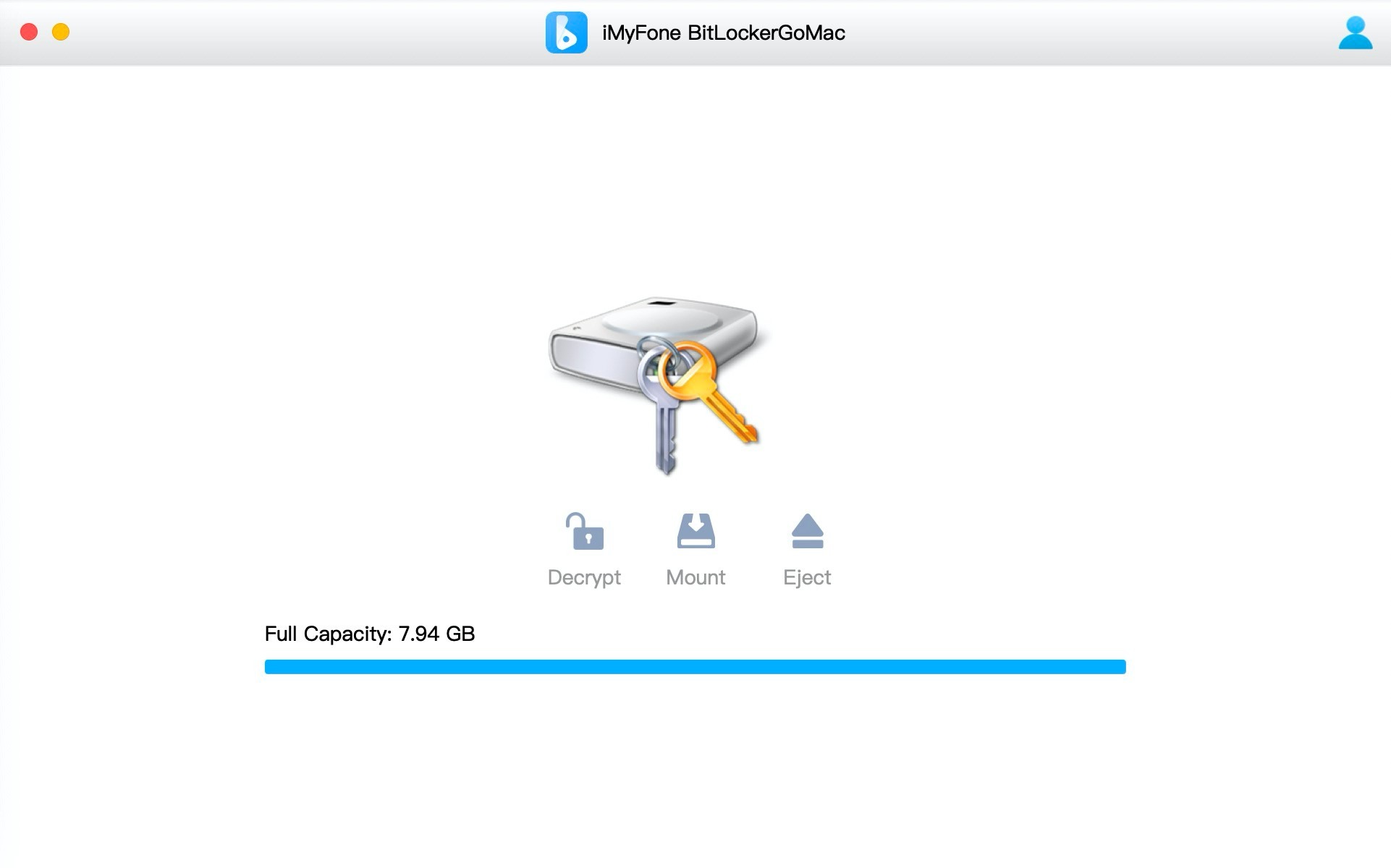 How about having a reader for Mac that can support multiple devices like an external hard drive, SD card, USB flash drive, memory card, or any other removable storage device? It's cool, right? That's what this tool has to offer to you.
Pros:
You can try it for free before finally purchasing it.
Mount BitLocker drive in read-write mode
It supports macOS Catalina- Mac OS X Yosemite
Cons:
It is not compatible with macOS Big Sur
Download: iMyFone BitLockerGoMac
2. Hasleo BitLocker Anywhere For Mac
Known as an all-in-one solution for macOS, this reader allows a Mac user to mount, read and give write access to all the encrypted drives. Usually, we cannot access BitLocker encrypted files on Mac but Hasleo is primarily designed for Mac users so that they can work upon such files in whatever manner they like.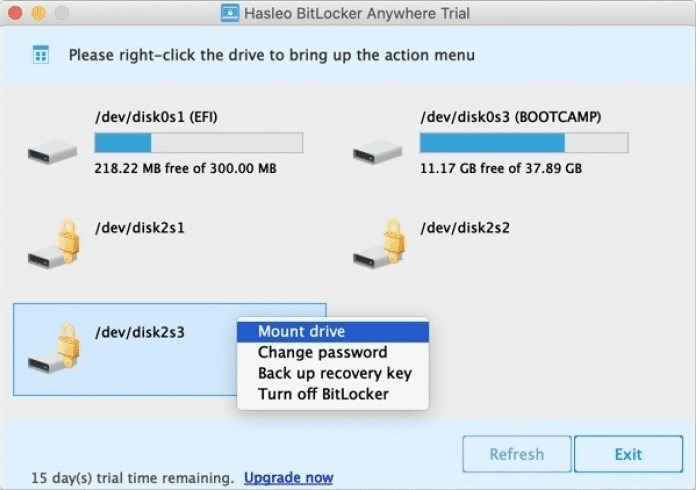 Once the file is mounted, you can easily open, read and write files on your macOS. This means that you can easily transfer files from an encrypted drive to your Mac. Moreover, the encryption algorithm used by this BitLocker is such a way that it is compatible with both platforms. It even allows you to choose another encryption algorithm like AES-CBC or XTS-AES along with the strength as required.
Pros:
Free trial available before purchasing it.
Allows external drive encryption
Exports BitLocker recovery key and startup key
Cons:
The speed of writing or reading is a bit slow.
Download: Hasleo BitLocker Anywhere For Mac
3. M3 BitLocker Loader For Mac
Also known as iBoysoft now, this is a powerful Mac tool to open, read and write all the encrypted drives on the computer. The good thing about it is that it works well with Apple Silicon M1 Mac, macOS Big Sur, and macOS Monterey.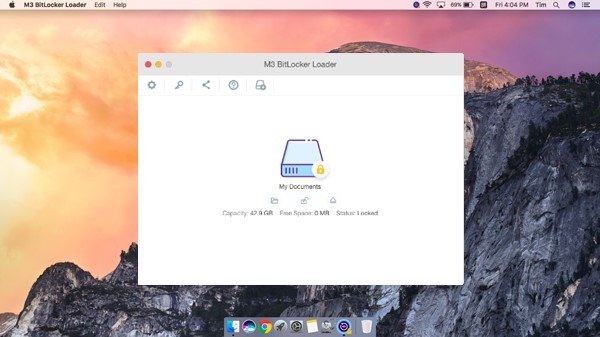 The best part of using this tool is that it is smooth to use. All you need to do is download it on the system, install it on the Mac and restart the computer. The next step is to insert the encrypted drive in Mac and enter the password to unlock it. It will directly come to read-write mode and the drive is ready to work just like your Mac's native drive.
Pros:
Mount BitLocker in read-only mode
It can encrypt external drive with BitLocker
You can try the tool before purchasing it for final download
Cons:
The phone support is not available.
Download: M3 BitLocker Loader For Mac
4. iSumsoft BitLocker Reader For Mac
This reader for Mac is a smart utility tool that can unlock, open and read BitLocker encrypted drives on a Mac. This tool is supportive of external hard drives, memory card, flash drive, memory stick, SD card, and other removable storage devices.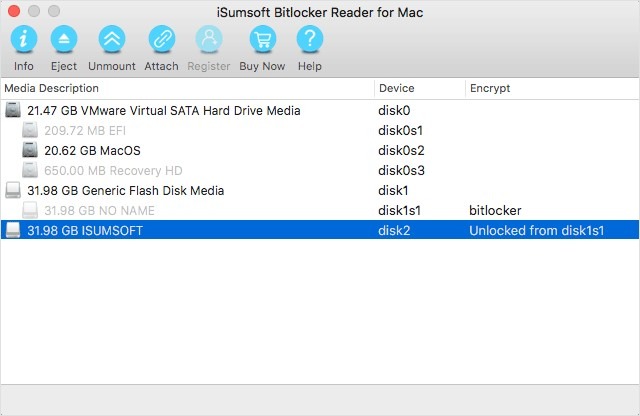 It even lets you use your password or recovery key to unlock encrypted drives on Mac while you can read, write, edit, copy or delete those files. Thanks to the tool which supports unlocking, mounting, unmounting, and ejection of BitLocker disk on the Mac. The support of devices is great as it is compatible with all macOS 10.7 or more. Now get your files transferred seamlessly within Mac and BitLocker drive.
Pros:
One can read/write BitLocker encryption on Mac.
Supports macOS Mojave as well as macOS X Lion
Cons:
There is no free trial for anyone who wishes to try it beforehand.
Download: iSumsoft BitLocker Reader For Mac
5. UUByte BitLocker Geeker
Although a new player in this field, it is pretty lightweight for the system when compared with others. It completely supports the latest BitLocker AES 256-bit encryption. Whenever you wish to decrypt the file, just enter the password and recovery key.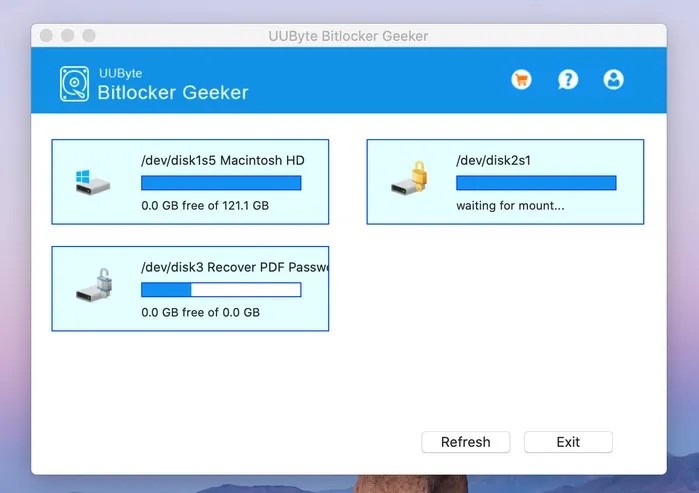 One of the most notable features of this utility tool is that it works like any other application on Mac and does not possess anything malicious. It is super easy to use because all the technicalities are hidden way behind what the interface shows. So get your work done flawlessly with this BitLocker for Mac.
Pros:
There is no need to place an additional setup for the tool to work.
Extremely user friendly
Cons:
It cannot change the BitLocker password for you.
Download: UUByte BitLocker Geeker
Wrap Up
We believe that your search for BitLocker readers for Mac has been completed and you have already found the right one for yourself here. Share which one is the best BitLocker reader for Mac according to you and your experiences about the above readers in the comments below.