How to Factory Reset Your Mac?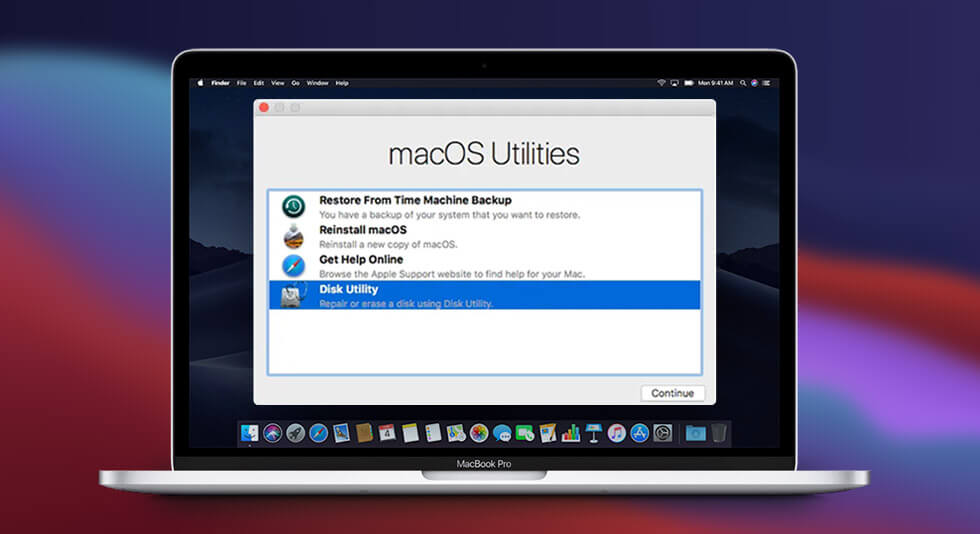 When you are planning to sell, trade your Mac, or just give it to your children, it is wise to wipe the computer and restore it to factory settings. It is because nobody wants personal information to be exposed. Moreover, wiping or resetting the Mac to factory settings also means that the next user can enjoy the Mac just like a new one and then restart it as good as a new one!
This blog is meant to explain to you how to factory reset your Macbook safely.. So scroll down and follow the steps one by one!
Pro Tip:
Remember to have an all-round solution on your Mac that can optimize Mac's performance, free up RAM, run maintenance scripts and help speed up the overall computer. One such tool that does all the job for you is CleanUpMy System.
Download CleanUp My System
If you are resetting the Mac for being slow, then trying out this solution is worthy of your time and data. This tool is capable of:
Cleaning system junk
Emptying Trash Bin
Removing malware
Uninstalling apps that are not required
Shredding personal data
Deleting large and old files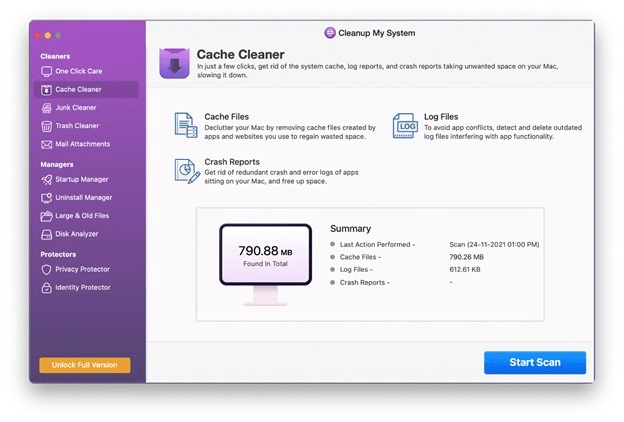 How To Factory Reset Mac? Easy Steps Explained
Step 1: Sign Out Of All The Accounts
It is understandable that your data has been transferred to a safe place, be it an external hard drive or cloud storage. Now you need to sign out from all the accounts so that the traces of your usage on the machine are removed.
Individually sign out of Music, TV and Books. Open each application and go to Account > Authorization > Deauthorize This Computer. This particular step will ask you to enter Apple ID and password after which signing out could be done.
In the next section, turn off Find My Mac and sign out of iCloud. For this, go to System Preferences > Apple ID and click iCloud. Here, uncheck Find My Mac too. Now click Overview and click the Sign Out button.
Sign out of Messages by opening the Messages > Preferences. Now click iMessage and Sign Out.
Step 2: Unpair Bluetooth Devices
It is always a better idea to unpair the Bluetooth device so that no interference occurs with the old one. For this, go to System Preferences > Bluetooth. Now locate yourself to the device you wish to unpair and click the 'X' button. Click Remove finally.
Step 3: Reset NVRAM
NVRAM is known as that memory that saves all your Mac settings before loading macOS like volume level, time zone, and more. It is required that NVRAM is reset as these files may get corrupted for the next user. To reset it, shut down your computer and turn it on. While you turn it on, press and hold Option + Command + P + R at the same time. Hold it for about 20 seconds and then release it. And your NVRAM is reset.
Step 4: Factory Reset
Start with placing your Mac into Recovery mode. This recovery mode can be done by restarting the Mac and immediately pressing Command + R at the same time. As soon as the Apple logo appears on the screen, release the keys.
In the next step, open Disk Utility and click Continue. Select the Startup Disk and click the Erase button from the top. Now fill two fields here, Name and Format. Choose a new name and new volume and the format as APFS.
Next, click Erase Volume Group and finally end the Disk Utility. In case, you can't locate the Erase Volume Group, click the Erase button on the right side of the prompt.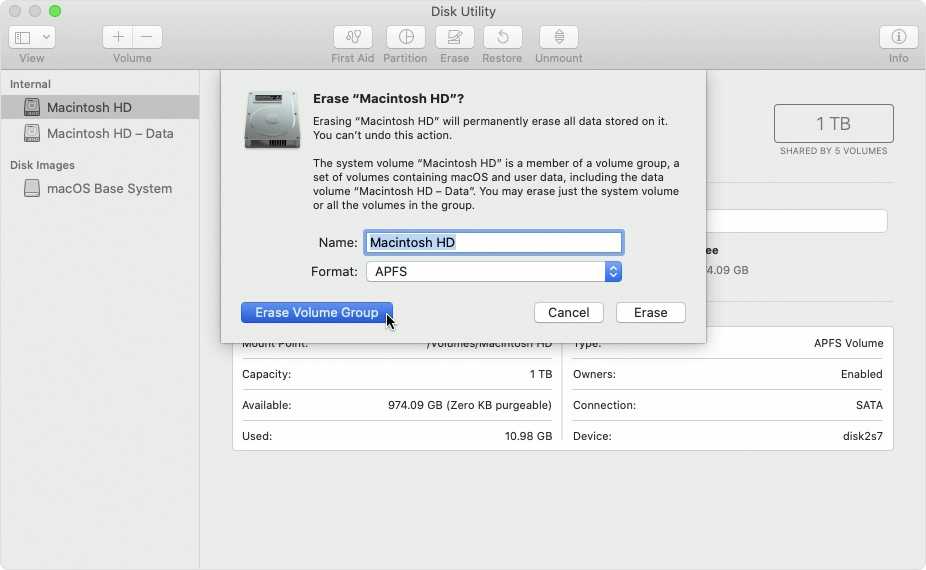 Get back to the Mac Utilities window and here, click Reinstall macOS and follow all the instructions mentioned here. As soon as it is reinstalled, a Setup Assistant will show up. Now you can shut down your Mac and it is ready to work upon with a fresh start.
Wrap Up
We hope that you have figured out how to factory reset the Mac using this blog. We wish to know if you could comfortably reset Macbook settings using this blog in the comments section below. Share your views with us for sure.
Frequently Asked Questions on How to Reset Mac
Q1. Does Resetting to factory setting Delete Everything to Mac?
Yes. Factory resetting wipes out entire data on the computer along with the system settings. This is why it is recommended to take a backup of all the data before factory reset.
Q2. What does resetting the Mac to factory settings do?
Resetting the Mac wipes and cleans all the data and makes it ready for renewed use.