How To Delete An iCloud Account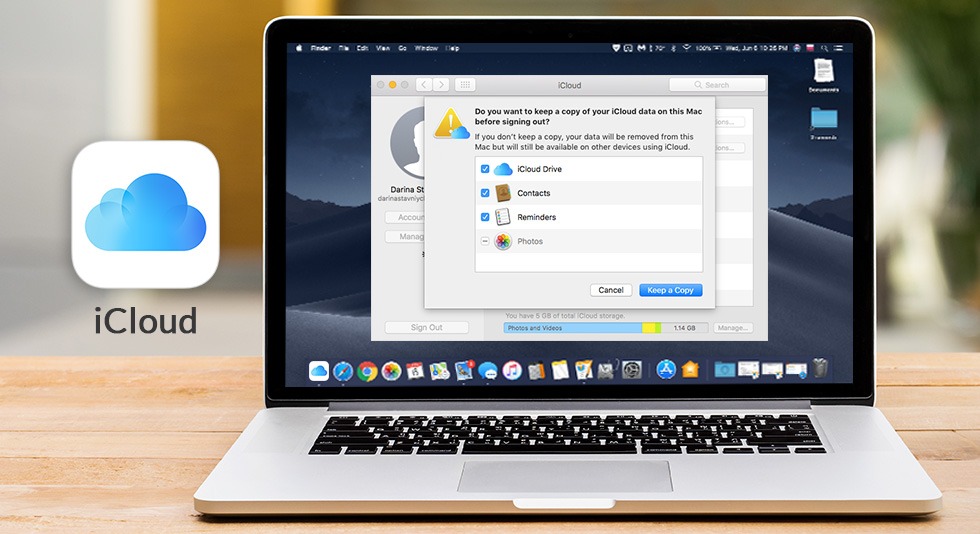 Being an avid Apple user, you might be well aware of the term iCloud. Yes, it is the cloud storage space one gets with every Apple ID to backup apps and settings from their iPhone, iPad, or Mac or any other device.  By default, you get 5GB space, and for additional space, you need to pay. In this article, we will be discussing how to delete iCloud Account.
I want to delete my iCloud Account! How do I delete it?
Are you sure you want to delete your iCloud Account? We are asking this because many times people get confused with iCloud and Apple ID. As a result, they consider both these things are the same. To make it more clear, let us first make it clear that both Apple ID and iCloud are two different accounts but not entirely separate.
Your Apple ID is a username for everything that you can do with Apple. It is an account used by Apple users only.
Apple ID is the means to get your info on Apple's database to identify yourselves on your Apple devices.
Wherein, iCloud is an account that you create to get access and sync to inbuilt tools and services of Apple on various Apple devices.
So, you need your Apple ID and a password to login to your iCloud account.
But wait for what! Do you want to get rid of your iCloud Account? Why? Is it because you want to sell your Apple device or you have accidentally shared it with either your friend or family member, and you do not want to struggle with the hassles of sharing the same media, contacts, or is it something else?
How To Delete An iCloud Account Permanently From Your Device?
Either way, you have a few options to delete your iCloud Account permanently. We have mentioned the methods to follow on different  Apple devices for better understanding.
Method I: Delete iCloud Account From iPhone/iPad
On iOS 10 or later, you can only sign out of the iOS device you are using and all your data will be removed from your device. This can be helpful when you do not want to remove iCloud Account and just need to delete everything from the device. It takes just a few simple steps to remove an iCloud account from any device.
Open your iPhone/iPad.
Go to Settings and click on your name at the top.
Scroll down until you find the option to Sign Out.
Click Sign Out, and you'll be asked to enter the password.
Once you enter the password, you can tap Sign Out again to confirm you want to remove the iCloud Account from that device. And it's done.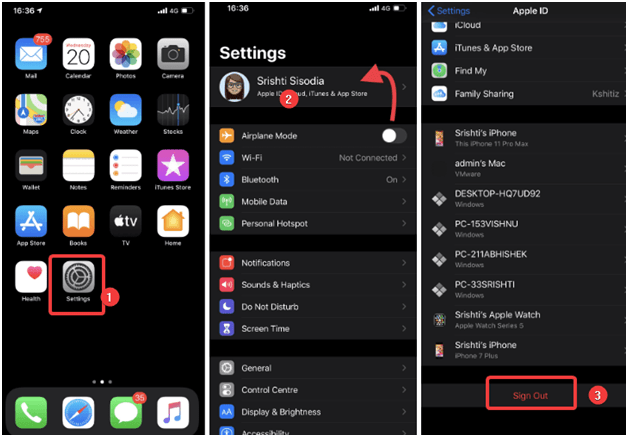 Note: These steps are tried and tested on iOS devices with iOS 10 or later.
Method II: Delete iCloud Account From Mac
Coming to devices with macOS, deleting an iCloud account takes a few steps, just like other devices and other procedures. How to delete an iCloud account on Mac? The answer to this question is more or less the same but with a slight difference. Look at the steps below to permanently remove an iCloud account from Mac:
On your Mac, go to the Finder
Click on the System Preferences.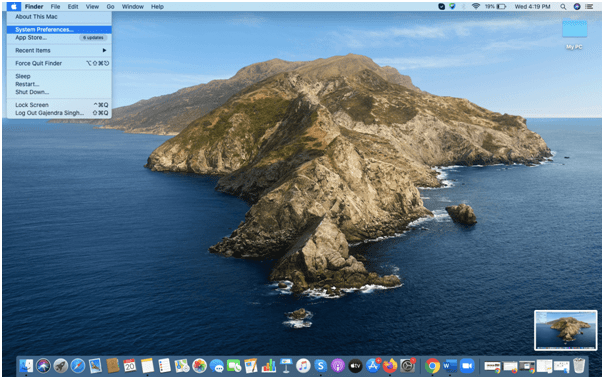 Now, on the right side of the screen, click on Apple ID.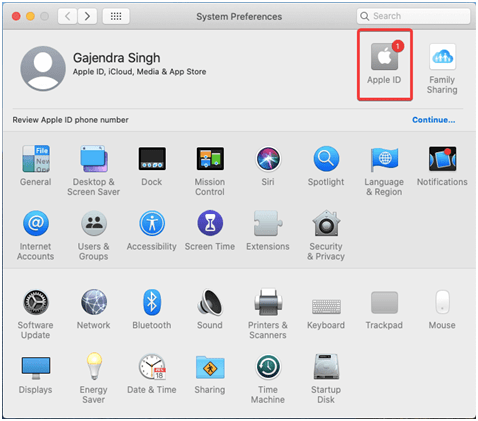 Then, go to iCloud from the left pane and uncheck iCloud Drive at the right list of options.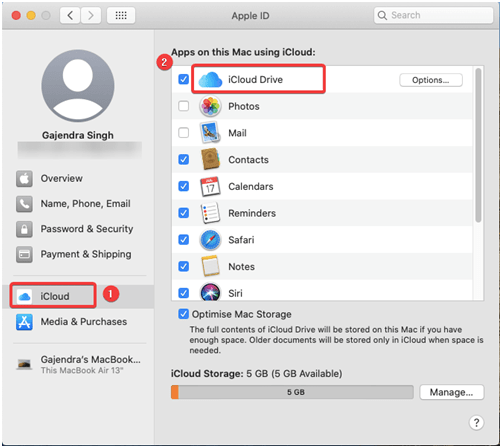 As soon as you uncheck the iCloud Drive option, you'll see a dialog box that looks like the image below.
It gives you a caution saying, 'if you turn off iCloud Drive, all the documents stored in iCloud will be removed from this Mac', click Remove from Mac to delete or remove iCloud Account from Mac.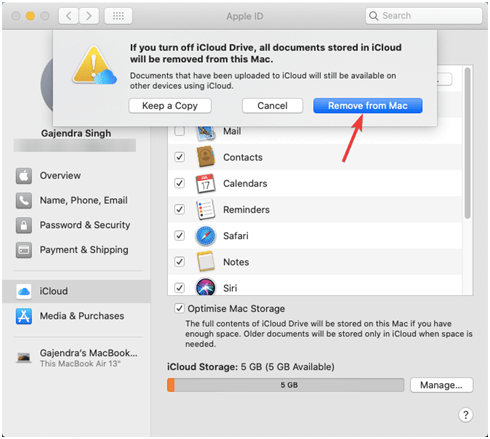 Method III: Delete iCloud Account Permanently
To delete an iCloud account permanently, the best way is to sign in using your Apple ID on the iCloud website. Follow the stepwise instructions listed below, and you can quickly and permanently get rid of your iCloud Account.
Here are the suggested actions:
Log into your iCloud Account at the iCloud website.
Under your name at the top-right, go to Account Settings.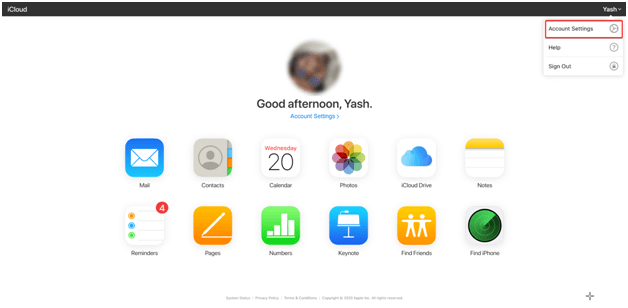 On the next page, click on Manage under Apple ID tab.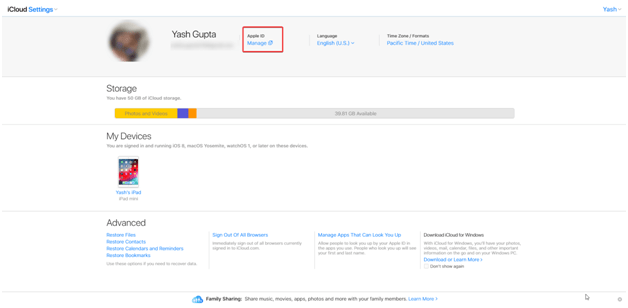 Scroll down at the bottom to find the Data & Privacy section, and click on Manage your Data & Privacy.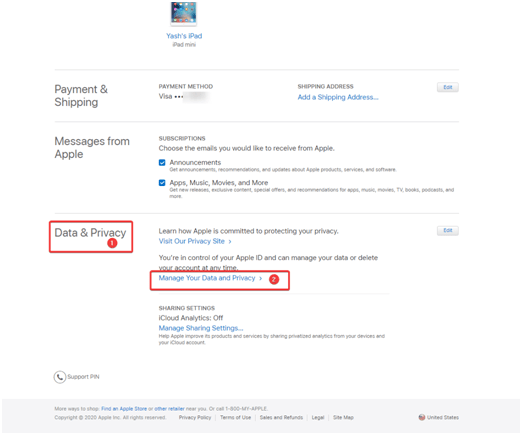 A new page with the title 'Manage Your Data' will open up. Scroll down to find Delete Your Account option.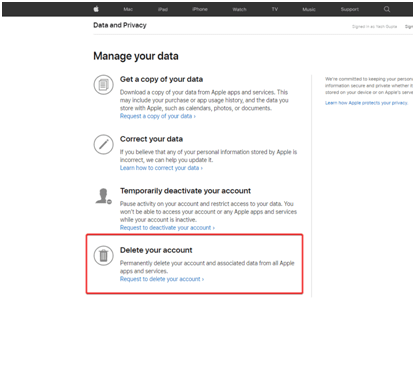 Then, click on Request to Delete Your Account
Review the Terms and Conditions for Deletion, put a checkmark on the box if you have read and agree to it.
Enter the contact information to get the details of the account deletion request. You must provide an alternate email other than the one mentioned in the iCloud Account.
You will get an access code that you can use in case you need to contact Apple Support to follow up on your request or to cancel the request for deletion.
Easy, isn't it? Make sure that you always keep a backup of your personal and relevant data before proceeding with the iCloud account delete request.
What Will Happen After Deleting An iCloud Account?
Here are a few things to consider before you proceed with deleting an iCloud account:
All photos and videos will be permanently deleted from iCloud.
You'll no longer be able to send or receive text messages with iMessage or make FaceTime calls.
You can no longer access the App Store, iTunes Store, Apple Pay, and Find My iPhone.
Your entire data with Apple services will be deleted permanently except a few exceptions.
If you have placed any orders on Apple Store, removing an account will not affect or cancel your scheduled repairs.
If you are planning to switch back to iCloud shortly, you are advised to consider deactivating your Account temporarily rather than deleting it. If still, deleting is the only option you have chosen to go with, the article explains how to delete an iCloud account permanently using various devices and methods.
Were You Able To Remove iCloud Account?
If you are thinking or planning to remove an iCloud account, remember that removing an iCloud account and removing an Apple ID are two different things. Also, ensure that you follow the steps listed above carefully and take a backup of your important data before you proceed with deleting your account on iCloud. Once you hit the delete account button, you will not be able to recover anything back again.
Did you find this guide on 'how to delete an iCloud account' helpful? Let us know in the comments section below.