How To Speed Up Safari On Mac?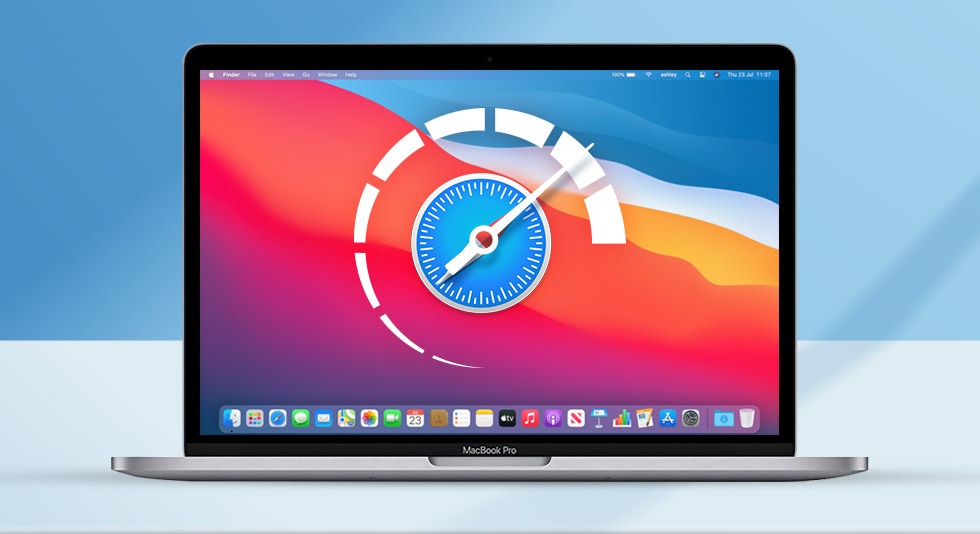 Mac users across the globe prefer Safari when it comes to browsing. No matter how smooth it can run and give you browsing results, its regular use can wear it down. This requires one to optimize the browser's performance as well as energy consumption. So is there any way to speed up Safari and make it much more responsive than any other browser? Well, through this blog, we will tell you how to speed up Safari on Mac.
Here are the tips and methods to speed up Safari on Mac and optimize the whole system for its smooth running.
How To Speed Up Safari On Mac
1. Run A Tool For Browser Protection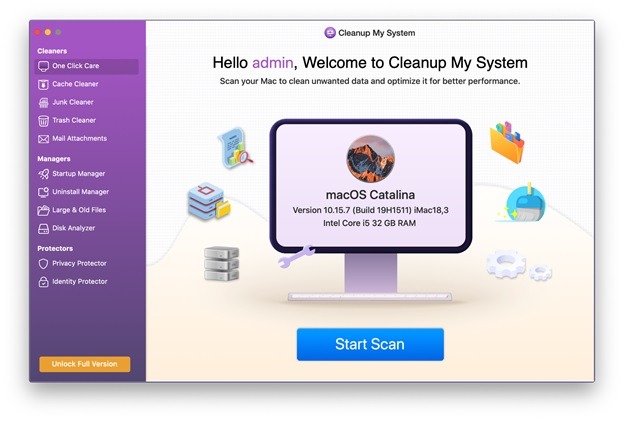 Cleanup My System is a great cleaning tool that optimizes your Mac's performance and makes it run smoothly. Its in-built modules Privacy Protector and Identity Protector help you remove browsing history, autofill data, search history, and digital footprints to keep your information secure.
Download Cleanup My System
2. Close All The Tabs That Are Not In Use
We often open numerous tabs on the Safari browser while browsing, which slows down your Mac. So, close the tabs which are not in use as they eat up the resources.
3. Check & Disable Resource Hogging Safari Extensions
No wonder you have added multiple extensions and plug-ins to your browser so that you can enjoy various additional features like blocking ads, check spellings, etc. However, unnecessary extensions can make Safari unresponsive.
In this case, you must only install extensions that are reliable and are up to date. Apart from the same, follow the steps mentioned below.
Open Safari's Preferences by using CMD + or directly from the Safari menu.
Now open Extensions tab and turn off the extensions not required anymore.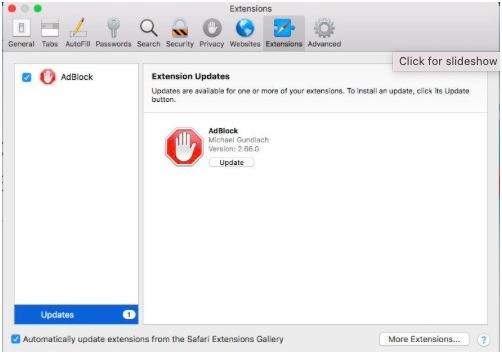 Also, you can click 'Updates' from the bottom left side of the panel for individual extension updates.
4. Restrict Plug-Ins & Website Access
Some plugins can make your Safari slow, Apple has been continuously working to eliminate them. Moreover, the question of 'how does I speed Safari' is also common when you are running an older version. Hence, the best idea to keep a check is to make sure that plugins ask you for permission before launching. For this,
Go to Safari > Preferences > Websites to check which websites have requested access to your Mac. Go through the sidebar and disable all the websites that you don't want to access. However, you can also disable 'Auto-play' for the easiest solutions.
In terms of plug-ins, go to Safari > Preferences > Security > Plug-in Settings so that these plugins must ask you before starting to run automatically.
5. Update macOS

macOS often comes with new updates and upgrades. If a new version of Safari has been launched and you haven't updated it, then you can expect a slow performance of Safari. When a new version is updated, you would see better compatibility of the browser with new technologies as well as a speedier browsing experience.
6. Give Your System Free Space To Function
Want to declutter and have an optimized Mac? If your Mac storage has limited space then it might freeze, and crash.

You must keep at least 10GB of space in a buffer so that the performance of Mac as well as Safari is not impacted. To speed up Safari as well as a resourceful system, make sure that you take a backup of all the important data and save it in a separate hard drive or cloud storage. We highly recommend you to try cloud storage like Right Backup by Systweak software.
Additionally, you can also run the scan on your Mac using Cleanup My System. It offers a variety of modules that will help you clean up the storage space on Mac. Launch the application and go to the One-Click Care from the left pane. Now, click on the Start Scan button.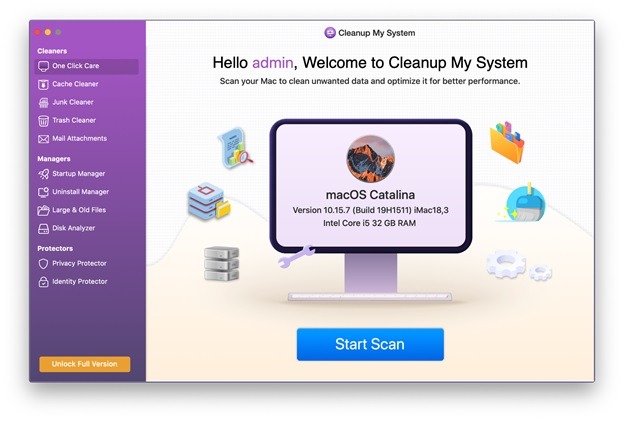 Once you find the junk files on it, clear them.
Secondly, take help from the Disk Analyzer module to see what's taking up so much space on your computer.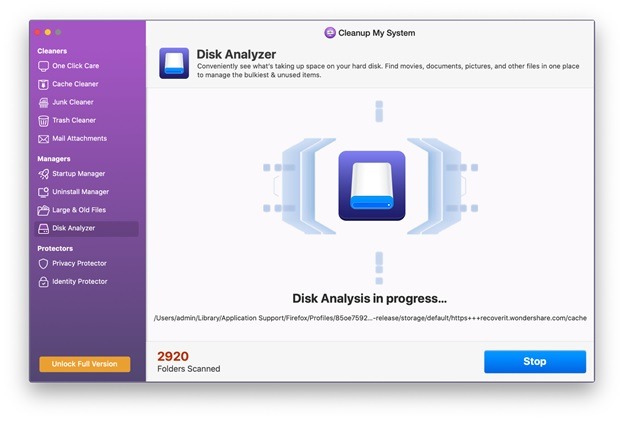 It will show you the bulkiest items on your Mac that are hoarding the unwanted space. You can manage the items after reviewing them.
7. Quit & Relaunch Safari
This sounds like a simple and easy plan, we know! But many of us even forget to take this up. All you have to do is quit and restart your Safari browser. It is also important to take this step as Safari often tends to use the system memory, and if much memory leak starts occurring, then it can even consume your valuable resources.
8. Reset Safari Completely
You can maintain your Mac's speed by resetting Safari completely to its original state. Any issue which is bothering you could be fixed easily through this method. However, resetting Safari can make you lose your history, preferences, saved data, and top sites visited.
For this, choose Reset Safari from the Safari menu. Here you can select the specific items you need to reset and click 'Reset'.
Wrap-Up
We certainly hope that these tips to speed up Safari on your Mac have helped you cross the muddles of sluggish computers. We highly recommend you keep Cleanup My System software in your Mac updated and let it help you keep your system up and running. You can also find out what's taking up much of the storage space using the Disk Analyzer module on it.