Photos Exif Editor: Best Tool To Change EXIF Data Of Captured Images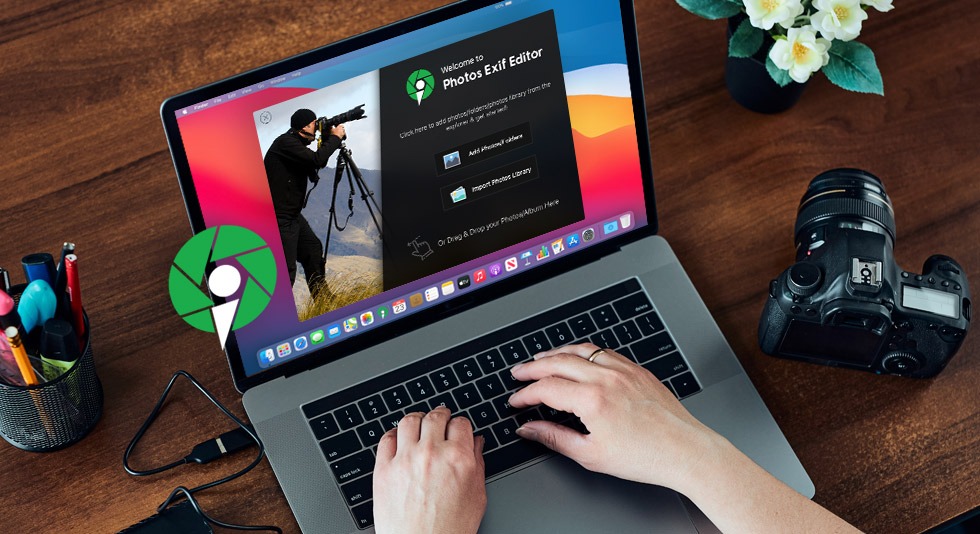 EXIF data is the information of our images which is stored along with the clicked photos. Whether you are taking pictures from professional cameras or mobile phones, this Exif data is automatically added. The idea of adding this data to the image is to provide copyright information to the photographers. However, this data can also be used to threaten the privacy of photographers and hence need to be edited using photo EXIF editor.
One of the best photo Exif editors for Mac is 'Photos Exif Editor' by Systweak which comprises fine features to edit, delete and make changes to the metadata as per your requirement.
Summary of Photos Exif Editor
Rating: 4.5/5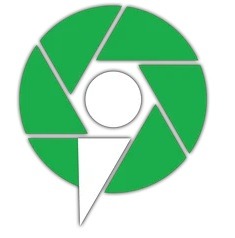 Whether you are a new photographer or have years of experience already, a photo Exif editor must be used to keep the privacy intact and save yourself from providing unnecessary data to sneak peekers. This tool fits perfectly in the category as it is very easy to use with drag and drop features available. You can sort all types of metadata in one place.
Moreover, you can find multiple editing options to change the properties of the image. With that, edit geo-location coordinates, restore previous edits, or delete entire location data to protect yourself from prying eyes, making it one of the best photos EXIF editors of all the time.
Pros:
Safe and easy to use.
Self explainable to a new photographer
Keeps you safe and secure from privacy breaches.
Cons:
You will not be provided a free trial and needed to purchase from the App store.
Why Use Photos Exif Editor: Features Explained
1. Easy & Simple Operation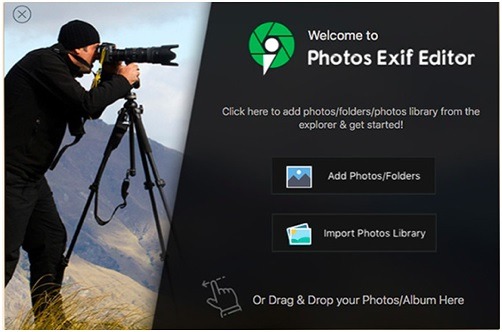 The tool is so simple to use that you don't need anyone else to help you with its navigation. The three-step operation process is all about adding a photo to the software, editing the metadata the way you want, and saving it. As and when you add photos individually or the whole folder, you can just click the 'Start Process' button, and you are done with the editing.
2. Drag & Drop
In case your pictures are scattered around the Mac, and you are not able to locate them in particular, this feature is a huge plus. As the selection becomes a hefty task due to disorientation, you just need to surf the images, drag and drop them into the software for metadata editing.
3. Edit all Types Of Metadata
From a photographer's view, this tool not only allows the uploading of EXIF data in selected pictures but also allows you to alter IPTC data and XMP data side by side. If we decipher it more, Exif data editor allows you to edit personal information whereas IPTC metadata gives you the option to edit location, copyright notice, headline, and caption. On the other hand, XMP data is meant to create and modify lens names and dates.
4. Multiple Editing Options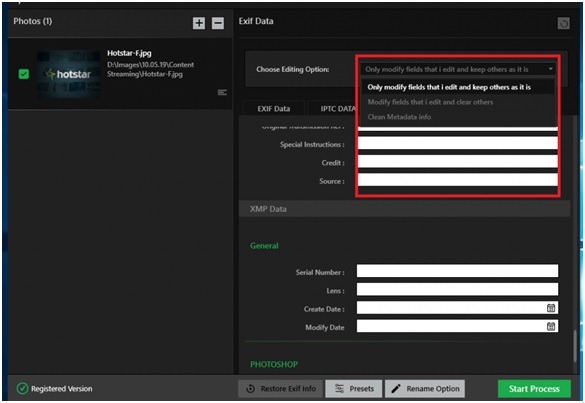 As per your personal preferences, you can edit the metadata with editing options. You have three options here including:
1. Only modify edited fields and keep others as it is.
2. Modify edited fields and clear others.
3. Clean metadata info.
So you can choose any of the options and make your choice positively. If you wish to keep all the data anonymous then also you can remove all the metadata completely.
5. Camera & Lens Settings
It is a very useful feature if you are a new photographer as you can learn and change the technicality hidden behind every picture. Not only can you edit this information but gain an understanding of the concepts of photography.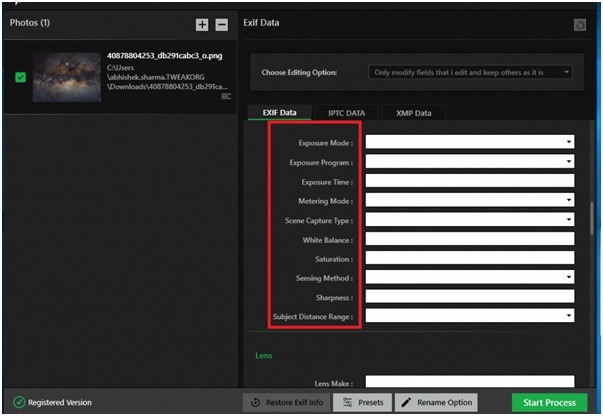 6. Edit Geolocation Coordinates
Change your GPS coordinates on the picture so that it disguises the prying eyes of intruders and they don't find out where the photo was taken. The best part to note here is that as the location details are changed and saved, these changes would show up in other apps as well as properties.
7. Restore Previous Data Edits
One must have a chance to cross-check and edit the EXIF data. Although the changes which are made using this EXIF editor on Mac are permanent, you can still return to the previous metadata settings. It is because this best photo EXIF editor creates a backup of original data which can be restored easily.
8. Deletes Entire Metadata
Confused with what has to be done with metadata and wish to go completely anonymous? You can rely on this EXIF editor on Mac as it allows you to remove all the data completely and saves you when you post your picture on web sources later.
Pricing, Plans & Compatibility
Coming at a flat price of $4.99, you are not allowed to take a free trial of this EXIF editor on Mac. When it comes to compatibility, it is most compatible with macOS 10.10 or later versions. The supported language is English.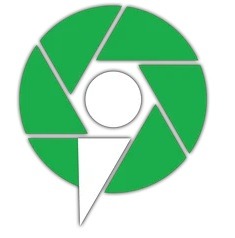 Wrap-Up
We believe that you have found one of the best photo EXIF editors in your Mac already and are taking up steps to keep your privacy secure. Just like some people have faced backlashes, money theft, and identity theft because of metadata description, we hope that you don't go through it at all. This is why it is highly recommended to download and install Photos EXIF editor on your Mac.