Stellar Data Recovery For Mac Review 2023: Features and Pricing Plans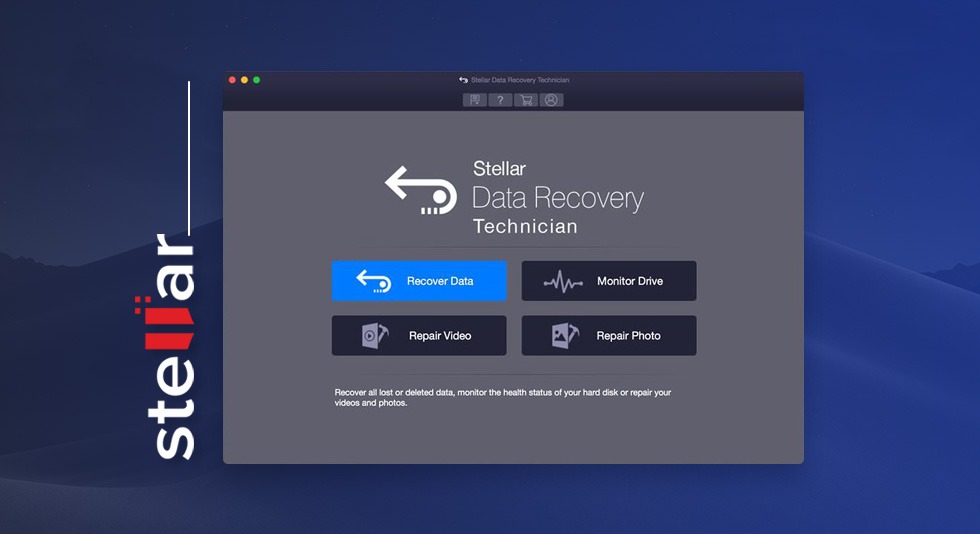 A data recovery software can help you restore all the files that were accidentally deleted from your system or removed, thinking that you don't need them anymore. Stellar Data Recovery for Mac is an intelligent tool capable of recovering deleted and lost data not only from your Mac but also from your hard drive, USB stick, or any other storage device you can think of.
Stellar Data Recovery Review for Mac:
Interface and Ease of Use : Intuitive and easy to use

Pricing (Free and Paid) :
Starts at $59.9 with the option of unlimited data recovery.
The free version can recover up to 1GB of data with all the standard recovery tools available.
Recover Deleted Files Across All Formats: Yes
Recover Data From All Kinds of Drives: 
Recover data from HDD, SSD, SD Card, and Fusion Drive
Recover data from high storage capacity drives >18 TB
Recover data from all kinds of USB storage media
Customer Support: 24X7
What is Stellar Data Recovery for Mac?
Stellar Data Recovery was tried on Mac to scan and figure out the photos and videos that were deleted some time ago. We couldn't find them that easy as the backup was not taken previously. Although the disk scanning takes some time, especially if you have a lot of data and its nature is complex, once done, you can easily retrieve all the lost data.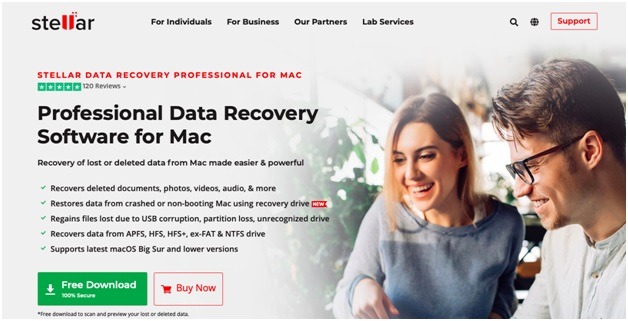 Download Stellar Data Recovery For Mac 
The software was formally called Stellar Phoenix Macintosh Data Recovery and is developed to retrieve deleted files in your Mac. Be it a hard drive, pen drive, CD/DVD, or a digital device, it can recover the files you want to.
It is interesting to note that the recent update claims to support Time Machine backup and hard drive recovery. Apart from that, it can figure out lost data from various models like iMac, MacBook Air/Pro, Mini, and Mac Pro.
| Stellar Data Recovery Mac | Starts at $59.9 for one Mac | Download Here |
| --- | --- | --- |
Pros & Cons of Stellar Data Recovery for Mac
Pros:
Different data loss scenarios are handled by different recovery modes.
Several file formats and storage media are supported.
The Preview section will tell you if the files are in a recoverable state or not.
Cons:
The scanning process may look a little time-consuming in some of the recovery modes.
Some features may act buggy.
May look a little pricey when compared to its competitors.
Subscription & Pricing
Interestingly, Stellar has six different plans with prices ranging from free to a maximum of $299.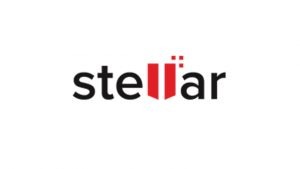 Download Stellar Data Recovery For Mac 
| SL.NO | Name of The Variant | Details |
| --- | --- | --- |
| 1. | Free | It can recover upto 1GB of data with all the standard recovery tools available. However, if you need to restore a large file and more data, you need to upgrade or purchase a plan. |
| 2. | Standard | It costs $59.9 with unlimited data recovery. |
| 3. | Professional | It costs $149 and supports an unbootable system, lost partition recovery, and recovery from encrypted drives. |
| 4. | Premium | Costs $199; one can get their corrupted or damaged photos repaired along with other features above. |
| 5. | Technician | It costs $199 and offers RAID 0, 5, and 6 data recovery while also recovering lost or formatted RAID logical volumes. |
| 6. | Toolkit | The last one costs $299 and offers a big toolkit for Windows, macOS, and Linux and all the features one needs to get data recovered as well as repaired. |
How To Use Stellar Data Recovery for Mac
Step 1: Download this best data recovery software for Mac and drag the application in the 'Application' folder of Mac.
Step2: Open the software by double-clicking the downloaded file and it will launch the software. When a prompt appears, input your user login credentials.
Step 3: Click on 'I agree' to continue and Stellar Data Recovery will begin its run.
Step4: As soon as the program launches, you have multiple options on the page 'Select What To Recover'.
Here, you can toggle the switch on for a particular mode. For example, you can choose to recover everything or a particular section like documents, emails, videos, or photos.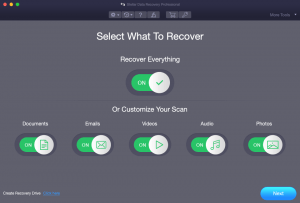 Step 5: Once you select the appropriate option, choose the drive from where you want to recover the lost data. You can choose which drive you want to get your data from, whether external storage, or internal drive.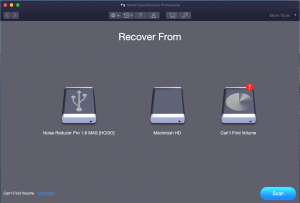 Step 6: As soon as you do so, you can scan the computer normally or just toggle the switch for 'Deep scan.' This section will take more time to scan, but it helps bring out most of the files for data recovery.
Features
The significant functions which make it the best data recovery software for Mac are:
It can recover any file format, be it custom or uncommon type, you have lost or deleted by mistake.
Also, It can repair corrupted file formats like AVI, Mp4, MKV, MOV, and many more.
Repair images like JPEG, TIFF, PNG, ARW, etc., is possible.
Recovering data from encrypted hard drives, SSD, and external flash drives is allowed.
It can also recover deleted files from damaged or corrupted RAID arrays.
Moreover, you can get your data from non-bootable and encrypted drives.
Performance & Efficiency
When we talk about performance, it may take a longer time and higher CPU usage, especially if you have resource-intensive applications. There are Quick scan and Deep scan features where. A quick scan is good for a skimming process, whereas a Deep scan undergoes in the depth of your system to find out if any deleted file is hidden somewhere
Now, if efficiency is being discussed, it can scan and display many old files within a short period. The application supports many file types and custom types, but the list can be sorted by file type, size, and location.
Final Verdict
After learning the review of Stellar data recovery for Mac, we are sure you want to try this product. Even though you need to pay a few dollars to enjoy the services, we are confident that every penny is worth buying. No matter which file format you have lost and what size it had, Stellar would get it back with its proficiency and brilliant performance. Yes, the scanning may take some time, but the results are impressive enough.
FAQs: Data very Software For Mac