TG Pro Review: Temperature Monitoring Tool For Mac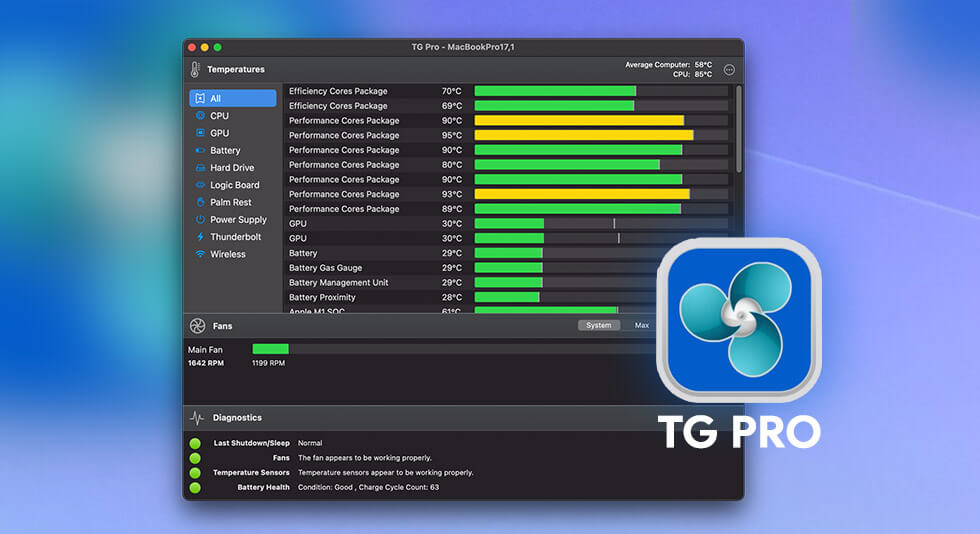 TG Pro is a popular MacBook temperature monitoring tool that allows you to keep a check on hardware diagnostics, control the fan speed and protect your device from overheating. It features exceptional fan-controlling capabilities and boosts the overall performance of your device.
In this post, we have covered a detailed review of the TG Pro tool. So, let's learn about the TG Pro tool, including its key features, pros, cons, pricing, and everything else you need to know.
What is TG Pro? Is it Worth it?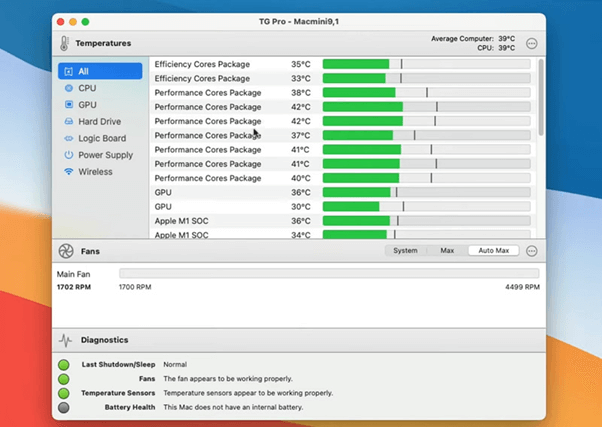 Developed by TunaBelly Software INC, TG Pro, aka Temperature Gauge tool is a top-grade tool that allows you to monitor your Mac's health. With the help of this nifty tool, you can easily control temperatures, monitor battery health, and review information related to the hardware diagnostics of your device. It is an efficient tool that lets you keep an eye on all the crucial hardware components including the GPU, CPU, Hard Drive, Battery, Logic Board, Palm Rest, Temperatures, and so on.
The TG Pro tool is compatible with all versions of Mac (macOS version 10.11 and later) with both Intel and M1-based chips.
If you love your MacBook more than anything and want it to perform seamlessly even after years of usage, TG Pro is a must-have tool for your device.
Technical Specifications:
Latest Version: 2.69
Compatibility: macOS 10.11 and later.
File Size: 12.1 MB
Price: $10 USD + tax, localized for different currencies.
Free Trial Period: 14 Days
Key Features
1. Auto-Boost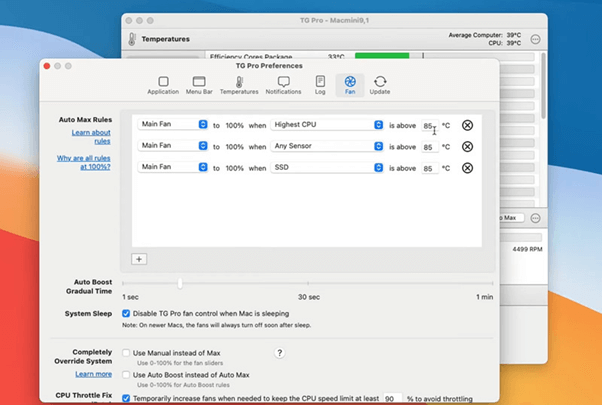 Once you'll start using this tool, you will realise that Auto-Boost is so far the best feature offered by this application. As soon as you enable this feature, TG Pro will automatically tune your Mac's fan speed once the temperature reaches a certain level. So, basically, you can set a value as per your requirement and protect your device from overheating.
2. Flexible Interface
Here's another good thing that we loved about the TG Pro tool. It comes with a neatly-packed, flexible interface featuring all the right tools at your fingertips. Even if you are using this tool as a newbie, you won't be troubled as much in using this macOS temperature monitor application. The main interface itself covers everything that you need and saves your time and effort from further navigating.
3. Review Diagnostics Information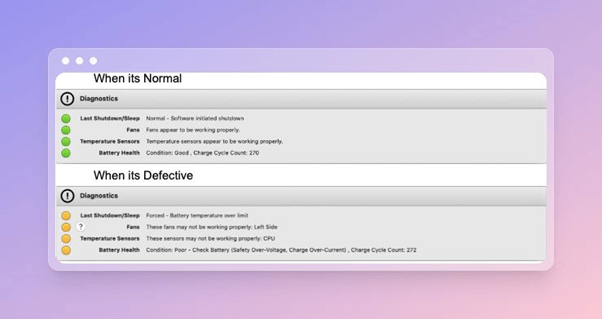 TG Pro Mac comes with a built-in Smart Diagnostics feature that allows you to take a quick look at improper shutdowns, sensor diagnostics, log information, and other sensitive data. The System Diagnostics section will also notify you of faulty hardware if found.
4. Single View on Menu Bar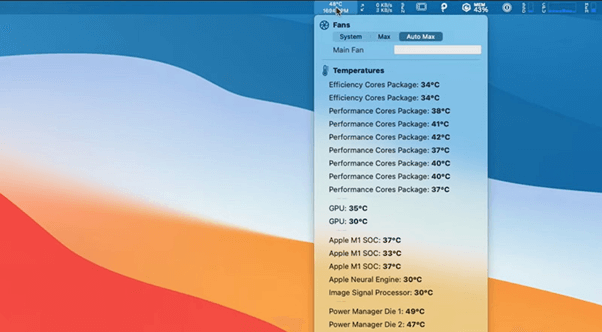 Once you install the TG Pro tool on your Mac, a small icon with appear on the top menu bar that lists all the important options under the hood. When you tap on the icon, you can easily adjust between the three fan speeds: System, Max, and Auto Max. Apart from this, the Quick Look section also displays temperatures of all the crucial components to let you know how efficiently they are performing.
TG Pro: Pros and Cons
Pros:
Automatic fan control.
Supported on all versions of macOS. (Intel and M1 chips)
Quick Access in menu bar listing concise information.
Customizable themes: Light mode and dark mode.
Free trial period of 14 days.
Technical support is available via email and Twitter.
Cons:
Only 14 Days Free Trial Period.
Slightly more expensive compared to other products.
Final Verdict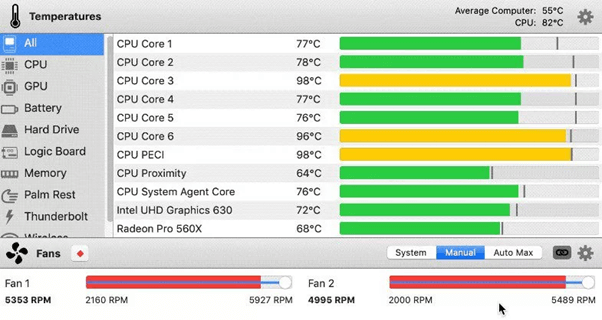 If your day-to-day Mac activities incline on the heavy side then using a fan and temperature-controlling tool is a must. TG Pro is an all-in-one temperature monitoring, fan controlling, and system diagnostics tool for your Mac. So, if you're looking for a secure macOS tool that extends your Mac's health and improves its overall performance, TG Pro is highly recommended.
Was this review helpful? Do you think TG Pro is worth a shot? Feel free to share your thoughts in the comments section!
FAQs:
Frequently Asked Question For TG Pro