Top 5 Best OLM Converters For Mac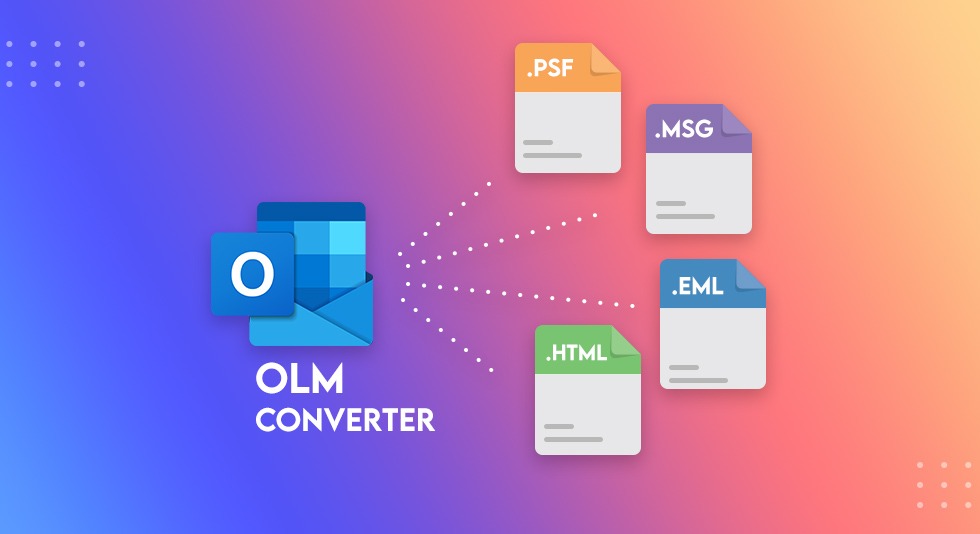 Are you using Outlook for Mac for quite some time now and have quite a number of emails, contacts, and events stacked up in the calendar? Do you face difficulties in switching your email because of fear of losing all the important emails, appointments, references, or more? Well, this blog is going to help you to understand the best OLM converter for Mac or figure out OLM to PST converter tools.
These OLM to PST converters are a savior as OLM files are known for repository file formats used by Outlook for Mac and can store local data like emails, images, etc. whereas PST file formats are used by MS Outlook to store this content. Hence, it is already clear that we need to have a smart tool that can convert OLM files to PST format. Considering it all, let us figure out the best OLM to PST converter for Mac.
Top 5 Mac OLM Converter For Mac
1. Stellar Converter For OLM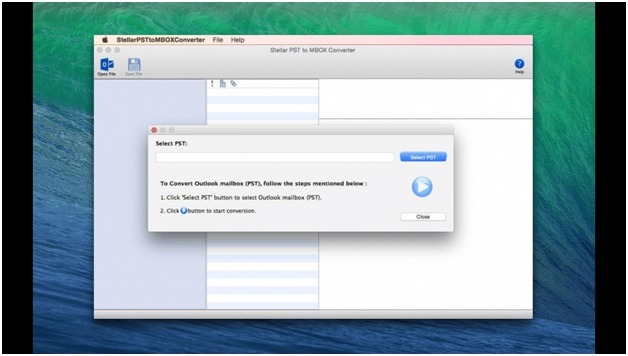 Free trial version: Available (30 days money-back guarantee)
Offering 100% precision for maintaining the mailbox integrity, it is capable of converting all the OLM mailbox items like emails, attachments, contacts, and much more into PST, MSG, and EML file formats. The best part is that it also supports all the versions of Mac Outlook and Windows Outlook extensively.
Apart from the conversion, it can easily list out all the OLM files with easy and free previewing options in a proper three-pane window. You can even view the list of converted OLM emails in the middle of the interface as the main content is displayed in the right pane. When you are saving the converted OLM to PST, you can choose to save in a completely new PST or the existing one. Later you can filter the scanned results before actually saving the converted mailbox.
Pros:
Exports OLM files to Office 365 PDF, HTML, and RTF
It can maintain the original hierarchy and mail settings.
Allows you to save the log report of the conversion process.
Cons:
It only supports the English language.
Download: Stellar Converter For OLM
2. SysTools OLM Converter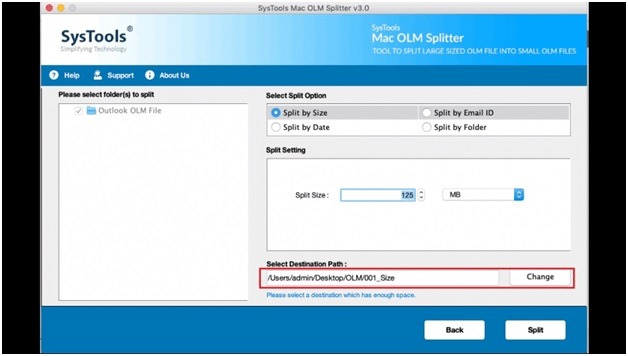 Free trial version: Available (30 days money-back guarantee)
SysTools OLM to PST converter is a great choice for the users who wish to export their email, contact, calendar, and task from Mac Outlook to Windows Outlook. You can even add the folder option here to convert Mac OLM files in batches. In fact, you have the option to save Mac Outlook emails in PDf format along with the attachments.
With all the above, you can choose to split PST files into smaller versions so that any corruption issues could be avoided. It is capable of exporting selected data from OLM with the date-based filter. Thankfully, this Mac OLM converter is compatible with all the latest versions of Mac OS X.
Pros:
It doesn't pose any file restriction during the conversion.
Allows different naming patterns to convert OLM files.
Cons:
It does not save the log report.
Download: SysTools OLM Converter
3. Advik OLM Converter For Mac
Free trial version: Available (30 days money-back guarantee)
This is the remarkable solution as an OLM to CSV converter for Mac which helps in exporting OLM emails to numerous popular file formats. Along with that, you can convert OLM contacts to VCF files, OLM calendars to ICS, and so on. The complete toolkit which comes with it extracts data from .olm file. And the best thing to note is that no Outlook installation is required for its functionality.
Offering multiple file saving options, easy compatibility with all the versions of Mac, maintained Mailbox folder and smart date filter options could be used for best user experience.
Pros:
Faster export of emails
It comes with a single panel interface which allows easy conversion.
Cons:
Not all versions of Windows are supported.
Download: Advik OLM Converter For Mac
4. Recoverytools Mac OLM Migrator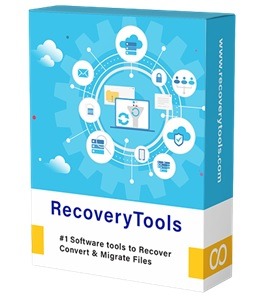 Free trial version: Available (30 days money-back guarantee)
How about having an OLM converter for Mac where you can select dual modes like selecting file or folder for conversion? We bet you would like to try this one of the best Mac olm converters for Mac. It offers separate options for conversion of OLM emails, contacts, and calendars while saving resultant files at the desired location only. Enjoy multiple file naming conventions along.
If you find corrupted OLM files, export them by using extracted mode and get extra added help in preserving the internal system folder hierarchy.
Pros:
It allows you to restore and save multiple OLM files in EML format.
Conversions of OLM files without any file size limit.
Cons:
The usage is quite complex and novices may not be able to navigate themselves.
Download: Recovery tools Mac OLM Migrator
5. Bitrecover Mac OLM Converter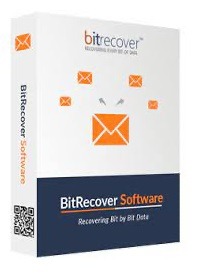 Free trial version: Available (30 days money-back guarantee)
Get your single or multiple .olm files converted using File or Folder mode and get Mac Outlook OLM files transferred along with email attachments using this OLM to PST converter for Mac. You can also enjoy more than 10 file naming options in formats like PST, MSG, EML, PDF, HTML, MHT, DOC, etc.
This Mac OLM converter even allows you to change the language of the folders during the conversion which gives it better user coverage. You can even choose specific folders for selective migration Outlook OLM files.
Pros:
There are no limits on file size for conversion.
Gives you a preview before the conversion takes place.
Cons:
Its trial version allows conversion of only 25 items.
Download: Bitrecover Mac OLM Converter
FAQs: Best OLM Converters For Mac
1. How do I open an OLM file on a Mac?
In Outlook 2016 and 2019 on Mac, go to the Tools tab and choose Import. In this section, choose Import, and here select the *.olm file.
2. How do I convert OLM to CSV on Mac?
With the help of a powerful and smart OLM converter for Mac like Stellar converter for OLM, you can easily get the desired output in the expected format.
Conclusion
We hope that you have already found one of the best Mac OLM converters for yourself and will pick the right one for you. If you ask us, we will certainly recommend Stellar converter for OLM because of its nature of use as well as comprehensive tools to inculcate all the necessary items within one software. Which one did you choose and why? Share your views with us below.