Winzip Mac Optimizer- A Comprehensive Review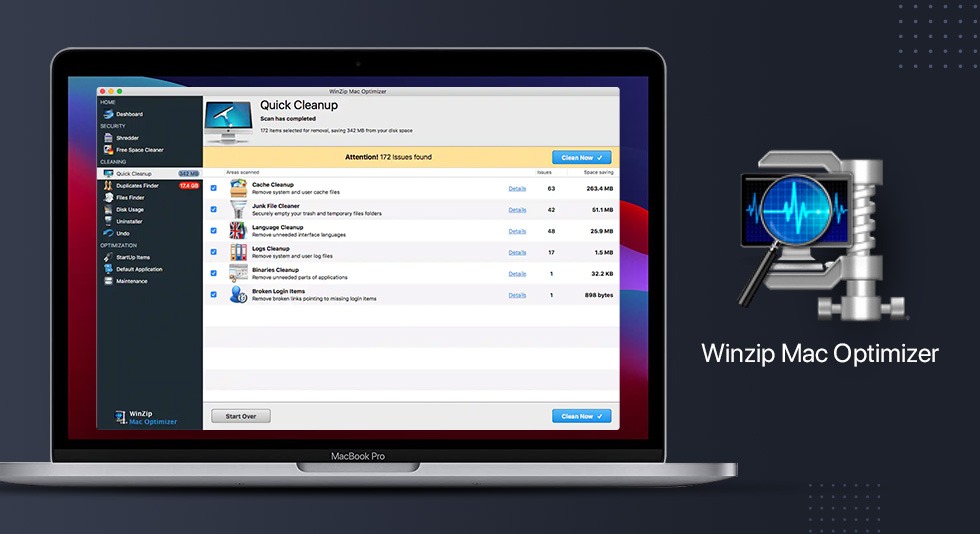 Summary:
Rating: 3.5*/5
Compatibility: macOS 10.6 or newer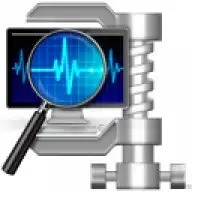 Having a tool in the budget that can optimize your system completely is an awesome thing. Winzip Mac Optimizer is one such tool that can shred private files and make space for you easily. With that, you can enjoy quick cleaning, removal of duplicates, uninstall unused applications, and control startup items according to your choice. It also makes sure that it runs in the background without hindering your regular workspace and bothering the system resources.
Pros:
Instant cleaning of Mac and saves time
Deletes your private information permanently with the shredder
Removes duplicate files as well as unwanted applications
Cons:
Malware detection is not available.
When a Mac keeps working for days, months, and years, it wears down within. Certainly, it requires deep healing and care which a good optimizer or best Mac cleaner can do. Winzip Mac Optimizer is one such tool which is packed with utilities for clearing out unnecessary items, junk files, cache, logs, and much more.
Let's learn all the features of this disk cleaner for Mac one by one through this blog, scroll through here!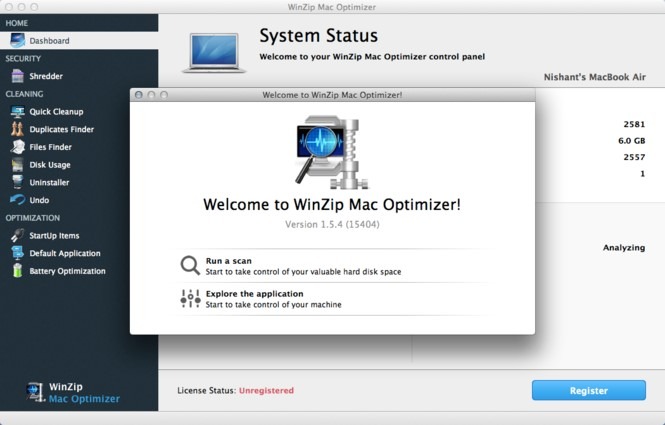 1. Shredder
Keeping your privacy in focus, Shredder is focused on shredding down all the personal details and documents from the system so that no third party can attack you. Shredder is also responsible for creating space in the system by freeing up extra space and saving your private information.
2. Cleaning Utilities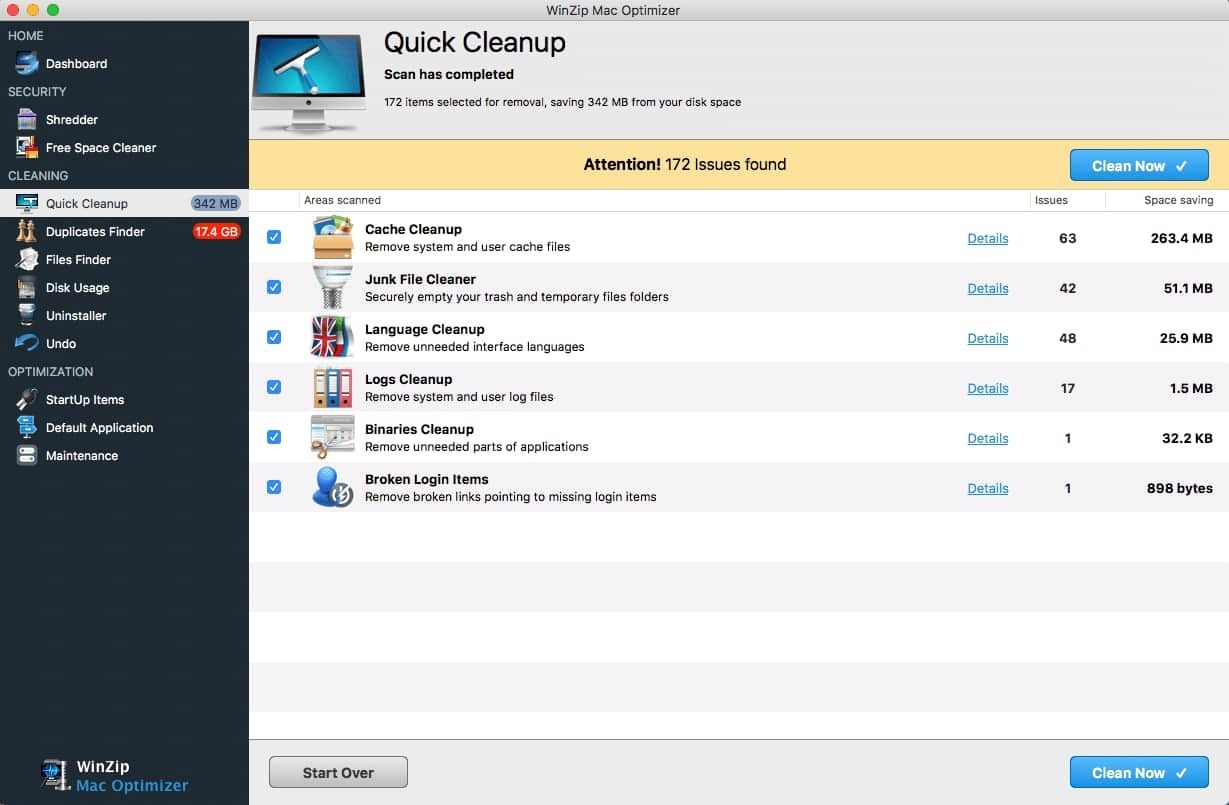 This whole section of Cleaning comprises numerous small utilities which in combination helps in cleaning the Mac and making space for your files.
Quick cleanup is meant to cut down the cache, logs, junk, and other files which are occupying the space in the system for no reason.
Duplicate finder, as the name suggests, is capable of finding duplicate files in any format available and deleting them instantly. It can find duplicate audio, video, documents, and other file types which are hidden in the corners of the system.
Disk usage is the section that defines properly which areas of the disk are occupying the space and if they shall be removed.
The files finder option helps in searching the files very quickly and offers multiple ways to locate them using this Mac storage cleaner.
The uninstaller available in this Mac cleaner tool is capable of removing those applications which you don't want in your system. Moreover, it also helps in finding out associated files with every application you wish to remove. It can even remove widgets, preferences, plugins, and other programs that shall be deleted.
The option of Undo is also much appreciated because it can undo all the changes that have been made recently.
 3. Optimization Utilities
The Mac optimization software contains some of the required utilities which help in maintaining the course of the computer properly.
Startup items in this Mac cleaning software allow you to control which programs you want to start as soon as your Mac starts. Since these programs consume your precious resources, it is required that you control the startup programs through this section.
The battery optimization makes sure that your battery is being consumed in the most optimum manner by managing battery usage profiles.
Apart from all the specified utilities, this tool has still got a lot for you. Willing to know what? Well, here you go.
Winzip Mac Optimizer offers a chance to set up automatic restore points to roll back your Mac to an older state.
The crash helper here allows you to discover why your Mac is crashing regularly and even offers you a solution for the same.
Free space cleaner completely wipes out all the deleted files history from your Mac.
The language cleanup module is meant to delete all the languages that you just don't need and still take up extra space in the system.
All the outdated files are deleted by this Mac storage cleaner under the Binary cleanup module.
With the help of the Default applications section, you can manage which applications can open your files.
 Price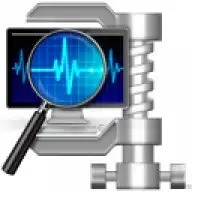 Now comes the section which most of the users want in the blog for a perfect comparison. Well, we understand the fact and here is the price and costing.
Firstly, you can download the Winzip Mac optimizer for free and try it out before actually purchasing it. However, the free version is limited and cannot clean up logs, uninstall files, clean junk, startup items, or other default applications. For a complete clean-up and smooth performance of the system, it is recommended to purchase the toolkit.
When it comes to price, it costs $39.95 with 30 days moneyback guarantee. Moreover, it's a one-time purchase and you don't need any kind of recharge every month or year later. When you purchase the complete kit, you are more likely to enjoy all the benefits of Winzip and have an optimized Mac.
Wrap Up
Although this tool can be called one of the best Mac cleaners and it is trying to pace up its working process, it is still lagging behind many of its competitors. However, the price and budget still allow you to try the tool, test it and enjoy it thoroughly. We hope that this review was helpful to you. You can share your experience, views, and outlook about this Mac cleaner with us in the comments below.