10 Best Free Scanning Software For Mac To Use In 2023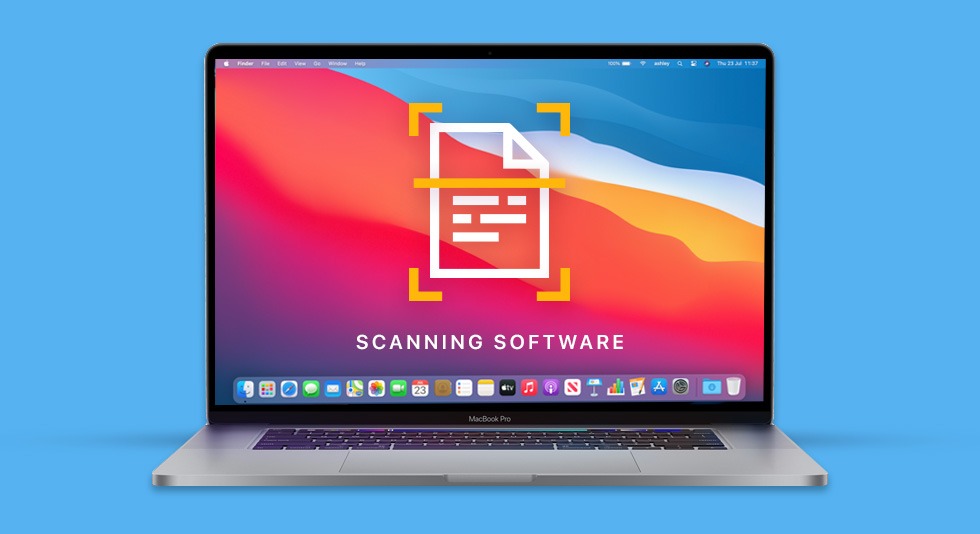 Gone are the times when we used to visit stationery shops to get the documents scanned as scanning software for Mac has eased this burden very smoothly. Such software enables scanning of documents as well as images in an electronic format and helps in securing your important documents without a need for paper. Moreover, there is also a promise of better storage and security.
Despite several scanning apps for Mac available out there, the best one makes sure that it caters to a huge range of users with various useful features. It is also made sure that such applications keep quality in control, make the document readable, and offer accuracy of file type. Although PDF is the universal file format for most of the Mac scan apps, we sometimes need different formats like Word or other office formats too. Luckily, it could be done through powerful scanning software!
With this blog, we will provide you some of the best scanning software for Mac that are just right for personal as well as professional use, accounting for features, costs, and user reviews.
 Best Scanning Software For Mac 2023
| Scanning Software | Best Known For | Price |
| --- | --- | --- |
| 1.  Adobe Acrobat DC | Extensive range of tools | Starts at $14.99 per month (7 days free trial) |
| 2.  Abby FineReader | Batch processing tools | Starts at $199.99 (7 days free trial) |
| 3.  PaperScan | Affordable solutions | Starts at $79 (Free edition single license available) |
| 4.  VueScan | Use of reverse engineering | Starts at $39.95 (Free trial with 30 days money-back guarantee) |
| 5.  SilverFast | Scanning in color modes | Starts at $30 (Free trial available) |
| 6.  ExactScan | High-speed document scanning | Starts at $69.99 |
| 7.  Readiris | Audio conversion | Starts at $33.56 |
| 8.  TWAIN SANE | Free scanner software for Mac | Free |
| 9.  PDF Scanner | Hassle-free scanning | $17.99 |
| 10. DocScanner | Sharing of documents | Free (in-app purchases) |
What are the Best Free Scanning Software For Mac in 2023?
1. Adobe Acrobat DC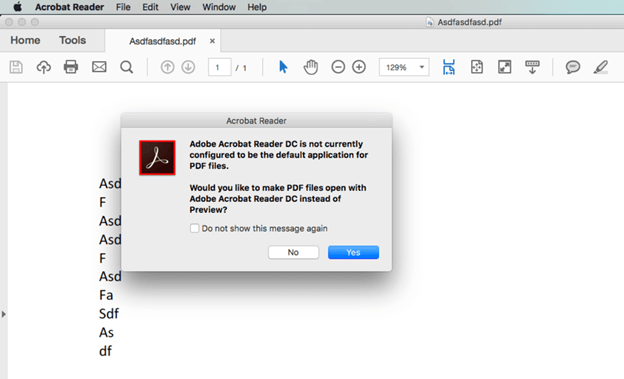 When you are dealing with Adobe, you can be sure of letting yourself go in safe hands to handle all the documents. DC, abbreviated for Document Cloud, keeps your documents in a safe and secure location. This software allows you to create PDF from any location, be it Mac, or just by opening the camera of your phone. All you have to do is open the software, click the section of Scanner, customize the settings and let it scan the document easily.
And if you don't understand the popularity of the Pin up online gambling club, then you haven't played on this site. After all, according to the majority of satisfied users, the virtual casino features guaranteed and fast payouts, good returns on games, interesting bonus offers with loyal wagering conditions. And if you have a question or a problem – the staff of round-the-clock technical support will promptly provide you with their assistance.
With this, other features like passwords, permissions, standardized templates, editing, annotation, and comparison of different versions of documents are just possible. Thanks to the integration of Dropbox, OneDrive, and Box which make conversion and storage of scanned documents so easy!
Pros:
Known as best PDF reader and scanner
User friendly and easy for daily operation
Cons:
Multiple files scanning and previewing may get stuck
Download: Adobe Acrobat DC
2. Abby FineReader
Abby FineReader is an amazing Mac scanner software that allows you to edit, review, protect, convert documents, and most importantly, scan to various file formats like PDF, Word, Excel spreadsheets, or HTML documents. Interestingly, this free PDF editor even allows you to annotate and comment on your scanned PDF by which you can collaborate multiple tasks in one place only.
FineReader also consists of Optional Character Recognition technology which makes sure that the documents are scanned or converted with accuracy. In case, you need to scan on a commercial scale for official purposes, get the batch processing done swiftly using the Hot Folder feature.
Pros:
It supports 192 languages to cater to a variety of users.
One time license fees only
Cons:
Full-text indexing is missing
Download: Abby FineReader
3. PaperScan
Another one in the list of best scanning software for Mac, PaperScan is a robust solution that offers features like organizing your documents when the scanning is complete. Even after you can have scanned, its free version allows you to edit with post-processing tools like rotation, border removal, punch hole removal, and color adjustments.
If you switch to Home edition, it comes without ads as well as provides other file formats to save the documents. Batch processing, blank page removal, annotations, and color additions are some other features, you can't afford to miss in this mac scan app.
Pros:
Offers support of 60 languages
Several tools available at competitive price
Cons:
Doesn't apply to cloud use.
Download: PaperScan
4. VueScan
One can always count it as the best scanning software for Mac as it can support more than 6000 scanners functioning over Windows, OS, and Linux. You can even view scanned documents in multiple formats once they are scanned out. Thankfully, the ease of scanning saves your time and cost, this is why it is trusted by many users all over the world.
Name a format and you will most probably find it here, including JPG, PDF, and TIFF. Why just documents, scan slides, and films too with VueScan.
Pros:
Works on a vast array of scanners
Batch scanning and multiple scanning options awaited
Cons:
Scanning multiple photos from a flatbed can be a little messy
Download: VueScan
5. SilverFast
Keeping its stand settled in the market for decades, SilverFast is based on unique algorithms to create digital image archives of analog images with a speedup of 75%. Interestingly, you can be free from any distortion and shabbiness with striking image quality using this Mac scan software. In case you are stuck with how to scan images, choose to watch the tutorial available with the package.
Consistently following the non-destructive concept of scanning, this software takes care of the quality and security of documents and images uptight.
Pros:
Reliable and easy to use Mac scanning software.
Smart color calibration
Cons:
Each scanner model shall have separate versions.
Download: SilverFast
6. ExactScan
ExactScan is working constantly towards making the office work paperless as you can scan, sort, and archive your documents neatly using it. It even supports scanning of more than 200 documents at a time and image processing. Supporting formats like PDF, TIFF, GIF, PCX, JPEG, BMP, PNG, and many more, all the documents are easily searchable.
Another notable feature is that this software lets you create an individual profile for all those who scan documents. While you scan, it also maintains a smooth color background that not only gives a pleasant view but also reduces the file size.
Pros:
Comfortable editing of the resulting filename.
Smart blank page detection to sort the PDF.
Cons:
It doesn't offer a free trial.
Download: ExactScan
7. Readiris
Another very powerful scanning software for Mac, it can accurately and rapidly transform your paper documents into PDF and image files. These scanned files are just ready to use right after. It has such a simple interface that recreation is done easily, without the assistance of anyone else. There is a large choice of output formats so that you can pick the one you need.
It is keeping its pace with other competitors equally with services like converting PDF, picture and text from images or scanned documents. You are allowed to annotate files and make comments, perfectly suitable for collaboration. Interestingly, documents and books can also be converted into MP3 and WAV files here.
Pros:
Supporting 138 languages, Readiris is a smart Mac scanner software.
Additional editing and conversion options.
Cons:
PDF compression in the lowest tier doesn't take place.
Download: Readiris
8. TWAIN SANE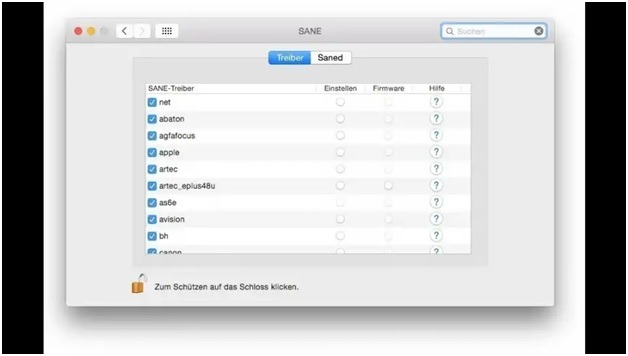 Not a standalone application, TWAIN SANE is actually designed to use within other applications. It's pretty easy to use, has an understanding of the functionality, and holds compatibility with other image-centric applications. One can align it with MS Word, Image Capture, and Graphic converter smoothly.
With that, you can even scan the documents using SANE backend libraries that have a huge variety of scanners along.
Pros:
Very easy to install and use
User-friendly interface for understanding
Cons:
Faces glitch with higher versions of Mac
Download: TWAIN SANE
9. PDF Scanner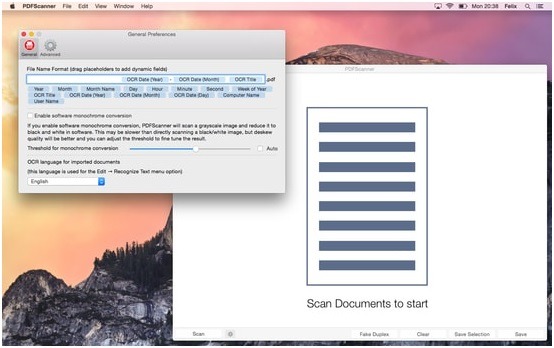 It has been designed with only one single task in mind i.e. scanning and archiving the files as easily and quickly as possible. Far away from the world of complexes, this Mac scan software can perform OCR and add recognized text directly to scanned images as an invisible layer. The document is also easily searchable and even displays quickly in the Spotlight search.
One can delete, edit and reorder pages as they like, straighten the skewed pages and finally save them into PDF format.
Pros:
Many languages are supported during OCR scanning.
File name patterns could be customized the way you like.
Cons:
As the name suggests, it only supports the PDF version.
Download: PDF Scanner
10. DocScanner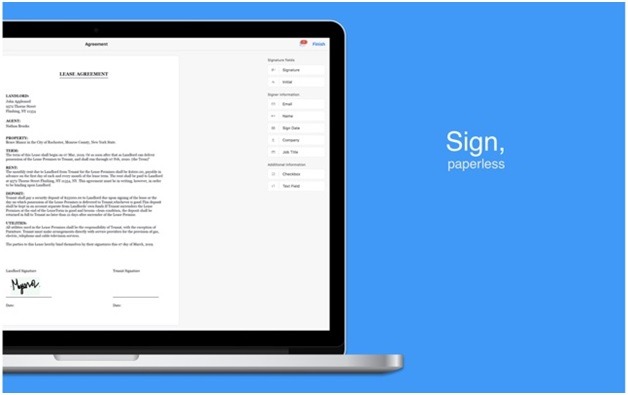 As the name suggests, get your documents, papers, cards, receipts, and what not scanned by DocScanner smoothly. You can get your document images from your gallery which could later be edited with filter, annotation, and even e-signature. The OCR technology is capable of converting documents to separate texts.
Once editing and scanning are done, you can upload and share them to Google Drive, Dropbox, WorkDrive, and many more locations.
Pros:
Perfect for commercial purposes where several documents need to be scanned
Easy to use for anyone
Cons:
Quality may go down with a number of scanning
Download: DocScanner
Conclusion
We hope that the above list of scanning software for Mac has made you clear about which app should be used and best suitable to you. Although we also wish to know your selection, so drop your option with us in the comment section below.
FAQs: Best Scanning Software For Mac