Top 10 PDF Creator For macOS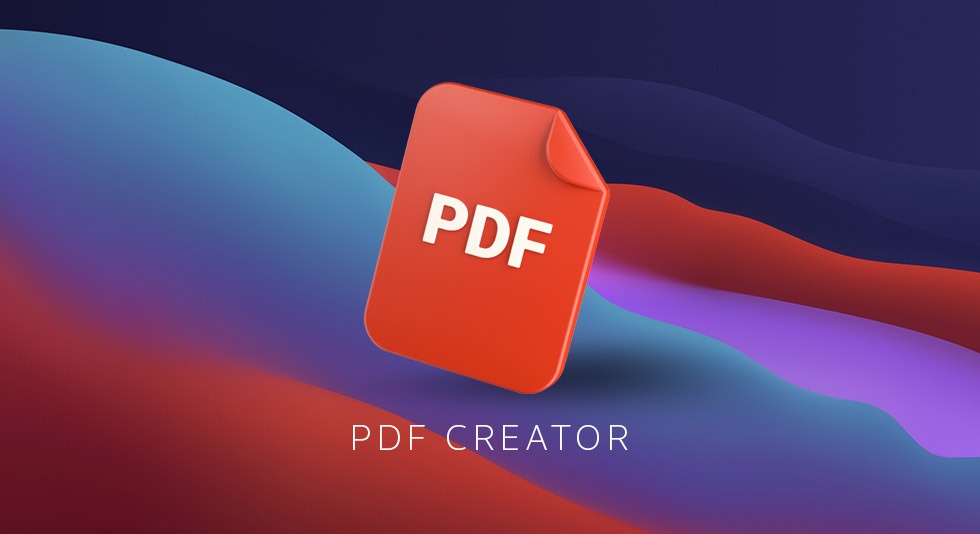 PDF files are so handy for everyone that one can easily transfer them through emails, online messaging apps, or handover to your boss who is just willing to show the presentation to upcoming clients. So many circulars, announcements by officials, and basic information is transferred through PDF files only. This means that a user surely needs to know how he or she uses a PDF creator on Mac so that the work smoothes out and delivery becomes awesome.
We have curated a list of the best PDF makers for Mac which are not limited to the creation of a PDF file but also allows editing of those PDF files before you send them. Moreover, these PDF creators for Mac are also workable if these PDFs are sent back to you for another inserting, extracting, or making text edits. Isn't it cool? We bet! So scroll down below and explore those tools which will make PDF creation and editing easier for you.
10 Best PDF Creator For Mac
Here is the list of some of the best PDF creators for macOS X.
1. PDFelement
Best Known for: Budget usage | Free Trial: Yes | Price: $9.99 per month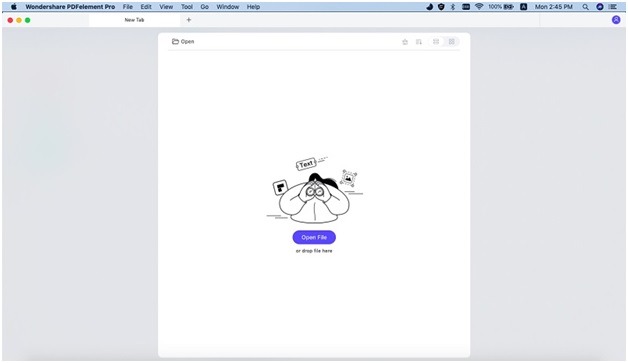 PDFelement Pro is a powerful yet simple software which not only helps in creating a new PDF on your Mac but also helps in managing PDF-related functionalities. You can create PDFs from web pages, Textfiles or HTML and edit them nicely by annotating, converting, merging, cropping, rotating, or adding texts to it.
Now before you send out your PDF to someone else, you can add a watermark to it and add a password for extra protection. So try this best PDF creator for Mac today and run through its features now.
Pros:
Pricing is good for budget users.
Correct and easy separation of text and images.
The interface is very neat and easy to use.
Cons:
Batch processing may be a little slow.
2. iPubsoft PDF Creator
Best Known for: Ease of use for beginners | Free Trial: Yes | Price: $49.95 per month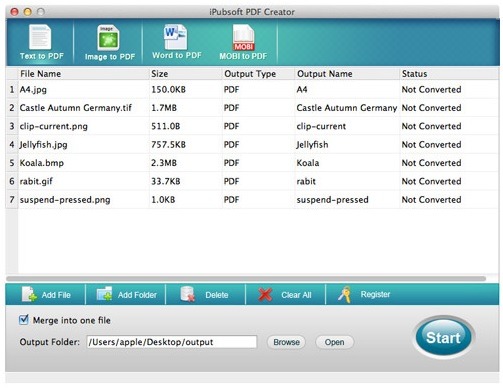 This PDF creator for Mac is known for creating high-quality and professional-looking PDF files. It is so easy to use and run that even a new user can run their hands on it within a short period. Not just original, it is also easy to create PDF from Text, Word doc, and image files that include JPG, PNG, ICO, PCX, etc.
Moreover, batch processing is also very easy with the PDF creator for Mac. Thanks to multi-language support of English, French, Italian, German, Chinese, and more, it becomes a reason for a huge user base around the world.
Pros:
Reserves all the original text font, images, and format after the creation of PDF.
Combines multiple files into one PDF  document smoothly.
It is compatible with older versions of Mac.
Cons:
The interface looks a little outdated.
3. Scribus
Best Known for: Free and open source | Price: Free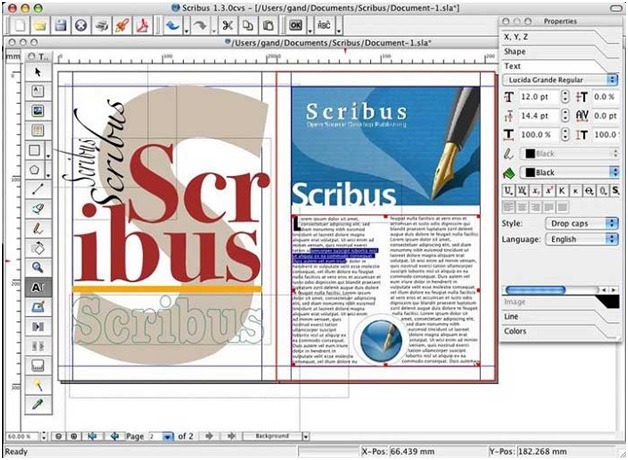 A free PDF creator for Mac, Scribus comes with 'press-ready output. The modern and user-friendly interface is all that you need to create a new PDF and make multiple edits to the created version. It already comes with ready-to-use templates using which one can create PDF and customize it the way they want them to be.
Colors matter so much and this aspect with about 200 color palettes is taken care of by Scribus for expansive choice.
Pros:
Open source and free of cost.
Supports several file formats.
Numerous templates are available within the tool for smart customization.
Cons:
The imported images within PDF may create some issues.
4. PDFsam
Best Known for: Free with choice of upgraded versions | Price: Free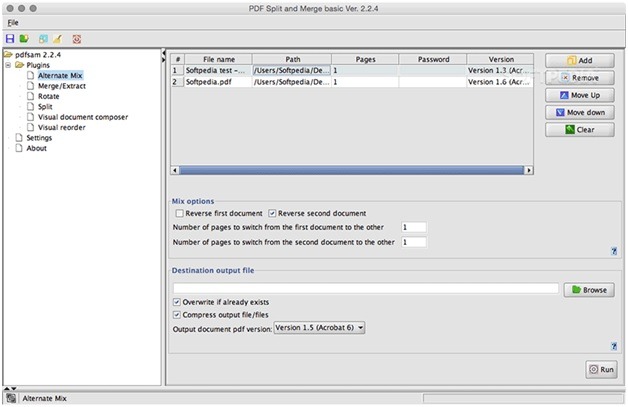 This powerful PDF creator for Mac comes with major modules, including Split, Merge, Extract, and Rotate. Although we have mentioned here about PDFsam which is a basic tool, you can always upgrade it to PDFsam Visual and PDFsam Enhanced. A new and basic user can enjoy PDFsam for complete customization.
The user interface is already loaded with several toolsets which can provide output the way you desire.
Pros:
It can extract the exact page file you require from a particular PDF.
Offers multiple options to customize PDF files.
Drag and drop option available.
Cons:
Pop-up ads may bother you in between.
Also Read:- 10 Best PDF Editor For Mac In
5. PDFexpert
Best Known for: Straightforward and bold interface | Free Trial: Yes | Price: $79.99 per month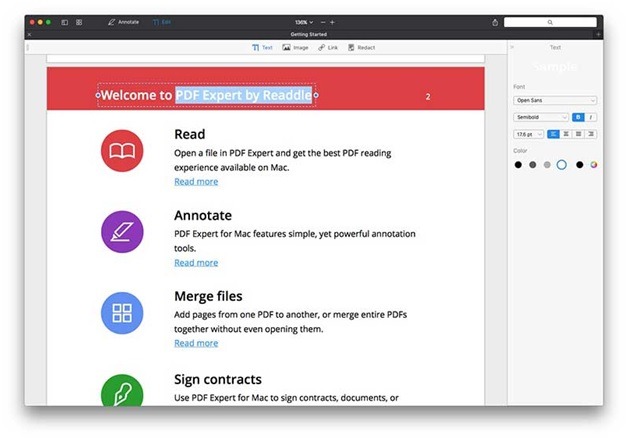 One another wonderful PDF creator for Mac is here. This tool allows a user to extract printouts from graphics file types so that you can save them as PDF files. Consisting of an organized and neat interface, this tool offers an advanced reading experience which is much better than reading a book, as claimed. Change the mode of the PDF created or being read according to your preference.
Add annotations, signs, images, links, text, page numbering, and much more to the document with this best PDF creation tool for Mac.
Pros:
Very straightforward and clean interface to work upon.
Simple to use when compared to other PDF creators.
Cons:
Complex PDF functions may not be taken very easily here.
6. ExpertPDF
Best Known for: Complete package for small business users | Free Trial: Yes | Price: $59.95 per month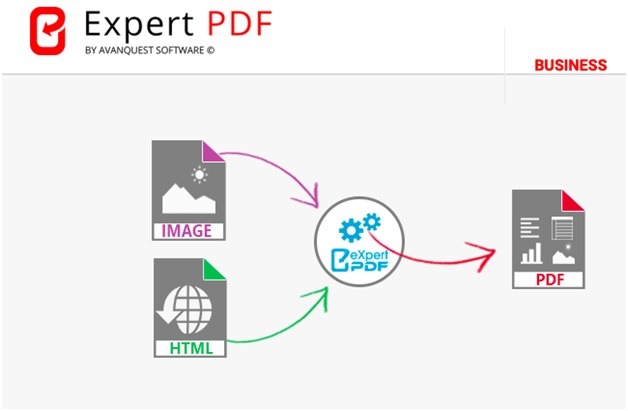 With several features like creating a new document to scanning a document into an editable PDF, ExpertPDF is a complete package one requires to work on PDF files. Edit these files with proper adjustment of type, size, and style of font. With that, delete or insert new images, crop them or rotate them as per your requirement.
You can even insert backgrounds, watermarks, header, and footer in a customized manner. Sign your document and assign a password for security purposes.
Pros:
Offers you a chance to create a blank PDF in addition to your customizable features.
Password protection is available.
Complete package for small business users.
7. Soda PDF
Best Known for: Smart customer support | Free Trial: Yes | Price: $36 per month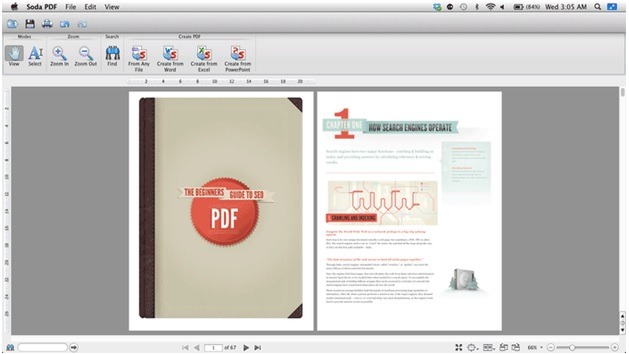 Along with a new PDF document, equip yourself with tools that can convert PDFs, edit text and images, annotate, create forms and make required changes. The speed at which documents are prepared is just faster than ever. It is known as a cost-effective method when it comes to providing security features to a PDF file.
Whether you want to merge a document with another, compress it, split or convert it into another form, SodaPDF is just right for you.
Pros:
The addition of a 256 bit AES password protects the PDF properly.
Ease of use and trial before purchase is a big advantage.
Cons:
The complaint of frozen tools on Mac is common.
8. PDF Creator Expert
Best Known for: Conversion of XPS to PDF | Free Trial: No | Price: $3.99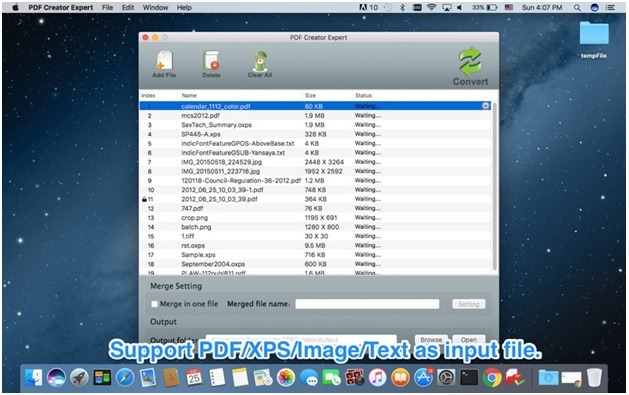 A faster and affordable utility is PDF Creator Expert which allows one to create professional-quality PDF documents. A PDF could be created from PDF, XPS, plain text, image format which also includes JPG, BMP, PNG, GIF, etc. You can easily modify meta descriptions using this powerful PDF creator for Mac.
It allows easy merging of multiple documents into one PDF document so that data can be compressed into one section. The PDFs can be encrypted with a strong password so that none of your private information is leaked to anyone.
Pros:
Can convert XPS to PDF.
Allows easy managing and changing of page sequence.
Encryption of files available.
Cons:
Changing PDF colors is not possible.
9. iStonsoft PDF Creator
Best Known for: Fast file conversions | Free Trial: Yes | Price: $49.95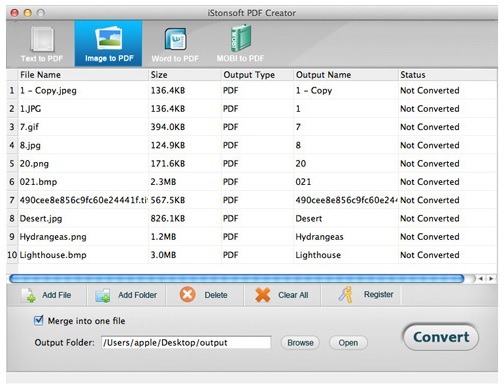 This is called one of the best PDF creators for Mac as it provides professionally-looking PDFs to you within a few minutes. It can convert files for you at stunning speeds and the good part is that it is very easy to use. Whether you wish to create PDFs from text files, other files, or images, this tool stands by you every step of the way.
It has been designed to improve work efficiency so that you can experience high performance in PDF creation on Mac.
Pros:
Fast file conversions.
Batch as well as partial conversion allowed.
Supports smart work efficiency.
Cons:
Systems that are older than macOS X are not supported.
Download: ​​iStonsoft PDF Creator
10. Skim
Best Known for: PDF reader and note-taker | Price: Free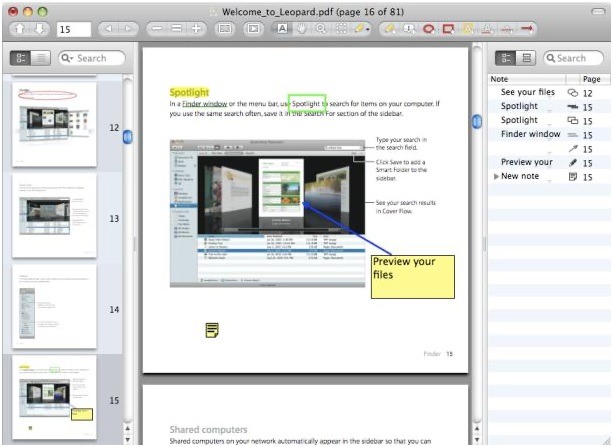 This PDF reader and note-taker on OS X is designed for reading and annotating scientific papers in PDF. It is capable of merging all the changes that you make in PDF and gives you a chance to annotate newly created PDFs easily. The documents are already created in such a way that it catches the attention very quickly.
Get more than five different colors to make the PDF appealing as well as obstruct any kind of viewing with smart algorithms.
Pros:
Smart merging as well as cropping tools.
Allows snapshots of reference files.
Highly customizable for the user.
Cons:
Different color highlighting is not available.
Must Read:- Best PDF to Word Converter For Mac in (Free and Paid)
Wrap-Up
We hope that you have found one of the best PDF creators for Mac already and you are ready to download the right one for you already. We would like to know which one did you find the best PDF maker for Mac for you and why? Share your views with us in the comments below.