Best Text Editor For Mac (2023)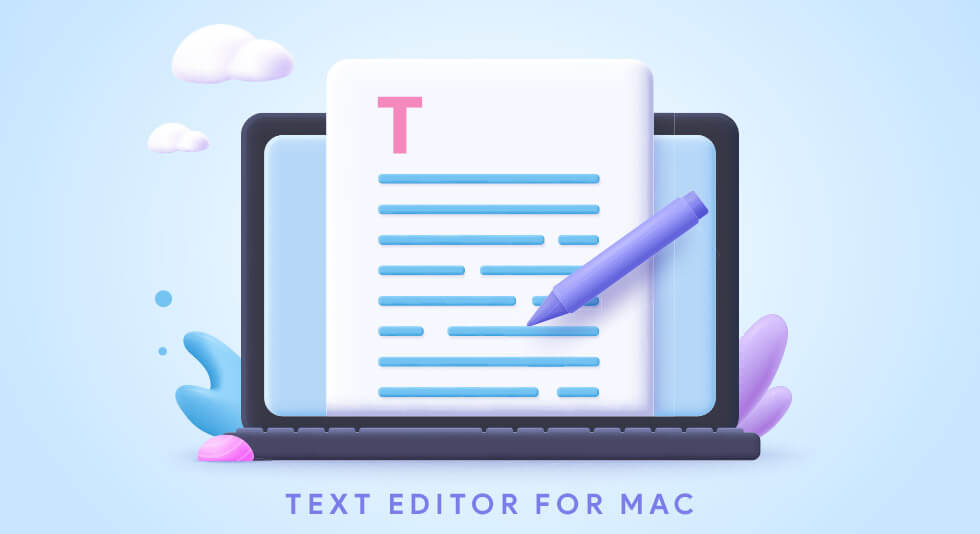 In this fast-paced digital age, where words are the fuel of communication, having a powerful text editor at your fingertips is essential. Whether you're a professional writer, a code-savvy programmer, or simply someone who loves tinkering with words, finding the right tool can make all the difference in your creative process. Don't you agree?
Well, your search ends here! It's time to dive into the dynamic world of text editing as we unveil the ultimate list of the best text editors for Mac to use in 2023. From sleek and minimalistic UIs to feature-packed powerhouses, our curated blog includes a diverse range of text editors tailored to meet the unique needs of different users.
So, without further ado, let's proceed and pick the perfect text editor for Mac after reviewing this list.
Best Text Editors For Mac To Use in 2023
After extensive research and review, we've compiled a list of the top text editors that will elevate your editing game in 2023.
1. Sublime Text 3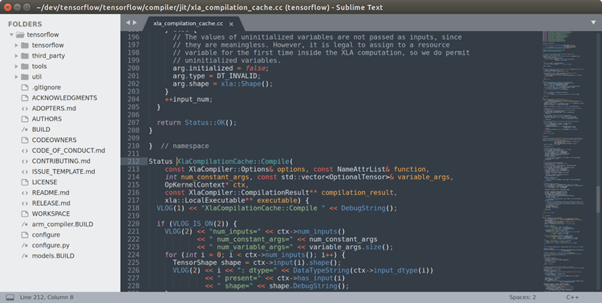 Sublime Text 3 is a highly popular text editor loved by programmers, web developers, and writers worldwide. What sets it apart is its remarkable speed, user-friendly interface, and an array of customization options that make it a versatile tool for enhancing your workflow. With Sublime Text 3, you'll experience a seamless and intuitive editing experience. It's designed to be fast and efficient, allowing you to focus on your work without any distractions.
One of the reasons why Sublime Text 3 has gained a loyal following is its incredible flexibility.
It allows you to personalize your editor to match your preferences and coding style. From customizing color schemes and layouts to installing plugins for added functionality, Sublime Text 3 empowers you to create an editing environment that suits you best.
Pros:
Fast and efficient performance.
Feature-rich text editor.
User-friendly and minimalist interface.
Supports custom keyboard shortcuts.
Cons:
Limited built-in features compared to some other text editors.
Only supports a single document view at a time.
Price: Free trial, $80
2. Atom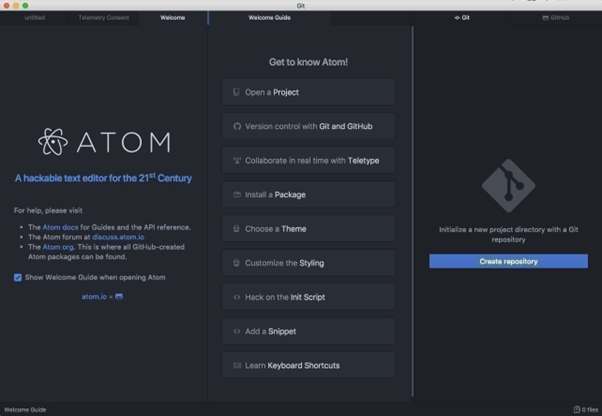 Atom is a fantastic text editor for Mac that combines power and simplicity, providing a delightful editing experience that you can customize to suit your preferences. With a wide range of themes, packages, and plugins, you can create your personalized editing environment. Atom also prioritizes collaboration, making it easy to work with others and integrate with tools like Git and GitHub.
What sets Atom apart is its vast and passionate community. Developers from around the world contribute to its continuous improvement, ensuring a steady stream of updates, bug fixes, and exciting new features.
Pros:
Open-source and actively developed.
Highly customizable with a wide range of themes, packages, and plugins.
Strong community support and abundant resources.
Cons:
Resource-intensive.
Initial setup and configuration may require more time compared to some other text editors.
Occasional stability issues and bugs due to frequent updates.
Price: Free
Also read: Flash Player Alternatives for Mac in 2023
3. UltraEdit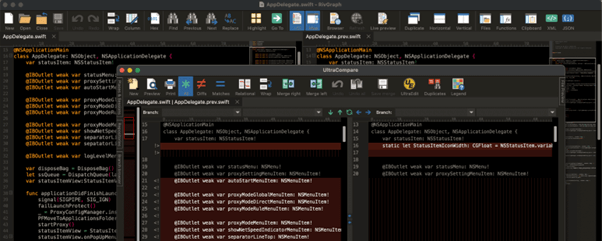 UltraEdit is a versatile and feature-rich text editor that has been a favorite among programmers, web developers, and power users for several decades. Packed with a wide array of tools and functionalities, UltraEdit offers a comprehensive editing experience tailored to meet the needs of professionals in various fields.
One of the standout features of UltraEdit is its robust editing capabilities. It supports syntax highlighting for a vast number of programming languages, making code readability a breeze. Its powerful search and replace functionality, combined with advanced editing features like column/block mode editing and macros, make handling large files and complex tasks more efficient.
Pros:
Extensive feature set with powerful editing capabilities.
Wide range of programming language support and syntax highlighting.
Advanced search and replace functionality for efficient file handling.
Highly customizable interface for personalized user experience.
Cons:
The interface may feel cluttered to some users.
Some advanced features may not be necessary for casual users or basic text editing needs.
A bit overpriced.
Price: Free Trial, $99.95
4. Vim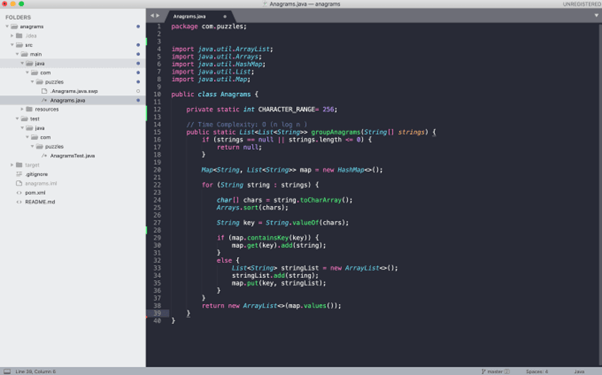 Originally developed as an enhanced version of the classic Vi editor, Vim has evolved to become a favorite among programmers, system administrators, and anyone who values speed and precision in their editing workflow.
One of the notable strengths of Vim is its unique modal editing system. Instead of relying solely on traditional keyboard commands, Vim introduces different modes that allow for efficient text manipulation. This modal approach, combined with an extensive repertoire of keyboard shortcuts, enables experienced users to navigate, edit, and execute commands with lightning speed. The process gets extremely effortless once users become accustomed to the working style of Vim.
Pros:
Highly-configurable text editor.
Extensive plugin system.
Lightweight and resource-efficient.
Integrates with many other tools.
Supports multiple programming languages and file formats.
Cons:
The steep learning curve for beginners and those unfamiliar with modal editing.
Requires time and effort to customize and optimize for personal workflow.
Price: Free.
Also read: Best Fan Control Apps for Mac in 2023
5. BBEdit 14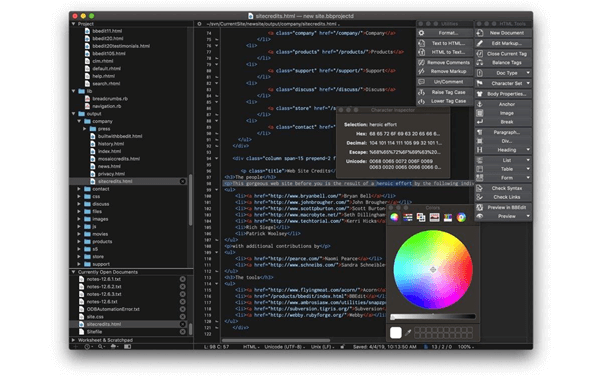 BBEdit 14 is a customizable text editor exclusively designed for Mac users. The user-friendly interface and extensive feature set make it a seamless and efficient editing tool. Tailor the editor's layout and preferences to your liking, thanks to BBEdit 14's highly customizable workspace. It offers advanced features such as code folding, robust search and replace capabilities, and multi-file search, ensuring efficient editing and streamlined project management.
Whether you're a developer, web designer, or writer, BBEdit 14 caters to your specific needs with its comprehensive set of features and intuitive interface.
Pros:
Supports built-in tools and languages.
Easy to use.
Comprehensive feature set.
Cons:
Limited availability only for macOS, limiting its use for users on other platforms.
The interface might appear a bit outdated.
Price: $49.99
6. Visual Studio Code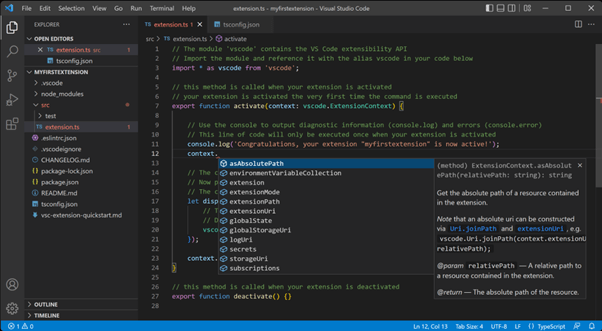 Visual Studio Code, also known as VS Code, is like having a coding wizard by your side. It's an incredibly popular and versatile code editor that combines simplicity with powerful features, making it a favorite among developers of all levels.
Imagine a tool that feels like a breeze to use, with a clean and intuitive interface that doesn't overwhelm you. VS Code understands the importance of a clutter-free workspace, allowing you to focus on what truly matters: writing amazing code. It's designed to be approachable and easy to navigate, giving you instant access to essential tools and commands without drowning you in complexity.
Pros:
Free to use, open-source.
Multi-platform support, available for Windows, macOS, and Linux.
Intuitive and user-friendly interface.
Active community and regular updates for continuous improvement.
Cons:
Lack of some advanced features found in more specialized IDEs.
Initial setup and configuration may require additional time for newcomers.
Price: Free.
7. TextMate 2.0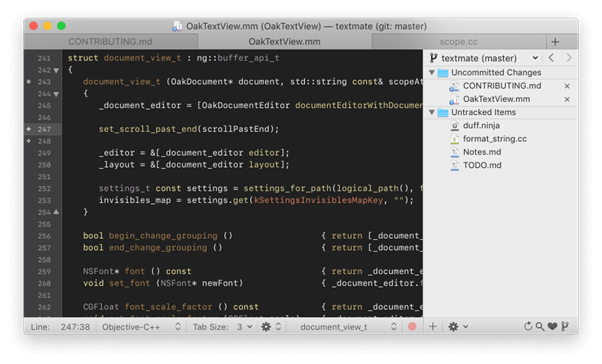 TextMate 2.0 is a stylish and user-friendly text editor for Mac that provides a delightful and efficient editing experience, with features designed to streamline your coding workflow. With TextMate 2.0, your code becomes a vibrant canvas as it supports syntax highlighting for a variety of programming languages. This makes it easier to read and comprehend your code, enhancing your productivity and understanding.
Writing code becomes a breeze with TextMate 2.0's auto-indentation and code snippets. These handy features save you time and effort, allowing you to focus on the creative aspects of your coding projects.
Pros:
Supports syntax highlighting for a wide range of programming languages.
Easy to use, lightweight.
Works with Xcode.
Cons:
Less frequent updates and development compared to some other text editors.
Limited availability only for Mac users.
Price: Free Trial, $56.25
8. CodeRunner 4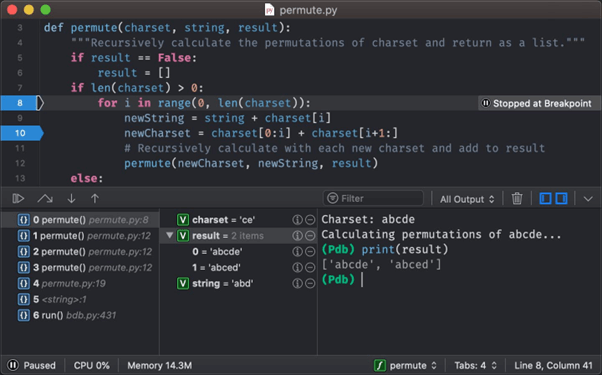 CodeRunner 4 takes your coding productivity to the next level with its powerful features. It provides instant feedback with code execution, allowing you to test and debug your code directly within the editor. The intelligent code completion feature suggests relevant code snippets as you type, saving you time and reducing errors.
The seamless integration of external tools and compilers further enhances your coding experience. CodeRunner 4 allows you to leverage external libraries and frameworks, providing a comprehensive development environment for complex projects. Its clean and uncluttered interface ensures your focus remains on your code, helping you stay in the flow and maximize your productivity.
Pros:
Provides instant feedback with code execution.
Intelligent code completion enhances productivity.
Seamless integration of external tools and compilers.
Clean and uncluttered interface for a focused coding experience.
Cons:
Less extensive plugin ecosystem compared to more specialized editors.
May require additional configuration for specific language environments.
Price: Free Trial, $19.99
Unlocking Mac's Text Editing Potential: Top Picks for 2023
When it comes to choosing the best text editor for your Mac in 2023, it all comes down to what you're looking for in your editing experience. Whether you prioritize sleek interfaces, customization options, speed, advanced features, or a user-friendly experience, there are various text editors available that cater to different needs. Our personal favorite is Sublime Text, as it boasts a distraction-free interface, multi-caret editing, and a powerful command palette.
Remember, the best text editor for you is the one that aligns with your specific needs and makes your coding journey a breeze. So take your time, explore these options, and find the perfect fit for your Mac in 2023.
Do let us know your personal experience with any of these Mac text editors in the comments section below!
Consider mentioning at least 1-2 features if you're talking about the functionalities in a statement.