Best WiFi Analyzer Apps For Mac in 2023 [Free/Paid]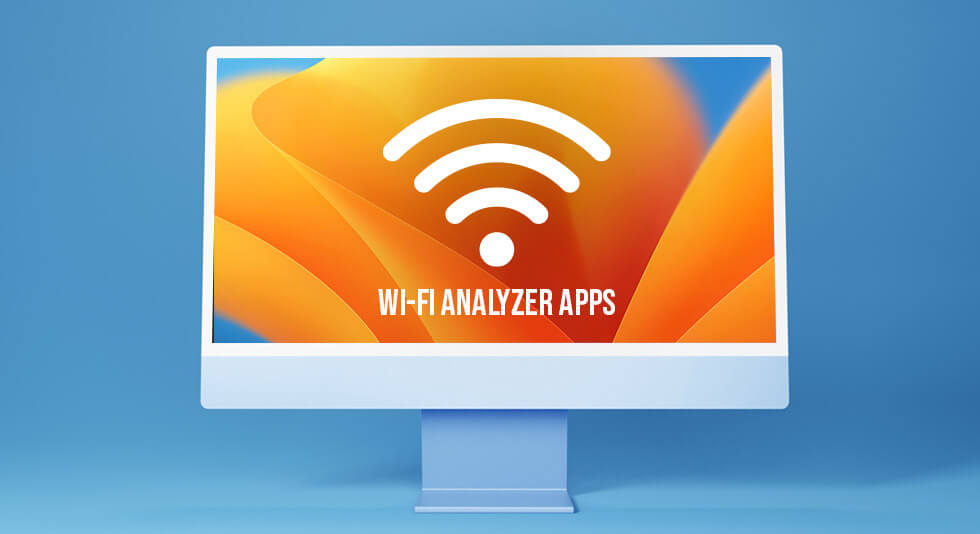 So, how important is WiFi in your day-to-day lives? Well, this question is no more debatable. WiFi has gradually become a prime necessity for getting things done as it brings everything to our fingertips.
Technological advancements have made WiFi more and more accessible to us. But doesn't it get super annoying when your WiFi fails to work or offers poor connectivity? Yes, we face this disappointment every now and then. And here comes your savior. Have you ever heard of the term WiFi analyzer tool? If you are constantly annoyed with slow signal strength or network conflicts, a WiFi analyzer app can help you through.
What is a WiFi Analyzer App?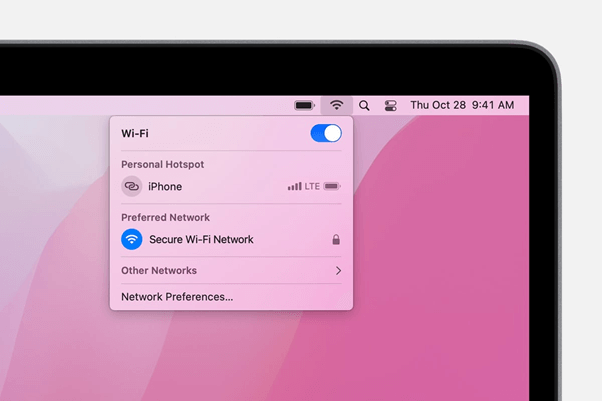 The WiFi signal strength often gets obstructed due to external or climatic conditions. A WiFi Analyzer is a useful piece of software that thoroughly accesses the strength of the signal between the access point and your device. You can use a WiFi analyzer app to identify dead spots at your home or workplace to avail better network bandwidth. The role of a WiFi analyzer tool is to identify and optimize the WiFi signal strength so that you browse the Internet without any interruptions.
A WiFi analyzer app generates a detailed visual layout of the nearby access points and surrounding channels. It discovers the sources of interference and solves configuration issues. So, you can review this data to find the best location to place your WiFi router.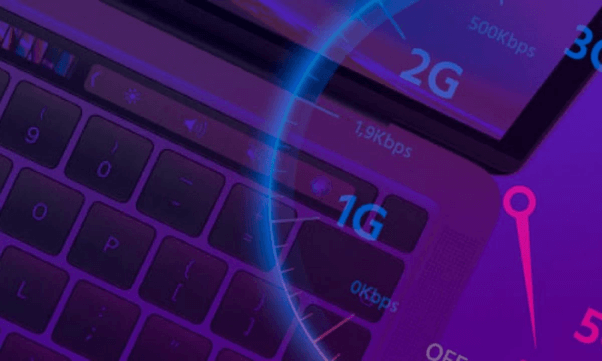 In this post, we have listed the best WiFi analyzer apps for Mac that will help you identify nearby hotspots, coldspots, signal interruptions, and more.
Let's get started and get the best of your WiFi with these useful macOS WiFi analyzer tools.
Also read: How To Fix Wi-Fi Issues On macOS Ventura
Best WiFi Analyzer for Mac in 2023 (Free and Paid)
1. WiFi Explorer ($19.99)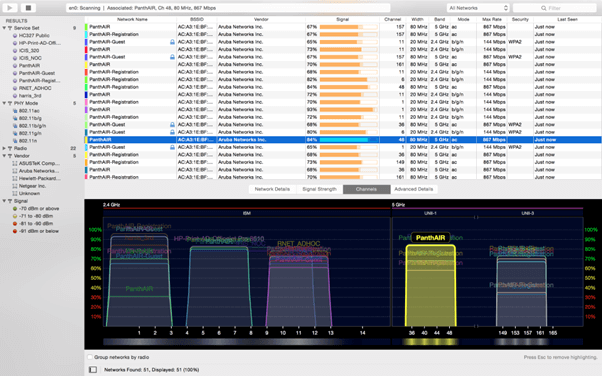 WiFi Explorer is a powerful WiFi scanner and analyzer app for macOS that quickly identifies signal interruptions, signal overlapping, channel conflicts, and so on. It helps you gather detailed insight into your surrounding WiFi channels to instantly resolve connectivity and performance issues.
Key Features:
Easy to use, simple, and minimalistic interface.
Ideal for homes, offices, and enterprises.
Offers a graphical representation of WiFi coverage.
Supports both 2.4 GHz and 5 GHz frequency bands.
Quick filtering of WiFi channels.
Full-screen mode and split view mode are supported on the app.
2. NetSpot Home ($49.99)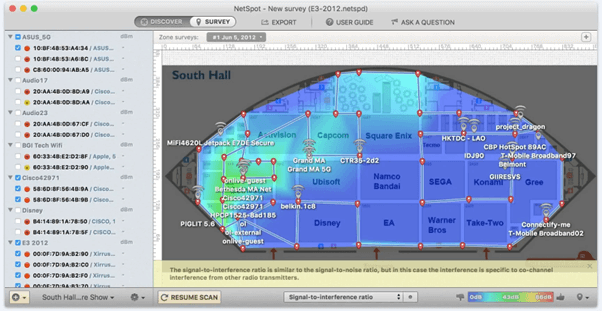 NetSpot Home is a professional WiFi analyzer and network survey tool that helps you gather realistic WiFi coverage of your surroundings in the form of heat map visualizations. This app comes with a unique "Discovery Mode" feature that thoroughly traces all the networks within a range.
Key Features:
Supports all major WiFi standards including the 2.4 GHz and 5 GHz frequency bands.
Allows you to easily manage access points by allotting custom aliases.
Helps you find an optimal position for your access points.
Advanced reporting capabilities.
3. Wireless Diagnostic Tool (Free)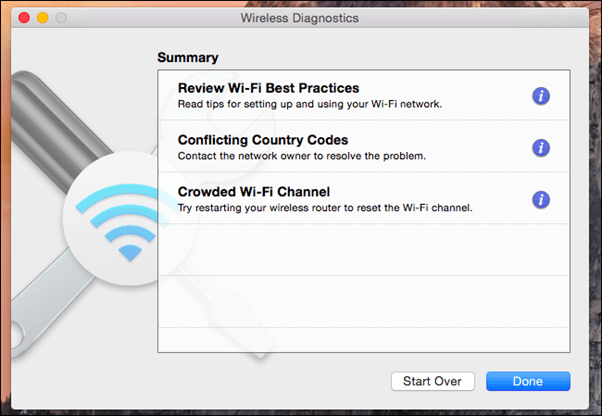 Unable to connect to your WiFi router? Having trouble loading websites or using apps on macOS? Well, you can use the Wireless Diagnostic tool to analyze the network connection and detect underlying issues to improve signal strength. The Wireless Diagnostic tool is a built-in utility on macOS that helps you troubleshoot WiFi issues. It is a basic WiFi analyzer tool that doesn't offer any visual interpretations but you can use it for free and that's an added perk.
Key Features:
Built-in WiFi analyzer utility on macOS.
Supported on all versions of macOS including Ventura.
Simple and easy to use.
To use the WiFi Diagnostic tool on Mac, press and hold the option key, and click on the WiFi icon placed on the top menu bar. Select "Open wireless diagnostics". Follow the on-screen instructions to analyze your network connection and troubleshoot connectivity issues.
4. WiFi Scanner ($94.99)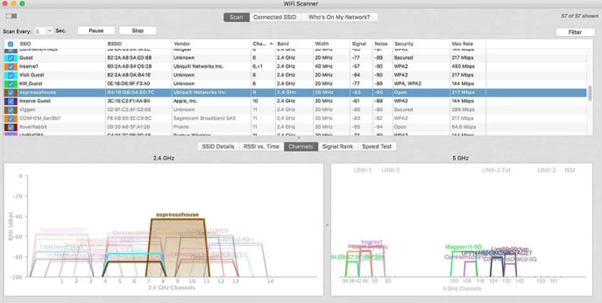 Looking for an advanced WiFi analyzer for Mac? WiFi scanner app can be an ideal pick as it helps you gain all the technical network information right at your fingertips. It is a handy network analyzer tool that helps you perform speed tests, and monitor signal strengths, noise levels, channel conflicts, and more.
Key Features:
Displays network discovery results at a lightning-fast speed.
Offers WiFi coverage detail in an interactive graph and table format for easy assessment.
Generates summary reports in HTML format.
5. KisMac (Free)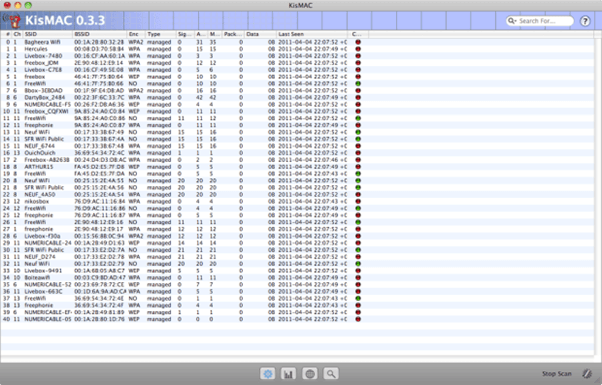 KisMac is a free, open-source WiFi analyzer for Mac that helps you connect all the essential info about the nearby WiFi channels. It easily lays out every little detail about the WiFi network so that you can troubleshoot underlying issues within no time.
Key Features:
Supports Apple AirPort Extreme and other USB devices.
Allow you to see who's logged on to your WiFi network.
Discover WiFi networks around you.
Supports mapping and GPS.
Also read: 10 Best Mac VPN in 2023 | FREE VPN For Mac
Conclusion
Here are the 5 best WiFi analyzers for Mac that you use to discover nearby WiFi channels, hotspots, coldspots, and signal interruptions. With the help of a WiFi analyzer app, you can gain in-depth knowledge about surrounding WiFi access points to enjoy a seamless browsing experience.
Which WiFi analyzer app do you use on your Mac? Feel free to drop your suggestions in the comments box.