Wondershare Filmora Video Editor For Mac: Complete Review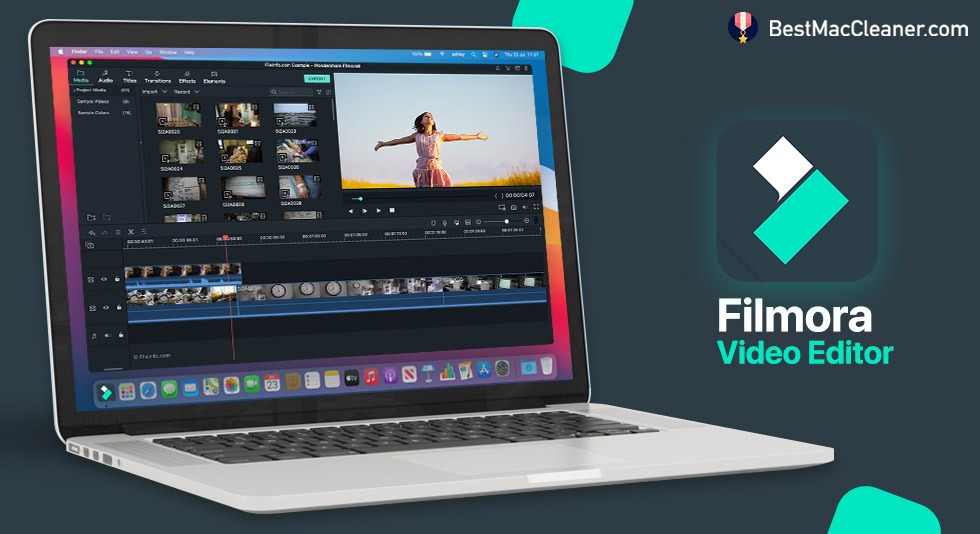 The world is consuming video content at a huge scale today. This is why those who wish to deliver their thoughts, experiences, knowledge and talent to viewers have switched to online video platforms like YouTube and Vimeo. However, one needs to have one of the best video editing software before they could present their videos on different websites.
The competition is huge! When we see others making unique videos and post them online, a doubt comes in our mind, "Will I ever be able to make such amazing videos?" or "Which is the best video editing software that I can learn quickly?"
The doubts are valid but the answer to all of these questions is simple. Filmora for Mac! The reason for saying so is that Filmora is loaded with very handy tools with which any newbie could be gelled with in no time.
Wondershare Fimora Video Editor For Mac
Rating: 4.5/5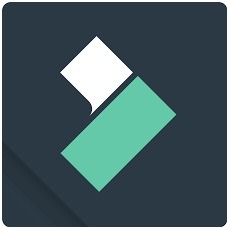 Download Filmora Video Editor for Mac
Wondershare Filmora for Mac is one of the easiest software to edit freshly created videos in any manner as you want. From basic keyframing to motion tracking, it provides a plethora of features in one single place.
Quick Highlights:
This video editing software provides endless possibilities to create effects like transitions, filters, titles and motion elements.
Audio ducking fades one audio track down the other one
Apply color matching style
Edit with keyboard shortcuts
Faster use with Touch bar of Mac
Direct uploading on YouTube
Also Read :- 10 Best Video Editing Software for Mac
What Are The Features Of Wondershare Filmora Video Editor For Mac?

1. Video Editing Features
As the user interface of this video editing software is launched, you would be able to see a number of editing tools present.
Video stabilization tools balance out the shaky videos and bring them in a stabilized mode.
Audio equalizer
A smart grip on video and audio controls during editing
Add texts and edit them with advanced tools
Control the speed of video or clips within the video
Supports creating GIF
Separate audio from an existing video
Remove noise that clutters the quality of video
4k video editing support
Layer multiple video clips using Picture in Picture
Chroma key effect
2. Combine Videos & Audio
Multiple audio files and video files could be merged into one and edited as per your choices using this video editing software. You can add these files or manually drag and drop them in here. Once done, you are free to add a variety of graphics, filters, text and more in the overlay.
3. Split Screen
This feature allows you to combine a number of footages and clips which can be played at the same time. The icon for the split screen could be found on the left hand side of the panel. One can select 2 to 4 screens and play videos in them for editing.
4. Mosaic Functionality
Filmora for mac provides mosaic functionality which is meant to blur a certain area that you don't want to display the world. In fact, you can adjust the blur by increasing or decreasing the area of blurring.
5. Color Tuning
Users could adjust the white balance and dynamic range of their clips using color tuning. With the screen recording section, one can also record computers and webcams efficiently.
6. Export Quality Video
Your videos can connect with the world directly from Filmora video editor for Mac. Yes, you can export the videos to YouTube, Vimeo, Facebook, Twitter, Vimeo and Instagram. There is no need to download it in third location and elongate the process unnecessarily when Filmora has all of it. If you wish, you can even burn the videos to a DVD straightaway!
Pros:
High quality effects and transitions
More than 300 stunning effects for different niches
A number of price options available to choose from
Many online resources and tools to understand the working of this best video editing software
Cons:
Plug in extensions are not available
Interface customization options are limited.
Price & Subscription
Wondershare Filmora video editor is free to download and try. One can enjoy the free video editing software but in order to enjoy all the services, it's best to purchase the plan.

Download Filmora Video Editor for Mac
As you can see, perpetual plan seems the best option for those who want to edit videos on a daily basis. You get all the features, free updates, no watermark and free tech support for lifetime.
For monthly and annual plans, you need to pay the fee according to the chosen plan.
Customer Support
Wondershare online support gives you the best possible support through online services. One can submit a ticket or drop their email id in the chat section through which you will be contacted soon.
How To Use Wondershare Filmora Video Editor?
We have been telling this continuously all through the Filmora video editor for Mac review that it is an easy to use tool and anyone can cut to the chase right after downloading it. But how? Let's explore it here!
Step 1: Download the software and launch it on your Mac. Select the aspect ratio and the project type from the interface.

Step 2: When clicking 'New Project', go to File menu and select 'Project Settings' option. Here, choose aspect ratio, resolution and frame rate. If you are an absolute beginner, leave it as default. This option provides you multiple options to customize video in a variety of ways.
Step 3: Import the media files like video, audio or images by clicking the Import button. You can arrange all the imported files under 'My album' to avoid any kind of confusion.
Step 4: Arrange the videos in the timeline and start applying filters, visual effects, titles and color correction methods. A number of editing tools would support you and your videos for the best visual appeal.

Step 5: Click on the Export button, select the video file format and optimize video for different devices. Directly export the video to different channels from here only and save your disk space for future use.
FAQs: Filmora Video Editor For Mac

1. Is Filmora good for video editing?
Yes. Filmora Video editor for Mac is an exceptionally wonderful and easy to use tool for video editing. It is great for newbies because of the easy interface and multiple features to experiment with.
2. Which video editing software is best for Mac?
Apart from a number of video editing software available, Wondershare Filmora and iMovie are the best video editing software for Mac.
3. Does Filmora work on Mac?
Filmora is available for Mac and works smoothly over the system. It is also available for Windows, Android and iPhone apps.
4. Is Filmora video editor really free?
Yes! To your surprise, the Filmora video editor could be used for free. One can try their hands on this tool to edit multiple videos. However, the videos are watermarked in the final version. You will also be limited with the online version and cannot work without the internet if you haven't purchased the video editor yet.
Wrap-Up
After learning about Filmora for Mac review, we are sure that you will call it one of the best video editing software of all the time. In case you are having doubts, just download the video editing software and try it for free before investing money. And yes, don't forget to share your experiences with us in the comments section below!