How To Fix Bluetooth Not Available On Mac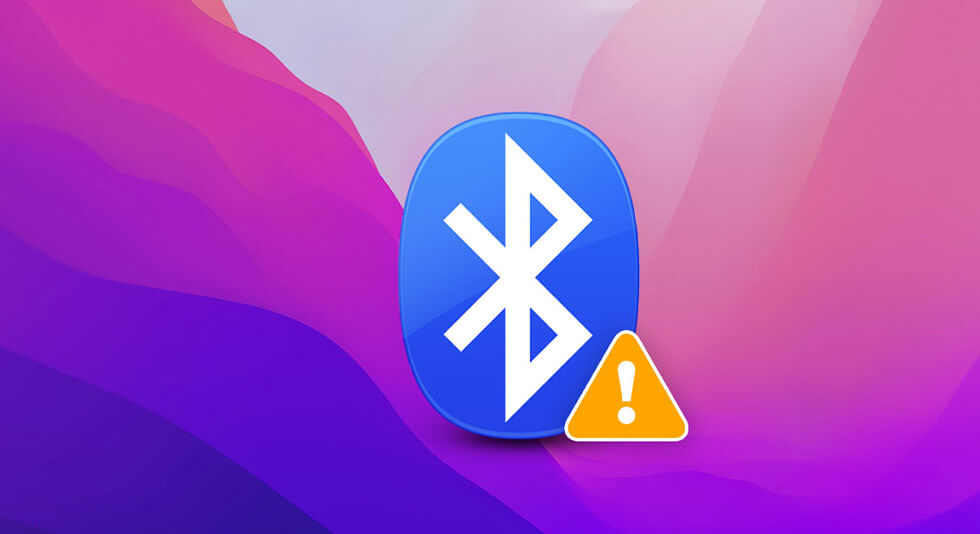 Bluetooth peripherals have made our lives super simple. You can easily connect two or more devices to your Mac via Bluetooth and enjoy. Devices like Bluetooth mice, keyboards, speakers, and earphones have become so common that we often use them as a second skin while juggling other tasks. But what if the Bluetooth is not working on your Mac or your Mac's Bluetooth refuses to turn on. If this issue is troubling you, we have some tricks to help you get your Mac's Bluetooth back on track –
Ways To Fix Bluetooth Not Available On Mac
Some Prerequisites First –
Before we delve into the steps to fix Bluetooth not working on Mac, you might as well run the following checks first –
Have you turned on your Bluetooth? An obvious but often forgotten step.
Check if the battery is low. If it is, the Bluetooth icon will prompt you.
Bring the Bluetooth device in the range. 30 Ft is the minimum range in which your device performs without interference.
Also, check that there is no interference from baby monitors, cordless phones, microwaves, or metal objects.
1. Turn Bluetooth Off and Then Turn It Back On.
Sometimes, you may not have to turn to advanced measures to resolve even the biggest issues on Mac. If Bluetooth is unavailable on Mac, a simple restart can help fix the issue. For this, click on the Bluetooth icon in your menu bar at your screen's top. Turn it off and then turn it back on.
2. Delete Recent Applications
It could be that you have recently installed a new application that is causing issues with your Mac, and hence, your Mac's Bluetooth is not turning on. Moreover, malware might have crept in in the guise of this application. In such an event, you need a powerful tool that can help you remove the recently installed application completely with all its remnants and remove the malware.
One such tool is CleanMyMac X. It is one of the best Mac cleaners that can help you get rid of every last ounce of junk on your Mac, remove malware and privacy traces and also help you identify and remove other redundant files.
To remove malware (if any) and delete the recently installed applications, follow these steps –
1. Download, run and install CleanMyMac X

2. From the left, click on Malware Removal.
3. From the right-hand, click on Scan at the bottom of the interface.
If a malicious threat lurks, CleanMyMac X will find and remove it.
Next, click on the Uninstaller from the left-hand side. Select the recently installed app and then click on the Uninstall button from the bottom.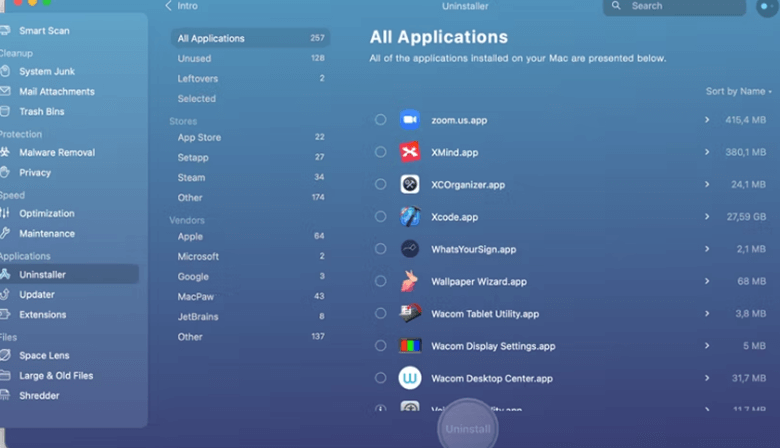 3. Reboot Your Mac

Something as simple as rebooting Mac can help if Bluetooth is not turning on. Rebooting Mac is a measure that can help resolve many big and small Maes. To reboot Mac, head to the menu bar again, click on the Apple icon, and then click on Restart. This step can be beneficial if your Mac has become unresponsive or your Bluetooth module has crashed.
4. Reconnect Bluetooth Device
Bluetooth connectivity problems may arise after you have upgraded your macOS or have replaced your battery. In such cases, new software issues tend to surface. To fix the "Bluetooth not turning on" issue, you can disconnect and forget all your Bluetooth devices and reconnect them using the steps mentioned below –
1. Go to System Preferences.
2. Click on Bluetooth.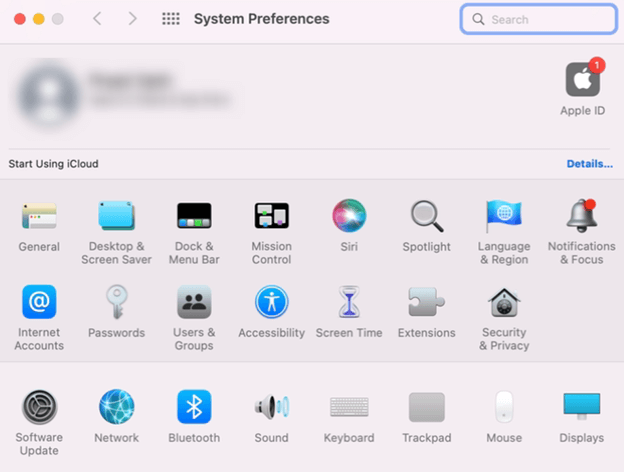 3. Choose from Bluetooth devices.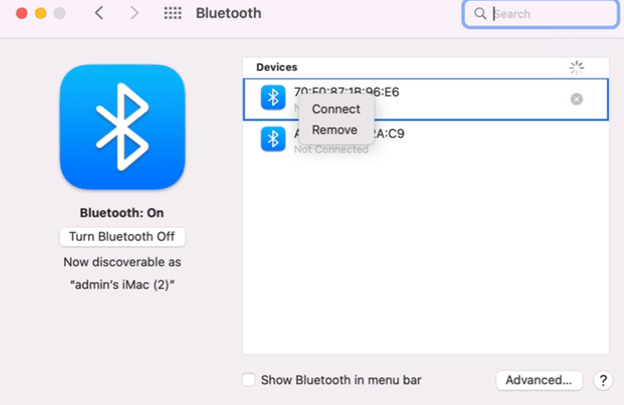 4. Click on the X that you can see on the right.
5. Click on Remove.
You may have to repeat the above steps for each enlisted Bluetooth device.
5. Unplug All USB Devices
As suggested by Apple, unplugging all USB devices from Mac can help if MacBook Bluetooth is not available. Remove all mice, USB keyboards, external hard drives, etc. Once you have unplugged all USB peripherals, reboot your Mac. Wait for a few minutes, then turn Bluetooth off and on. Then, reconnect them back.
6. Reset SMC
SMC in Mac stands for System Management Controller. If the Bluetooth is not working on Mac, and you wish to restore Bluetooth connectivity, here are the steps to reset the SMC, which may restore Bluetooth connectivity –
1. Shut down your MacBook.
2. Hold down the ctrl + option + alt key combination and Power button simultaneously for approximately 10 seconds.
3. Release the aforementioned key combination at the same time.
4. Boot your Mac normally.
7. Delete .plist Files
If still, the Bluetooth is not working on your  Mac, you can try deleting the .plist files or Property List Files. Although a rarity, these files interfere with Bluetooth connectivity since they can get corrupted over time.  Here are the steps for the same –
1. First and foremost, close any app that is trying to form a connection with your Mac's Bluetooth.
2. Open the Finder and press Command + Shift + G.
3. Enter ~/Library/Preferences/  and click on Go.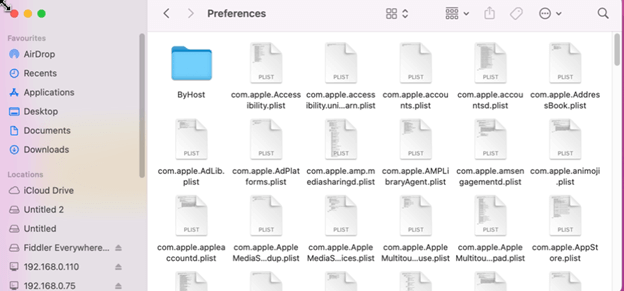 4. Locate com.apple.Bluetooth.plist file and delete it.
5. Go back to the Go in your Finder.
6. Type ~/Library/Preferences/ByHost.
7. Click on Go
8. Again locate  com.apple.Bluetooth.xxx.plist and delete it.   
Shut down your Mac and turn it back on after a minute. What this will do is it will generate new .plist files, which should solve the Bluetooth connectivity problem on your Mac.
Wrapping up
We'd again like to reinstate that if the issue at hand has occurred because of a recently installed application, it is advisable that bring into force a tool like CleanMyMac X, which will help you remove the culprit application as well as remove any malicious threat that the application might have brought along. Do let us know which of the above methods helped you fix the " Bluetooth is not working on Mac" issue. For more such content, keep reading BestMacCleaner.