IObit MacBooster 8 Review | Is It The Best Mac Optimization Tool?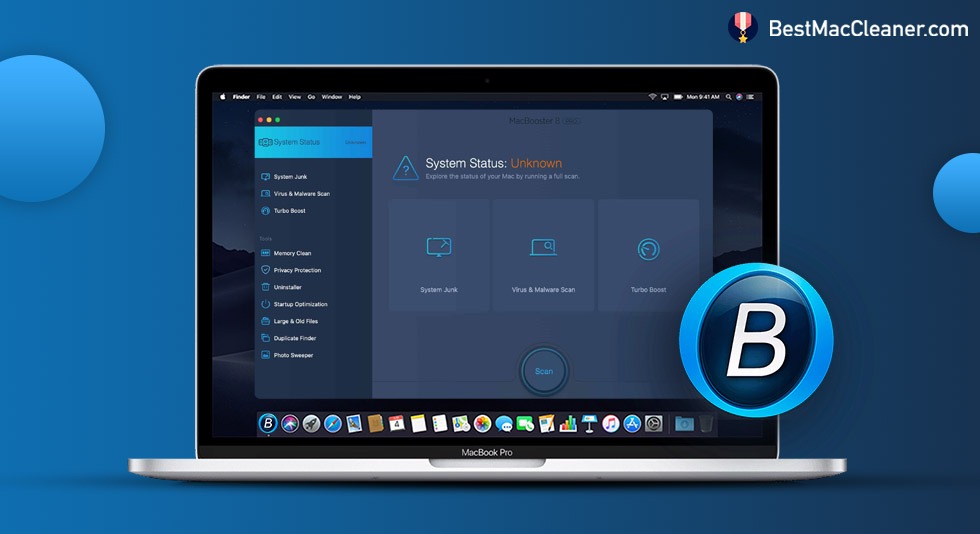 Every Mac user wants to keep their devices optimized. In the list of optimization tools for Mac, IObit MacBooster stands tall in the competition, and its latest version IObit MacBooster 8 is upgraded with new and advanced features. This multi-utility tool has a friendly user interface, very fast scan speed, malware detector, and provides effective resource connection.
Summary
Rating: 4.2/5
MacBooster 8 is an effective Mac cleaner tool that is a one-stop solution to clean junk files, identify security risks and keep a balance of the working condition of Mac. It can also uninstall unwanted apps, duplicate files and offers overall protection to the system. It is budget-friendly and also comes with a lot of features which to keep your Mac optimized.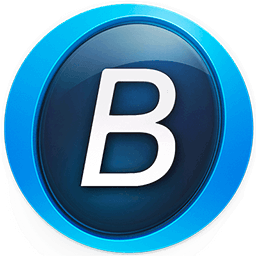 Download: IObit MacBooster 8
 Why Use IObit MacBooster 8?
1. User Interface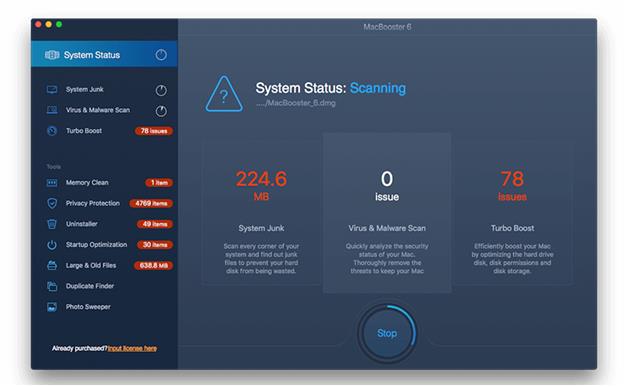 The first impression or user interface of IObit MacBooster is certainly exciting and easy to understand. All the options are well-settled in the left-hand section and the scanning button shines at the bottom. When it comes to the comparison with older versions, this version proves to be a better choice.
2. System Junk & Virus Scan
As you expect from a good Mac optimization tool, this tool makes sure that it cleans out junk and unnecessary files that sprawl in the space for no reason. To regain the space, IObit runs the scan and finds unused and unnecessary files. At the same time, it makes sure that real-time protection is provided to your Mac against intruding malware and virus.
3. Turbo Boost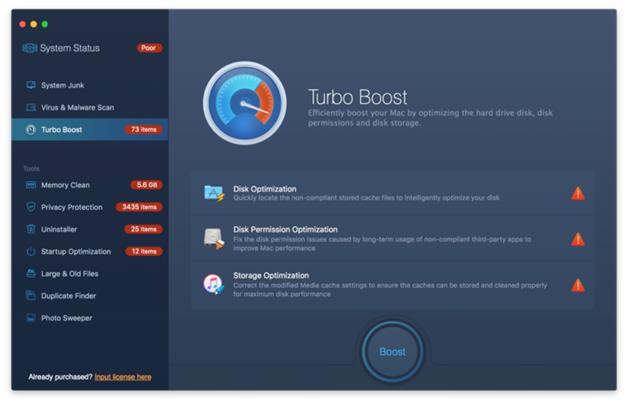 Turbo Boost is one feature of this Mac cleaner software that stands distinct from others. It contains 3 main pointers including:
Disk optimization: It works on the removal of cache and temporary files which generate by the regular functioning of Mac but occupies space. You would be able to retrieve your valuable space after scanning the system.
Disk permission optimization: Although it can be done by itself this option fixes the disk permission issues that are usually caused by long term usage of non-compliant third-party apps.
Storage optimization: It optimizes the storage space for Mac default apps.
 4. Privacy Protection
MacBooster 8 comes with amazing utilities for privacy protection. It makes sure that your browsing history, app history, and recent files list are removed so that no prying eyes can peek into your system info. You can rely on the MacBooster 8 review for your privacy protection.
5. Uninstaller
As the name suggests, your Mac is always decluttered when a good tool can uninstall unwanted applications swiftly. Once you open the uninstaller, you can locate the recently used applications from the top. We call it an intelligent uninstaller because it offers you options to either completely remove the applications or reset them to the initial stage. Amazing, right?
6. Startup Optimization
Many of us forget to keep a check on those applications which launch as the system boots. However, we must monitor them as they hog system resources and slows down the computer. However, startup optimization offers you a way out. IObit Macbooster 8 lets you check the apps and services that you wish not to open at the time of start and save seconds of waiting time at the time of system startup.
7. Duplicate Finder
Another important feature of IObit MacBooster is the ability to locate duplicate files scattered in your device and remove them completely. Surely, none of us want to put in extra time and effort to manually locate the files one by one. This is where a duplicate finder can sort a lot of things for you.
8. Photo Sweeper
Just like a duplicate finder, Photo Sweeper finds similar as well as duplicate photos to free up a substantial amount of disk space. Not just this, you can select the photos to be removed before completely dumping them.
Pros:
It scans the system at a pretty fast speed when compared to its competitors.
Turbo Boost feature is exceptionally strong to maintain disk and storage optimization.
Alerts you if any virus or malware hits on.
A 14 days trial version is provided. If you wish not to continue, just uninstall the application without paying a fee.
Cons:
The trial version is limited to scanning only and does not provide further functioning
Browser cleaning functions are limited to famous browsers only.
One can find only limited buyer support.
Price Of IObit MacBooster 8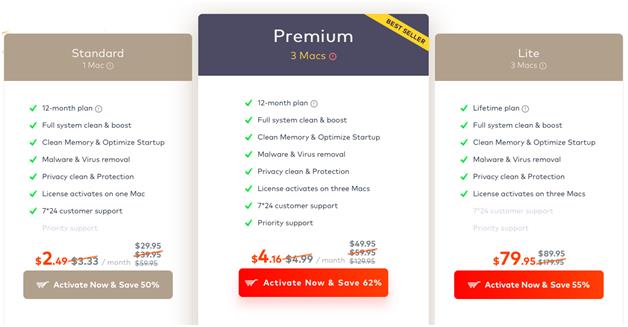 As already mentioned above, MacBooster has a free trial version before you purchase a license but it only allows you to scan and not take further actions. It has three versions:
Standard version: It is available for 1 Mac and starts at $29.95 per month.
Premium version: It is available for 3 Macs and starts at $49.95 per month. It includes priority support and probably the best option.
Lite version: It is available for 3 Macs and starts at $79.95 per month.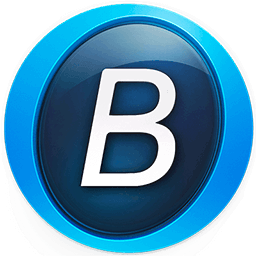 Download: IObit MacBooster 8
 Are There Any Other Alternatives To IObit MacBooster?
If you wish to seek other options, then IObit MacBooster 8 has alternatives that offer similar kinds of features. These alternatives include:
1. CleanMyMac X: Want to keep your device's health upright? CleanMyMac is a reliable tool to optimize your system by removing the clutter, junk, and temporary files from time to time.
2. CCleaner For Mac: CCleaner, as the name suggests, lists out the junk files, cleans out the system by scanning it thoroughly, and makes more space in the system easily.
FAQs: IObit MacBooster 8 For Mac

1. Is MacBooster safe to use?
IObit MacBooster 8 is safe to use and malware-free. With that, it is always recommended to download the tool from the official website to avoid suspicious activities.
2. Can I try MacBooster for free before purchasing?
Yes, you can try MacBooster for free before purchasing but it is also true that you can only scan the system but not perform further actions. To weed out junk files and other unnecessary files, you need to purchase a license.
3. Does MacBooster work with all versions of macOS?
MacBooster 8 is known to work smoothly with Mac OS X 10.9 or later and needs 70+ MB of free disk space.
Conclusion
After learning about MacBooster 8 review, you can say that this tool is a thumbs up for all those who want to keep it optimized for a longer run. A good Mac is all about stable working conditions which could be achieved with a strong optimization tool.