Nektony MacCleaner Pro Complete Review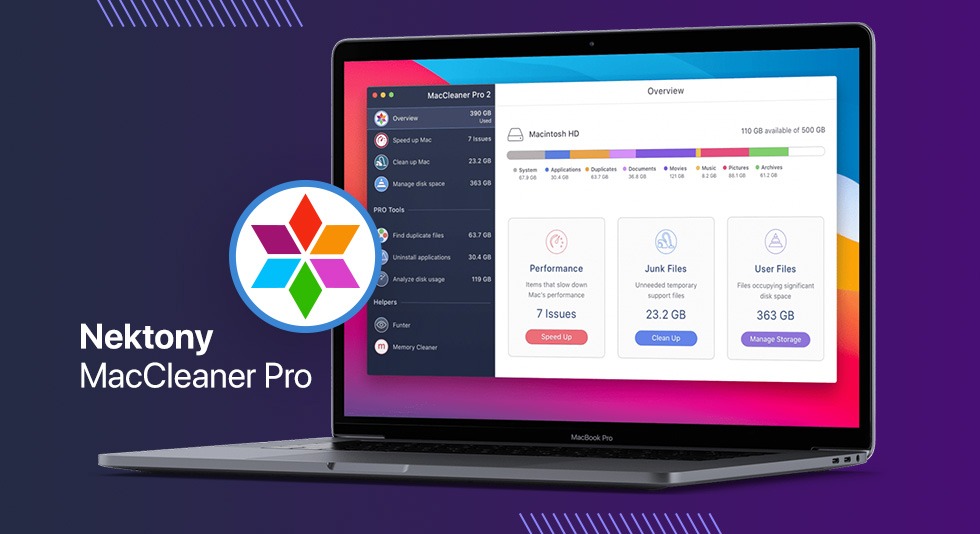 Summary:
Rating: 4*/5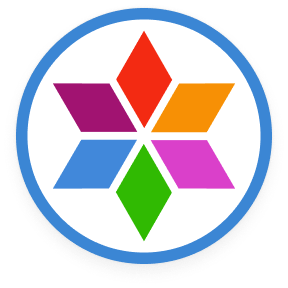 Nektony Mac Cleaner is known for not only cleaning and maintaining your Mac to its best position but also being reliable for freeing up disk space. Developed by Ukraine-based macOS experts, this tool also allows you to find and remove duplicate files, uninstall applications and do a lot of things that you want your Mac to do. Users can also run free scans and test the features but they can clean it only using a one-time purchase license.
Pros:
Sleek and clean interface
Customizable scanning options
Only one-time purchase required for usage
Cons:
Sleek and clean interface
Customizable scanning options
Only one-time purchase required for usage
Nektony MacCleaner: Why Call It The Best Mac Cleaner?
Loaded with several features in its lap, this section will explain to you all the features of Nektony MacCleaner so that you can decide if this top Mac cleaner is worth a try or not. Although we say that it is, let's explore them one by one.
One should know that there are six different programs available in the tool and they cover most of the features of Nektony.
1. Cleaning Of Mac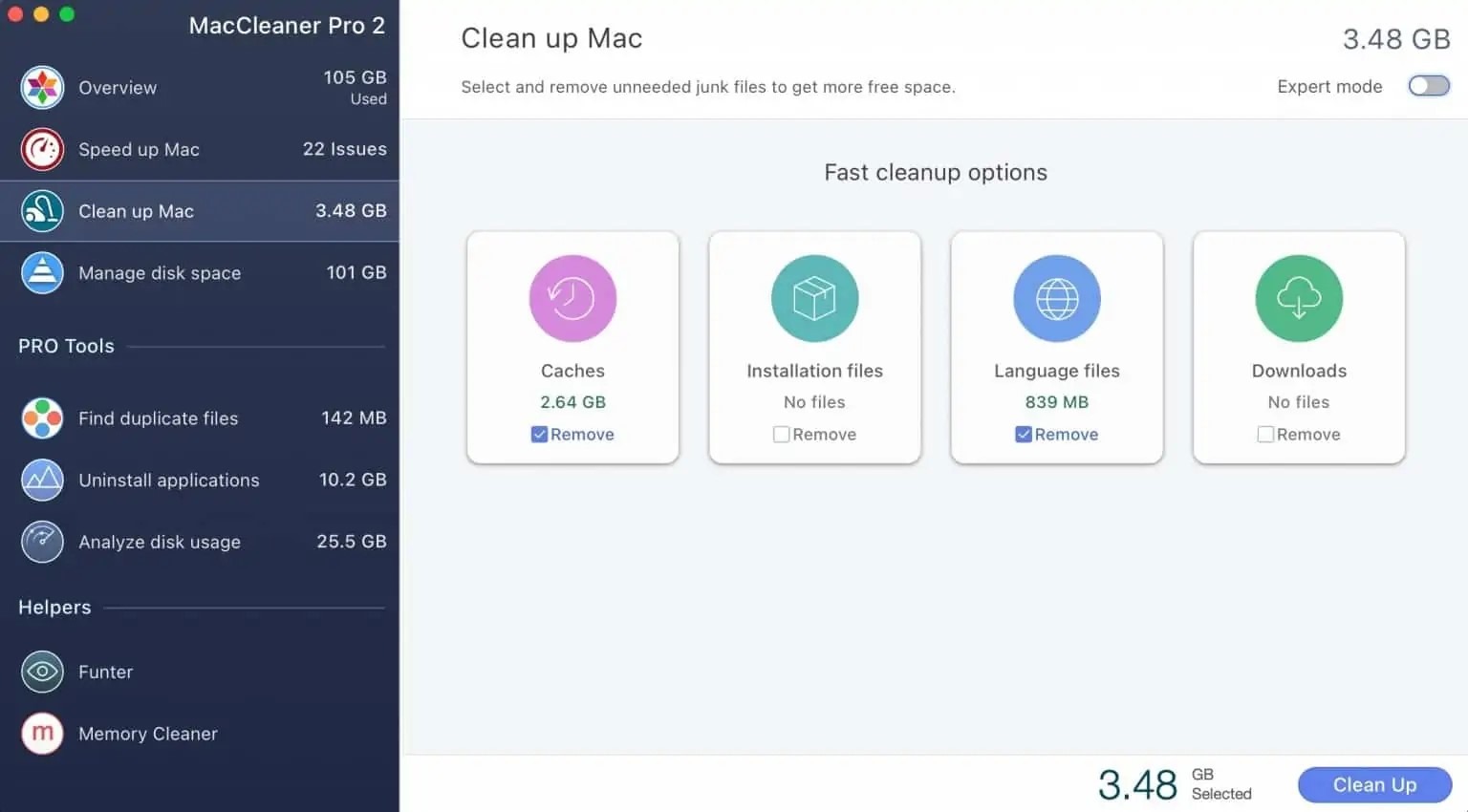 Many times, our Mac shows sluggish performance and slows down because of junk, unnecessary files, and cache. When you use Nektony Mac Cleaner Pro, it takes a few minutes to scan the whole system and find out the cache, installation files, language files, and downloads which are taking up the space for no reason. One can review the amount of space these files are occupying and clean the system.
Moreover, you can even choose to remove only a particular file system like cache or downloads and leave the rest of them as they are. Since the tool is highly customizable, you are free to make better changes for yourself.
2. Speed Up Mac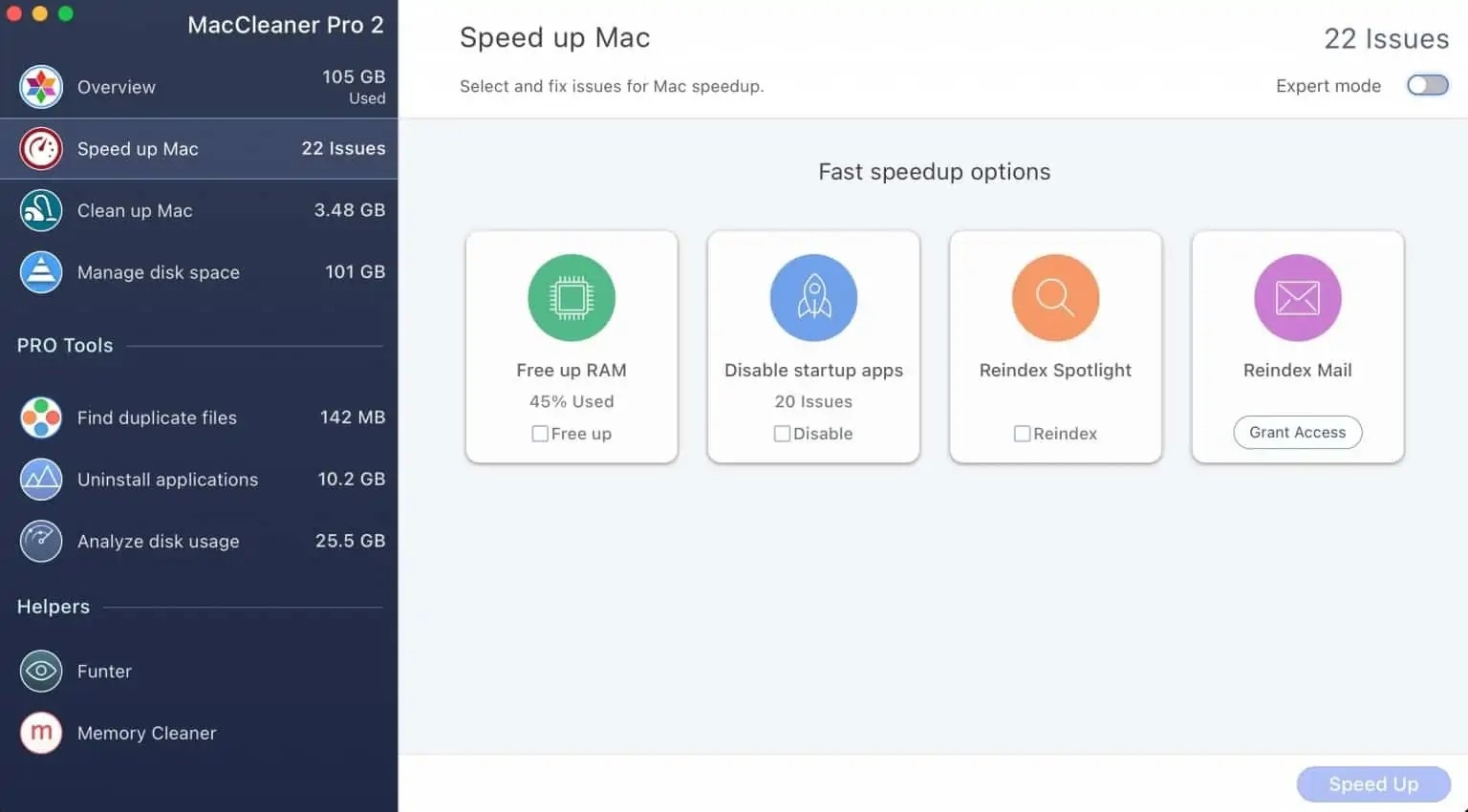 If you believe that this best Mac cleaning software is limited to cleaning, this point needs your attention. Speeding up your Mac is possible with the menu of 'Speed Up Mac'. This section has space for freeing up RAM, disabling startup apps, reindex spotlight, reindex mail s and much more. As you clean these spaces from your Mac, you can save gigabytes of space for further storage. Moreover, this in turn helps with speeding the Mac.
3. Find Duplicate Files
We often forget to note that duplicate files are equally responsible for the sluggishness of the computer as well as occupying precious space in the system. This Mac storage cleaner makes sure that all the duplicate files like albums, songs, videos, documents, or anything else are found out clearly and removed duplicate files from your Mac. With that, Disk Analyzer Pro helps you with the guidance in checking what is taking up space on your hard drive.
4. Uninstall Applications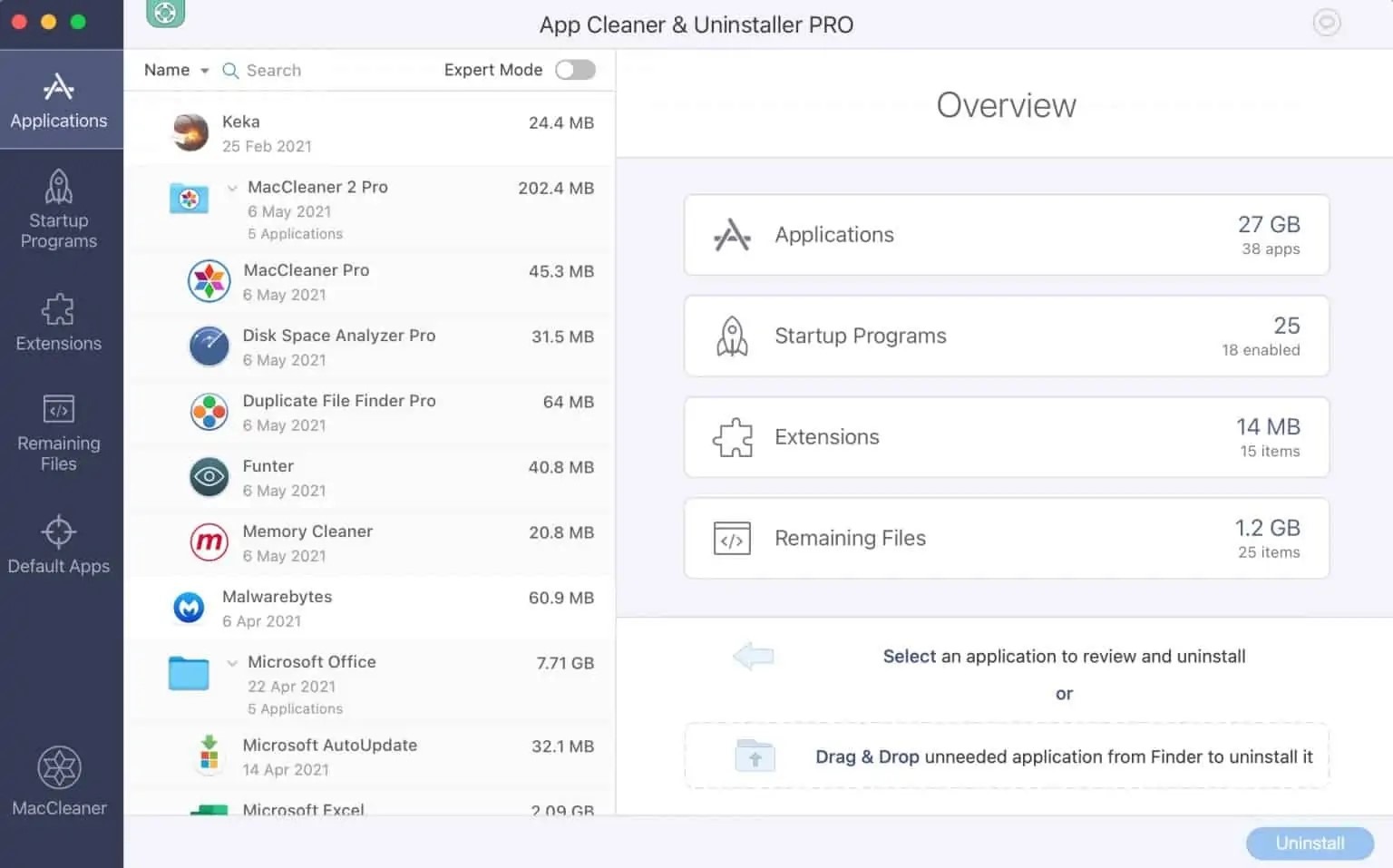 There are some applications in the system that we are not using and they are just lying there for no reason. If you also have such applications, then remember that drag and drop of these apps in Trash alone is not helpful. Having a good Mac cleaner in your computer is capable of uninstalling applications along with associated files. Understand that associate files scatter around the system and take up precious space and shall be removed immediately. Thanks to Nektony Mac Cleaner Pro, it keeps you covered.
The mode of Extensions allows you to show how much disk space is being consumed. In this, you can check out launch agents, login items, screensavers, and other installation files hidden in the system.
The tab of the remaining files accommodates all the files which are caused when the applications are deleted from the system. It is honestly very satisfying to see the files cleaning out from the system.
Pricing Of Nektony Mac Cleaner Pro
This best disk cleaner Pro hasn't got a subscription model which needs to be recharged every month or year. All you have to do is buy it for once with a one-time payment only. Thankfully, the price is pretty good and costs only $44.95. This price also includes a duplicate file finder as well as a disk analyzer.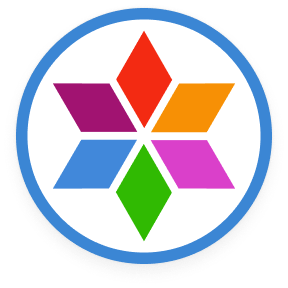 Customer Support
The users may feel a little poor because users don't get 24*7 call support but at the same time, you get to have email connectivity easily. There is no option for live chat, call, and remote desktop. Moreover, you can connect over Twitter and Facebook for chat options.
Conclusion
The best part about using this best junk cleaner for Mac is the flexibility it offers. The checkbox system and changes which you wish to make allows easy processing of your choices.
We believe that you have learned well about Nektony MacCleaner Pro and now understand that it is one of the best Mac cleaners of all time. Moreover, it scans out very quickly and makes sure that they are done deeply so that no junk, cache, or unused files remain dormant on the computer.