10 Best Duplicate File Finders for Mac In 2023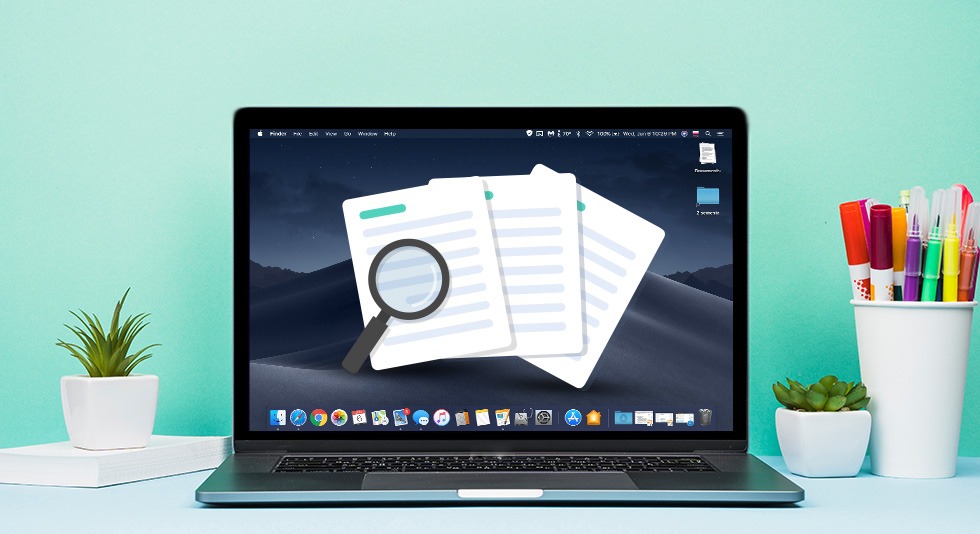 Duplicate files can cause a significant nuisance once they start piling up and create clutter inside your Mac drive. It even keeps on nagging you about the "storage almost full" pop-up. The duplicates hide in multiple folders, mostly in the form of large media files and document files. These are created either through multiple downloads or mistakenly copied, but the major flaw is that it stresses your Mac. Now the question arises  – How to find and delete duplicate files on Mac without stressing ourselves and our Mac?
When your Mac nags you about duplicates, you need to first send unwanted files to the quarantine. Yes, it's a fair shot to delete duplicate files on Mac which might be actually hidden inside numerous folders. Hence, it's better to use a duplicate file finder for Mac to easily list out and ultimately shred unwanted duplicate clutter of Mac drive.
Check out our list of 10 best duplicate file remover for Mac that can help you delete duplicate files from your Mac machine and get the precious storage space back:
The Best Duplicate File Finder for Mac:
1. Duplicate Files Fixer
Rating: 4.5/5 | Mac Compatibility: macOS 10.7 or later | Price: $8.99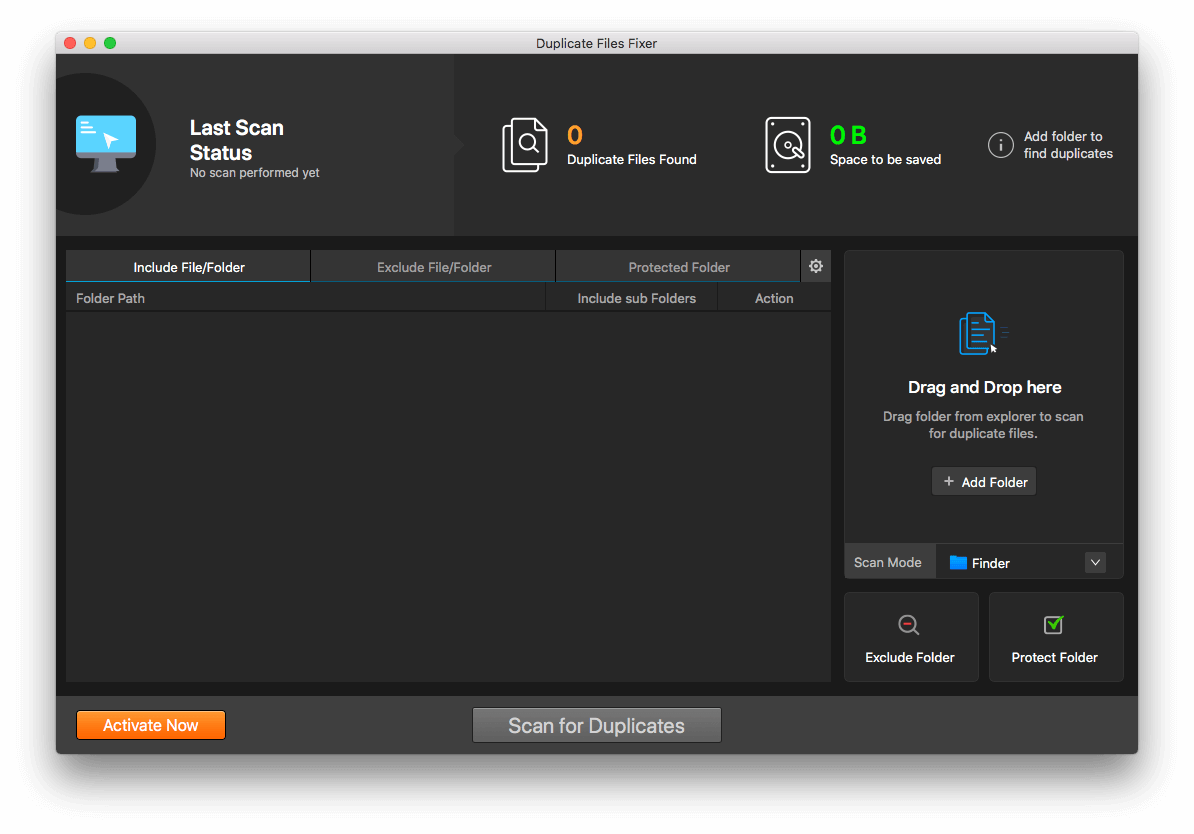 Download Duplicate Files Fixer Here
Complete Review of Duplicate File Fixer
Duplicate Files Fixer is a dedicated and most renowned duplicate file finder Mac and is highly reliable in fixing your Mac while getting rid of duplicates. It runs on a "scan and delete" system, where the tool performs a deep scan of your Mac and weeds out duplicate documents and media files.
This Macintosh duplicate finder has a smart algorithm behind it, capable of searching duplicates based on thumbnail, extension, and content. Once all the duplicates are listed out, you just need to mark and then delete them in a single click.
Pros:
Intuitive and modern dashboard
Suitable for the novice as well as experienced users
Very modern dashboard and intuitive interface
This duplicate file finder for Mac is suitable for novice as well as an experienced user
Fastest scanning process
Preview option to skim duplicates before deleting.
Cons:
Only scanning is provided with a trial version
To try the product, you need to buy the license.
Our Opinion : Best overall in de-duplicating files
Scanning thousands of folders in a single go to find exact duplicates, similar-looking images and recovering huge chunks of space are the best features of Duplicate Files Fixer. We scanned our Mac, internal and external storage system, the results are accurate. Moreover, one-click scanning was pretty fast with comprehensive results while allowing us to adjust settings for better results.
2. Disk Clean Pro
Rating: 4.5/5 | Mac Compatibility: macOS 10.7 or later | Price: $26.99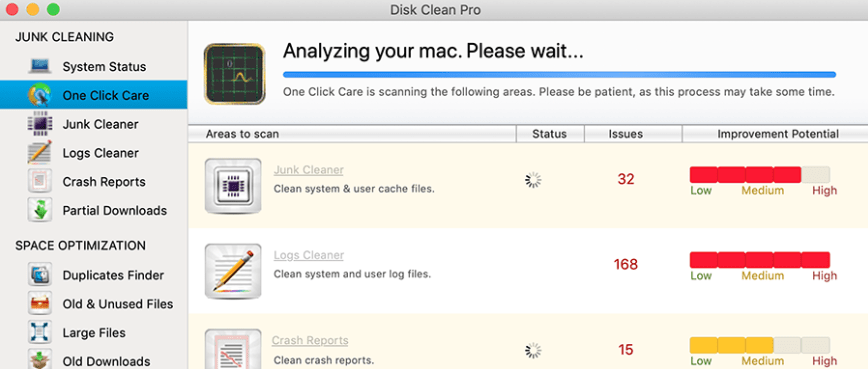 Download Disk Clean Pro
Read Complete Review of Disk Clean Pro
Disk Clean Pro is another tool that is more than just a duplicate file finder for Mac. The tool, besides being used to find duplicate files on Mac, is an optimal Mac cleaner that also removes junk and temporary logs from your Mac drive along with other redundant data. Besides these junk files, the tool is also capable of removing files resulting from incomplete downloads and leftover configuration files from any application.
As the name suggests, the core competency of Disk Clean Pro is that it helps you retrieve considerable space on your Mac drive by removing duplicate files, and hence, keep the machine in such a state that it delivers high performance with a faster response time.
Pros:
Provides one-click cleaning support and can be called the best duplicate file finder for Mac.
Values space in your system and optimizes it fully.
Quick one-click cleaning support
Provides internet privacy and smart Mac cleaning features.
Relief from the duplicate files settled inside the depths of the system.
Maintains the machine by optimizing it for smoother performance.
Cons:
Trial version provides only scanning
To try the product, you need to buy the license.
Free trial is not available
Our Opinion: Deep scanning and cleaning of duplicates
Disk Clean Pro offers single-click scanning which instantly provides results about junk, logs, crash reports, and partial downloads which is necessary for Mac optimization. When talking about duplicates, you can find duplicate files like music, video, pictures, documents, and archives that are easy to identify and get rid of.
3. Gemini 2
Rating: 4.5/5 | Mac Compatibility: macOS 10.10 or later | Price: Trial version lets you scan and see the duplicates. Pro version starts $19.95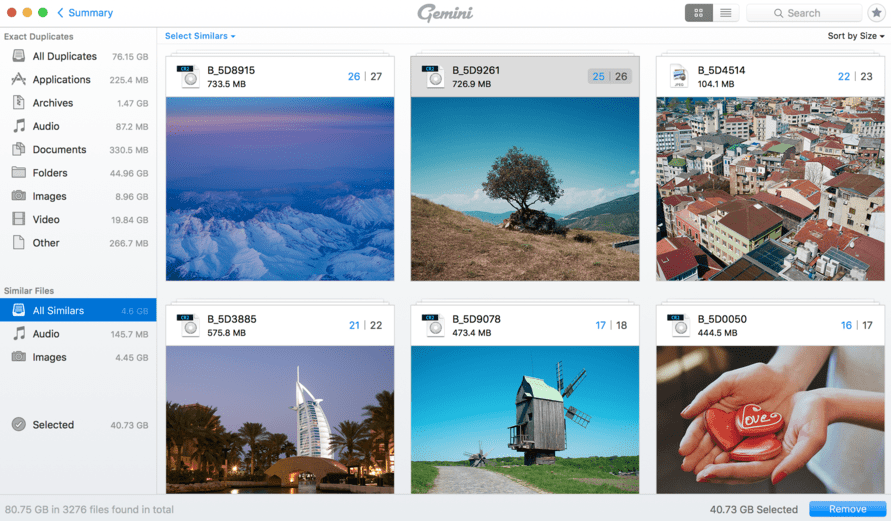 Available in twelve different languages, Gemini 2 is one of the best duplicate file finders for mac, best known for its smart selection feature. The application scans your Mac for potential duplicates after which the smart selection feature auto-marks the ones you don't need. The smart selection is pretty specific in marking files for duplicates and removing duplicate files on Mac.
For instance, Gemini 2 marks only those pictures which have been rotated and saved differently or which have similar additional filters and effects. This Macintosh duplicate file finder also works for finding duplicate music files you must have stored in iTunes. This way, you can get rid of all types of media files, pictures, and videos, as well as music.
Pros:
Comes with money back policy and offers free trials.
Supports many languages for a wide user base.
Sleek design and theme-based
Duplicates can be extracted back using the Pro version
Helps in triaging the list of duplicates and decides which copies can be kept or removed.
Cons:
Macs can freeze down during the scanning process
Subscription price is high when compared with others.
Our Opinion: Theme based searching of duplicates
Gemini has made it very easy for the users to search duplicates while allowing them to create custom fields and add them to View, Edit, and Add screens. Moreover, the easter egg theme by MacPaw makes it stand apart from the crowd due to its uniqueness.
Also Read- Gemini 2 Review: Is It Worth Your Mac & Money?
4. Duplicate File Finder Remover
Rating: 4/5 | Mac Compatibility: macOS 10.12 or later | Price: Free to download which can scan and remove duplicate files on mac. The Pro version allows you to remove duplicate folders, merge folders and restore removed duplicates.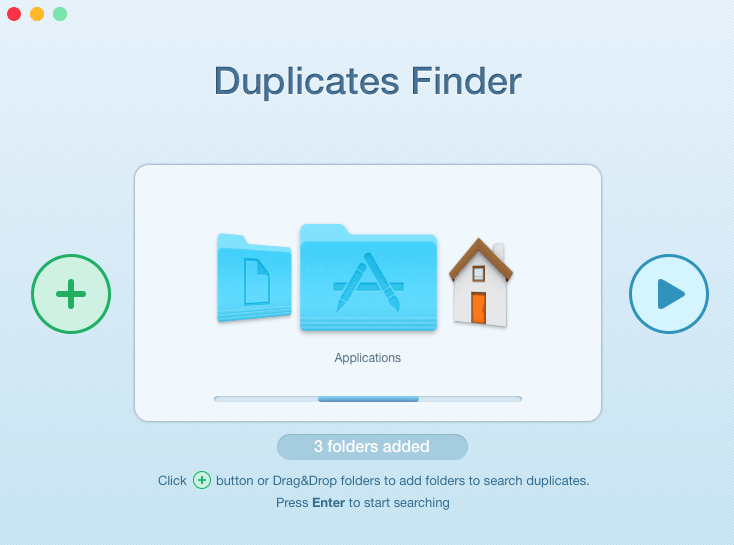 Download Duplicate File Finder
While it works on a similar "scan & delete" algorithm, Duplicate File Finder and Remover for mac is better at offering you the scan result's overview. There could be some duplicates that users may want to keep, and this tool lists all the duplicates by their file types, making it easier to determine which are the important ones and which can be quarantined.
This duplicate file finder for Mac also allows users to auto-select and delete duplicates (which is customizable), as well as to reverse the select process automatically. While it's a free duplicate finder for Mac, but it also comes with a Pro version, which has its own recycle bin, thus allowing you to restore any duplicates in the future.
Pros:
Very simple to use and easy to navigate
Fast search scanning engine
Clean dashboard
Best for data quality management for home and corporate networks.
Classifies duplicates in different versions like images, videos, documents, music, movies, etc.
Cons:
Merging of files takes too long.
Our Opinion: Data quality management
When you see the overview of scanning results, a proper graph or chart of total space covered by duplicates is provided. It helps in understanding the amount of space getting wasted in duplicates while also removing them to make optimum space in your Mac.
5. Disk Drill
Rating: 4/5 | Mac Compatibility: macOS 10.11 or later | Price: Free to download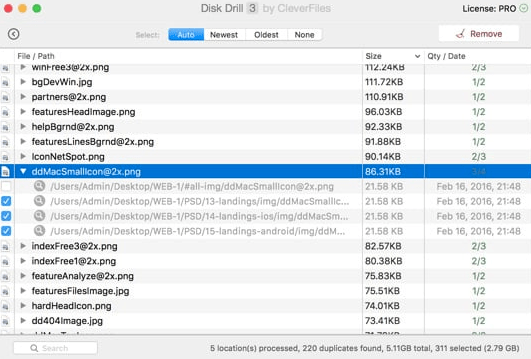 Via Disk Drill's duplicate files finder for Mac, you can either scan potential duplicates or just drag and drop folders to activate folder scans. Using Disk Drill Mac duplicate file finder, the duplicates can be removed based on the time of their creation as decided by the user. The user can either have them deleted via auto-selection or can choose to delete the ones recently created. Besides, the third removal method would start deleting duplicates from the oldest ones to the newest ones.
Disk Drill is a versatile and efficient free duplicate file finder for Mac and is known for its easy navigation and comprehensible user interface and design.
Pros:
Allows you to search files by name
Previewing of files before deleting them is available
Disk Drill also provides retrieving of lost data with a paid version
Cons:
Free version allows you to free 500MB of disk space.
Our Opinion: Retrieving duplicates if wrongly deleted
This versatile and free to download duplicate file finder for Mac lets you get back those files that have been deleted by mistake using Disk Drill's data recovery method by EaseUS. The software comes from a parent company that has already established its name in the industry for years now, hence can be trusted in any form.
6. Duplicate Detective
Rating: 3.5/5 | Mac Compatibility: macOS 10.11 or later | Price: $4.99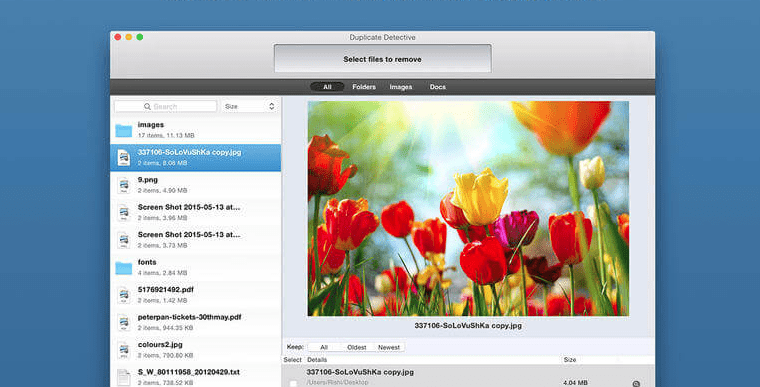 One of the most comprehensive duplicate file finders on Mac, this tool is known for its easier navigation through the scanning process and intuitive interface. Duplicate Detective scans and removes duplicate files on Mac for all folders including system archives. The Duplicate Detective Mac duplicate file finder also has extended support to scan any external drive connected when the tool is activated.
The tool also acts as a duplicate photo finder on Mac as it scans the Photos library on Mac to look for potential duplicate pictures. The results of duplicates can be arranged either by the files' name, size, or type, which accounts for easier selection/deselection for the further deleting files permanently or to move duplicates to trash.
Pros:
The interface is highly customizable according to the users.
Detects duplicates of all types
A robust search engine saves your time by scanning the system.
Duplicates can be recovered back from the trash.
Cons:
No free trial is provided.
No extra cleaning features provided when compared with others
Our Opinion: Straightforward and simple to use
The reason it can be called very straightforward is that you don't need to fight for multiple options after landing here. We just launched the software, let it find duplicate files on mac and delete them. Simple technique and probably the best duplicate file finder for mac.
7. Dupe Guru For Mac
Rating: 3.5/5 | Mac Compatibility: macOS 10.12 or later | Price: Open source and free to download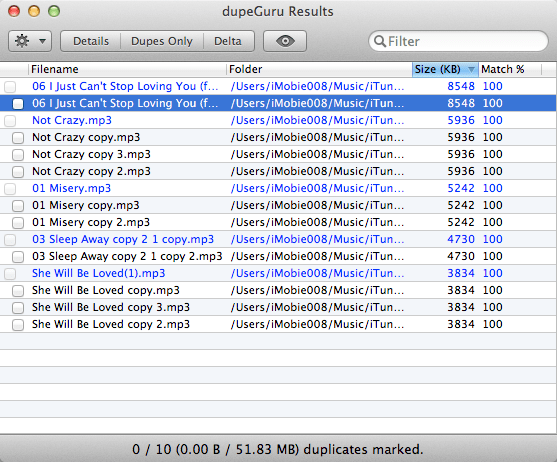 Due to a very basic and minimal procedure of scanning duplicates, dupe Guru just takes up 4.5MB of space for installation, making it the most lightweight tool to delete duplicate files on Mac. This best duplicate file finder for Mac scans either entire folders or targets files of a particular type, depending on the choice of the users. The scan results bifurcate the original and the duplicates just as shown in the image above.
After that, you can either select all at once or select the 'Mark All' button for deleting files permanently. The flaw that may bother you with dupe Guru is that you cannot preview a file before deleting it but can open it in a new window.
Pros:
Freeware and one don't need to buy a license for it.
Various file types are supported
Comes in multiple languages for a huge user base
Cons:
Doesn't look very polished.
The complaints of usual crashes are very common with dupeGuru.
Our Opinion: Defines original and duplicate files 
dupeGuru is doing great in defining original and duplicate files. Apart from this, it plays an exceptional role in finding duplicate pictures and music while the user can also customize it according to their preferences.
8. Easy Duplicate Finder
Rating: 3/5 | Mac Compatibility: macOS 10.11 or later | Price: Purchase it in $39.95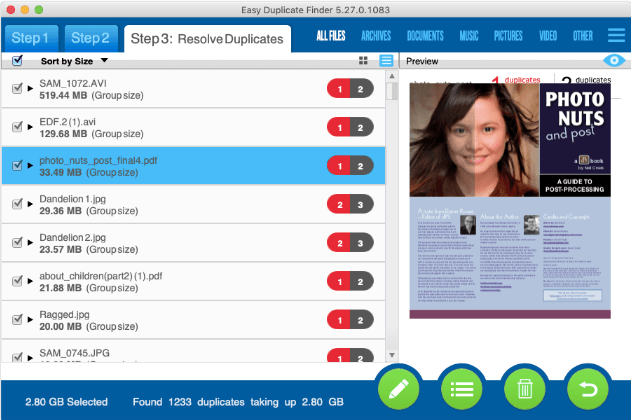 Download Easy Duplicate Finder
Easy Duplicate Finder is one of the most intuitive tools to navigate when it comes to Macintosh duplicate file finders. The Mac duplicate file finder tool scans and deletes duplicates in three simple steps:
Step 1: Run Deep Scan
Step2: Mark the duplicates.
Step 3: Delete All.
Easy Duplicate Finder for Mac runs scans for duplicates and looks beyond name and extensions to give exact results. It also bifurcates these duplicates into categories such as Archives, Images, Videos, and Music. A user can delete all of them one-by-one or in one go. Easy Duplicate Finder also offers an Undo feature after removing duplicate files on Mac, which allows users to restore deleted duplicates within that same session. It's undoubtedly the best Mac duplicate file finder.
Pros:
Not only it detects files with names and dates but also checks the algorithm behind them.
Duplicate removal is a simple step by step process
Cloud storage is provided
Click 'Undo' for emergency recovery
Cons:
Old fashioned interface
Sometimes it misses a lot of duplicates
The interface is a little old-fashioned.
Our Opinion: 'Undo' for quick file recovery
We liked the idea that if you accidentally delete any file, then it can quickly be recovered by pressing the 'Undo' button. Many users have liked the statement extensively.
9. MacClean 3
Rating: 3/5 | Mac Compatibility: macOS 10.1 or later | Price: Free trial provides results for duplicates but one needs to buy a license, starting from $19.99, in order to remove duplicate files on mac.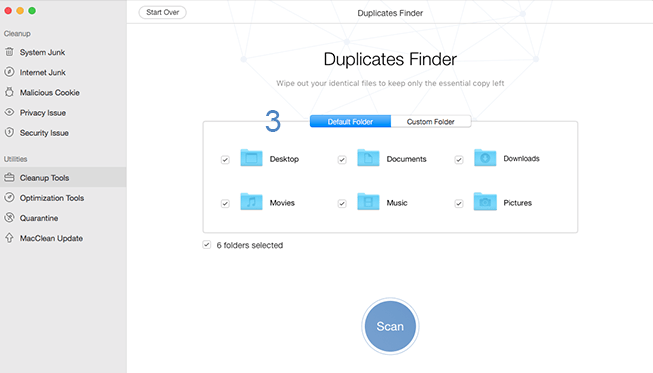 MacClean is a smart Mac optimizer tool and duplicate file finder for Mac. The best duplicate file finder tool for Mac comes with a drag and drop option to scan selected folders for duplicates. The duplicates scanned by MacClean can be previewed before deleting, and the user can then choose to either delete it or leave it as they like.
The search results can be further narrowed down by filtering them according to file size, file name, and file type for an easier mark and delete process. This result overview helps in easily identifying large image files and thus making MacClean 3 a Mac duplicate File finder.
Pros:
Provides basic and advanced cleaning features in one single place.
Offers a plethora of Mac optimization tools.
Cons:
Scanning may take longer than its competitors.
Our Opinion: Mac optimization tool
Not just you can get rid of duplicates in one go but also can get their Mac optimized in perfect condition.
10. Duplicate Sweeper
Rating: 3/5 | Mac Compatibility: macOS 10.19 or later | Price: One time purchase of $20; If you are not satisfied then ask for return within 30 days of purchase.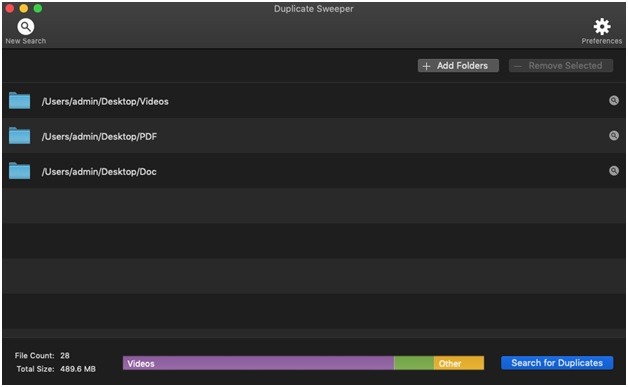 This cross-platform duplicate finder works well with Mac as well as Windows to find duplicate files on mac and delete them. Be it photos, videos, documents, or audio files, the software comes with automatic and manual functions for the perfect action. The manual function allows you to search duplicates in your personalized manner which is contrary to the automatic search function.
Not just this tool will find duplicates in specific locations but also in places like Google Drive, iCloud Drive, and OneDrive. You can preview all the duplicates with Duplicate Sweeper before sending them off in the trash.
Pros:
It is a cross-platform duplicate file detector.
Allows previewing of duplicates before deleting.
One-time purchase and use it for a lifetime.
Cons:
The user interface looks very outdated.
Our Opinion: Cross-platform duplicate detector
We are sure you would like to go for a duplicate finder that can be accessed from any platform in one go.