Best Mac Optimizer Software For Better Performance 2023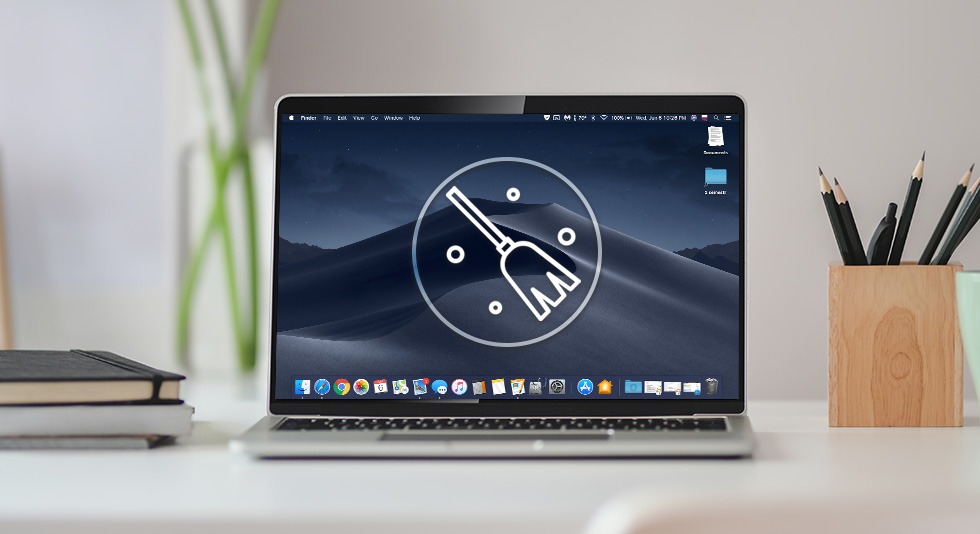 With continuous wear and tear, your Mac might lose its speed and take longer to perform even minute tasks. Additionally, its storage space might get clogged up or you might notice frequent battery drainage, sometimes for no apparent reason. And, these are instances when your Mac might not be able to do away without a dedicated Mac optimizer tool.
So, in the blog that follows, we shall be talking about some of the best Mac optimizer tools that can address problems like these. Let's have a look at some of the popular mac optimizer software and common features that every Mac optimizer should have.
Best Mac Optimizer Software 2023
1. Disk Clean Pro for Mac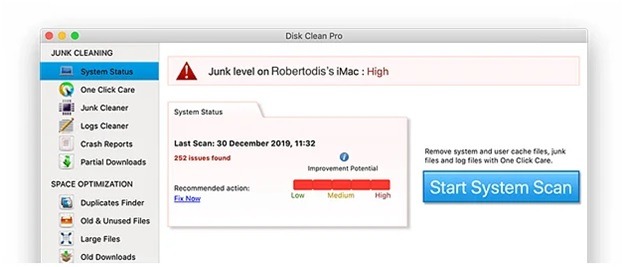 Disk Clean Pro is a strong and powerful optimizing software which offers one click caring which helps in cleaning junk, logs, partial downloads and show crash reports. Its one click scanning is good enough to recollect all the important space from your system.
Duplicate finder: This feature is capable of removing all the duplicate files from the system which are occupying precious space for no reason.
Shredding of large and unused files: A number of files which are unused, old documents, huge documents and old downloads need to cut down in order to make space.
Crash reports: You can get your crash reports removed to make space in the system.
2. CleanMyMacX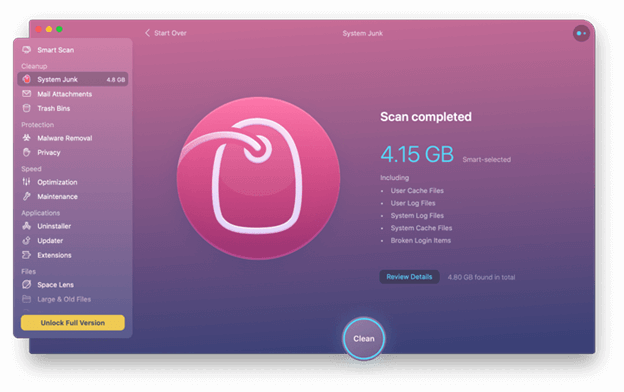 When it comes to Mac optimization, CleanMyMac X is a strong force to reckon with. With the help of CleanMyMac X, you can free up RAM, stop background processes, locate heavy consumers, and so on and so forth. The best part is that CleanMyMac is notarized by Apple itself. Let's quickly have a look at some of the features of CleanMYMac X's optimization module.
Disable launch agents and login items that start every time your Mac boots up. 
Reduce System Load By Stopping Hung Applications:
There are times when due to some reason or other applications hang and they increase system load. With CleanMyMac X you can stop unresponsive hung applications that are taking a toll on your system. 
Maximize Your Mac's Capabilities. 
Quit applications that hog on your Mac's CPU and enhance your Mac's capabilities. 
3. CCleaner For Mac

Download- CCleaner For Mac
Touted as one of the leading Mac optimizer software and best mac cleaner app, CCleaners caters to all optimization needs of your Mac. Here are some of the core features that you might look out for –
Remove Clutter At A Click Of A Button
Old clutter may take up space everywhere on your Mac. It could be there in your Mac's recycle bin, it could present as temporary files and folders. This can seriously hamper your Mac's performance. Well! Now you can get rid of all these with a mere click.
Easily Manage Startup Items
CCleaner for Mac analyzes and manages all those startup items that might be slowing down the boot time. It also prompts you to remove all unused and junk files which are just proving to be dead weight for your Mac.
CCleaner gives you full freedom to choose all those items that you want to clean. You can include or exclude files, folders, and cookies that you wish to keep or delete as per your needs and desires.
You can now keep your internet browsing confidential thanks to CCleaner's safer browsing module that erases your browser cookies and search history. With browser cookies and search history gone, websites and advertisers can't track your online behavior.
4. MacBooster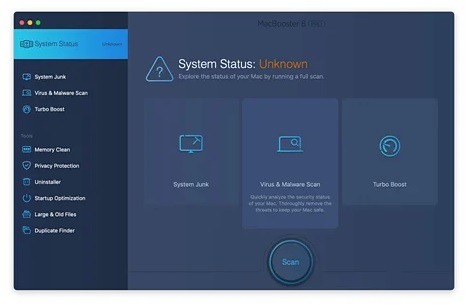 Download- MacBooster 
Perhaps the best optimization tool for Mac as it has capabilities to remove 20 kinds of junk files and remove malware and infections from the system.
Uninstalling applications: All the messiness occuring due to clutter of applications could be resorted when unnecessary apps are installed.
Remove huge files: To recapture the space, MacBooster hunts down big files and shreds them off.
5. WinZip Mac Optimizer
Download- WinZip Mac Optimizer
One of the best Mac optimizers, WinZip Mac Optimizer has all the tools that can optimize your Mac in such a manner that it can deliver peak performance every time.  It has an easy-to-use interface and features –
 WinZip Mac Optimizer scans every portion of hard disk for junk files. Once it tracks these, it deletes them, which results in your Mac responding faster. Also, with the junk out of your way, you get more storage space to store files you desire.
Background Process Management
 While some processes are essential for the functionality of your Mac, some just burn your battery usage. WinZip Mac optimizer helps you select such processes and close them so that your Mac battery can last longer.
 Manual organization of settings or login items is tedious and sometimes next to impossible. But, for WinZip Mac optimizer, it is a child's play. It organizes and maintains your Mac in such a manner that it runs again like new.
6. AVG TuneUp For Mac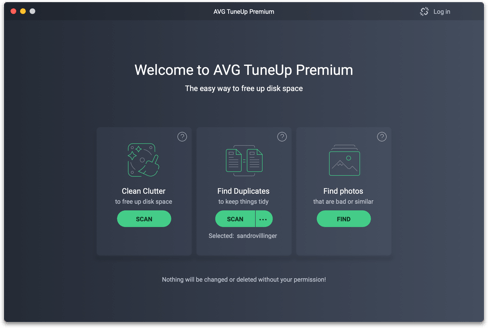 Download- AVG TuneUp For Mac
Last but certainly not the least, AVG TuneUp for Mac is undoubtedly one of the best Mac optimizers and best mac cleaner software, hands down! Given the way it optimizes your Mac and helps it get rid of duplicates, junk files, and bad quality photos, you'd just fall in love with this tool. Let's have a look at its easy to use features –
 Immaterial of where the junk is coming from – temporary files, web browser cache, log files, failed downloads, you name it, AVG TuneUp for Mac easily cleans it, in a way that no scratch comes on your Mac's performance.
 Not many Mac optimizer can claim the ability to remove duplicates. But, AVG TuneUp is one of that optimizer which easily tracks all the duplicate files – documents, movies, photos and removes them so that you can save precious space on your Mac.
 Even while you are on the snooze, AVG TuneUp for Mac stays alert and awake. It continuously keeps the junk at bay while making sure that nothing important is deleted. Plus, you even get to choose the settings that you desire.
7. Onyx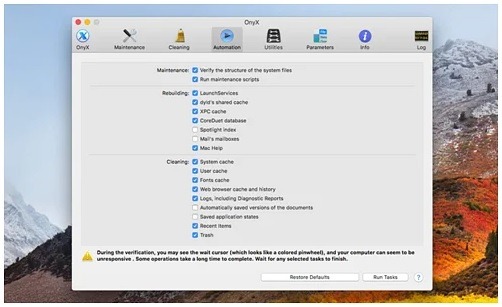 Download- OnyX For Mac
An open source and free mac optimizer, Onyx has a simple and natural interface and is absolutely lightweight on your system.
Enhance speed: Onyx has the ability to clean all the mess from your system which helps in improving the speed of Mac.
Cleans unnecessary items: You can easily get rid of cache, web cache, copy files, inward logs and databases.
Uninstaller: It can uninstall all the applications which are not required in the system anymore.
8. App Cleaner & Uninstaller Pro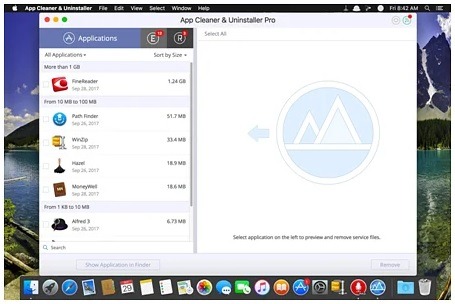 Download- App Cleaner & Uninstaller Pro
As the name itself suggests, this tool can significantly clean junk and uninstall unnecessary applications swiftly.
It can easily expel internet plugins from Mac devices keeping space in the system.
Resetting the application by erasing associated documents and files saves the system from getting cluttered.
The tool is capable of disposing off broken records instantly.
9. MacKeeper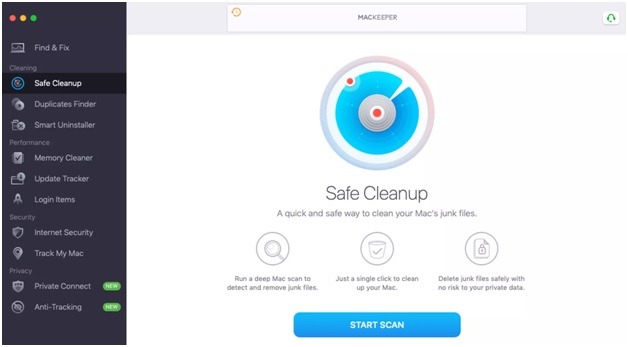 The keeper for Mac, MacKeeper provides security and optimization in the smartest manner possible.
It helps in optimizing the Mac at its peak performance.
Protecting the system from adware, virus and online threats are other features to be noticed.
The software even would let you trace the Mac device which has been lost.
 10. Avira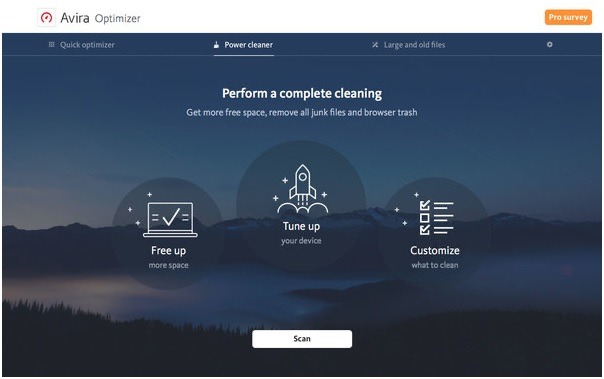 Download- Avira
You can get the best performance out of your Mac when Avira optimizer is settled with your Mac. From file cleaning to intuitiveness, Avira has it all.
One click operation has capability to scan the system and find junk hidden within it.
It has a duplicate finder which can clear duplicate photos and videos to save space.
It spots the large and old files which hog up the system.
How Can You Manually Optimize Mac?
As an initial step, before you invest in a Mac optimizer, you can ensure the measures like the ones mentioned below to optimize the resources on your Mac –
Cut the clutter on your desktop by having fewer icons on your Mac. The lesser the icon, the lesser the load on your RAM
See which apps are actually feasting on your system's resources before you hand over the job to the Mac optimizer. You can track them in the utility folder that resides in the applications folder
More the number of tabs, the more the load on your browsing speed. It just takes a bit of judgment to check which tabs you need and which tabs you don't
Don't let the cache cash on your Mac's storage. For this open finder windows and enter the following command in the search box ~/Library/Caches and hit Go. When the folder opens, press command+A to select all folders and then command + delete.
Features to look out in Best Mac Optimizer Software
An efficient Mac optimizer comes loaded with several features. Here are some of the features that you should check when investing in a Mac optimizer –
1. Junk Scanning
Scanning and cleaning of unwanted cache files, log files and other trash that can clog up your Mac's storage
2. Software Updater and Uninstaller
A Mac optimizer helps update the software to avoid security issues and uninstall the ones which are no longer needed
3. Startup Management
There are various startup and login items that are counterproductive and that can cause crashes, A Mac optimizer removes such items and organizes items
4. Kill Unwanted Background Process
It's manually difficult to track background processes. The best Mac optimizers analyze your Mac and kill such processes, thereby, preserving a considerable amount of battery.
– internet privacy
– Disk optimizer
A Mac optimizer can identify the files that are clogging up the disk space. Also, it even compresses data.
To conclude
So, these were some of the best mac optimizers that can help your mac reach its peak performance.  Did your favorite make it to the list or you have something else on your mind, do let us know in the comments section below.
FAQs: Best Mac Optimizer Software