CCleaner Review: Complete Guide On Mac Cleaner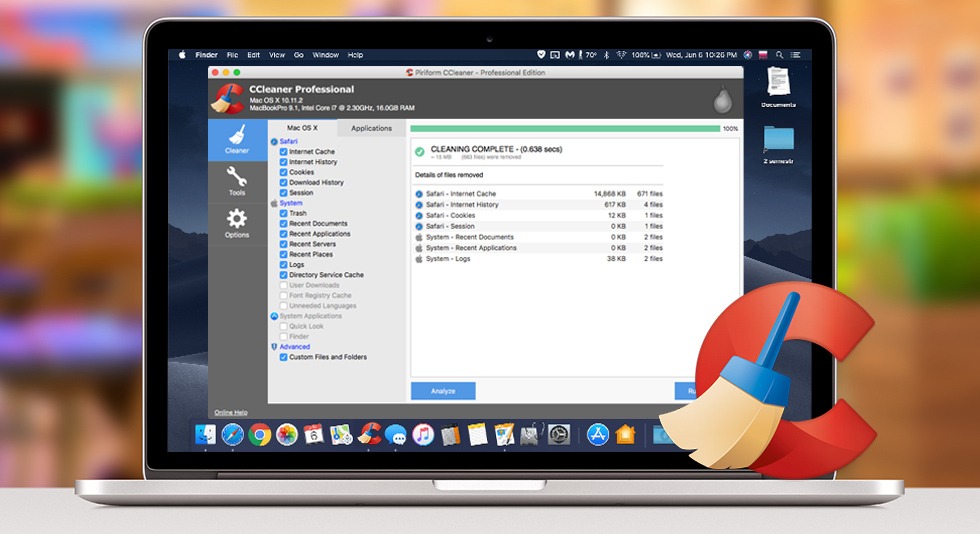 Using Cleaner in a device is precisely like sweeping through the house, which has to be as efficient as possible. The Cleaner has to be something that scans the entire system thoroughly & cleans it up by decluttering all unwanted things. For every system, the functionalities differ & that's where the Cleaner needs to be customized enough to adapt accordingly.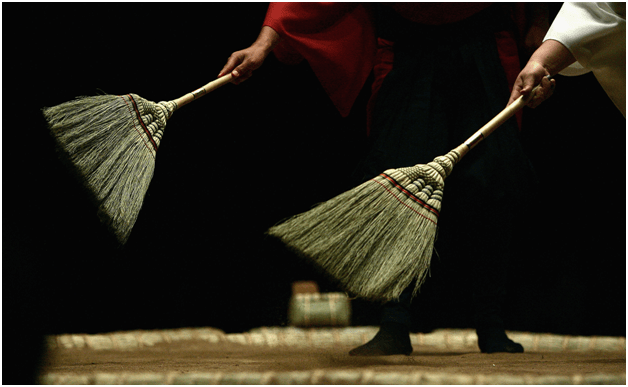 Even if Macs are known to be one of the most secure operating systems, they need a tool like Cleaner to keep the trash files as away as possible. That is why we are here to talk about CCleaner, considered one of the best Mac cleaner.
So, let's understand what CCleaner is & if it's the best junk cleaner for Mac:
CCleaner For Mac Review:
Interface and Ease of Use: Intuitive and easy to use
Pricing (Free and Paid): Starts at $29.95 for 1 Mac/ year.
The free version cleans up potentially dangerous cookies left over by websites. The professional variant includes everything in the free variant; it also comes with automatic updates, real-time monitoring, and premium support.
Identify Large Files: Yes
Identify Duplicate Files: Yes
Regularly Cleans Storage: Yes
What is CCleaner?
Claimed as the best Mac cleaner to fix a slow Mac, CCleaner tops the list with high distinctions. For any machine to work in good order, maintenance, oiling, & polishing are required, along with cleaning out the junk. Just imagine that if we don't perform any of these actions, the machine will fail miserably, and its lifespan will be much shorter. Started in 2004, the Mac storage cleaner has reached almost every part of the world with a satisfying crowd.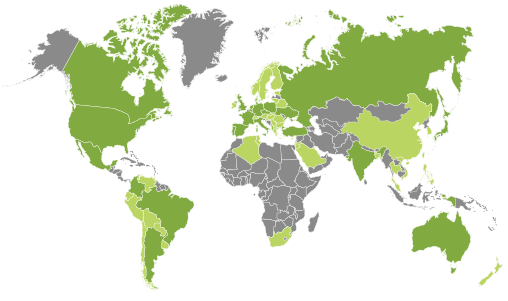 This is where the Mechanic comes in & cleans out the junk to make the car new again & similarly, CCleaner kicks in to help a device work faster (if working slowly) & cleans out the junk files.
Starts at $29.95 for 1 Mac for 1 Year

Read In Short – What Does CCleaner Do?
A simple question with unlimited answers, CCleaner performs every action from scanning the system thoroughly, listing the junk files, & clearing out the junk to make more space on your Mac.
The websites you visit while working online also leave temp files on the hard drive that also need to be deleted for various reasons. If you want to go ahead & delete the temp files manually, you can do so but know that it will take a hell of a time to eliminate each of them separately. Wherein, Mac storage cleaner does this whole operation within seconds effectively.
Pros & Cons of CCleaner for Mac
Pros:
Easily navigable interface
Uninstall unwanted applications
Erase large files
Erase free space
Subscription & Pricing
Since the Mac cleaner tool performs too many actions, different versions help you around with various functionalities. The versions are Free & Professional.
Free version: This CCleaner version is the free one that can help you keep your Mac running faster & smoother. Additionally, it clears out all the potentially dangerous files that can hamper your Mac.
Professional version: The licensed version of the Mac cleaner tool includes a Free version & additional functions such as real-time monitoring, premium services, privacy protection, auto-updates, & whatnot.
Price: $29.95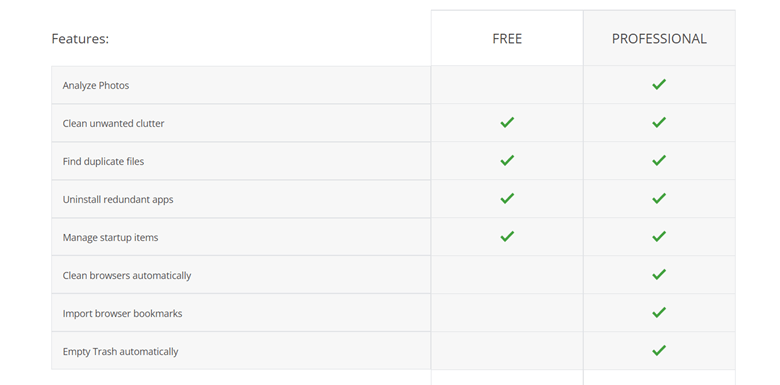 The different versions of CCleaner can be found here to be downloaded.
Also Read : CleanMyMac VS. CCleaner – Which Mac Cleaner is The Best?
CCleaner for Mac – Features
Features At Glance:
Clean browser cache, history, cookies, sessions, and download history
Clean system logs. Recent documents, applications, and other items
Uninstall redundant apps or apps refusing to uninstall.
Find and remove duplicate files.
Find and delete large files.
Now that you have an overview of what features CCleaner offers let's dive into these features one by one –
1.  Get Rid of Unwanted Clutter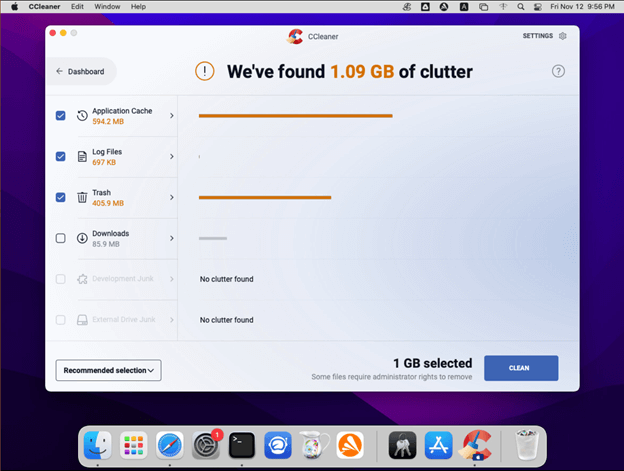 To free up space on your Mac, CCleaner scans various areas of your hard drive. It then identifies unwanted items such as log files, application cache, temporary files that arise when you run an application, and so on. You would be amazed at how much storage space these redundant files take up and how easily you can free up this space with just a click of a button.
2. Let Not Your Browser Invade Your Privacy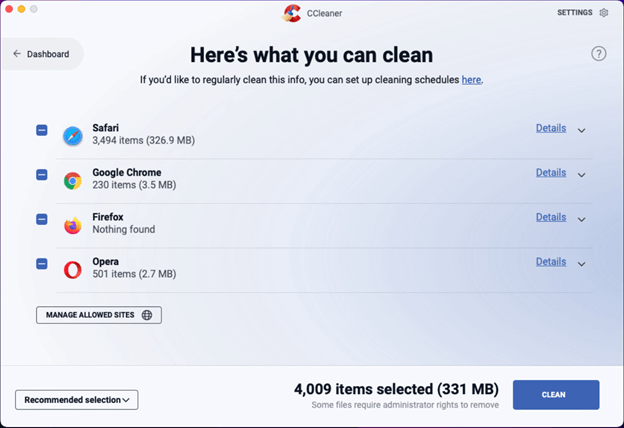 CCleaner lets you clean every ounce of your personal info and activity that popular browsers store. At the moment, it can check Safari, Firefox, Chrome, Edge, Brave, and Opera for any privacy traces. CCleaner also lets you schedule browser cleaning during which each of these browsers will be cleaned at a designated schedule.
3. Free Up Space By Deleting Duplicates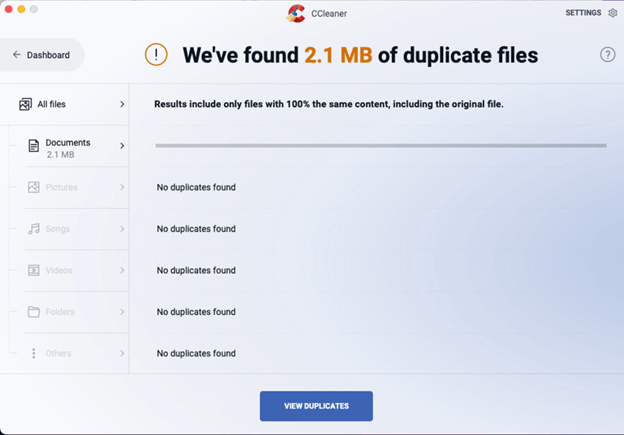 A large part of your Mac cleaning task involves identifying and deleting duplicate files. Now, manually searching and deleting duplicates can be a tedious task. You can now trust CCleaner with the task of finding and removing duplicate files. The only thing that should be noted is that CCleaner only detects 100% identical duplicates.
4. Manage Startup Items
Startup items, in other words, the items that launch automatically every time your Mac boots up, significantly use your Mac's processing power and thereby affect your Mac's performance. Some of these items that are either applications or parts of applications needn't run either in the background or when your Mac boots up. CCleaner gives you complete control of such items, as seen in the screenshot below.
5. Remove Imperfect Photos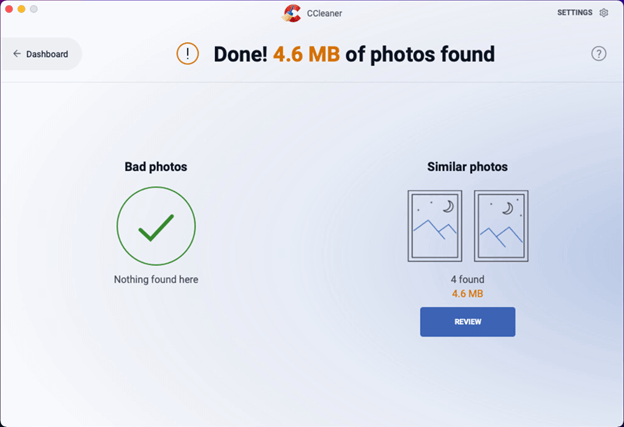 Not every photo or memory needs to make its way into your hard drive. However, there are times when we dump every photo that we have captured into our hard drives and lose precious storage space. These include blurry, similar, badly lit, and many other photos which need to be removed. In a hard drive that is clogged with hundreds and thousands of images, finding and removing such images is next to impossible. Enter CCleaner – it analyzes photos and detects all such images. It even lets you preview images before you choose to delete them.
6. Uninstall Unneeded Apps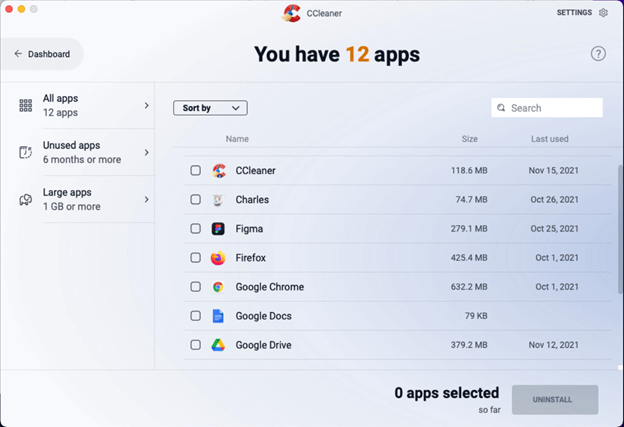 Oftentimes we download apps, only to realize later that some of these have just been sitting and feeding on our Mac's memory and resources. The question is – how do you differentiate between apps that are frequently used and those that are unused. To add, there are also large apps that remain installed without any purpose. CCleaner helps you quickly identify and delete applications that are no longer used.
Also Read: CleanMyMac X VS. MacBooster 8
Flaws in Cleaner For Mac. Is There Any?
There is nothing called a "Perfect platform" when it comes to breach in. Many loopholes can lead to becoming a victim of cybercrime. There was an incident with the 32-bit Windows version of CCleaner v5.33 with Trojan that led to infecting more than 2 million computers.
For the incident, Microsoft stated, "Trojan:Win32/Floxif.A is a malicious program that is unable to spread of its own accord. It may perform several actions of an attacker's choice on an affected computer".
A trojan is something that can open a backdoor on the infected computers. This allows hackers or attackers to enter the system from the second stage and deliver an additional payload.
The plan of action came into existence when the next version CCleaner 5.34 patched the security flaw. Though the damage had been done already, the good thing is that CCleaner for Mac hasn't been compromised ever.
Just download the software from the official website & don't forget to use anything but the latest version.
Also Read: Best App Uninstaller For Mac to Remove Unwanted Apps
CCleaner For Mac Reviews From Users
A significant percentage of the users are quite satisfied with the overall software, including price, user interface, & whatnot. The credibility gets counted when you know that users are quite satisfied with the product. Checkout the Ccleaner for Mac review as below:
"If you're looking to give your OS X laptop or desktop a shot of new life, CCleaner is a solid choice. It's free, simple to use, and most importantly, effective." – Jeffrey L. Wilson (PCMag)
It's not a review. However, CNET shares the statistics on users adopting CCleaner for Mac – "CCleaner boasts an excellent average user rating of 4.5 stars, with over 4200 users giving the application 5 stars."
Wrapping Up
CCleaner for Mac has been considered as the most secure tool that helps with the smooth flow of work & processes. The ultimate disk cleaner for Mac, CCleaner clears out space on the system that can be reused for other applications. Deleting unnecessary & junk files so accurately has made millions of users opt for the best Cleaner for Mac.
Frequently Asked Questions