How To Delete Cache On a Mac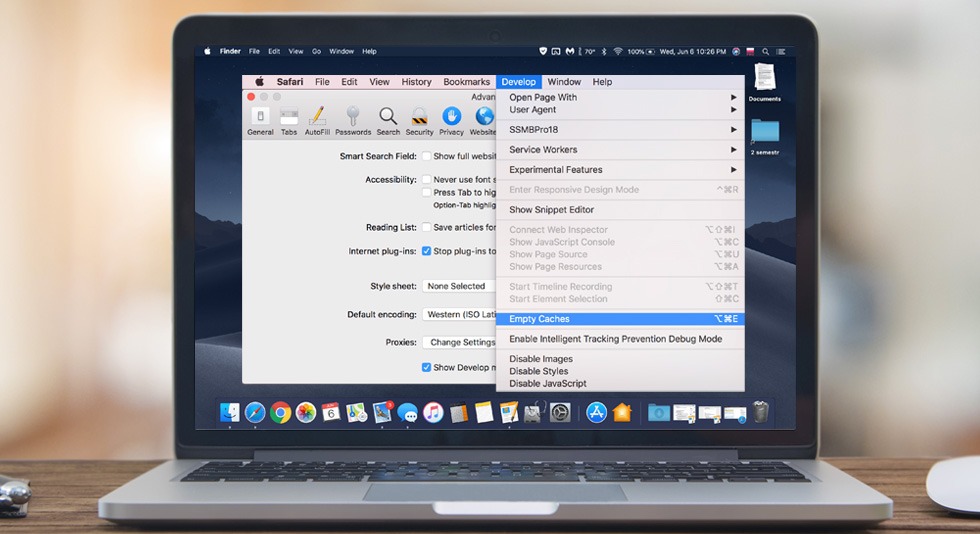 If your Mac is running slow and the speed is receding every day, it could be because of cache clogging up the precious space in the system. It is required that you delete Cache on Mac and retrieve a massive chunk of disk storage so that your Mac can breathe and run smoothly. The system starts acting worse when this cache and other junk files come in conflict with the functioning of Mac. So, it would help if you learned how to delete cache on a Mac and make it smooth once again. But before that, let's find a little more about the cache.
Also Read: 11 Best App Uninstaller For Mac to Remove Unwanted Apps
What Exactly Is Cache?
Cache files are those temporary files which are created by:
Browser (Visiting a website means loading of the necessary information in the memory of the device)
System (Temporary data of any programs installed in the device)
App or User (Even in the absence of internet connection, applications can run faster and in a stable manner)
Pro Tip
One of the fastest and easiest way to clear the cache on a Mac is to use a third-party utility like Cleanup My System. The cache cleaner module of Cleanup My System helps you delete log files, cache files, and crash reports that take up unwanted space on your Mac. To cliché using Cleanup My System –
1. Download, run and install the utility.
2. Click on Cache Cleaner from the left-hand side.
3. Click on the Start Scan button.
4. Once logs, cache, and crash reports are detected, select items manually that you wish to remove
5. Click on the Clean Now button.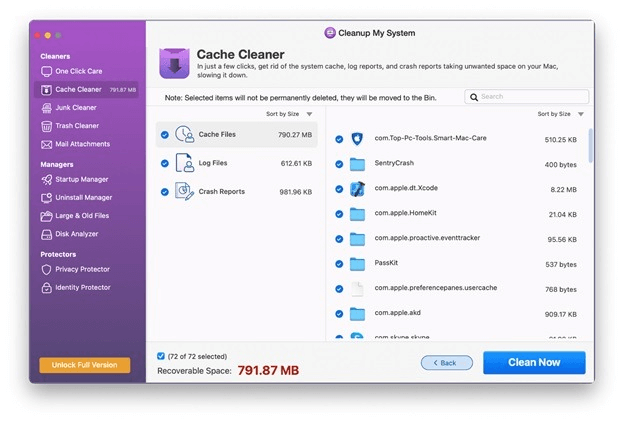 To know more about this wonderful tool, here is an inside-out review of Cleanup My System.
These temporary files are saved in the system so that any of the processes become faster when you use it for the next time. For example, multimedia files that load on a web page or application once in a while when you use it. Users get faster results whenever they load the page as the loading time is reduced to a great extent. The offline pages that you can access is because of the cache files stored in the system.
Part 1: How To Clear System Cache On Mac?
Let's explore one by one how to clear the cache on MacBook.
1.1 How To Empty System & App Cache On Mac Manually?
This is a straightforward process to undergo, and you can quickly delete the cache and cookies of the system manually. Follow the steps below:
Step 1: Open Finder and open Go > Go to Folder.
Step2: Here, type ~/Library/Caches and hit Go.
NOTE: As you are about to delete files, it is best to take a backup of all the essential files for future use. The backup could be done using Right Backup, which gives you an advantage of having one account, and it's easy to access on any device (Windows, Mac, iOS and Android).
Step 3: Now, under Caches, open each folder manually and delete the files by dragging them in the Trash one by one.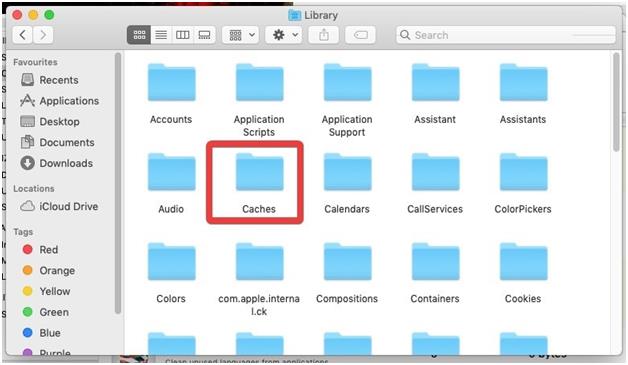 Step 4: Empty the Trash, and this is how to delete cache on a Mac.
However, the process mentioned above is time-consuming and hectic. If you wish to switch to a quick method that easily removes your system files in one click, you need to scroll down for the next method.
1.2 How To Empty System Cache On Mac Using Cleanup My System?
Cleanup My System by Systweak Software helps in decluttering the storage space from Mac and improves the performance of the system to a great extent. Even after all the cache files, redundant data and junk files are removed, Cleanup My System gives a stable environment for the upcoming processes in the system. So how to delete cookies on a Mac using the tool?
Step 1: Download Cleanup My System on your system.
Step 2: Run the setup, complete the installation process and it is ready to use. Launch the application.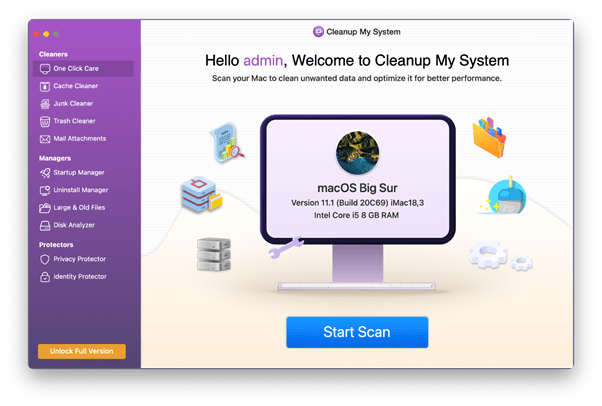 Step 3: Click on 'Start Scan' and your system will be scanned entirely in a few minutes, and the results will be displayed to you in a few minutes.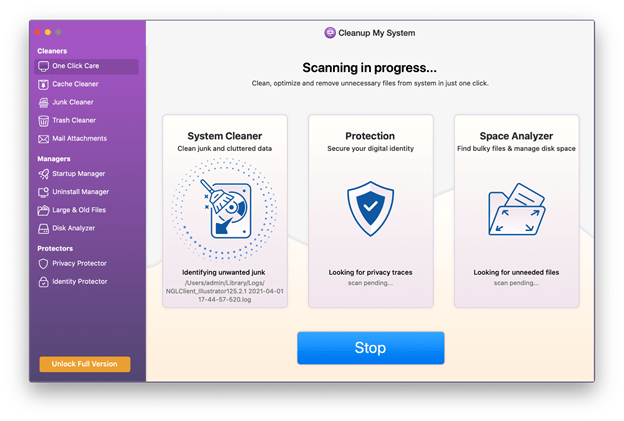 Step 4: Click on 'Clean Now' to get rid of system cache, logs, temporary files and other unnecessary items settled in the precious space.
Part 2: How To Clear Browser Cache On Mac?
We will learn how to Clear Cache on Mac in major browsers like Safari, Firefox and Chrome below.
2.1. How To Clear Cache On Safari?
Follow the steps below to clear the cache on Safari.
Step 1: Open Safari browser and select Safari from the top menu bar.
Step2: As the other options unfold, choose 'Clear History' to remove all the browser cache.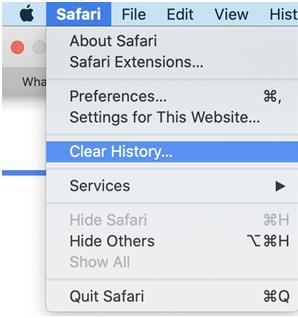 That's it! You indeed need to remove the complete history of the browser to delete Cache on Mac, but this option has been designed keeping privacy in mind.
Also Read: How to Clear Safari's Cache and Cookies on Mac
2.2. How To Clear Cache On Firefox?
Follow the steps below to clear the cache on Firefox.
Step 1: Open Firefox browser on Mac and click on three bar icon from the right side of the browser.
Step2: As the menu appears, select Privacy and Security, check the box of Cached Web Content and click on 'Clear Now'.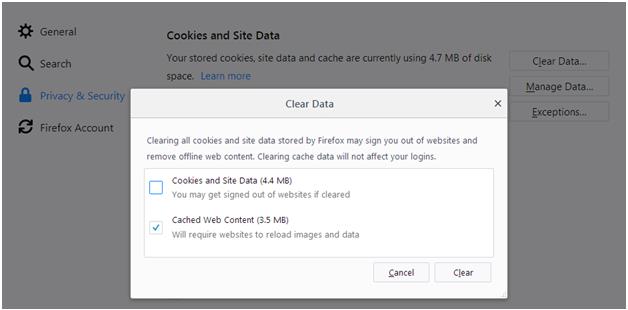 2.3. How To Clear Cache On Chrome?
Follow the steps below to clear the cache on Chrome.
Step 1: Open Google Chrome browser on your system and click on the three-dot icon from the top right corner.
Step2: Now, select Settings and go to Privacy and Security settings and select 'Clear Browsing Data'.
Step 3: As the other settings come up, you can choose to delete complete browsing data or select 'Cached images and files' to remove them.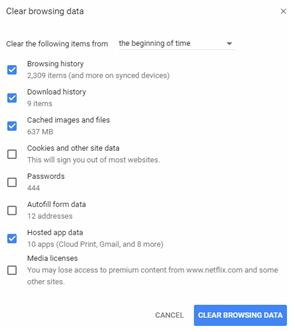 Also Read: How To Free Up Storage On Mac
Part 3: How To Clear Cache From All Browsers Using Third Party Tools?
While you clean cache on browsers separately, how about using CleanMyMac X In your Mac which can do all the functions without going through the manual process? We are sure you would like to.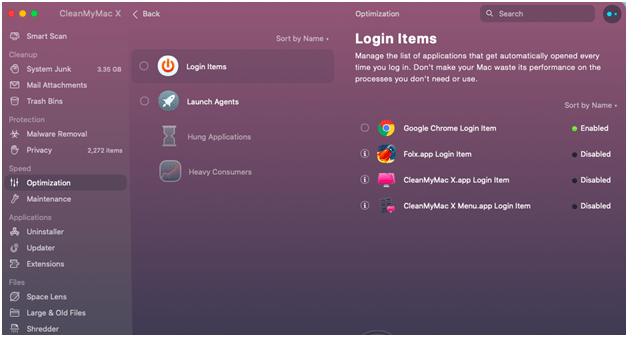 Notice the left hand panel in the interface and you would be able to locate 'Privacy' here. This tab keeps you safe from prying eyes as all the sensitive information from your browsers are deleted instantly. For example, browsing history, autofill forms, chat logs, recent visits, Wi-Fi networks, etc.
Delete Cache On A Mac
You might have a good idea about how to delete cache on a Mac now whether going through the manual method or using a third-party tool. If you ask our recommendation, we say that using a third-party tool is a rather better option as it clears cookies on a Mac efficiently and even removes the redundant files associated with it. In this, Cleanup My System and Disk Clean Pro are two most amazing tools that can clear cache and delete cookies on Mac with high precision. So what is your choice?
FAQs: How To Delete Cache On a Mac