Best Browser For Mac in 2023: Fastest & Lightest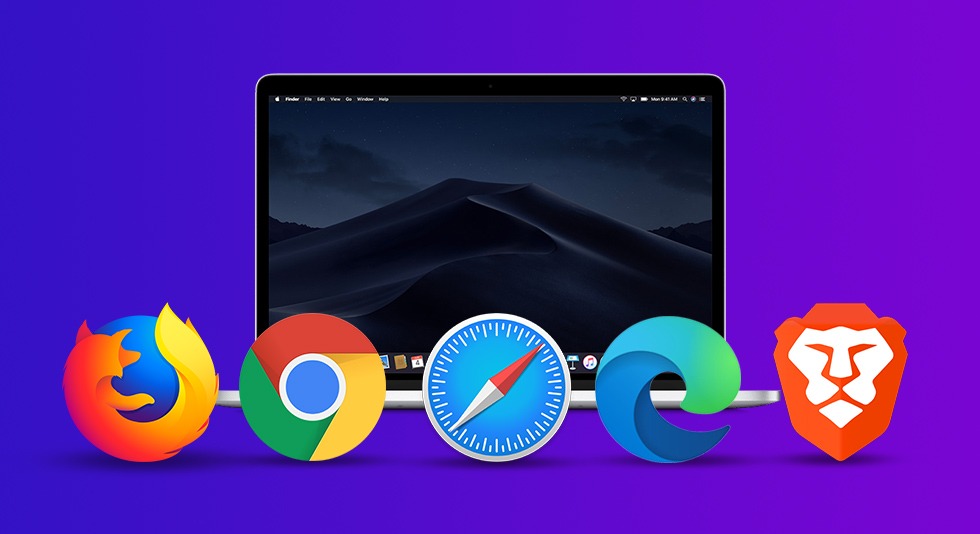 It doesn't matter if you have a Windows or macOS, the choice of a browser for an operating system is very crucial and should always be a wise decision. After all, you spend quite a significant part of your day surfing the web, isn't it? Here we are going to talk about some of the best web browsers to use on Mac that helps in speeding up the delivery of browsed information.
If you ever had a notion that you probably don't have as many options as you would have if you were a Windows user, the following options for browsers for macOS will make you think twice.
How to Get Rid of Browser Cache on mac?
Browser cache is a temporary storage area which stores all the recently downloaded web pages. It plays a vital role as you can quickly go back to a particular web page without needing to download it from the web again.
Now, you may wonder, if it is so important, why would anybody need to get rid of it? That's because there are times when this browsing cache can cause more harm as if it is compromised and misused, your security can be jeopardised. For instance, hackers can access your location from the website you have visited or access any files you have used when accessing an online application. That's why it is recommended that you clean the browser cache from time to time.
One of the best and the easiest ways to get rid of browser cache is to use a best mac cleaner tool such as Cleanup My System that scans all the browsers you have installed on your Mac and cleans any browser cache and internet history that can be misused.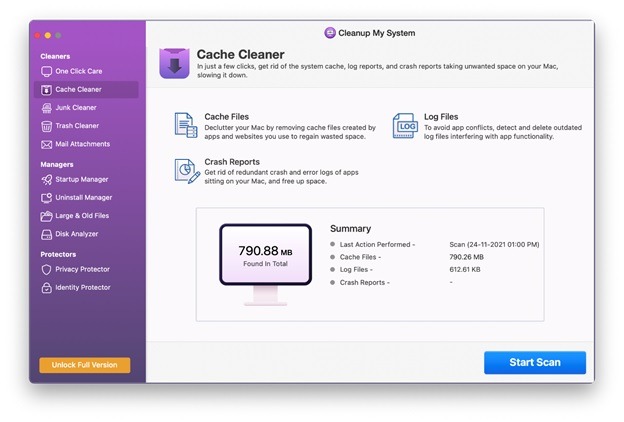 Install Cleanup My System To Clean Cache of Your Mac
Read Complete Review of Cleanup My System
Best Browser For Mac (Safari Alternatives):
When choosing the best web browser for MacBook Pro, there are several aspects that you should consider. Apart from an easy to use interface, you should find its security aspects, features pertaining to readability, the speed at which it loads pages, especially when you are multitasking and several other inbuilt features.
1. Brave –
The Best Privacy Oriented Browser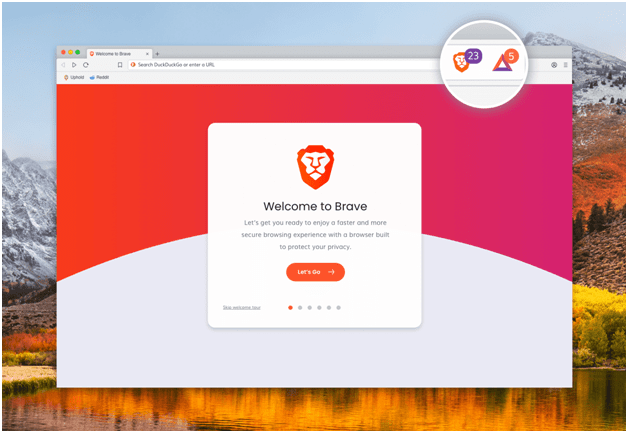 Talking of the powerful browsers for Mac and not mentioning Brave browser would be unjustified. It rises like a champion on several aspects like privacy, security and performance. Plus, it doesn't hold back when it comes to delivering impeccable features.
Features of Brave Browser for mac:
What makes it more promising is its interface, which is extremely easy to understand and even easier to navigate.
There are not many browsers that can comprehensively show you what is being blocked on your browser. Brave has a built-in ad blocker, script blocking and automatic upgrades to HTTPS, which are easily accessible from the "shields" menu.
Another great feature that Brave sports is that it lets users block content from social media. For instance, users can block Facebook login buttons or embedded posts from LinkedIn or Twitter. It even eliminates the need of having a VPN as well, how cool is that?
Having mentioned the prominent features, some of the minor features include a distil page which removes any extra elements from a web page and makes it easy to read. With the iOS version, you also get a web page to PDF converter as well. Now you definitely want to call Brave as the top browser for Mac.
Pros:
Built-in ad blocker thwarts tracking.
Faster and more efficient web browsing.
Open source browser, and it offers brave payments.
Cons:
Lack of add-ons, extensions, and plug-ins.
2. The Native: Safari –
Mac's Own Trusted Web Browser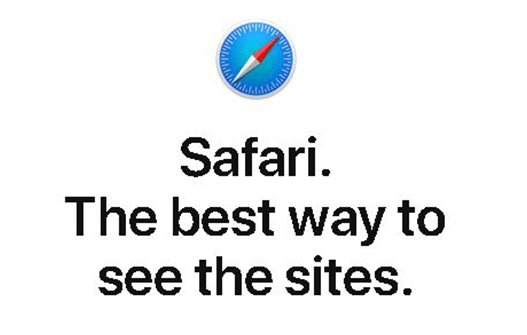 The native browser for Macbook, Safari is one of the finest browsers and is combined with updated features like Dark mode, Siri suggestions, easy switching in between tabs and intelligent security. Safari itself completes a user's browsing experience with additional Features.
Features of Safari Browser on Mac:
Privacy and security are well implemented with suggestions on weak passwords
Intelligent tracking protection from the prying eyes of hackers
When streaming videos online, less battery is consumed
Settings could be customized as per website
Ever since 2004, it has been a default browser for Apple's devices for various good reasons. To begin with, it works on the Nitro JavaScript engine, which is almost eight times faster than the Internet Explorer.
It comes with built-in functionality for sending email and accessing social media platforms like Facebook and Twitter. For readers, Safari is a treat since it comes with a Safari reader that allows distraction-free reading. Apart from all this, Safari comes loaded with extensions that facilitate both security and comforts. For instance, you get Save to Pocket, 1 Password and DuckDuckGo.
And, not to forget it is indeed a fast performer that takes care of the multitasking needs of a modern user which is why it is counted amongst the fastest browsers for Mac.
Pros:
Runs impeccably on all Apple devices, including Mac laptops, desktops, and other Apple devices.
Delivers good speed while being light on your Mac's resources.
Handoff feature so that you can enjoy browsing on other devices.
Cons:
Limited extensions and lack of customizability compared to other competitor browsers.
3. Chrome –
Best Mac Browser Packed With Extensions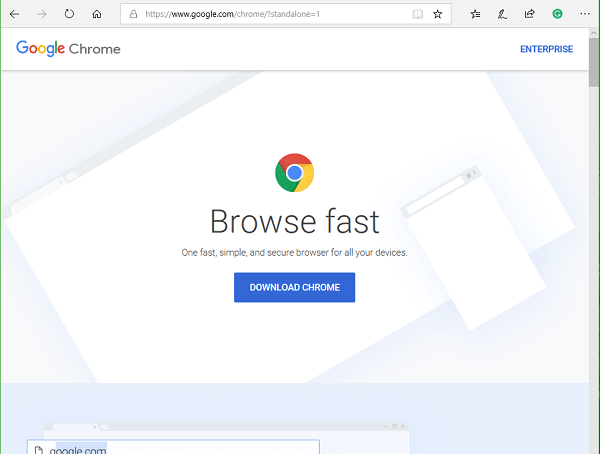 Chrome from Google is a popular browser not just for Windows users, but it is undoubtedly one of the best browsers for Mac as well. And why won't it be? It comes packed with several features because of which it stays ahead of the competition by quite a margin. To begin with,
Features of Chrome Browser For Mac:
When you install Chrome for MacBook, you get a wide array of extensions and plugins.
macOS Chrome is adept at handling multiple tabs without the slightest hitch. Though you might be apprehensive that it may devour your RAM but rest assured, it won't let you feel that quite unlike many other browsers. Chrome for MacBook loads pages fast, and it is thereby one of the fastest browsers for Mac. Also, you can easily zoom in if you find text pieces small.
Last but not least, since Chrome comes from the Google family, it makes it easy to access Calendar, Docs, Drive, Photos, etc. and hence known as an amazing and fastest browser for Macbook.
Pros:
Streamlined and easy-to-use interface.
Efficiency in handling multiple tabs.
Can sync well with Google Docs, Calendar, Drive, etc.
Cons:
Not so good with privacy compared to other counterparts.
4. Firefox – Browser for Mac That Banks On Speed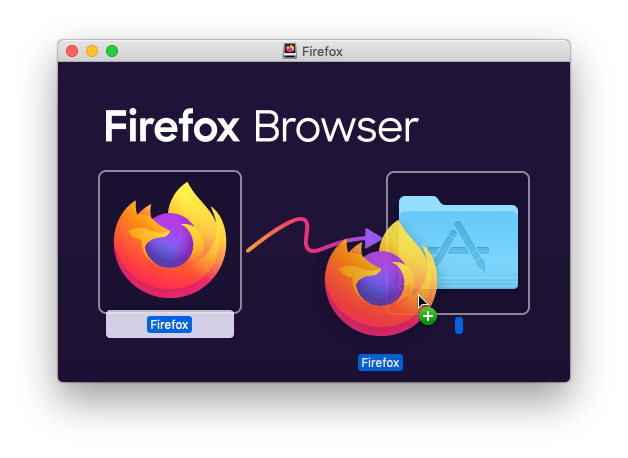 Despite being one of the oldest browsers on the block, it is still one of the best internet browsers for Mac because it has quite recently gone through several updates. These updates have focused on increasing its reliability amongst the users and the speed putting it head to head with all the other browsers.
Features of Firefox Browser For Mac:
All these updates have also significantly improved the battery life of Mac laptops. Now, as far as security is concerned, Firefox has leveled up its game against other browsers by providing an inbuilt tracker blocking. That's not the only thing; its password syncing is dependent on locally-encrypted files.
Besides all the above-mentioned features when you bring Firefox for MacBook aboard, you get tons of extensions, ability to sync login and bookmarks and dark mode feature, which makes it an enticing option as a browser. Isn't that cool?
Pros:
Exceptional privacy and security.
Speed on Mac is twice as fast.
Blocks trackers and cookies.
Cons:
Users have complained that Firefox consumes a lot of RAM
Also Read : Best Mac Apps – That Every Apple Newbie Should Install
5. Microsoft Edge – Best Browser for Multitasking on Mac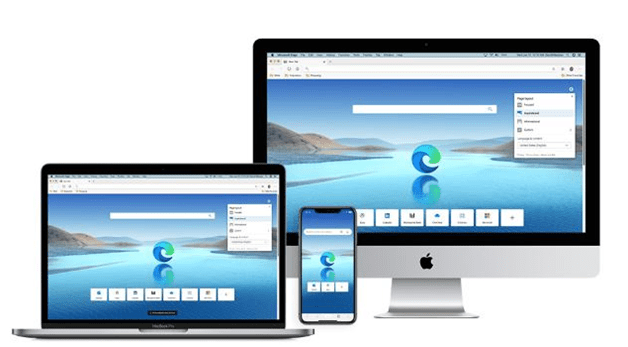 Many might misconstrue, Microsoft Edge as a revamped internet explorer. Which can't be wholly negated, but when it comes to functionality, Edge has come a very long way. Ask many mac users, and they won't shy away from saying that Edge is one of the best mac browser.
Features of Microsoft Edge Browser For Mac:
Edge uses the same engine that power's Google Chrome. This implies that you will find the same features as that of Chrome; for instance, you will be able to use the same number of extensions. Additionally you will also be able to block trackers.
On some tests, it was also found that Edge is indeed a fast performer outweighing Firefox at some instances. What's even better it completely respects your data privacy and keeps things clear and upfront, thanks to its privacy options.
Pros:
Immersive reading and dictation.
Better organization capabilities such as creating collections for webpages
Good number of extensions.
Cons:
Still uses Bing as its default engine.
Also Read: 7 Best App Uninstaller For Mac to Remove Unwanted Apps
6. Opera –
Best Unique Browser for Mac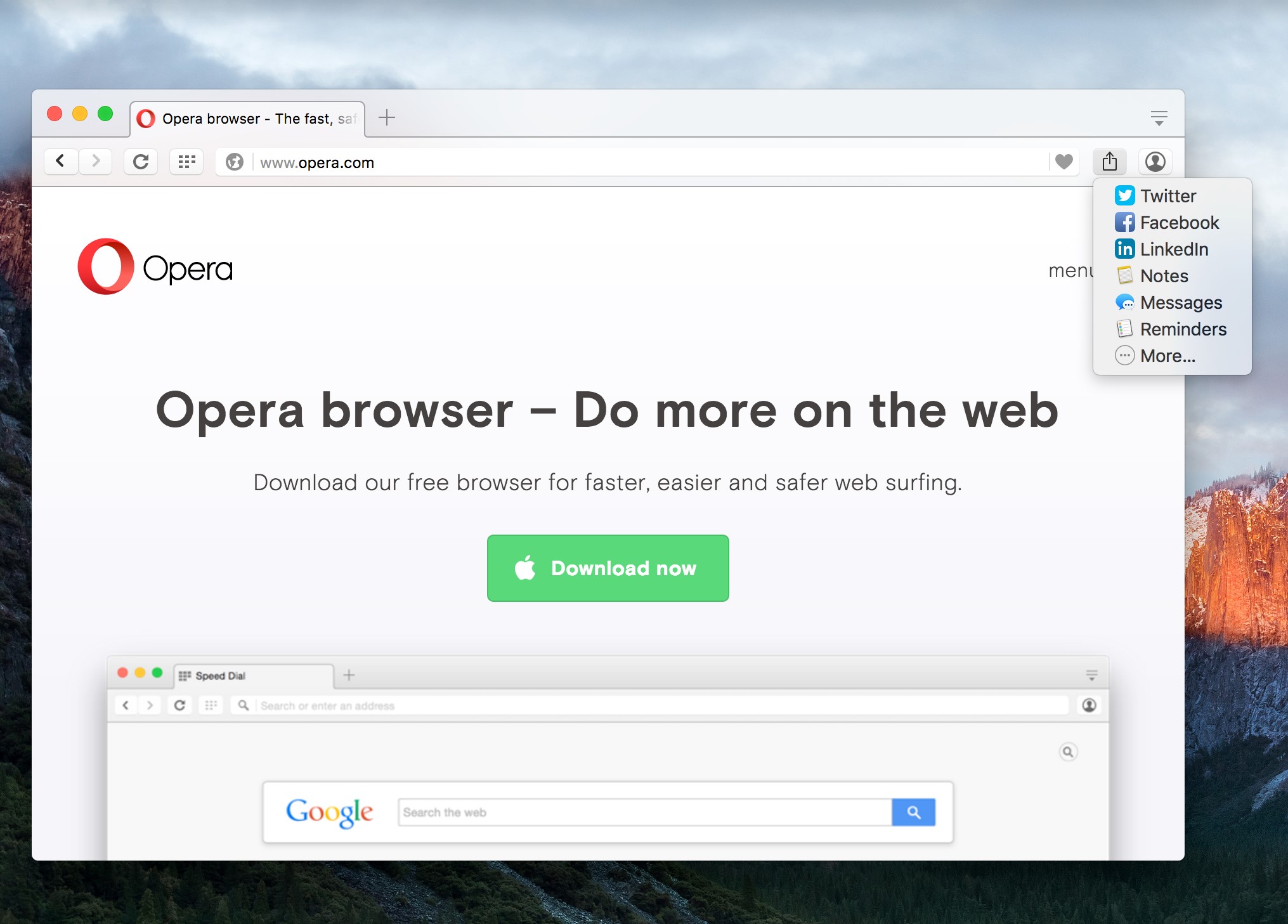 Carrying almost the same texture as Google Chrome, this browser is also known as the best alternative to Safari. Yes, it is underrated from a really long time but you can see it using the least of the RAM load possible. It even compresses the content which is not required to be displayed on the website and shows only what is required.
Features of Opera Browser For Mac:
It provides an in-built ad blocker so that no distraction could be caused to the users' working experience.
An in-built VPN is supported for high quality free browsing experience.
Very simple and clean interface so that one does not need to put a lot of effort into understanding the browser.
The in-built Turbo feature compresses the data to make the internet faster.
Pros:
Built-in VPN.
Ad and tracker blocker for more secure, faster, and safer browsing.
High personalization.
Cons:
RAM consumption is high compared to many counterparts.
7. Vivaldi –
Best Organized Browser for Mac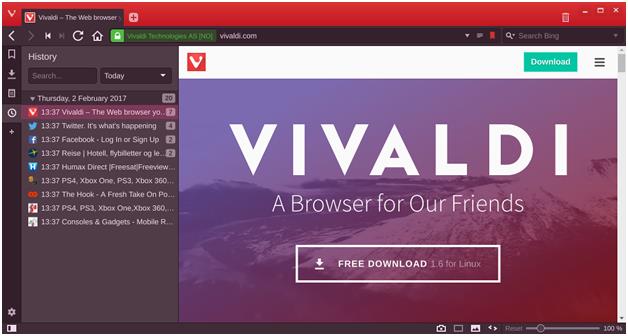 Vivaldi is yet another best web browser on Mac which is famous for its security features like protection from hackers, blocks unwanted ads that may become a security threat tomorrow and gives you control of your browsing experience with its in-built features.
Features of Vivaldi Browser For Mac:
When you get an awesome tab management which can be tiled and stacked well, you certainly don't wish to switch to other browsers.
This is a good mac browser where you can access favorite chat apps, social media feeds and news sites with one single click. You can even rearrange the icons with the drag and drop option.
Pros:
Doesn't track user data.
Private translation tool built-in.
More organized browsing experience.
Cons:
Importing bookmarks is a little glitchy.
8. Avast Secure Browser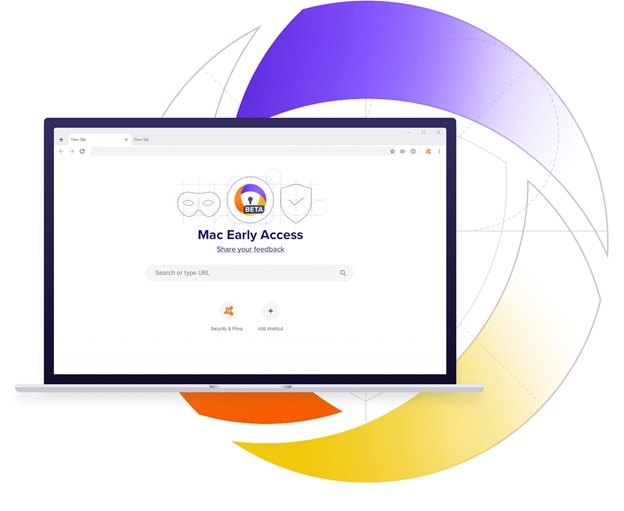 Developed from Chromium based technology, this fast browser for Mac claims to have much better security and privacy than Google Chrome. There are numerous in-built features that work out many options at a time. Checkout the Download Manager that downloads all the HD videos from YouTube and media platforms. Just like that, there is a password manager to store your passwords in one location without getting revealed.
Features of Avast Mac Browser:
Get your hands on an in-built VPN to access geo-blocked websites and shows.
It keeps your personal information secure and safe from hackers.
Pros:
Superior security and privacy settings.
Comes packed with an ocean of extensions.
Well organized with decent tab grouping and color-coding.
Cons:
Some security options require a premium subscription.
9. Tor Browser – Best Mac Browser That Protects From being Tracked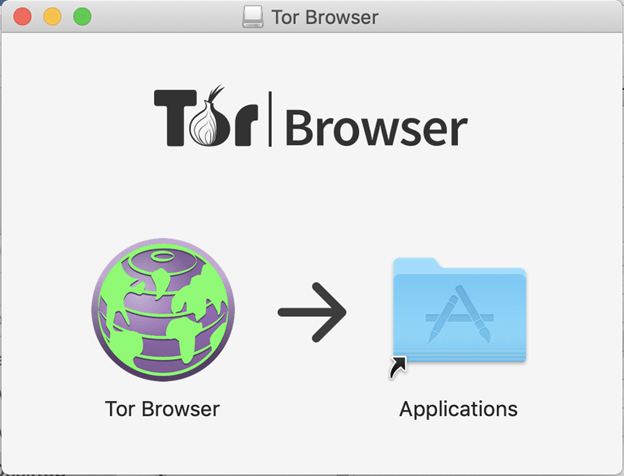 If anonymity is your main concern and you want to prevent yourself from surveillance, tracking, and censorship, Tor Browser is the browser you should consider installing. When you use Tor Browser, all your communication is sent through Tor as such no one can monitor your web traffic or even where you are connected from.
Features of Tor Browser for Mac:
Tor Browser makes it easy to block trackers. It isolates every website you visit and hence makes it impossible for third-party trackers to follow you.
In addition to the above, it even clears any cookies once you are done with your browsing.
As your defense against surveillance, Tor doesn't let anyone know what website you are visiting or surfing. All that it would appear to someone is that you are using Tor.
Pros:
Easy to install.
Traffic relayed through multilayered encryption. More specifically it goes through several thousand volunteer-run servers.
Access websites that you can't otherwise visit.
Cons:
You may lose your settings after an update.
10. Yandex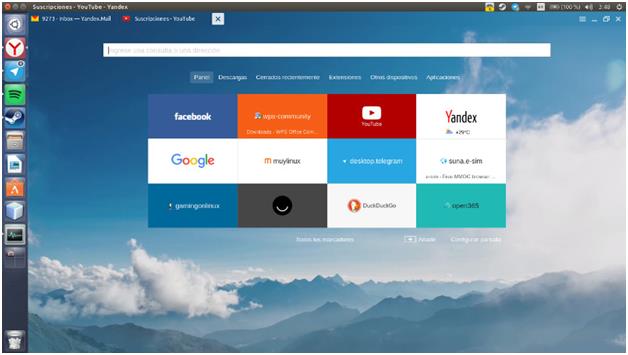 While carrying the similar look as Microsoft Edge, Yandex is making its way in the list of best and fastest browsers for Macbook nowadays. This browser gives an opportunity to view the browser interface in different shapes and colors.
Features of Yandex Browser For Mac:
Other than this, Yandex is taking care of security features carefully and encrypts your passwords and payment details using an in-built password manager.
Settings are grouped in one place so that you don't need to hassle into the sections.
One single click and you can save multiple interesting things like video, images, articles, etc. on the internet in the Yandex collection.
The reason why Yandex is called the fastest browser on macOS is because of the availability of Turbo mode. As soon as the speed drops due to any reason, Turbo mode is enabled on its own.
Pros:
Turbo mode that can help you speed up web pages should internet speed drop.
Save multiple things like images, videos, and articles in Yandex collection.
DNS spoofing protection.
11. Puffin – Best Mac Browser With A Decent Design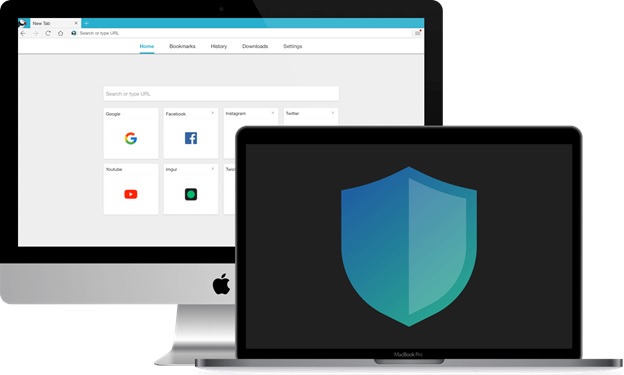 It gets in the list of best and fastest browsers in Mac as it offers amazing surfing speed, privacy and security techniques. Moreover, this browser even makes sure that it protects the users from any threat like malware while the user is surfing.
Features of Puffin Browser For Mac:
It provides an iOS version which has the ability to protect your phone like this browser protects your Mac.
It is known for consuming much less resources of the system.
Boasting itself as the fastest, it claims that websites load faster than Safari.
There is a 'Data saver customization' filter which can filter out all the unnecessary data consuming ads.
Pros:
Zero trust architecture ensures no hacker can touch your Mac.
Designed to improve efficiency.
Light on resources.
12. Maxthon –
The Best Minimalistic Mac Browser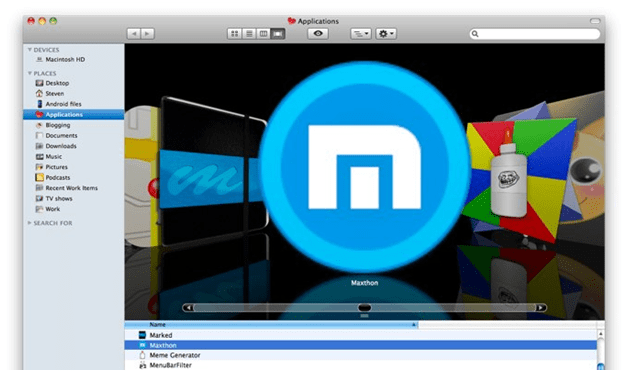 While Maxthon is a lesser-known browser if pitted against other browsers in its class but it is genuinely one of the fastest and lightweight browsers for Mac. Despite being light in size, it doesn't compromise on performance and delivers exceptional and fast browsing experience.
Features of Maxthon Browser For Mac:
Talking of the features, it offers a cloud backup which is further powered by advanced encryption which helps you never lose your data. It supports seamless synchronization between various kinds of operating systems, which makes it easy to share files.
What's even more fantastic is the fact that you can download videos from YouTube and Facebook right from the browser itself. All you have to do is put your cursor on the video, and a download sign will appear.
In addition to the above features, there is a night mode, a smart reader mode and an inbuilt screen capture which makes it one of the best internet browsers for Mac.
Pros:
Minimal crashes and smooth running.
Cloud backup.
Customizable password management
Cons:
Hasn't been updated in a while.
13. Seamonkey – Mac Browser With Multiple Features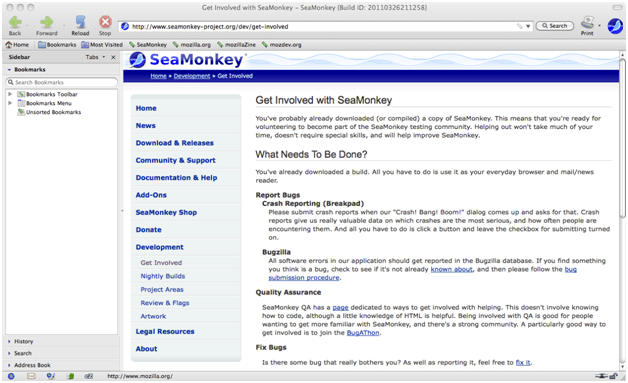 Seamonkey is yet another lightweight mac browser.
Features of Seamonkey Browser For Mac:
It comes packed with several features like IRC chat, email client, newsgroup and an integrated HTML editor. If you are accustomed to Firefox's, you will get nearly the same browsing experience with Seamonkey.
Though it is fundamental to look at after using it, you would come down to a conclusion that it is one of the best browsers for Mac. The browser is compatible with most third-party browser extensions and offers a great browsing experience in a corporate setting.
If you are a user who gives priority to consistency and familiarity in the user interface and is not bothered with fewer resources, Seamonkey could be the best choice for you.
Pros:
Cookie manager to view and delete cookies when surfing the web.
Password manager.
Comes with features like IRC chat, advanced e-mail, feed client, etc.
Bottom Line: Best Browsers for Mac
Now since you know that in the race of best browser for Mac, there are several contenders to choose from, do let us know which one is your absolute favorite. If you are already using a web browser on your Mac and just adore it over every other browser, do share your experience with us.
Frequently Asked Question on Web Browsers for Mac