Best Memory Cleaner For Mac To Speed Up Performance In 2023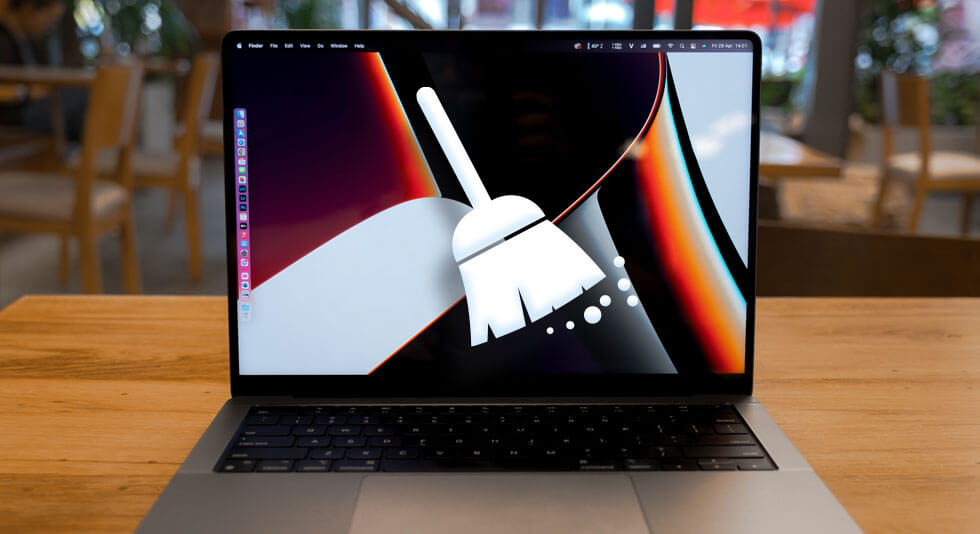 Despite owning a Mac that's shipped with 8GB RAM, users often complain of a Mac that's abysmally slow. Some even face issues such as the Spinning beach ball or error codes like Your system has run out of application memory. Apart from that, unresponsive or crashing apps are also common. A memory cleaner for Mac can be a wise choice to tackle such issues.
Need Of A Memory Cleaner for Mac?
Memory-hogging games and apps can take a toll on your Mac's performance, and soon, you might observe crashes, insufficient RAM, and other performance-related issues. You might even notice that despite not stuffing your Mac with files, there is insufficient space to add more files or install apps. Trying to free up memory or identify the culprit apps is not easy. However, a tool that can make it easy is a memory cleaning app for Mac. Since there are plenty of them, we have curated a list of some of the best memory cleaner apps for Mac.
Best Memory Cleaner For Mac in 2023:
1. Cleanup My System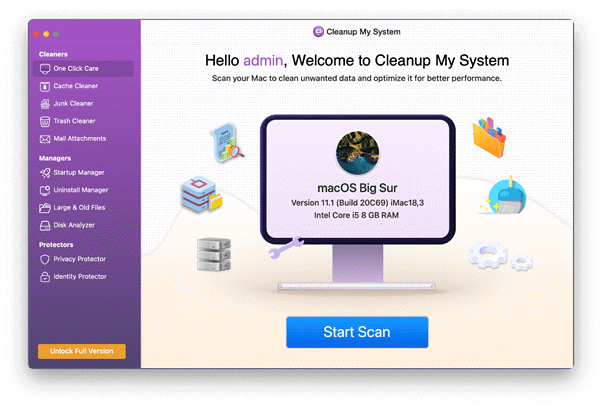 Get Cleanup My System
Cleanup My System is one of the best memory cleaners for Mac developed and designed by Systweak Software. This Mac cleaning utility can help eliminate all the clutter in your Mac and optimize it for supreme performance. Apart from cleaning tasks, you can also manage login items and uninstall apps completely.  To know more about how Cleanup My System can help keep your Mac in the perfect shape, check out our inside-out review of Cleanup My System.
Pros:
Clean unwanted cache
Manage startup items
Analyze disk and remove old files
Cons:
Malware removing module missing.
2. CleanMyMac X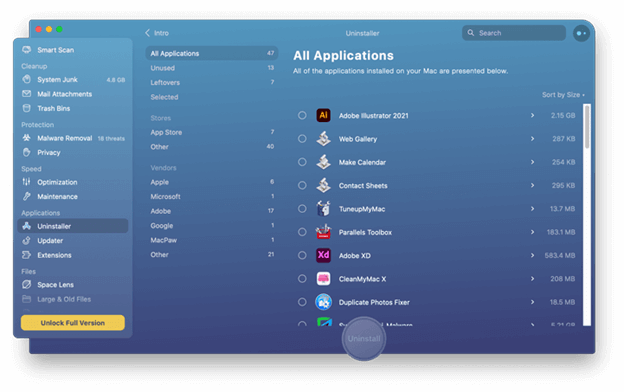 Get CleanMyMac X From Here
Another great Mac RAM cleaner (In fact, an overall Mac cleaner) that can help you with the task of cleaning your memory is CleanMyMac X. You can either use its Maintenance module that can help you free up RAM, or you can use its dashboard that can help you analyze memory. With the help of CleanMyMac X, you can also focus on Heavy Consumers. You can check out the review of CleanMyMac X to dive deeper into its functions and features.
Pros:
Remove all kinds of junk
File shredder
Malware removal
Cons:
No dedicated modules to get rid of duplicate files.
3. IObit MacBooster 8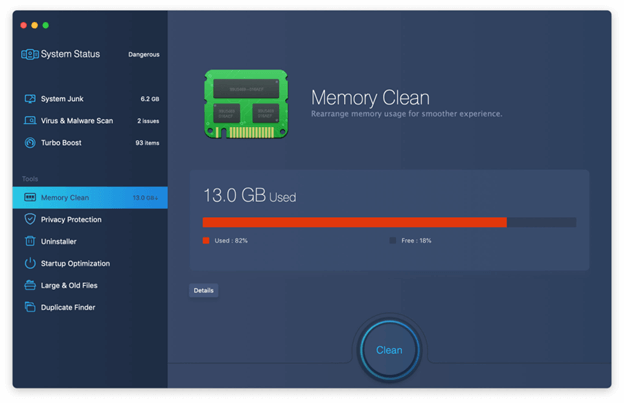 Download: IObit MacBooster 8
IObit MacBooster helps speed up your Mac by helping it release memory. The memory cleaner for mac helps you identify processes occupying memory, and you can then decide whether or not to close them to free up memory. Here is an in-depth review of macBooster 8.
Pros:
Disk and storage optimization
Dedicated memory cleaner
Virus and malware protection
Cons:
Browser functions limited to famous browsers.
4. Nektony Memory Cleaner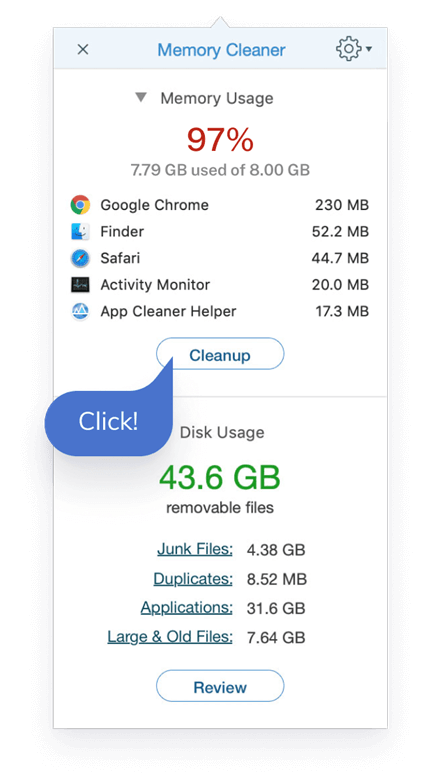 On the face of it, Nektony's Memory Cleaner for mac looks like a straightforward app, but plenty can be done and seen with this Mac cleaning app. For instance, you can clear your Mac's RAM with one click. Speaking of which, you can even set automatic RAM cleanup. You can also identify and clean junk files and view disk usage stats.
Pros:
Comprehensively manage disk space
Uninstall unneeded applications
Speed up Mac
Cons:
Can't remove large files
5. BuhoCleaner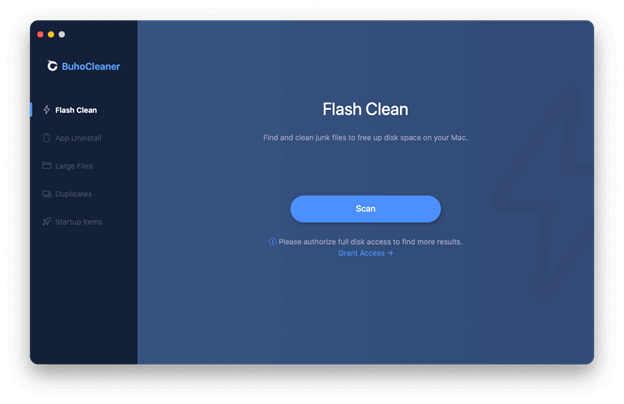 Developed by Dr. Buho, BuhoCleaner helps you monitor RAM and disk usage in real-time. What makes BuhoCleaner one of the best RAM cleaners for Mac is the fact that you can free up RAM with one click.
Pros:
Reload tasks and make them run smoothly.
Free up RAM with one click.
Find and get rid of large files.
Cons:
Limited functionality in free version
6. Memory Clean 3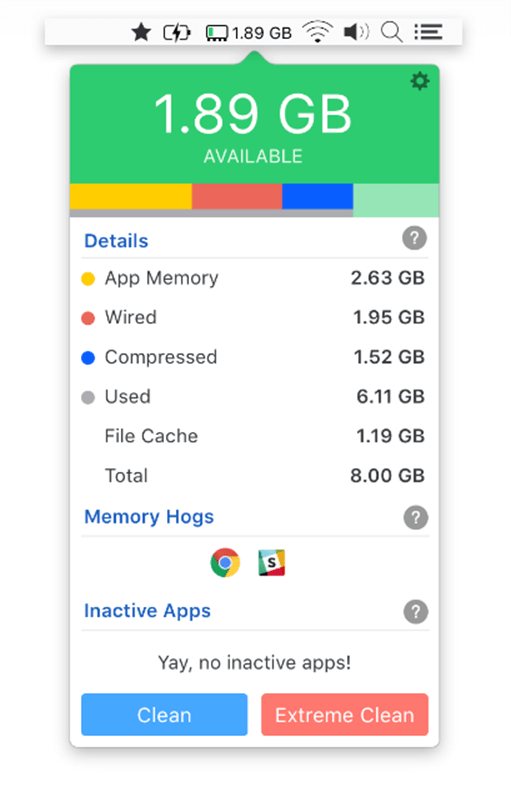 Looking for an app that can help you optimize your Mac's memory and help your Mac run fast? Memory Clean 3 is a memory cleaning app for Mac that you can consider. It works by purging your Mac's inactive memory and works like a charm after you have closed a memory-hogging game or app.
Pros:
Get notified about which apps you have not used in a while
Identify and close memory-hogging apps
Speed up Mac by optimizing Mac's memory
Cons:
Lacks file management features
7. Daisy Disk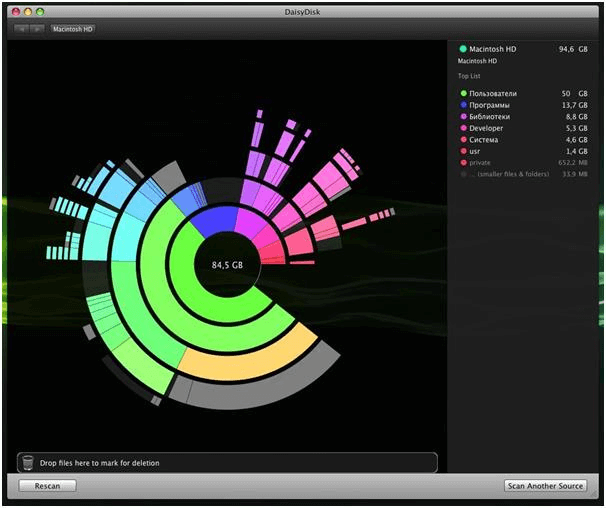 If you are looking to delete redundant files from your Mac to free up disk space, Daisy Disk is one tool that you consider investing your hard-earned money into. It neatly sorts your disk storage into categories, and then you can figure out what is taking a lot of space. It is indeed one of the best disk space analyzers for Mac as well.
Pros:
Comprehensive graphical interface to show storage
Preview files before choosing to delete them
Scanning speed is decent
Cons:
Process of deleting can be tedious at times
8. AVG Cleaner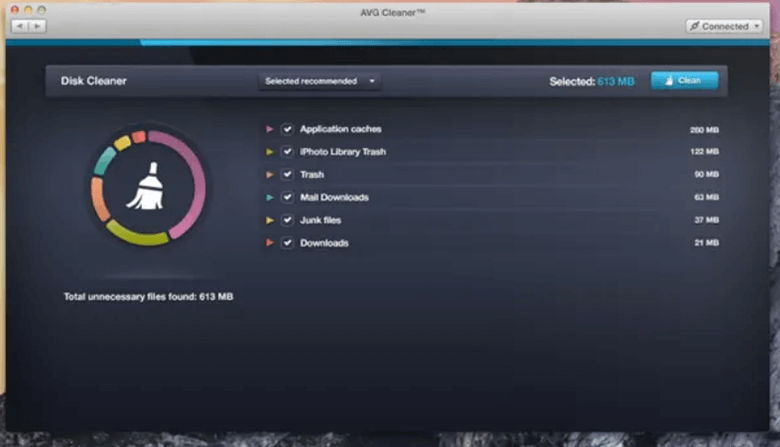 AVG Cleaner for Mac can help you free up memory by cleaning unwanted log files, uninstalling leftovers, redundant browser cache, and so much more. You can even scan your Mac for duplicate videos, music, pictures, and other files and remove them to free up disk space on your Mac.
Pros:
Powerful clear hidden clutter
Browser and disk optimizer
Get rid of fragmented files
9. MacKeeper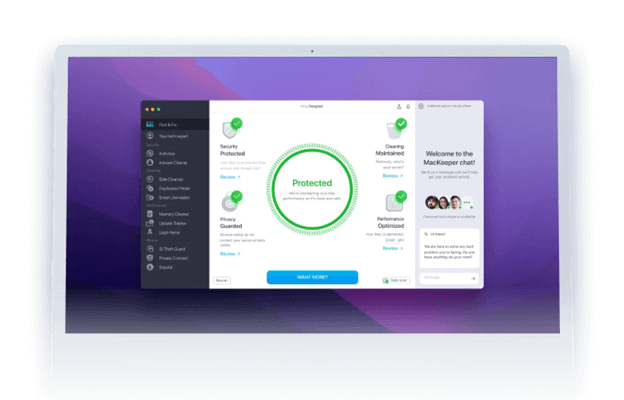 MacKeeper is primarily focused on security. It helps remove viruses, junk, and ads and ensures protection against data breaches. That said, it is equally powerful in optimizing your Mac's memory and helping you shut down memory-hogging apps and useless processes.
Pros:
Efficient Mac RAM cleaner
Comes with Antivirus
App uninstaller
Cons:
Lacks some features that are present in competitor apps.
10. Avast Cleanup Premium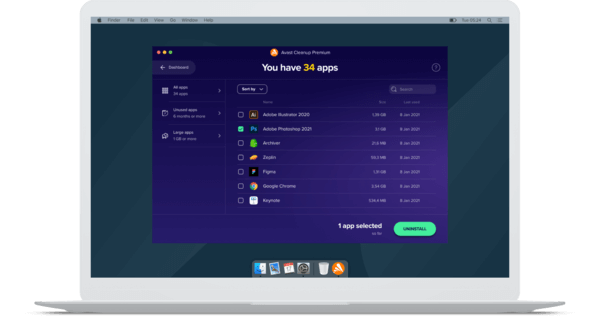 Avast Cleanup Premium helps clean your Mac's memory (RAM) by scanning and deleting unused apps that have been sitting there for no apparent reason and that cause wasteful processor cycles. After using Avast Cleanup Premium, you will not just be able to free up storage space but even see performance enhancements.
Pros:
Get rid of large and old files.
Uninstall redundant apps thoroughly
Get rid of unneeded downloads
Cons:
Scanning is time-consuming compared to many of its competitors
Wrapping Up
Freeing up your Mac's memory once in a while can be a useful exercise to get rid of useless processes and space-hogging apps. And, in that, the above memory cleaners for Mac can be beneficial. Which one would you choose? Do let us know in the comments section below. For more such content, keep reading BestMacCleaner.