Best Mac Apps In 2023: Must Have Software For Macbook (Free/ Paid)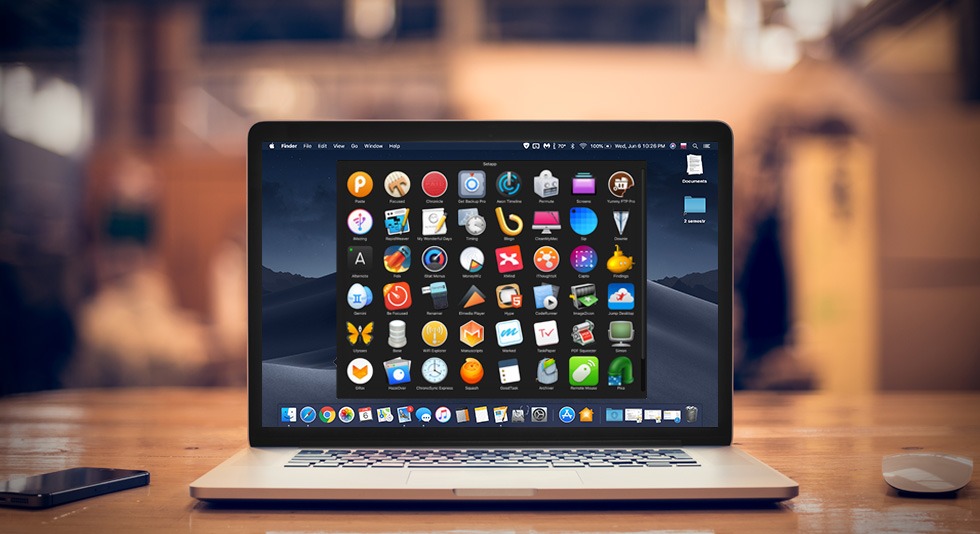 Mac Applications & Utilities offers a great way to get the most out of your Catalina toting MacBook Pro or MacBook Air. Some users prefer to pack their device with easy-to-use tools that smooth their workflow, while others prefer to have complex utilities that might take time to set up but saves time in the long run. THE CHOICE IS YOURS!
Get the perfect suite of Mac Apps that meet your needs, ease your daily tasks & increases productivity!
List of Best Mac Apps – Free and Paid Macbook Apps
| Categories | Name of The App | Compatible macOS | Price | Latest Version | Download Link |
| --- | --- | --- | --- | --- | --- |
| Best Mac Cleaner Apps | Cleanup My System | macOS 10.11 or later | Free limited trial after that $34.99 | 2.5 | Download Here |
|   | Nektony AppCleaner & Uninstaller Pro | macOS 10.10 and above | $19.90 for 1 Mac (One-time purchase), free evaluation for 1-day | 7.7.1 | Download Here |
|   | CleanMyMac X | macOS 10.10 and higher | Starts at $34.95 | 4.10.6 | Download Here |
|   | Disk Clean Pro | macOS 10.7 or later | $26.99 | 6.1 | Download Here |
| Best Apps on Mac for Writers | Scrivener | macOS 10.12.1 and higher | Starts from $49 | 3.2.3 | Download Here |
|   | Grammarly | macOS 10.12.4 or later. | Free and in-app purchases | 9.56.0 | Download Here |
|   | iAWriter | macOS 10.11 or later | $29.99 | 5.6.16 | Download Here |
| Best Productivity Mac Apps | Alfred 4 | macOS 10.11 or higher | Approx $41.6 | 4.6.5 b1299 | Download Here |
|   | Airmail 3 | macOS 10.12 or higher | Fee limited trial, after that subscription starts at $2.99/ month | 5.5.3 | Download Here |
|   | Fantastical | macOS 10.13.2 or higher | 14 days free trial, after that, $3.33 per month | 3.6.4 | Download Here |
|   | SetApp | macOS 10.12 or higher | 7 days free, after that, $9.99/ month + taxes | 2.13.2 | Download Here |
| Best PDF Editors For Mac |  PDF Expert | macOS 10.12 or higher | Free limited trial, after that $79.99 (one license for 3 Macs) | 7.9.9 | Download Here |
|   | PDFelement 6 | macOS 10.14 – macOS 11. | Free trial, then $6.99/ month | 8.4.2 | Download Here |
|   | PDFpenPro | Minimum macOS 11 | $79.95 | Version 12 | Download Here |
| Best Security Apps For Mac | Norton AntiVirus Plus | Minimum 10.13 and higher | $19.99 first year, then $59.99 annually | NA | Download Here |
|   | LastPass | Minimum macOS 11 Big Sur (64-bit processor) | 30-day premium trial, after that $ 3 per month billed annually | 4.94.0 | Download Here |
|   | Disk Drill | Minumum Mac OS X 10.11. 6 and higher | Free and premium. Premium version starts at $89.00 | 4.6 | Download Here |
|   | ExpressVPN | Minimum macOS X 10.11 or higher | Starts at $8.32/month billed every 12 months | 11.45.0 | Download Here |
| Best Photo Editing/ Video Editing/ Managing Mac Apps | Pixelmator Pro | macOS 10.15 Catalina or higher | | 2.4.2 | Download Here |
|   | Final Cut Pro | macOS 11.5.1 or higher | Free, $299.99 | 10.6.2 | Download Here |
All these Best Mac apps will help you squeeze more productive hours out of everyday use.
Best Mac Cleaner Apps:
1. Cleanup My System
Cleanup My System is one of the best Mac cleaning apps that helps remove unwanted junk from your Mac while optimizing it for supreme performance. It also helps get rid of identity and privacy traces in your Mac as well. It has an easy-to-use interface that further expedites the process of cleaning and optimization. To know more about this wonderful Mac cleaning utility, you can check out our in-depth review of Cleanup My System.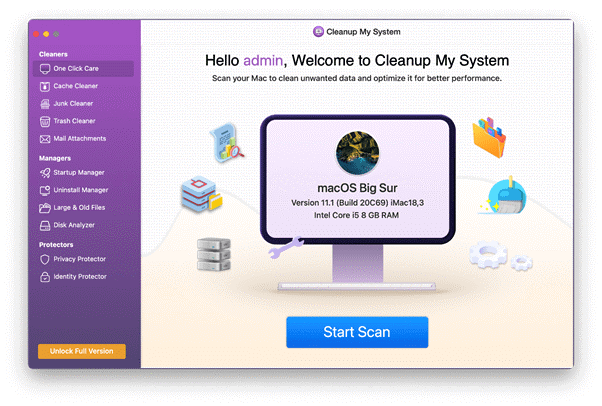 FEATURES: Cleanup My System
One-click care to clean, optimize and get rid of unwanted files.
Remove large and old files.
Uninstall apps that you don't longer use.
Analyze disk space.
Remove identity and privacy traces.
2. Nektony AppCleaner & Uninstaller Pro
Nektony's App Cleaner & Uninstaller is another best cleaning solution for your Mac. It helps you delete unwanted applications safely along with leftover files to recover huge chunks of space. You can use the Mac cleaner to disable, hide login items & launch agents so that no residues or unwanted files hamper your performance. Listed are the functionalities offered by App Cleaner!
Get Nektony AppCleaner & Uninstaller Pro
3. CleanMyMac X
CleanMyMac X rises above your average Mac cleaner because it does just clean your Mac but even optimizes it efficiently. No surprise it is one of the best Mac cleaners out there. It even keeps you updated on what's taking up storage on your Mac and what you can remove to make your Mac breathe freely. On the face of it, its interface is easy to get accustomed to but when you dive deeper you get to know the various great features it offers. Do check out our indepth review of CleanMyMac X.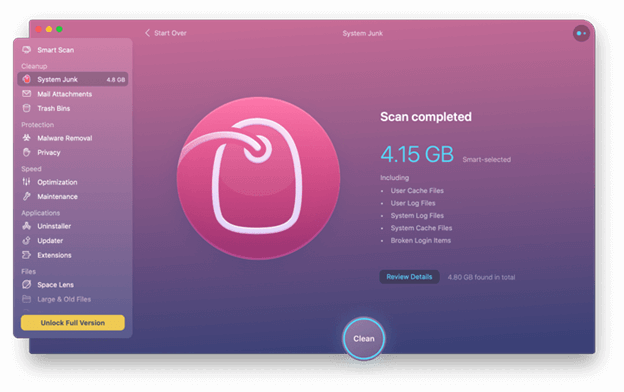 FEATURES: CleanMyMac X
Clean up unnecessary log files
Get rid of system junk
Remove large hidden files
Get rid of all kinds of malicious threats
Uninstall apps completely with no residue files
Regular disk cleanups to know what to keep and what to delete
4. Disk Clean Pro
All-round Mac Optimization & Cleaning utility, Disk Clean Pro is an excellent tool to clean, optimize & protect your Mac with a package of features. As the name itself suggests, Disk Clean Pro scans out junk, log & unused files, and possesses ways to optimize the system. Here are all the benefits that come along with this best Mac solution!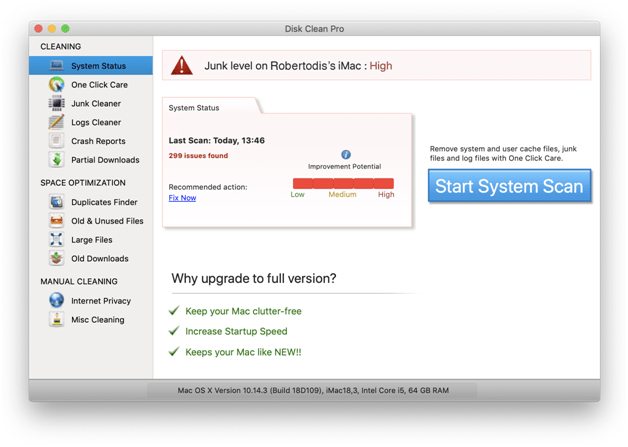 FEATURES: Disk Clean Pro
System cleaner

Logs cleaner

Trash cleaner

Cleaning partial downloads

Duplicate finder

Internet privacy

Shredder
Best Apps on Mac for Writers:
1. Scrivener
Scrivener is nothing short of the most comprehensive writing program around. It offers all the essential tools you'll need to get started as a writer. The Mac app is packed with various brainstorming tools, a virtual draft board for pinning ideas & note cards.  It offers a dedicated section for storing research docs for quick access. What's more?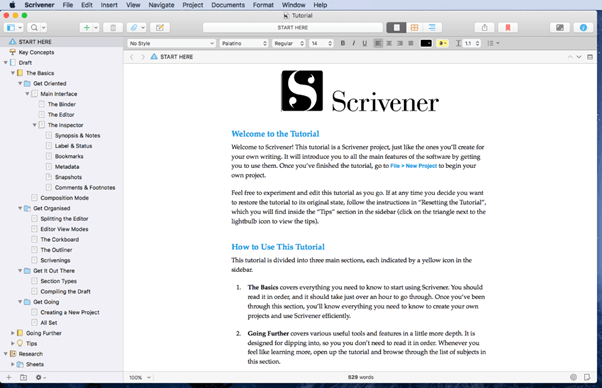 FEATURES: Scrivener
Comes with dozens of project templates for Screenplays, Novels, Stories etc.
Import different file types.
Get familiar with different writing & formatting types & tools.
Name generator.
Live word counts.
Export to Word.
Print or create PDF files.
2. Grammarly
Spell-check on iPhones are awesome, but it's not that greats on Mac machines. That's why Grammarly shines. It's available as a dedicated Mac Application & as a Safari extension. You can rely on this freemium Mac application to do powerful spelling & grammar checking. Grammarly arrives as a true life savior for anyone who works with clumsy typing fingers.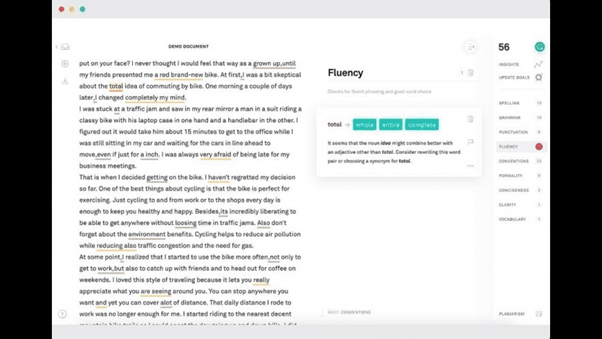 FEATURES: Grammarly
Just drag & drop documents you would like to proofread.
Makes sure that anything you write is effective, precise & error-free.
It offers a bunch of context-free suggestions to polish your writing.
Compatible with platforms like Facebook, Twitter & almost anywhere on the web.
3. iAWriter
For every writer, words are very precious. He or she has to count every word before they fall. For the same iAWriter is a simple tool that offers a distraction-free environment wHere a writer can focus on what he or she writing. It even comes with a "Focus Mode" which lets you focus on only the sentence you are writing.
FEATURES: iAWriter
Quickly switch between documents
Focus mode helps focus on one sentence at a time
Write in plain text and preview in HTML
Spot weak verbs, superfluous adjectives, repetitive nouns, and other grammatical aspects
Customizable templates
Best Productivity Mac Apps:
1. Alfred 4
Similar to your Mac's built-in 'Spotlight' search, Alfred helps in making a hassle-free search on your machine while keeping your fingers on the keyboard, rather than on mouse. The Mac utility is perfect for those suffering from mouse-related repetitive stress. You can use Alfred, to search for folders, files & even surf the web using just your keyboard.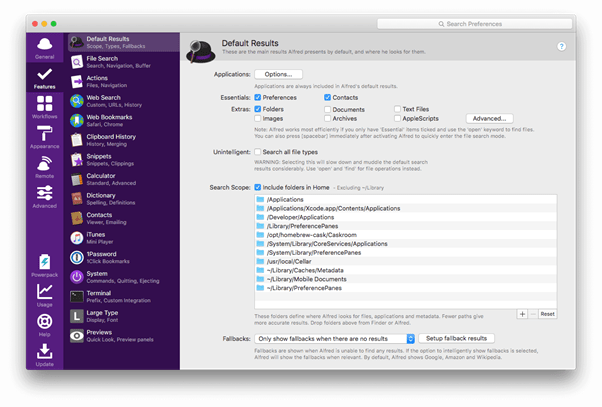 FEATURES: Alfred
Lets you search & browse with ease.
With Alfred's clipboard history, you don't need to type the same URLs again.
You can link keywords & hotkeys to create a customized workflow.
You can perform math calculations in a jiffy.
And perform other basic tasks without any hassles.
2. Airmail 3
For Apple users, who are not happy with the native design of macOS mail. Having Airmail 3 on their machine can completely transform the way & feel of handling emails. It helps you get a clear, systemized & Gmail-like interface on MacBook Pro. The Mac app comes with a customizable interface for easy email management. You can schedule emails, snooze it & manage your daily tasks for better productivity.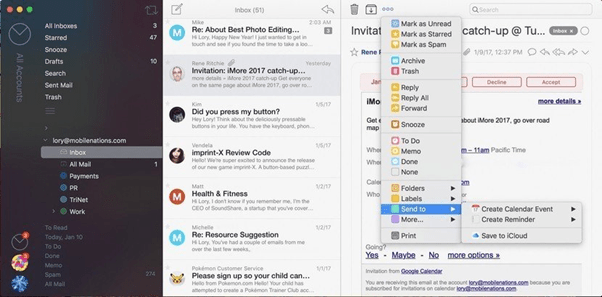 FEATURES: Airmail 3
Easy to set up.
Highly customizable for better management.
Snooze messages for convivence.
Lets you treat emails like tasks.
3. Fantastical
Flexibits's Fantastical stands true to its name. It's one of the best calendar apps for Mac that comes with several features. You can easily mark events on your calendar and join web conferences right from the calendar itself. It has also received the Mac App of the year as well.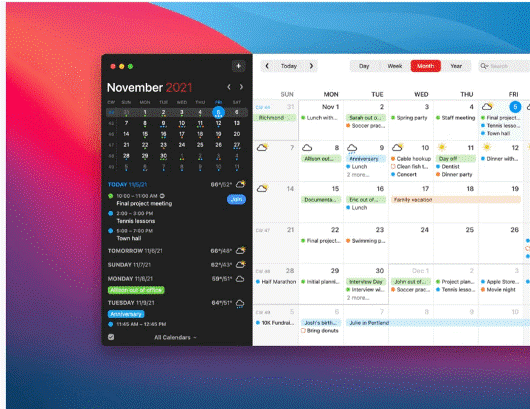 FEATURES: Fantastical
Join conference calls right from the app
Interactive AI
Multiple views – day/ week/ month/ quarter/ year
Templates for frequent events and tasks
Fantastic widgets
Weather forecast
4. Setapp
Setapp is like Netflix for Mac applications. It provides users with a library of Mac utilities, just ready to install on your machine.  You can explore a huge range of software & apps, for nearly every task to be done on your Mac. Be it a Duplicate Finder, Mac Cleaner, Personal Budgeting, Task Manager, Coding, Blogging, etc. you name it & you can get it all for a single monthly fee.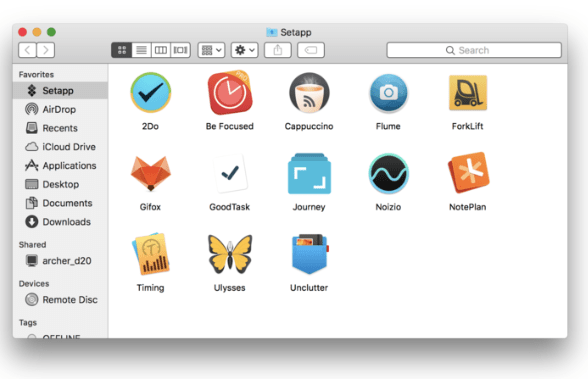 FEATURES: Setapp
Just pay a subscription-free for $9.99 & you can have access to more than 120+ Mac apps.
Use the number of best mac software under one subscription.
Several Mac utilities get added to Setapp.
Suitable for students & freelancers to get a handy toolkit of major apps all under one license fee.
Best PDF Editors For Mac:
1. PDF Expert
Having to work with PDFs is a fact of life. Fortunately, PDF Expert makes the task super-easy. The Mac software doesn't allow you to fill out the forms or merge PDF files, but it also offers users great editing tools. You can rely on PDF Expert to annotate, sign PDF files without any hassles. Here are some of the benefits that make it one of the Best PDF Editor for Mac.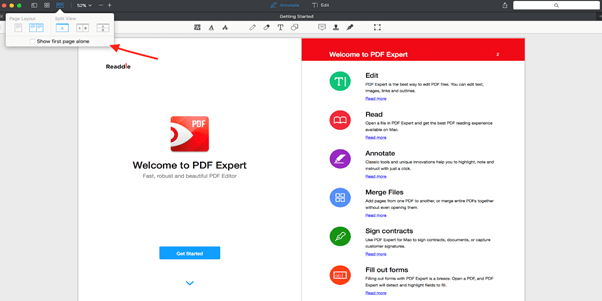 FEATURES: PDF Expert
Edit PDF text, images, links & outlines.
Its quick annotations, hassle-free form filing & file merging completely the task in record time.
Convert PDF files to popular formats such as Word, Pages, Docs, etc.
It helps you create signatures with a single click.
Helps users to share the documents to clients, co-workers & everyone in between through built-in options.
2. PDFelement 6 – PDF Editor
A complete package of editing tools such as PDF Editor, Annotator, Converter, Reader, Form Filler & much more. PDFelement is an amazing PDF solution to change the way you work & manage your important files. Be it basic key features to edit, delete, cut, change font attributes, edit a hyperlink, or advanced tools to combine, convert, reorganize PDFs. PDFelement 6 has everything you'll need!
I love to use quality equipment and various expensive things worked on by real professionals. Or a great example is the website https://casinowis.com/fight-club-casino-review with best slots betonline opportunity.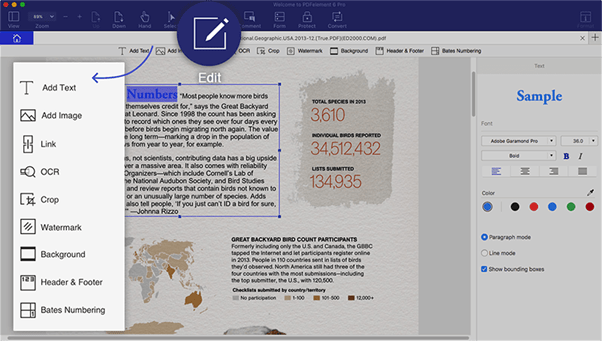 FEATURES: PDFelement Pro
Fill PDF forms.
Extract, crop, delete, insert pages.
Convert PDFs to popular file formats, including DOCX, PNG, JPG, GIF, BMP, etc.
Combine different file formats into a new PDF.
Set a password to protect files from being opened by unauthorized users.
Support printing, send PDFs, save files to cloud storage such as Google Drive, Dropbox, etc.
3. PDFpenPro
You can perform tasks such as adding text,  correcting typos, adding clickable links and doing so much more with this PDF editing tool. It also lets you export your PDF files into multiple formats such as Docx, PPT, Xls, and many more. Here are some more PDF editors to choose from.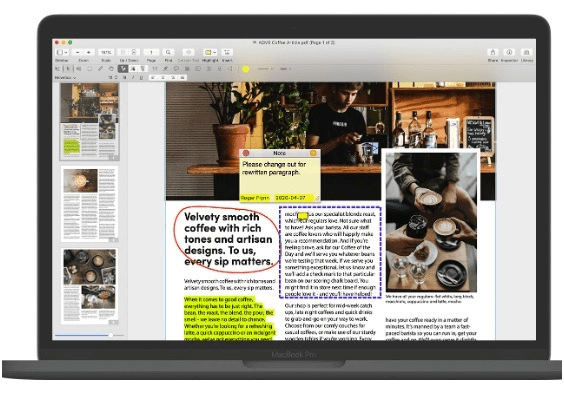 FEATURES: PDFpenPro
Add text, images, signatures, and many other elements.
Adjust the color and resolution of any scanned document.
Export and edit PDF files in various formats.
Add clickable links and make PDFs more interactive by adding radio buttons, checkboxes, etc
Edit typos
Best Security Apps For Mac:
1. Norton AntiVirus Plus
Norton Antivirus Plus is a reliable Mac Antivirus solution to have stable and all-round protection for your MacBook. The software runs fast & detects malicious threats accurately. The Mac utility offers Real-Time Threat Protection, a Password Manager, Smart Firewall & 2GB of Cloud Backup, to store important files & prevent them from data loss. Norton offers multiple versions, based on device use!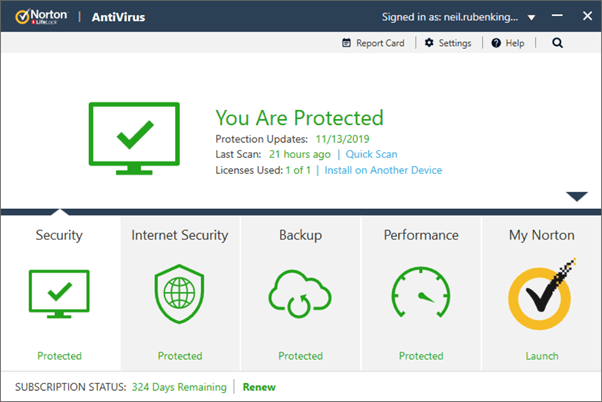 FEATURES: Norton AntiVirus Plus
A built-in firewall for ideal protection.
Finds & eliminates potential malware, spyware, online threats & other viruses.
Capable of catching phishing emails that might trick you into compromising personal data.
Cloud Storage for safeguarding personal documents.
Automated backup.
Parental Controls.
Get Norton Antivirus Plus here
2. LastPass
LastPass is your ultimate password manager that can protect your password and other confidential credentials from getting stolen in situations like cyberattacks. It is easy to use and packs several features that don't just help you store passwords but even create and share passwords securely.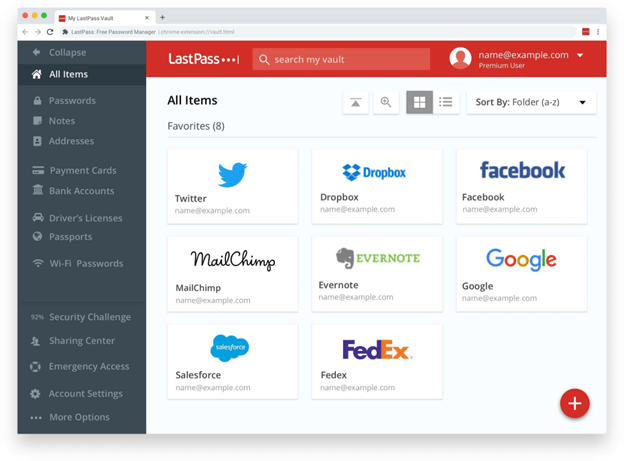 FEATURES: Lastpass
Sync password across devices
Generate strong and secure passwords
Securely share passwords
Strong encryption and master password
Multi-factor authentication
Store confidential details like credit/ debit card details, bank account details, social security numbers, personal notes, etc
3. Disk Drill
Losing important data to malware, system crashes, accidental deletion, and many such situations can happen to anyone, and Disk Drill is a data recovery tool for mac that keeps you prepared and safe in such situations. In the event you lose important data and use Disk Drill, it will scan your complete Mac and recover it. Apart from being a great data recovery Mac utility, it is also one of the best duplicate photo finders for Mac as well.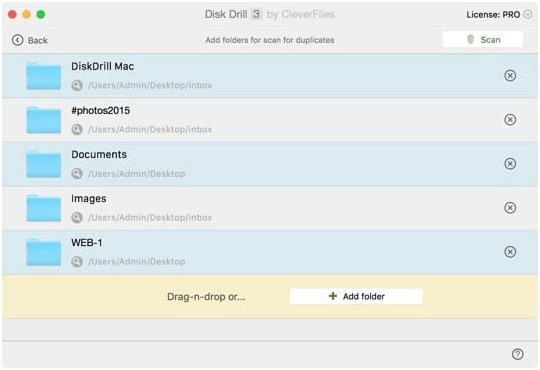 FEATURES: Disk Drill
Supports not just your Mac's internal drives but all external storage mediums as well.
Recover files of all major file formats.
Handle situations like unreadable drive, lost partition, etc
Supports both Intel-based as well as M1 chip-based Macs.
Quick scan and deep scan methods help you recover files from a variety of situations
4. ExpressVPN
Whether it be streaming content not available in your country or dodging hackers while sipping your favorite latte' at a coffee shop, a VPN is a must and ExpressVPN is one of the first choices of users at that. Plus, the customer support is exceptional so in case you get stuck, the customer support team will go all out to resolve the issue for you.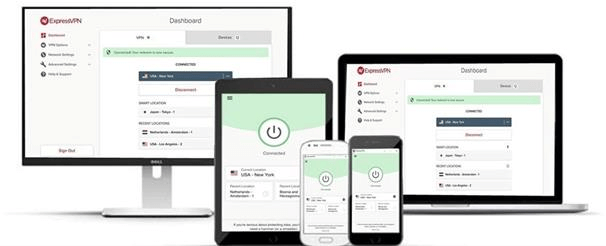 FEATURES – ExpressVPN
Unblock streaming services like Disney+, Netflix, BBCiPlayer, Vudu, HBO Max, and many others.
160 Server locations
Comes with IP address masking
Has VPN split tunneling
Comes with a Kill switch
Best Photo Editing/ Video Editing/ Managing Mac Apps:
1. Pixelmator Pro
Pixelmator boasts a massive bunch of powerful photo editing features to help you touch & enhance images with fun. The Mac software is designed to integrate seemingly well with macOS Catalina's fresh & modern look. It's power-packed tools, lets you draw, paint, apply dazzling effects & create amazing compositions without many hassles.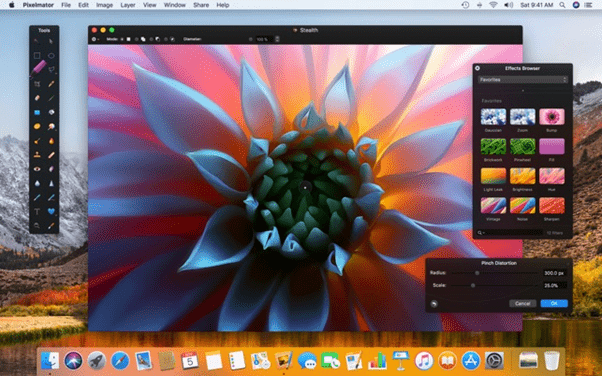 FEATURES: Pixelmator
Top-notch painting tools.
Lots of retouching tools.
Correct wrinkles, repair scratches & lighten specific areas.
A plethora of drawing tools to apply shadows, strokes & more effortlessly.
Breath-taking effects. 
2. Final Cut Pro
Looking for a video editing tool for Mac? You have probably heard of Final Cut Pro which is one of the most advanced video editors out there known for its supreme performance. Apart from editing videos, you, can also easily organize media in an efficient and hassle-free manner. What cements its credibility is the fact that it is designed by Apple itself.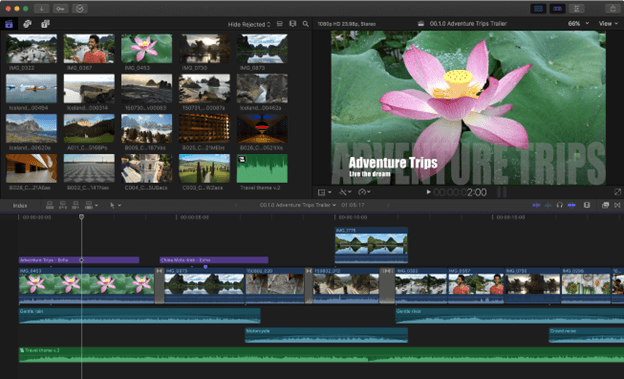 FEATURES: Final Cut Pro
Seamless video editing
Several motion graphics options
360° VR editing
Cinematic effects
Advanced pixel by pixel color grading
Large number of plug-ins
Easy asset organization
Also Read: Top Ten Duplicate File Finders For Mac
Editor's Choice Mac Apps:
1. Photos Exif Editor
Photos Exif Editor is a fast, reliable & easy-to-use Mac software to help users read, write & modify EXIF information/metadata from single or multiple photos at once. EXIF data is basically a set of data attached to each image you capture. It includes information such as Date, Camera Model, Size, Location & other Camera Settings. Reviewing this data can help you to know a lot about a particular photo. Moreover, you can easily manipulate this data according to different needs!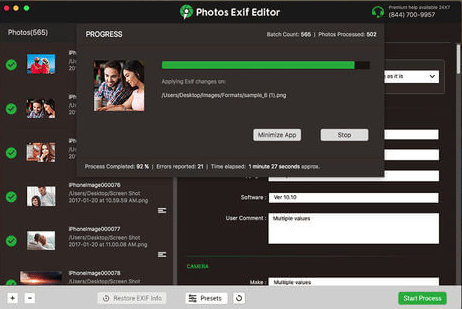 FEATURES: Photos Exif Editor
View, edit & modify EXIF, IPTC & XMP photo metadata.
See camera & lens setting information. This data comes handy if you're an aspiring photographer.
Change Geo-location coordinates to disguise the actual location of the picture taken.
Delete entire metadata in a go, to have complete protection from any type of security threat.
Supports multiple file formats.
2. Duplicate Photos Fixer Pro
Removing duplicates means removing unnecessary junk. Since most of the aspiring & pro photographers deal with lots of exact and similar-looking pictures. A Mac Software like Duplicate Photos Fixer would of great use to manage those duplicate, edited & resized photos, which are saved under different names. It's one of the best apps for MacBook Pro to manage huge photo collection, delete unnecessary duplicates & reclaim huge storage space.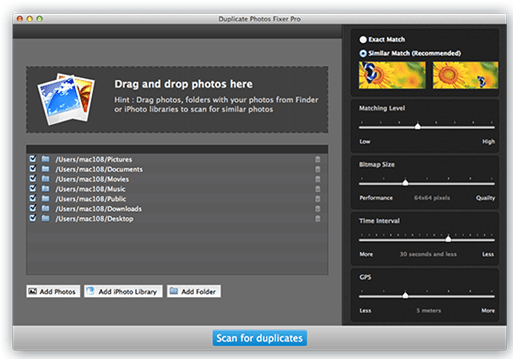 FEATURES: Duplicate Photos Fixer
Easy-to-use & user-friendly interface.
Find & remove both identical & similar looking photos.
Different scanning modes for accurate identification.
Auto-mark duplicates so that you don't need to select the detected duplicates manually.
Recover huge chunks of space by clearing dupes.
Supports multiple file formats.
Review results before deleting duplicates.
3. Tweak Photos
Tweak Photos is a perfect batch photo editing Mac tool, that brings a plethora of features to alter and enhance images to make it the liveliest. Mac Software has all the essential functionalities to resize, auto-correct, rotate, flip, de-noise, control brightness, sharpness, etc. You can apply lots of beautiful effects, frames, borders & whatnot to make photos look more pleasing & aesthetic.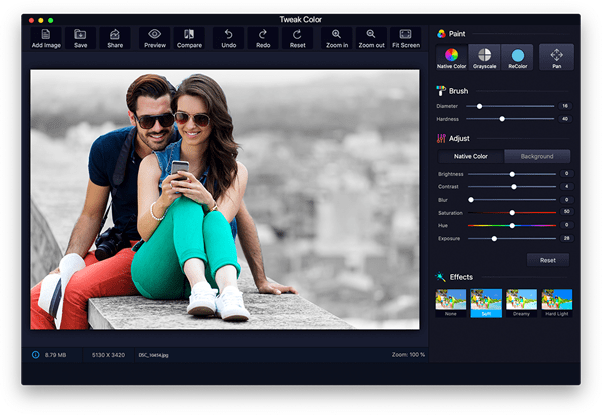 FEATURES: Tweak Photos
A perfect set of mesmerizing photo filters & effects to give an exclusive touch to your pictures.
Create, apply elegant & effective watermarks.
Keep track of the sequence of effects for better multi-layer management.
Supports multiple file formats, making it the best batch photo editing software.
De-noise images without much hassles.
Rename multiple files at once.
Convert photos in bulk & more.
Also Read: How to Speedup MacBook Pro: Make Your MacBook Pro Faster
Wrapping Up
Discussed Best Mac Apps & Utilities can help you express your creativity, become more productive, enhance security & helps you take care of your MacBook.
FAQs On Best Mac Apps: