Best Free Lightroom Alternatives for Mac in 2023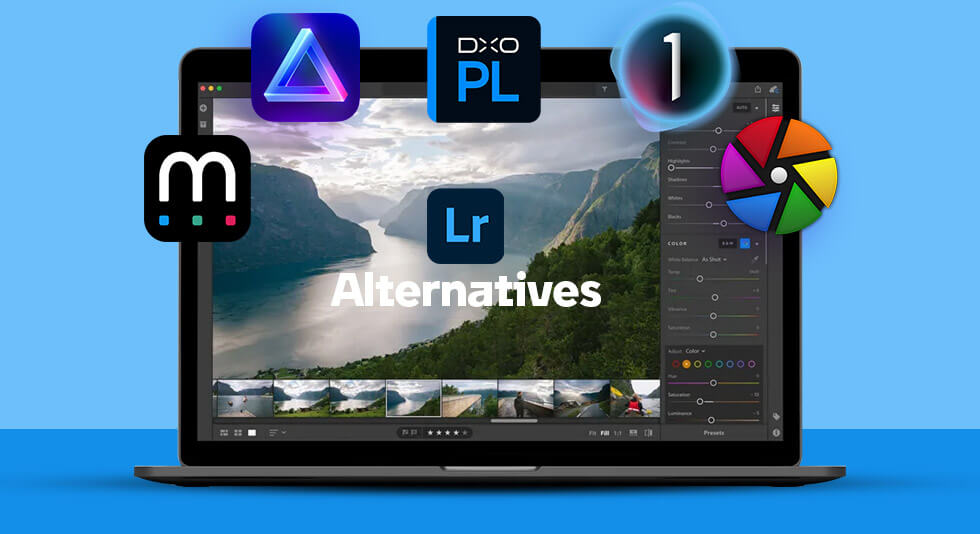 Are you looking for the best Adobe Lightroom alternatives for your Mac? You've come to the right place. In this post, we have listed a few options you can consider for all your editing needs.
Adobe Lightroom is a professional image editing tool that fine-tunes your pictures in just a few clicks. It is a powerful application giving you maximum control and precision over your images. With this app, you can edit photographs as per your vision. Moreover, you can easily adjust the brightness, contrast, and exposure and do more to create the most stunning shots on any device.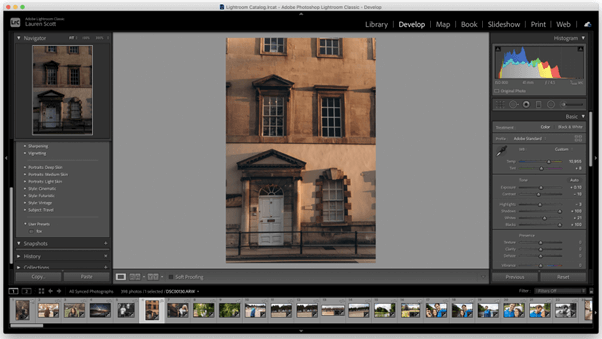 Lightroom is compatible with Windows, macOS, Android, iOS, and tvOS. However, since it is a paid app, users need to bear the subscription cost. But if you are looking forward to saving yourself from paying the subscription, here are a few Lightroom alternatives for Mac (free and paid) offering similar features and functionality.
Let's get started.
Also read: Best Must Have Mac Apps
Best Lightroom Alternatives for Mac (Free and Paid)
1. Skylum Luminar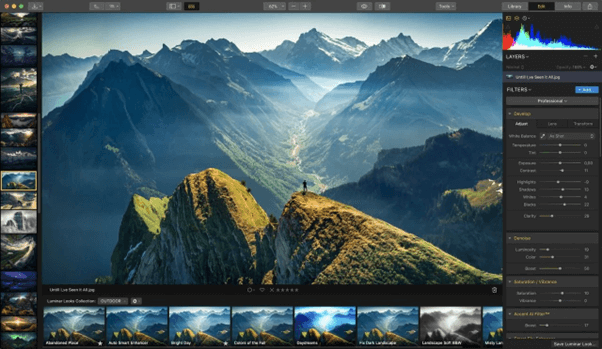 Luminar is among the most popular Lightroom alternatives packed with the right image processing tools and one-click presets. It is affordable compared to Lightroom, as you only have to pay a one-time cost. Furthermore, it is a powerful image editing tool for macOS that many professional photographers trusts. Apart from offering exceptional photo editing features, Luminar also features an advanced digital library that keeps your images organized in folders and collections.
Pros:
User-friendly and easy-to-use interface.
Impressive AI tools.
Fast and efficient batch editing.
Features a variety of one-click presets that make editing easier.
Efficient image management.
Cons:
There's still room for improvement in the mobile app.
They have limited image export options.
2. Mylio Photos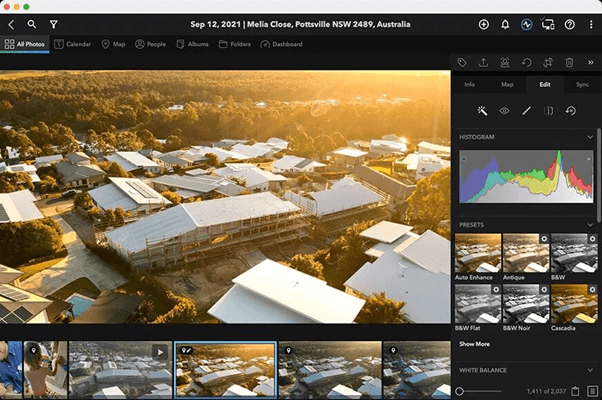 Mylio can serve as an image editing tool and Lightroom alternative, and you can also use this app to organize your images efficiently. It is a powerful image management tool that uses your device's local storage for saving your pictures rather than the cloud. So, if you prefer to keep your images locally rather than share them online, Mylio can be an ideal pick.
Pros:
It is a private, secure, and offline image management tool.
Fun to use interface.
Smart image organization.
You can sync photo libraries across multiple devices and platforms.
Scans and remove duplicate images to recover storage space.
Cons:
Devices need to be connected to the same Wi-Fi network for syncing libraries.
High subscription price.
3. DxO PhotoLab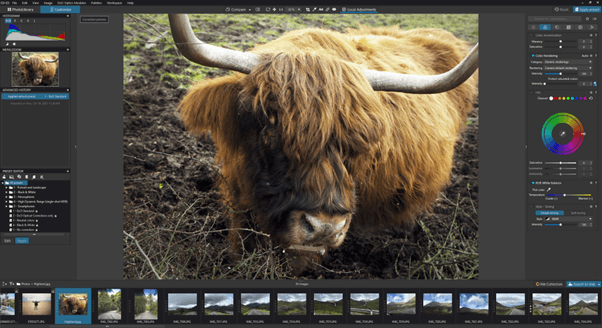 Next on our list of best Lightroom alternatives for Mac comes the DxO PhotoLab app. The DxO PhotoLab application has a powerful RAW image processor that quickly performs all the default image adjustments. The app's user interface is similar to Lightroom, giving you convenient access to all the tools and features at your fingertips.
Pros:
Fast and powerful RAW image processor.
Efficient lens correction capabilities.
Excellent highlight and shadow adjustments to create a balanced image.
Non-destructive layer-based edits.
Instant watermarking.
Cons:
Lacks bulk image management.
Slow noise reduction.
4. Capture One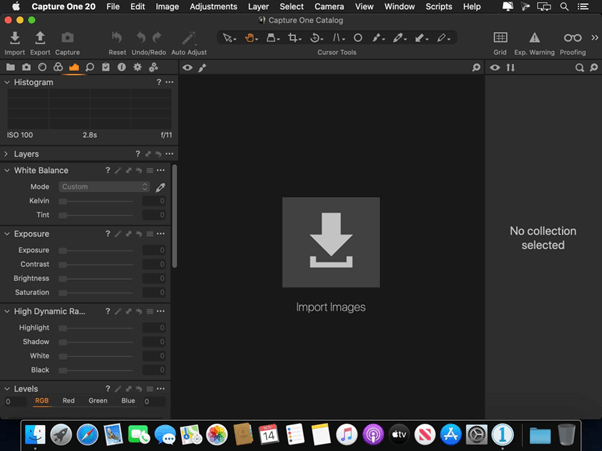 CaptureOne is another powerful Lightroom alternative for Mac offering easy work collaboration and high-end image editing functionalities. It is a professional image editing tool offering exceptional RAW image file processing, image cataloging, basic adjustments, keystone adjustments, and more, everything in one place.
Pros:
Powerful image adjustment tools.
Layer-based image editing.
Includes annotation features that make work collaboration easier.
Excellent RAW file conversion.
Cons:
Newbies might need help with using this tool because of its complicated interface.
It needs more file organization tools.
5. Darktable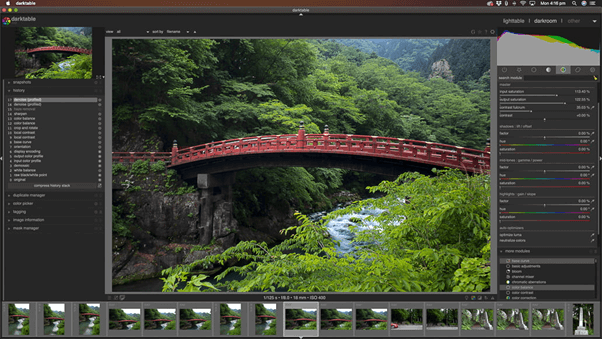 Are you looking for a free Lightroom alternative for Mac? Darktable can be an ideal pick! This nifty image editing tool can be your one-stop destination for accelerated image processing. The look and feel of the app are a lot like Lightroom, so you won't miss out on anything when choosing this alternative.
Pros:
Fully-customizable user interface.
Free and open-source image editing tool.
Imports various RAW and standard image formats, including JPEG, NEF, HDR, PFM, RAF, and more.
Cons:
The process of RAW image file processing could be more refined.
6. RAW Therapee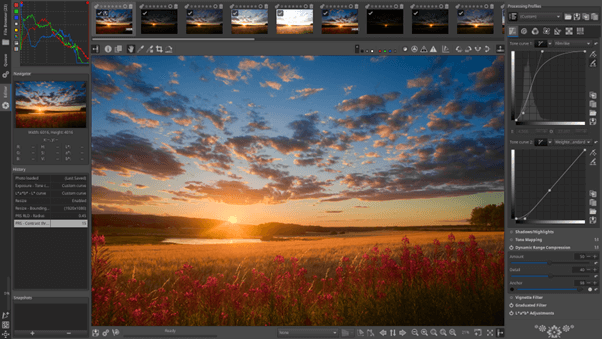 RAW Therapee is another free and open-source Lightroom alternative for Mac that is compatible with Windows and Linux. It is an excellent pick for beginners looking for basic image editing tools to enhance their pictures.
Pros:
Quick image importing.
Offers multiple denoising methods.
Available in more than 25+ languages.
Cons:
Lacks image management features.
Conclusion
This wraps up our list of best Lightroom alternatives for Mac offering advanced editing tools and image processing capabilities. Lightroom is a popular image editing app, but if you're looking for new options, you can pick anything from our list mentioned above.
So, what is your go-to image editing tool to use on Mac? Feel free to drop your recommendations in the comments box!