10 Best Music Players for Mac Users in 2023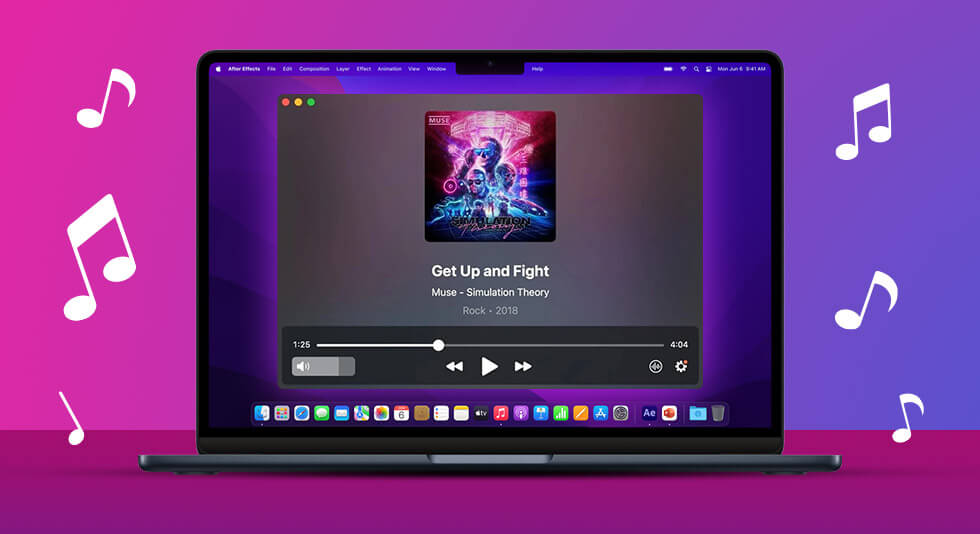 iTunes and Spotify are the default music player apps on Mac. Yet sometimes using these apps just isn't enough, right? So, are you looking for new music players for Mac with additional features that take your audio listening experience to a whole new level? You've come to the right place. We have compiled a list of the 10 best MP3 Players for Mac you can get your groove on with!
Using a music player app on Mac allows users to organize and access their music library easily on their Mac. In addition to this, it also enables you to make custom playlists, tune the equalizer with built-in presets, and control the playback. You can also stream music from the internet with a music player app like Spotify, Pandora, Tidal, etc.
Let's dive in and check out these amazing MP3 Player apps for Mac.
Also read: 10 Best Video Player for Mac in 2023
Top 10 Music Players for Mac
A variety of awesome music player apps for Mac are available online and the best one for you will depend on your specific needs and preferences. Some popular options that you can consider trying on macOS include:
1. VOX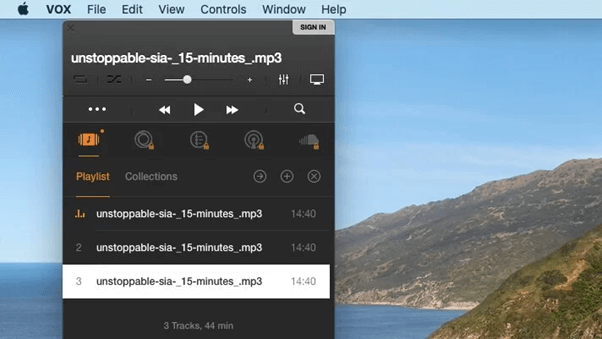 VOX is one of the best MP3 and FLAC player apps for Mac that lets you listen to any kind of music regardless of its format. It also lets you manage your music smartly so that you can control the audio, use the equalizer with presets, automatically search for the missing album icon, and so on. VOX also offers you radio access to over 30,000+ radio stations that are neatly categorized based on genre and location. It has a simple and elegant interface, and it also supports streaming services like Soundcloud and Spotify.
2. iTunes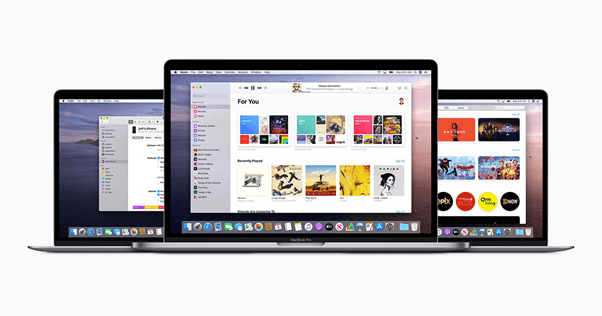 Well, the list is certainly incomplete without mentioning the OG iTunes. Developed by Apple INC, iTunes is the default music player app for Mac that comes pre-installed with all Mac models. It features a minimal, comprehensive music library that lets you organize all your audio tracks, and podcasts in one place. You can also access the iTunes Store for purchasing and downloading music, TV shows, movies, audiobooks, and more.
3. 5KPlayer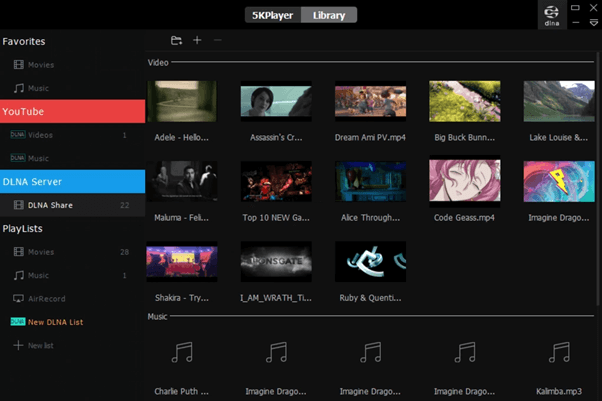 5KPlayer is an intuitive audio app for Mac, especially for audiophiles. It is a free media player app for Mac that supports a wide range of music formats MP3, MP4, AVI, MKV, FLAC, and more. 5KPlayer also comes loaded with a built-in radio and equalizer offering you an immersive music-listening experience. It also extends its support to Airplay allowing you to stream music and video to other devices.
4. MusicBee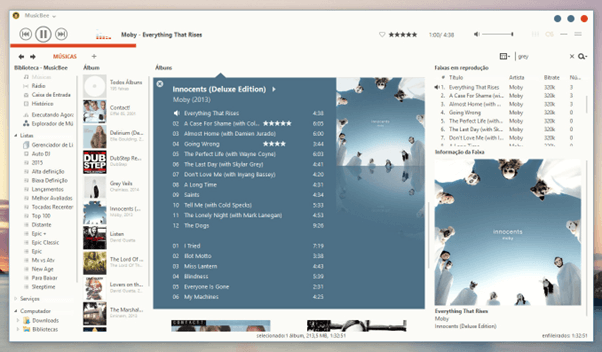 The MusicBee Mac app is definitely worth a shot if you're sick of using Apple Music and iTunes on Mac. It is a powerful music player app for Mac that lets you find, manage and play your favorite tracks. MusicBee also supports radio stations, podcasts, and SoundCloud integration. It allows you to create playlists and customize your listening experience with an equalizer and other advanced audio settings.
5. IINA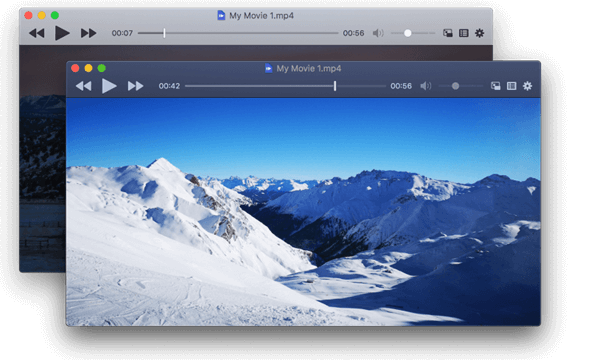 IINA is one of the best free, open-source music players for Mac that keeps up the pace of new technologies like Force Touch, Touch Bar, and Picture-in-Picture. It features a simple-to-use interface, and a built-in equalizer, and supports a wide range of audio formats including MP3, MP4, FLAC, MKV, and more.
6. VLC Media Player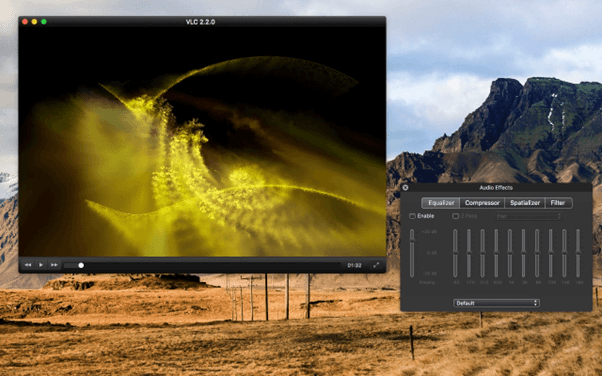 VLC is a popular cross-platform music player app that extends its support to endless audio formats. One of the huge perks of using this app includes the ad-less and customizable user interface. The app also offers you advanced controls like frame-by-frame playback. You can also adjust the speed of the playback, and create playlists to enhance your musical experience.
7. Fidelia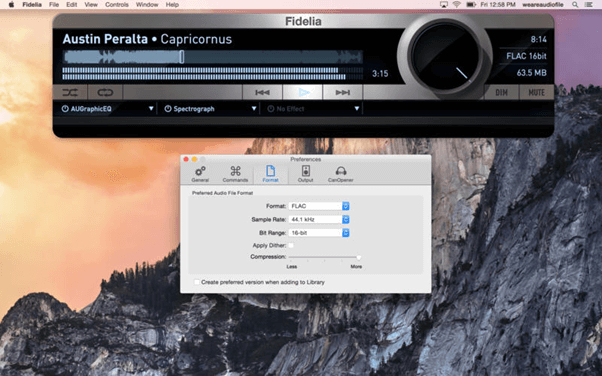 Next on our list of best MP3 players for Mac comes Fidelia. Fidelia is a high-definition, feature-rich music player application that you can find on the Mac App Store. The interface is pretty eye-catchy and elegant which will definitely steal your attention in the first go. Fidelia offers users the complete freedom and power to organize, customize and manage their music library.
8. Pine Player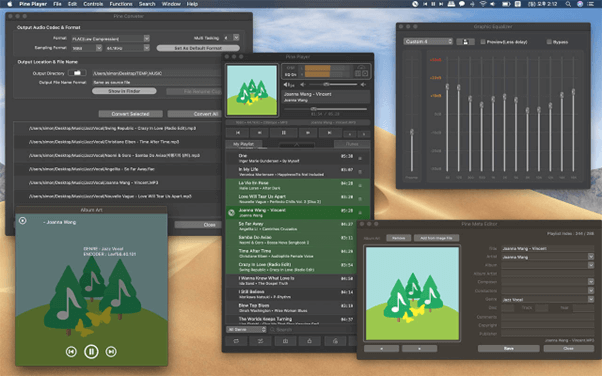 Pine Player features a strong playing capability supporting a wide range of audio formats including MP3, MP4, MKV, FLAC, WMA, APE, AAC, and many others. It lets you conveniently manage your playlists and manage your music in an organized format.
9. JustPlay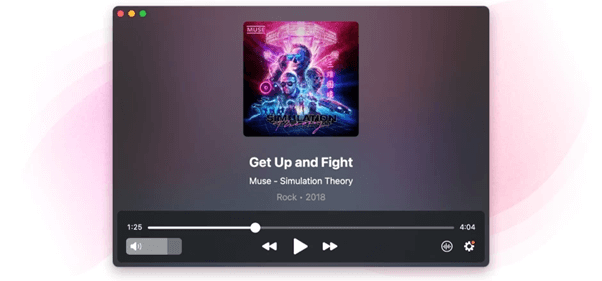 JustPlay is a simple, user-friendly media player app for macOS that supports MP4, AVI, SWF, DAT, FLAC, FLV, Blu-Ray, etc. It offers you flexible audio adjustments where you can set a playback speed or sound delay wherever it is required. JustPlay also comes with an equalizer with custom presets that you can tune as per your requirement.
10. Clementine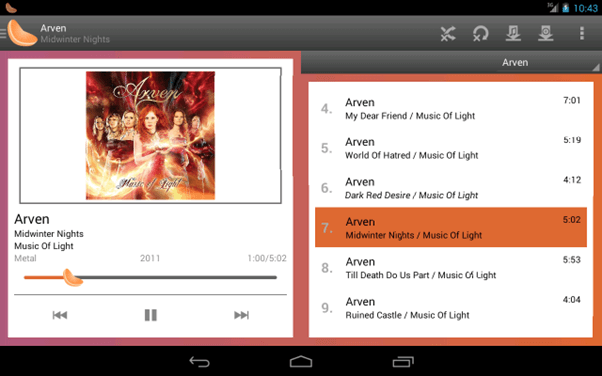 Clementine is an open-source, multiplatform music player for Mac that lets you create smart and dynamic playlists. You can also use this intuitive app to transcode music into MP3, Ogg Vorbis, Ogg Speex, FLAC, or AAC. It also allows you to stream music from services like Spotify, Grooveshark, and Last.fm.
Also read: How to Factory Reset Your Mac?
Wrapping Up!
Here are the 10 best music player apps for Mac that you can put to best use. You can pick any of these MP3 players to enhance your audio listening experience. Check out these apps and pick the one you like best!
Which is your favorite music player app to use on Mac? Feel free to share your recommendations in the comments box.