10 Best To-Do List Apps For Mac in 2023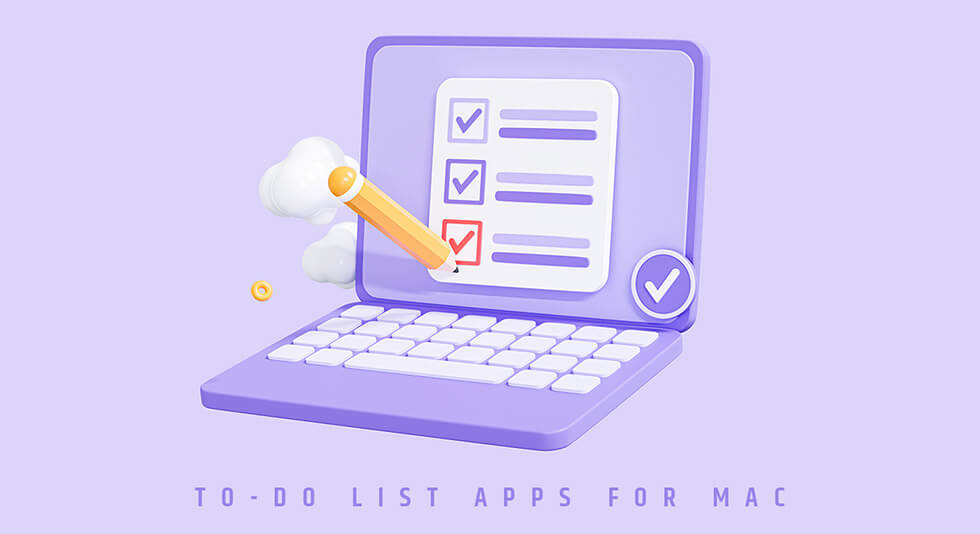 In this fast-paced lifestyle, we are juggling various tasks on our plates. Isn't it? From attending work meetings to buying groceries & making dinner reservations, keeping a track of each and every chore is a bit complex process. So, how can you stay managed and on top of your productivity game without forgetting anything? We're here to help!
In this post, we have listed the 10 best to-do list apps for Mac that are worthy of your time and attention.
Why Do You Need a To-Do App?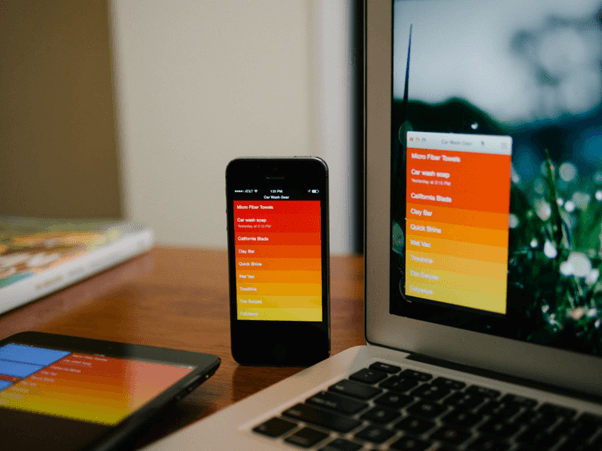 To-do apps are so much more than maintaining a list of tasks". Installing a to-do app on your Mac will help you to be more productive and organized. When it comes to "Getting things done" efficiently, a to-do app is all you need. It provides you with a whole new approach to viewing your tasks and prioritizing the things that are important to you.
Whether it comes to your professional life or personal, a to-do app can let you manage tasks effectively and use your time wisely. Even if you have a vast quantity of tasks to take care of, a to-do app will ensure that you don't miss out on anything important allowing you to stay more grounded while you multitask.
Also read: Best Mac Apps Must Have
10 Best To-Do Apps for Mac in 2023
Here are some of our best picks that you can find on the Mac App Store. Let's begin and review all these apps so that you can choose wisely.
1. Things 3 ($49.99)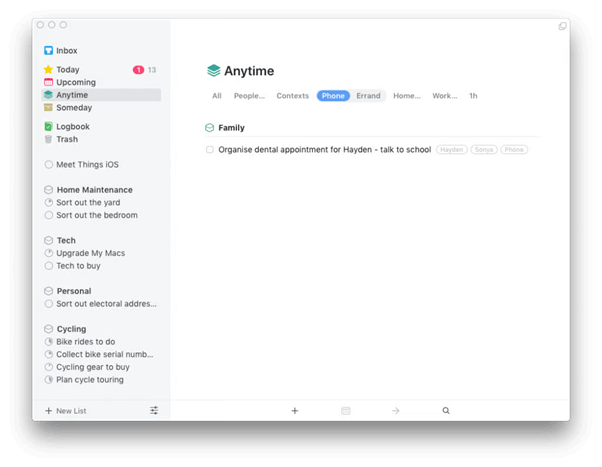 Want to get things done efficiently while being productive? Things 3 can be your savior. It is an award-winning application for macOS that lets you plan your day, manage your projects and prioritize your day-to-day tasks. From jotting down the most mundane tasks to accomplishing life goals, the Things 3 app can be your all-time favorite companion. It neatly laid out your schedule so that you get a fair idea each morning of what needs to be done today. The app also offers you a "Widgets" feature that shows    your important tasks on the notification screen.
2. Omnifocus 3 (Free)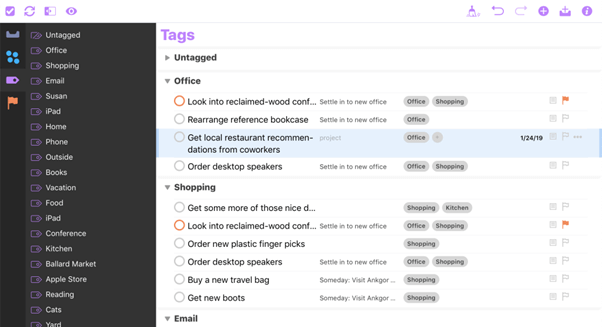 Omnifocus is a must-have to-do app for Mac that lets you focus on most important tasks. You can use this app to create tasks,projects and organize your day-to-day activities. It gives you more power and flexibility to accomplish things to keep a track of your upcoming tasks. Omnifocus lets you create different tags to organize your list neatly, based on shopping, work, personal goals etc.  The user interface is quite refreshing and minimalist which helps you focus on the content.
3. 2Do ($49.99)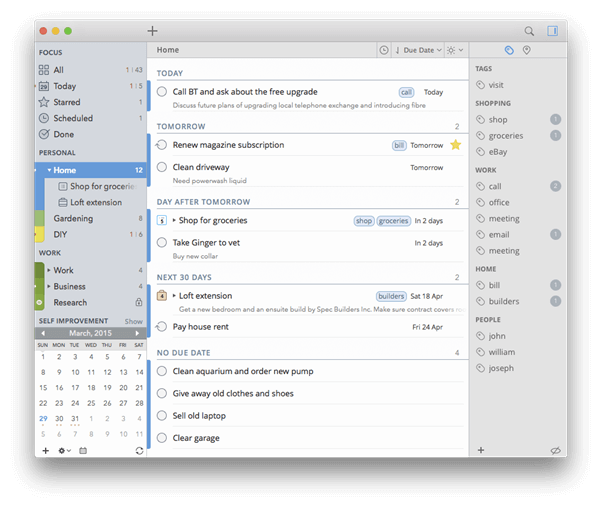 2Do is a fun and simple app to create tasks, checklists, and projects on the go. It also allows you to group various tasks under tags to keep your list organized. The app also comes with a unique "Project View" feature that lets you prioritize a specific project and its sub-tasks so that you can bemore productive. 2Do also offers you password protection so that you can lock your lists or the entire app to keep your affairs private.
4. Task Paper ($24.99)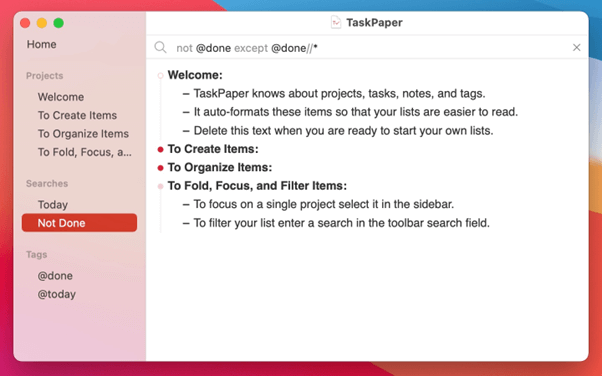 Want a hassle-free experience to manage tasks efficiently on your Mac? You can use the Task Paper app which comes with a simple, plain text interface. As you can see in the above snapshot, the Task Paper is more like the "Notes" app but with      extra features. This includes, the ability to import/export with Reminders app (Siri) & support for drag & drop functionality to organize lists.
5. Good Task 3 ($39.99)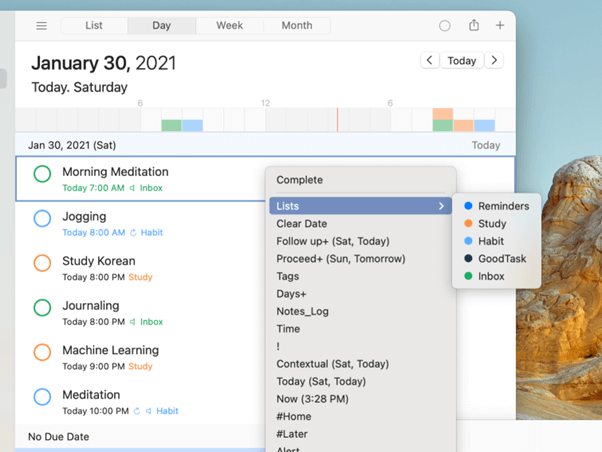 Good Task is a powerful to-do list app and project management app that is designed specifically for macOS. The app lets you create smart lists that you can filter as per the task priorities. Good Task 3 also offers you additional features like Dark Mode, Time Zone Support, Widgets, App Icon Badges, and more.
6. Todoist (Free)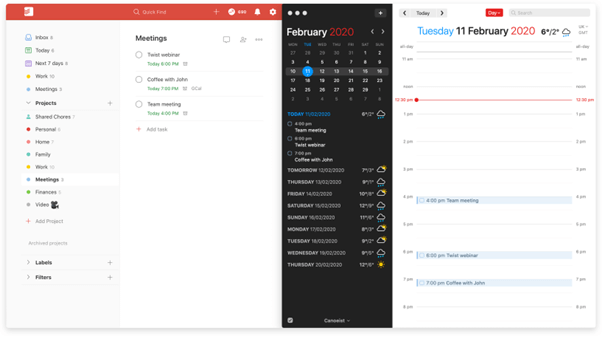 Next on our list of best to-do apps for Mac comes Todoist. Todoist allows you to prioritize your tasks without missing deadlines. You can use this app for collaborating on projects, assigning tasks, and more.
7. TickTick (Free)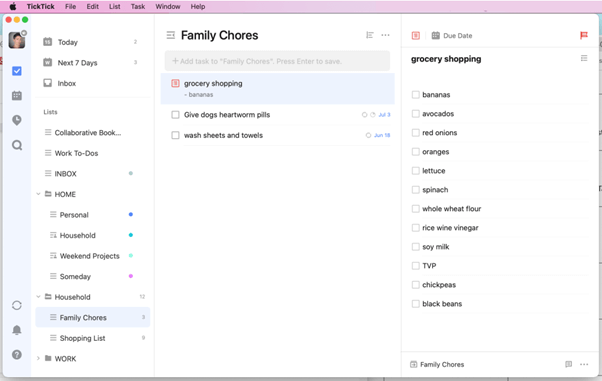 TickTick is a cross-platform To-Do List app, that flawlessly syncs across multiple platforms like Mac, Windows, iOS, Android, Web & more.  It is an ideal to-do list app that lets you manage tasks across devices. It supports adding tasks via keyboard shortcut, allows you to set instant reminders, create checklists & sort tasks by priority, date, name, etc.
8. Trello (Free)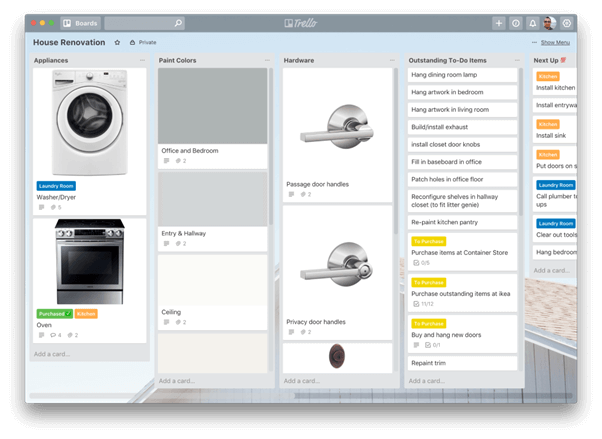 Trello can be your dedicated workspace for efficiently managing tasks. It comes with a simple and streamlined interface that lets you focus on things that are more important without any distractions. Trello lets you work on multiple boards and windows simultaneously allowing you to be more productive. It supports a wide range of keyboard shortcuts & 'drag & drop' functionality to manage tasks easily & conveniently.
9. Taskheat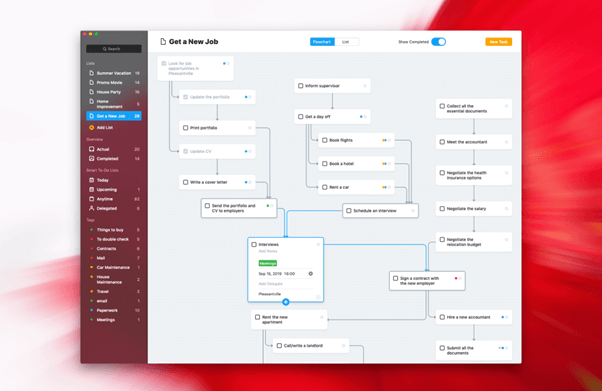 Taskheat will not only serve as a to-do list app but also as a project management workspace that will push you closer to accomplishing your goals. It follows a unique color-coded pattern that you can use to tag your tasks into different categories. This innovative app lists your small tasks in the form of a flowchart that lets you gain more control over things.
10. Any.do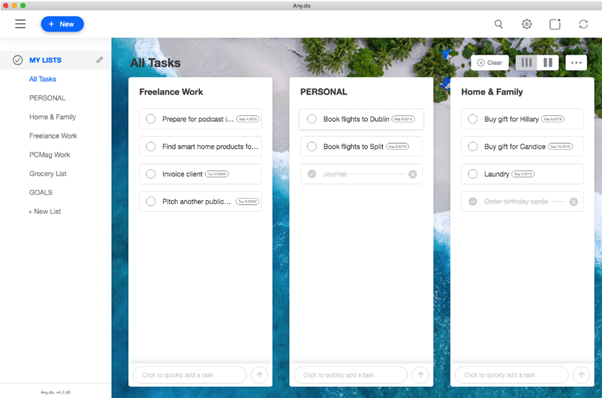 With more than 30 million active users around the world, Any.do can be your go-to to-do list app on Mac. It comes with a clean and smart app design that lets you focus on your goal and important things. Any.do app offers seamless sync functionalities that let      you manage your day with productivity using your favorite devices. It's a wonderful task management app where you can have all the calendar entries & reminders in one place for all your personal & professional life.
Also read: Best Mac Optimizer Software For Better Performance
You can use any of these apps to up your GTD (Getting Things Done) game on Mac. Our personal recommendation for the Best To-Do Apps for Mac is Things 3. Using it, you can set a time with tasks & Things will remind you as per your requirement. The best part is, it supports Calendar integration so that you can view to-dos and events together. Do let us know which to-do list app you use to accomplish your day-to-day tasks. Feel free to share your recommendations in the comments box!