How to Check for Malware on Mac?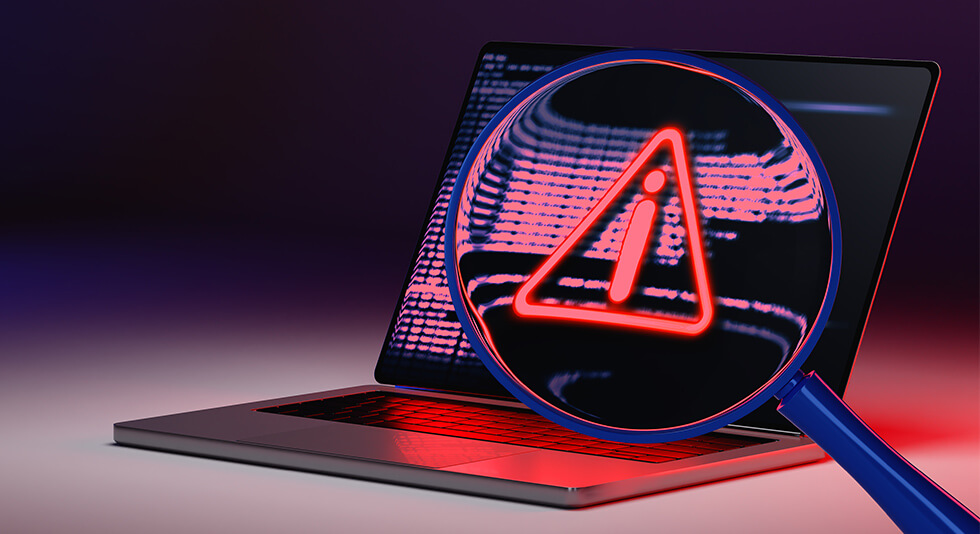 Going by the title, the first thing that has probably popped up in your head is "Can my Mac get a virus?" Because there is a common notion that malicious threats can't touch Mac. However, in the recent past Malware strains have started affecting Macs, so isn't it better to stay on guard. In this post, we will not just discuss how you can find malware on your Mac, but we'll even talk about the various ways you can get rid of malware on Mac.
How to Scan Mac For Malware
When should you check your Mac for malware and what can you do to remove it from your Mac? Here are some effective measures that'll render your Mac malware-free before the malware extends itself or its allies onto your Mac's data –
First Thing's First, What Are The Signs That Malware Has Struck My Mac?
It all starts with some signs where you start to feel that things are going out of your hand. Broadly speaking, you start to notice the arrival of new extensions and apps that you didn't install or a sudden dip in performance despite you not making your Mac work a lot. Let's have a look at some signs that may indicate that your Mac needs a malware check –
New apps and processes have popped up out of nowhere. In such a case, it's best to remove them
Whenever you open your browser, you are driven to some other browser. Quite possibly, your Mac is under attack
Your browser is bombarded with ads and pop-ups
The various files are locked on your Mac. The malware has probably affected your files
Sudden Mac freezes or dip in performance has become common
1. Use Activity Monitor
To check for Malware on Mac or any malicious threat for that matter, you can take the help of Activity Monitor. This first step will help you see all the apps, background processes, and even malware. Here are the steps for the same –
1. Click on Applications and then open Utilities
2. Head to the CPU tab
3. Now click on the %CPU column to check for processes and apps which are the highest CPU consumers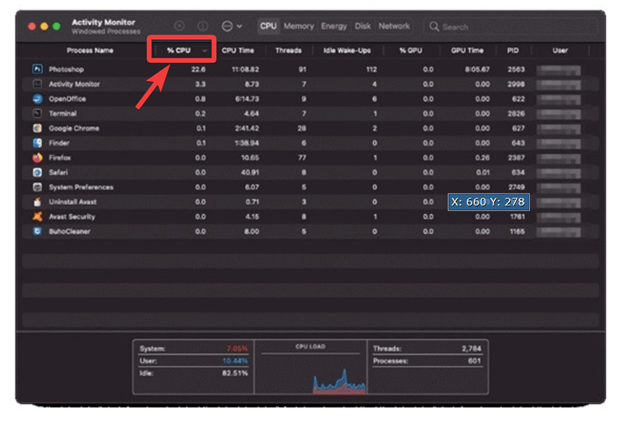 4. In case, you see an app or process that's not accounted for, i.e. that you didn't install or that doesn't look like a part of Mac, clear your suspicion by searching for the same on the web and ensure that it is not a malware
2. Clear Recent Downloads
Work on the principle that if you don't need an item, get rid of it. So, head to the Finder, click on Downloads and check if there are any unwanted files. Next, select them and delete them.
3. Use An Antimalware App
While macOS has its own ways that could kill malware in its tracks, there have been instances in the past when malicious threats sneaked past Mac's protection like Gatekeeper and XProtect. And, let's assume you are someone who is a little more adventurous and installs apps from other sources as well, it is best, that you install an Antimalware app as well, apart from relying on your Mac's own defenses. An app like CleanMyMac X will find malware on your Mac and remove it there and then.
How To Use CleanMyMac X To Remove Malware?
1. Download, run and install CleanMyMac X
2. From the left-hand pane, under Protection click on Malware Removal
3. Once, the scan is complete, CleanMyMac will find malicious threats including Adware and potentially unwanted applications
4. Once found, click on Remove from the right-hand side
4. Get Rid of Suspicious Apps
You probably have stumbled upon an app that wasn't supposed to be installed or it could be something that is infiltrated with malware. So again, if after installing an app you have started to observe a plethora of other apps, it's best to remove the recently installed apps, and here are the steps for the same –
1. Click on Go
2. In Finder, go to Applications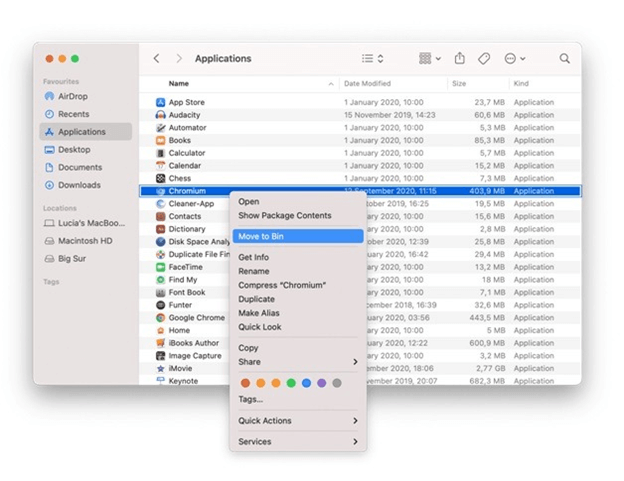 Alternatively, hit the Shift + Command + A  to reach here
3. Scroll down and closely watch if there are some unknown applications
4. If you stumble upon an unwanted and unknown application, promptly delete it, send it to the bin, and immediately empty the bin as well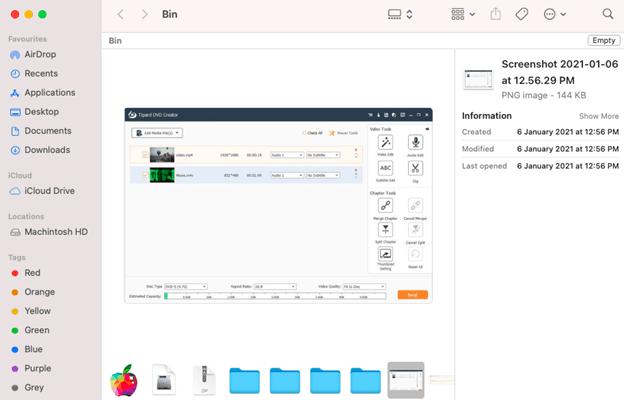 5. Your Login Items Might Be Hiding A Malware
If they are, it's time you nab them and throw them out of your Mac. Often, the notorious malware loads automatically as soon as your Mac boots up, so, it is very likely that you may find malware on your Mac's login items. This way you will be eliminating any login items that are acting up or are harboring malware. For that –
1. Click on the Apple menu
2. Go to System Preferences
3. Click on Users & Groups
4. Click on Login items
If you see any suspicious items, click on the – button at the bottom
6. Remove Browser Extensions
Malware can also take the form of malicious browser extensions which may further inject browser hijackers and other malicious adware into your Mac. The simplest way to check whether or not your browser extensions are indicating danger –
1. Open Safari
2. Go to Preferences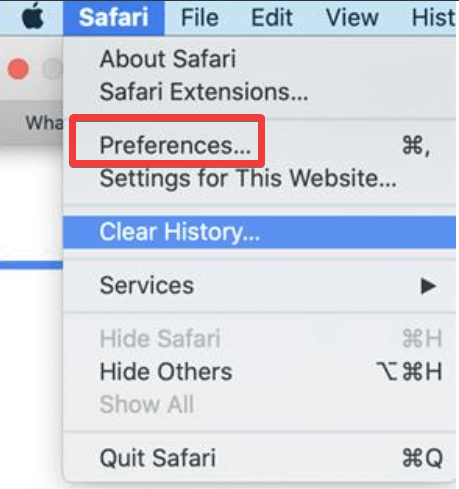 3. Check what homepage URL is currently set
4. If it's not what you expected, change it
5. Head to the Extensions tab and uninstall all items that you don't recognize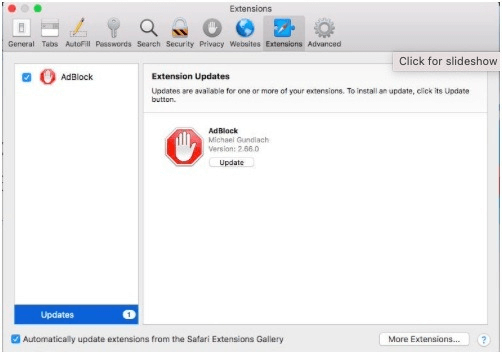 If Ever You Suspect A Malware
Keep calm! Check for malware on your Mac using the ways we just discussed and in case, you come across the culprit enforce the measures we talked about, and in no time, you'll be spring cleaning your Mac with no traces of malware to be found. If the blog helped you, do let us know in the comments section below and for more such content, keep reading BestMacCleaner.
Frequently Asked Questions
1. How Do You Know If Your Mac Is Infected With A Virus
Several signs may  indicate that your Mac is infected with malware. You might observe your browser bombarded with ads and popups. You may be unable to transfer or even access files on your Mac or you may suddenly notice a sharp dip in your Mac's performance.
2. What Do I Do If I Suspect Malware On Mac?
If you suspect or find malware on Mac, first thing first, employ an antimalware app like CleanMyMac X  and remove malware. Next, get rid of any recent downloads, unaccounted apps, and processes, look into your login items to track for suspicious items and uncheck them.
3. How Do I Clean My Mac?
Frequently check your Mac for background processes which are high CPU consumers using your Activity Monitor, use a tool like Cleanup My System to completely and smartly get rid of unwanted downloads, large files, and other items which are just hogging your storage. Plus, one such tool can also help you get rid of items that may compromise your privacy as well.