How To Go Incognito In Safari On Mac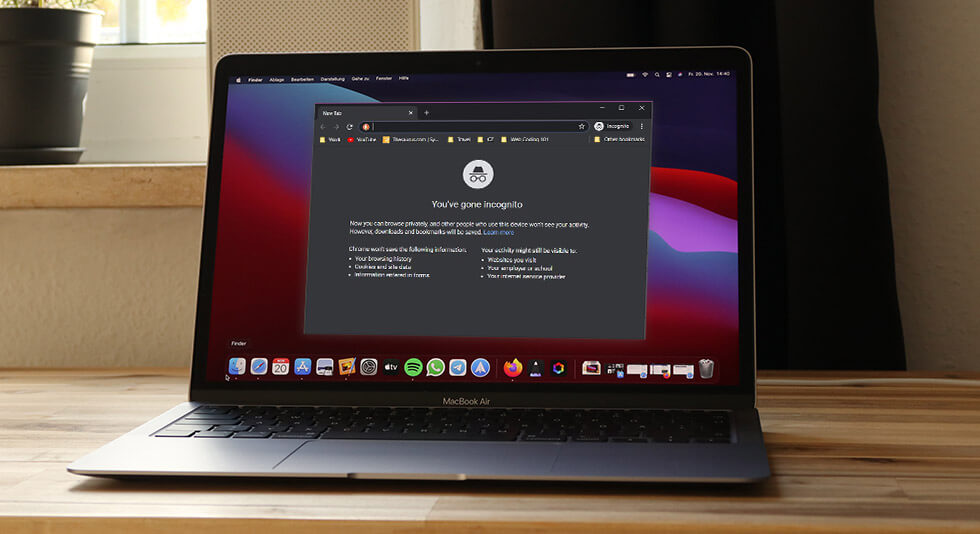 In this digital-driven world where cybercrimes are increasing at a rapid rate, online security is a critical issue that should no longer be taken lightly. The web is full of malicious threats as hackers find new and innovative techniques to sabotage our privacy. Hence, to make sure that we don't fall victim to their vicious schemes, it is important to keep our personal information and browsing activities secure.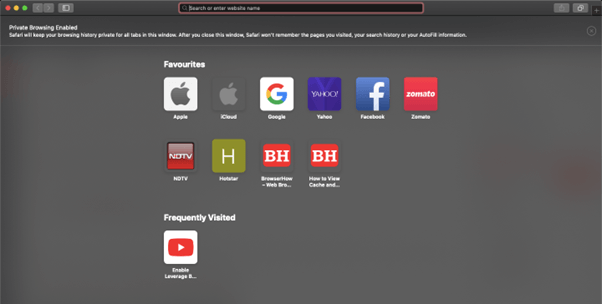 Our online activities are vulnerable to sophisticated hackers, who can easily access our browsing history, access our email accounts, track our online purchases, and more to exploit our online privacy. We spend a wide majority of our time surfing the web and which is exactly why browsing in incognito mode is beneficial.
In this post, we have listed everything you need to know about the Incognito mode, how is it helpful, and how to go Incognito on Mac.
Let's get started.
Also read: How To Clear Search History On Mac – Safari, Chrome, and Firefox
What is Incognito Mode?
The term 'incognito' refers to something that is incognizant, unaware, or concealed. It is a special browsing mode where none of your browsing activities are recorded and you can visit any webpage without leaving any traces behind.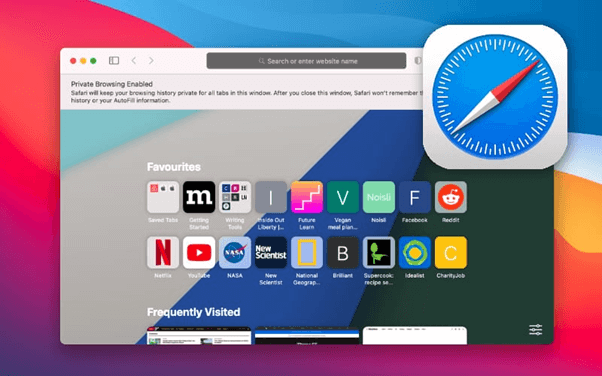 Incognito mode offers you a variety of security perks. It allows you to visit a webpage without any traces of the website being remembered by your browser. So, not just the hackers but even the website trackers or advertisers will be able to trace your browsing activities once you switch to Incognito mode. Wondering how to go Incognito on Mac while surfing on Safari? Here you go!
Also read: 10 Best Safari Alternatives For Mac 2022
How to Enable Incognito Mode on Mac?
Here are a variety of ways to enable Incognito mode on Mac. You can choose any of the below-listed methods to initiate an incognito browsing session on Safari:
1. The Menu Bar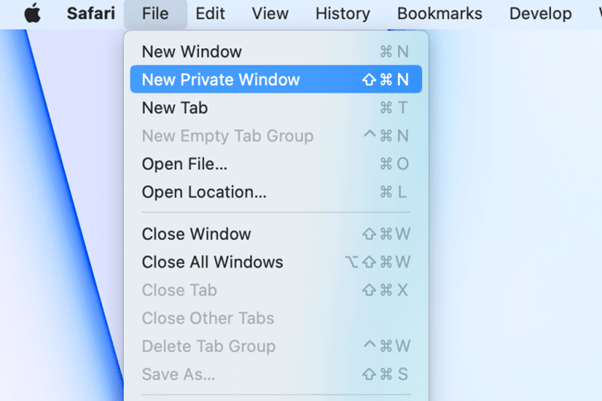 Launch Safari and then tap on File> New Private Window. A new incognito window will now appear on the screen.
2. The Dock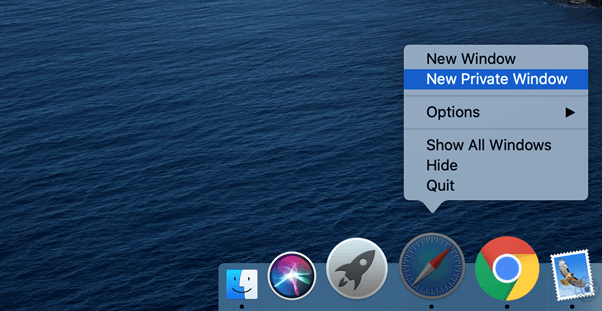 Find the Safari icon on your Mac's Dock. Right-click on it and then select "New Private window".
3. The Keyboard Shortcuts
Here comes another method to enable incognito mode on Mac. yes, you can even use the keyboard shortcuts to quickly switch to Incognito mode. All you have to do is, launch Safari and then simply press the Command + Shift + N key combination on your keyboard.
Once the private browsing mode is enabled, you will notice a slight change in Safari's appearance. For instance, the search bar's background will have a dark background instead of a white one. macOS will also display a message on Safari's homepage letting you know that the private browsing mode is enabled.
How to Exit Incognito Mode on Mac?
To exit the incognito mode on Safari, simply close the browser window. Relaunch Safari to initiate a non-private browsing session.
How to Always Browse Incognito on Safari?
By making one quick small change in Safari browser's settings, it will automatically open in Incognito mode each time you launch Safari. Here's what you need to do:
1. Launch Safari. Tap on Safari> Preferences. The Safari Preferences window will now appear on the screen. Switch to the "General" tab.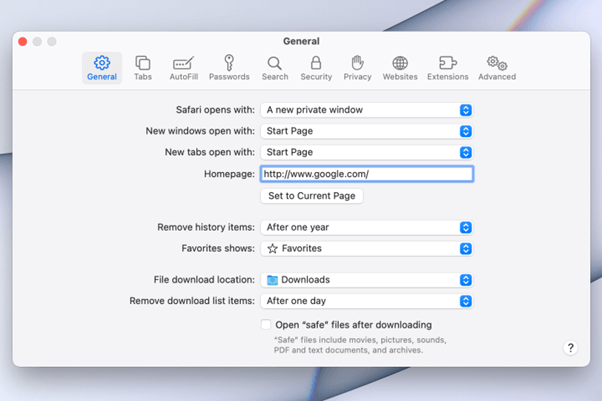 2. Select the "Safari Opens with" drop-down and then tap on the "A new private window" option.
3. Close the Safari Preferences window.
4. Once you make this little tweak in Safari's settings, it will always launch in Incognito mode.
Why You Should Browse in Incognito Mode?
The Incognito Mode offers enhanced privacy and allows you to browse anonymously without leaving any traces behind, right? Not just this, here are all the good reasons to choose Incognito over regular browsing: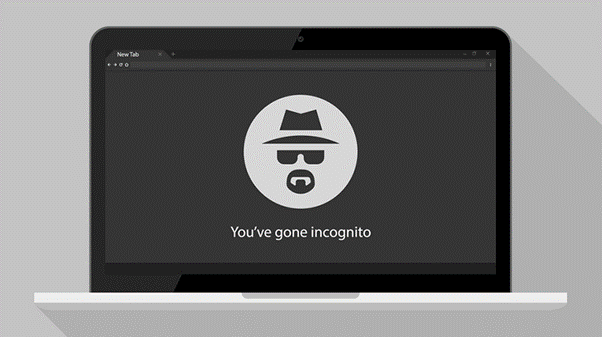 To Watch Anything Weird: Well, yes, no judgement here but most users use the incognito mode to watch videos on YouTube or any other explicit content. The Incognito Mode leaves no traces in the browsing history and hence you can watch anything in the private browsing mode.
Use Multiple Accounts: Want to stay signed in to multiple email accounts? The incognito mode can prove to be super useful!
To Shop Online: As soon as you make a quick Google search about any product or commodity that you are willing to buy, your browsing window starts getting crawled up with advertisements and pop-ups. So, if you are planning a "Surprise" or want to shop online for your loved ones without letting them know, the incognito mode can be your saviour.
Also read: How To Speed Up Safari On Mac?
Conclusion
This wraps up our guide on how to enable Incognito Mode on Mac. Once you switch to incognito mode, websites cannot track your browsing activities which makes your personal information more secure. The Incognito Mode is a great way to browse anonymously while surfing the web.
Do you prefer Incognito mode over regular browsing? Feel free to share your thoughts in the comments box!