How To Open RAR Files On macOS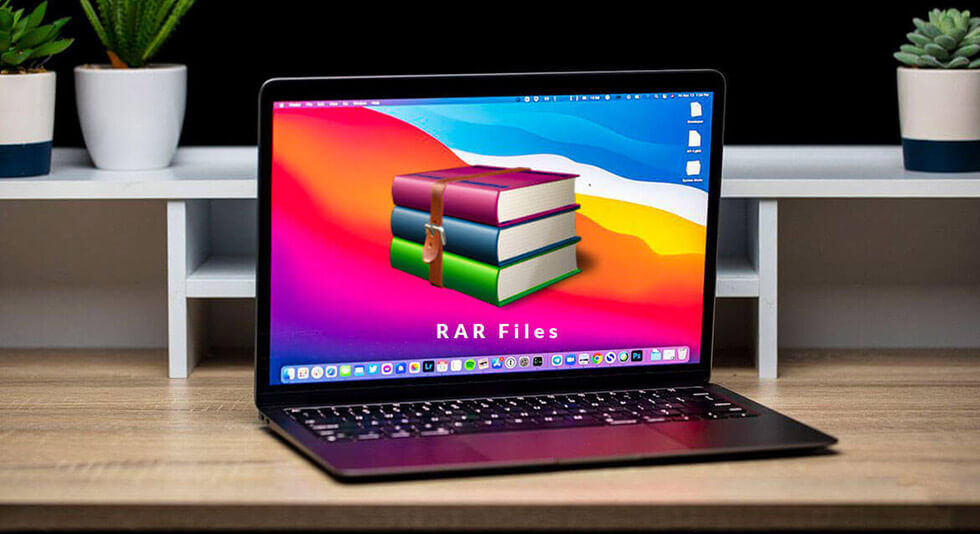 Received a RAR file as an email attachment? Wondering how to open RAR on Mac? You've come to the right place. In this post, we will be learning all the methods that you can use to quickly open RAR archives on macOS.
What are RAR Files?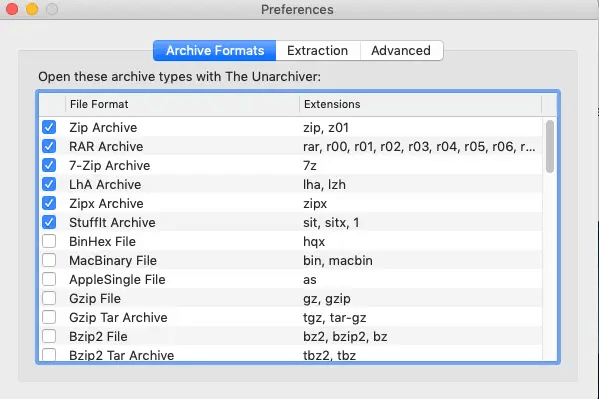 RAR is a digital archive file format that is primarily used for saving space which is accomplished through data compression. This file format was originally developed by Russian software engineer Eugene Roshal back in the year 1993 and thus the term "RAR" gained its short form from "Roshal Archive". You can think of a RAR file as a container that holds multiple files and folders inside. So, instead of sending a bunch of files, you can create a RAR archive that compresses all the files into a single folder.
ZIP and RAR are the two most popularly used archive formats on Windows and macOS. However, to open a RAR archive on Mac, you would need a RAR opener tool to get the job done. ZIP on the other hand offers much flexibility in terms of readability and accessibility. Compared to ZIP, a RAR archive has a much higher compression ratio and which is why a third-party extractor is often required to open RAR archives.
Also read: 10 Best Duplicate File Finders for Mac In 2022
How to Open RAR Files on Mac?
Due to its proprietary characteristic and high compression ratio, you cannot use Mac's default tools to open a RAR archive. Compared to the ZIP file format, a RAR archive can hold data of much more capacity of approx. up to 8 exbibytes.
Open RAR files on Mac Using WinZip
WinZip is a popular file archiver and compressor tool for Windows, macOS, iOS, and Android. So, yes, you can use this nifty tool for handling RAR archives on your Mac. Here's what you need to do:
Launch any preferred web browser on your MacBook and visit this link. Tap on the "Try it free" button to get started. The installation process will begin right away.
Once WinZip is installed on your Mac, the process of handling RAR archives will be simplified. If you receive a RAR file as an email attachment, simply double-tap on it to extract its contents.
Click Here To Open WinZip For Mac
If the RAR file is saved in the Finder then follow these quick steps to unRAR it:
Double-tap on the RAR file to open it.
You will now be able to view the contents of the RAR file on the window. Tap on the "Unzip" button to extract the files.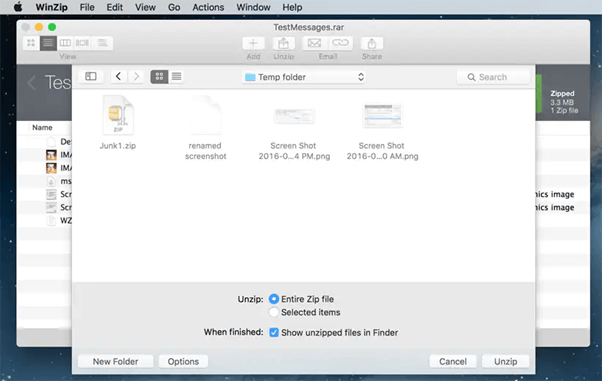 A new window will now appear on the screen. Browse to the folder location where you need to save all the extracted files. Choose your preference, whether you want to unzip the entire folder or only the selected items.
Hit on the Unzip button to extract the RAR file.
Alternatively, if you are using WinZip version 2.0 or later on your Mac then you can also use the context menu to quickly open RAR files on your device.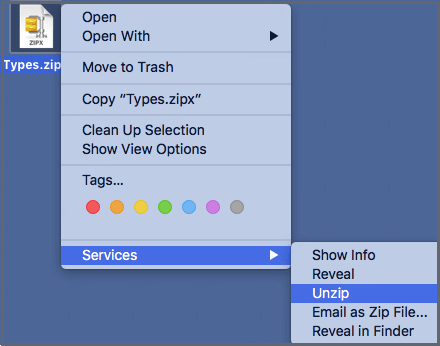 Right-click on the RAR archive, and select Services> Unzip. And that's it!
Also read: Best App Uninstaller For Mac In 2022
How to Open RAR on Mac Using Terminal
Launch the Terminal app using the Command + Space key combination. Now, before you begin, first add the developer tools to the Terminal. Execute the below-listed command in the Terminal window:
xcode-select –install
Now, install the package manager from "Homebrew".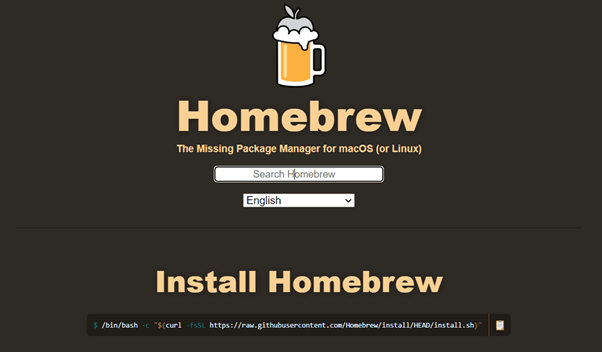 On the Homebrew webpage, you will see a Terminal command on the home screen. Copy and paste this command into the macOS Terminal app:
/bin/bash -c "$(curl -fsSL https://raw.githubusercontent.com/Homebrew/install/HEAD/install.sh)"
Now, run this next command in the Terminal window to install the unarchiver element.
brew install unrar
Finally, type the Unrar command in Terminal. Drag and drop the RAR archive file in the window so that the path of the file gets automatically generated. Hit Enter to unzip the RAR archive file on your Mac.
How to Open RAR Files on Mac Using the Unarchiver Tool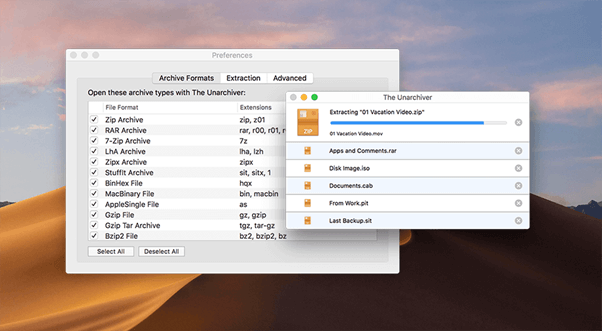 Not too fond of running complex commands on your Mac? Well, we have an easy alternative for you to unzip RAR files on Mac. Download and install the Unarchiver tool on your macOS device. The Unarchiver is an easy-to-use application that will help you in extracting the contents of the RAR file on Mac. It supports a wide variety of archive formats including ZIP, RAR, 7-ZIP, BinHex, and more. The Unarchiver tool is a must-have utility for your Mac, especially for handling RAR archives.
Also read: Best Mac Backup Software For Your Mac in 2022
So, which method would you prefer for opening RAR files on Mac? Feel free to share your thoughts in the comments section. We would love to hear from you!