MacBook Pro Touch Bar Not Working? Here's How to Fix It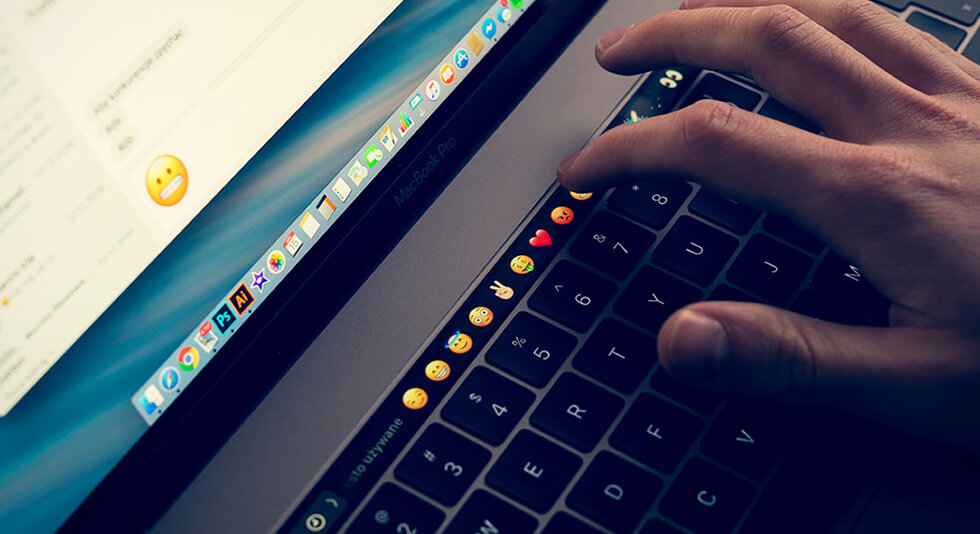 Apple released the "Touch Bar" back in 2016 along with the new MacBook Pro 13-inch and 16-inch models. And since then, we just can't get enough of it. The Touch Bar makes it easier to control and navigate your Mac. It is a touchscreen display that replaces the traditional function keys on the keyboard.
The Touch Bar can be used to perform various tasks such as adjusting the volume, changing screen brightness, accessing frequently used applications and features, and providing context-specific controls for different applications. It is incredibly efficient and allows you to be more productive while using your device.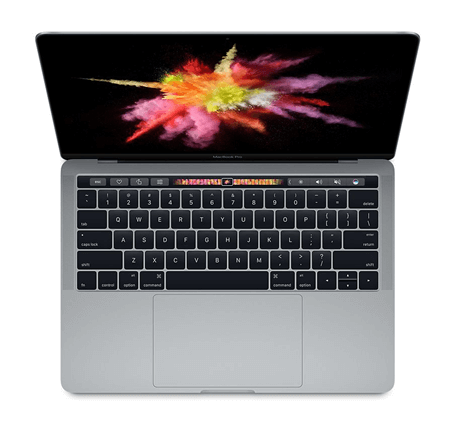 So, yes, if the MacBook Touch bar stops working then things may get annoying. Isn't it? In this post, we have listed a few solutions that will help you in resolving the "MacBook Pro Touch Bar not working" issue by following simple troubleshooting steps.
Let's get started!
Also read: How to Fix "Macbook Keyboard not Working" Issue on Mac
Why is the MacBook Touch Bar Not Working?
There could be several reasons why the MacBook Touch Bar may not work or respond. Some possible causes are:
Software bugs.
Temporary glitches.
Hardware issues or malfunctioning.
Misconfigured settings.
Device overheating issues.
MacBook switched to battery saver mode.
How to Fix the MacBook Touch Bar Not Responding Properly?
You can use the below-listed solutions to fix the touch bar not working issue on Mac.
Solution 1: Reboot your Device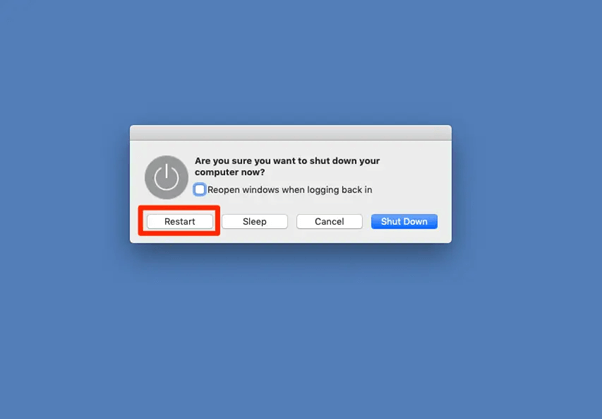 Yes, rebooting your Mac can sometimes fix issues with the MacBook Touch Bar. Rebooting can help clear potential software glitches that may be causing the Touch Bar to malfunction. When you reboot your Mac, it shuts down all the running applications and services and starts fresh when it boots up again. So, yes, go ahead and try your luck.
Solution 2: Refresh the Touch Bar
You can refresh your Mac's Touch Bar by running a simple command in the Terminal app. Follow these quick steps to refresh the MacBook Pro touch bar.
STEP 1: Open the Terminal app using the spotlight search.
STEP 2: In the Terminal window, type the following command and hit the Return key.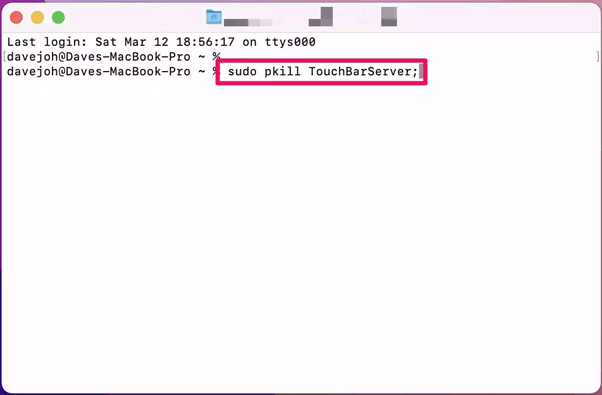 Sudo Pkill TouchBarServer
STEP 3: Once you run this command, macOS will terminate the Touch Bar process temporarily, and make the Touch Bar disappear for a few seconds before it is restarted.
Here's how you can refresh the MacBook Touch Bar and resolve problematic errors with the Touch Bar.
Also read: How to Open and Use Terminal on Mac
Solution 3: Check the Touch Bar Settings
Configuring the MacBook Touch Bar setting correctly has helped numerous users to resolved the common hiccups that appears while using the Touch Bar.
For this make sure the Touch Bar is enabled on your device. Tap on the Apple icon and select System Preferences. Head to Keyboard > Keyboard. Set the "Touchbar shows" option to "App Controls".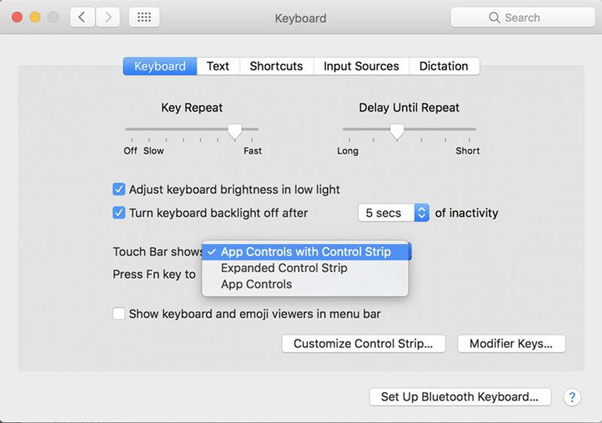 You can also customize the Touch Bar buttons to show the features you use most often.
Solution 4: Run the Apple Diagnostics Tool
If your Mac is dealing with any hardware issues then using the Apple Diagnostics tool will help you    identify the core problem. To run the Apple Diagnostics tool on your Mac, here's what you need to do:
STEP 1: First, disconnect all the external devices. Power OFF of your Mac. Press the Power button again to restart your device while pressing the "D" key. Keep holding the key until you see the Apple Diagnostics screen.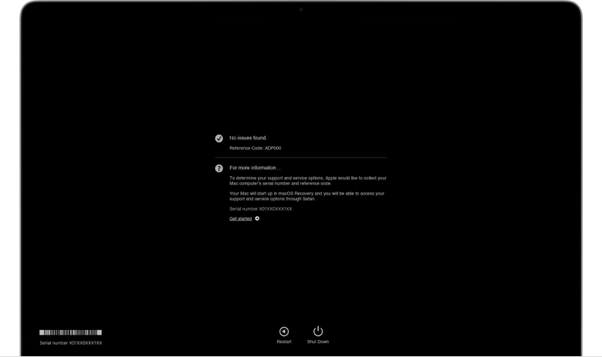 STEP 2: Apple Diagnostics will now run some basic hardware tests and show you the results on the screen. The tests can take several minutes to complete. If Apple Diagnostics finds any hardware issues, it will display an error code along with a brief description of the problem.
Also read: How to Access and Control Mac Remotely For Any Device
Solution 5: Update macOS
Using an outdated version of macOS can make your device more prone to errors and performance issues, including "Touch Bar not working on MacBook". Here's how you can update your MacBook to the latest macOS version.
STEP 1:  Hit the Apple icon placed on the top menu bar. Select System Preferences> Software Update.
STEP 2: Hit on the "Upgrade Now" button. Follow the on-screen instructions to complete the update process. Your Mac may need to restart during the update.
After updating your device, check the  Touch Bar's functioning to see if the issue persists.
Also read: Macbook Camera Not Working? Here's How to Fix it!
Conclusion
If your MacBook Touch Bar stops working, it may affect your ability to use certain gestures, control brightness/volume, activate Siri and more. Hence, you can use any of the above-listed workarounds to get the Touch Bar up and running again within no time.
If nothing helps then the last resort is to get in touch with the Apple Support Team for further assistance. Alternatively, you may visit an Apple Store or an authorized service provider to get professional help with your Apple products. You can make an appointment online or through the Apple Support app.
Was this post helpful? Do you think Mac's Touch Bar is a handy utility? Feel free to share your thoughts in the comments section!