macOS Catalina Issues And How To Fix Them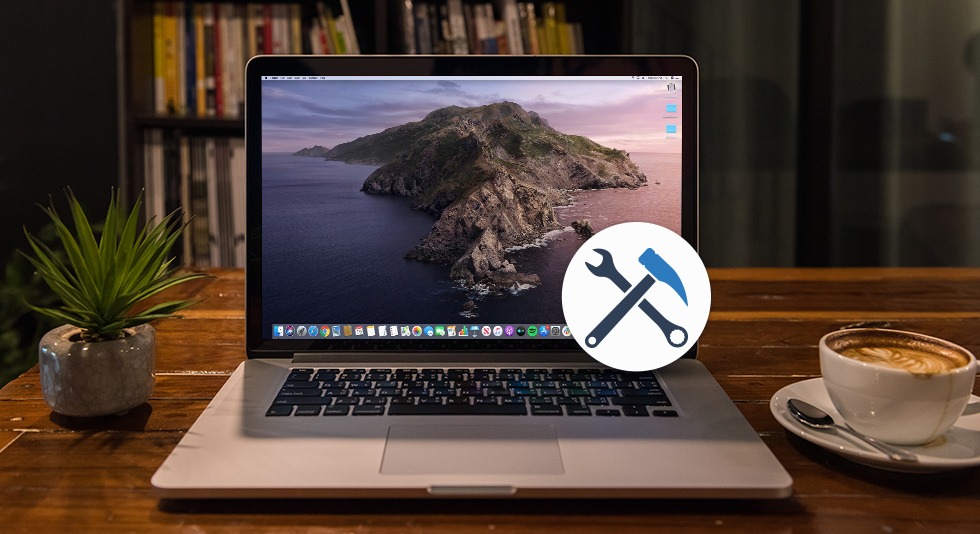 Apple introduced Catalina in June 2019 at WWDC, where MacOS Catalina offers more liberty to enjoy the real power of Mac. Even after that, there is always a chance of improvement, and this is why we are telling you some of those MacOS Catalina issues which you might be facing. Their solutions are also attached along so that you can experience MacOS Catalina without any glitches.
Advanced Tip: We recommend these Mac cleaner apps for smoother performance and avoidance of technical issues.
Top 12 macOS Catalina Issues and Fixes
Your One Stop Solution To Optimize macOS Catalina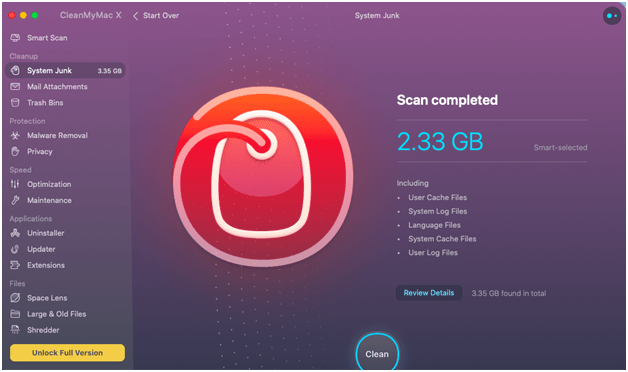 No matter how many problems show up in macOS Catalina, you must be prepared with an optimized Mac already. An optimized Mac could be achieved with CleanMyMac X which can clean out the trash, junk, unnecessary files, malware and privacy breachers with one single click. No need to go through manual checkup of the system, everything is taken care of by CleanMyMac X. 
Here are the most common macOS Catalina problems and their solutions:
macOS Catalina Issue 1: Catalina Won't Install
Usually, with every new release of macOS, there happens to be an installation issue. Sometimes installation doesn't start, it freezes, and this error keeps occurring every time you try to restart.
Solution:
Reset SMC: Shut down your Mac > Hold Shift+Ctrl+Option+Power button for a few seconds, while cable still being plugged in. After that, start your Mac once again.
Old Mojave Updates: Install all the old updates of Mojave that have been pending till now. Go to Software Update to install them.
If prompts ask, enter the Administrator password several times to complete the whole installation process.
Lack of disk space: Sometimes, disk space is not enough and hence, MacOS Catalina problems emerge. You can clear the disk space or remove leftover files using  good software.
macOS Catalina Issue 2: Won't Install On External Drive
The operating system doesn't install sometime when you try to launch it on an external drive.
Solution:
Connect SSD through Thunderbolt port 3. If it doesn't work, try Thunderbolt three-to-two adaptor. Now do a full Mojave install on the external drive before finally switching to Catalina.
Also Read: How To Fix 'Your Startup Disk Almost Full' On Mac OS?
macOS Catalina Issue 3: Cannot log in After Upgrading
Sometimes macOS Catalina problem includes that you are not able to log in to your user section after the installation if fully done.
Solution:
Rollback to Mojave! Yes, you have to get back to Mojave once again. Better take a data backup and then erase Catalina.
macOS Catalina Issue 4: Sidecar Errors
Those who want to expand their workspace likes to use Sidecar feature on Mac. macOS can be mirrored to the iPad screen very easily. But, macOS Catalina problems include Sidecar not working due to compatibility reasons.
Solution:
You need to realize that macOS Catalina does not work with the older iPad operating system. . The new operating system is compatible with
2019 Mac Pro
Late 2018 Mac Mini +
Late 2018 MacBook Air +
2017 iMac Pro
Mid 2016 MacBook Pro +
Early 2016 MacBook +
Late 2015 iMac +.
Also, try to connect your iPad with a cable that might solve the macOS Catalina problems.
macOS Catalina Issue 5: Software Not Working
Does it strike hard when the software you have installed newly is not opening or running as expected? Well, it is all because macOS Catalina support apps having 64 bits instead of Mojave's 32-bits.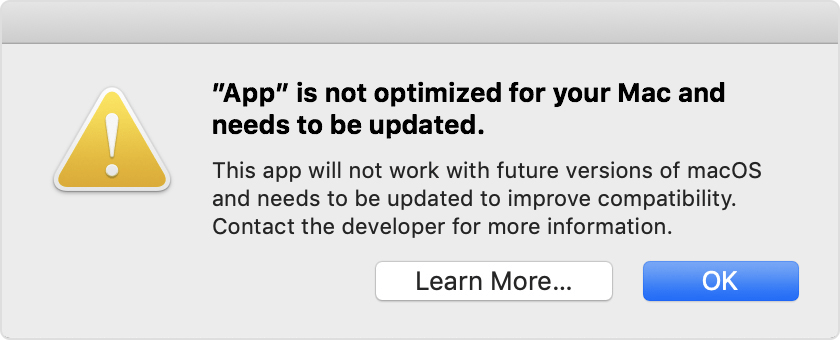 Solution:
Click 'Apple Logo' and then 'About this Mac'. After this, click 'System Report'. Locate the Software section and finally click Applications. Locate the application that is not working on Catalina and check if it is 32 bit or 64 bit. Find another version if it is not working.
Must Read: How To Fix "Photoshop Scratch Disk Full Mac" On Mac?
macOS Catalina Issue 6: Quick Battery Drain
There are battery life concerns every time there is a new release by Apple. Some of the applications take away all the battery life while we are not even aware of such a fact. This macOS Catalina problem could be noticed as well.
Solution:
An application like Screen Time is pretty much beneficial to use that limits the use of excessive apps. On the other side, you can use Apple's in-built Activity Monitor to get an insight into the apps and their energy impact.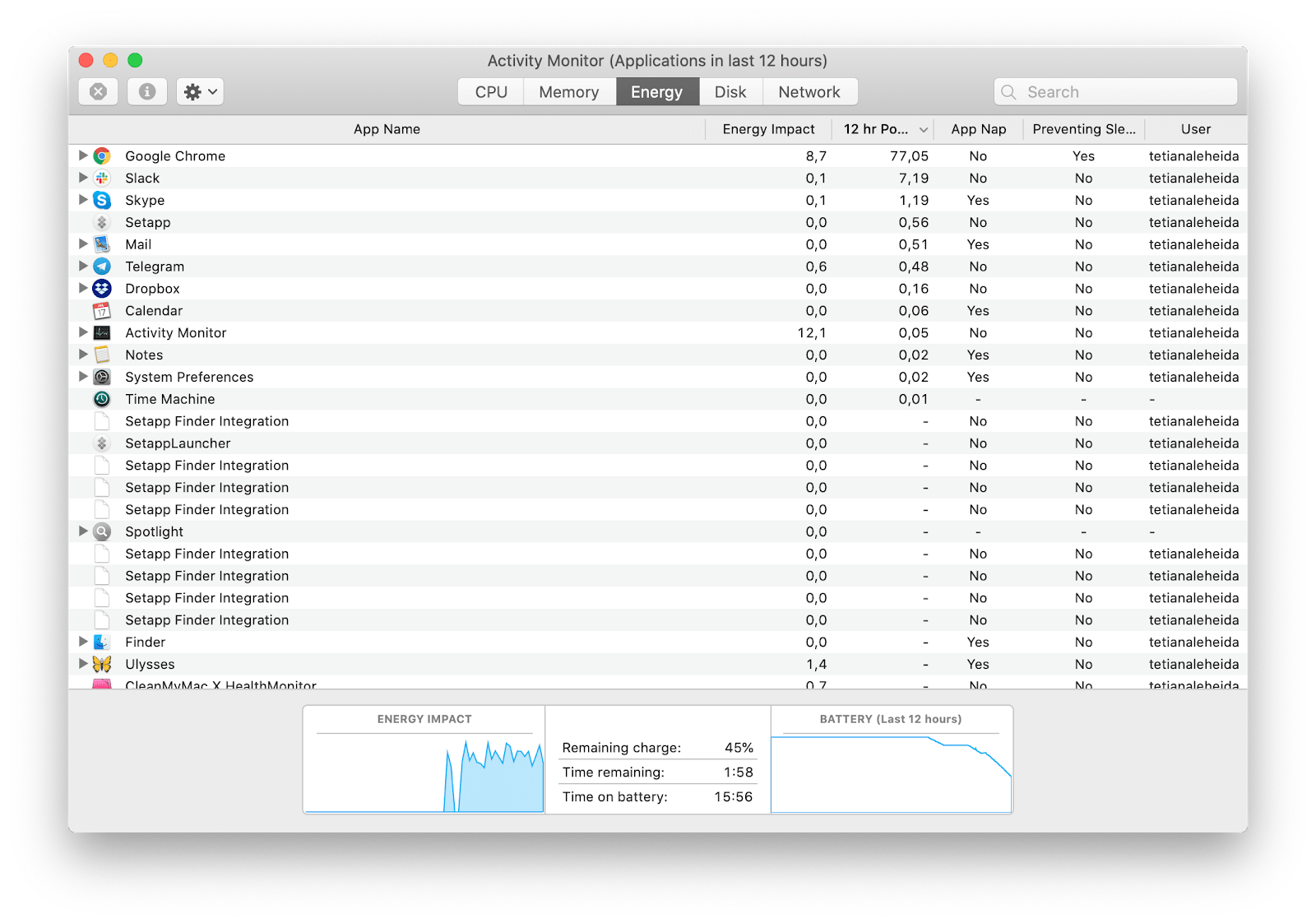 macOS Catalina Issue 7: iCloud Issues
It is one of the most common macOS Catalina problems that iCloud is not able to sync with the new OS.
Another issue noticeable is not able to download iCloud folders as smooth.
Solution:
Try signing out of iCloud and re-sign in once again. Still a problem? Go to 'Cloud Docs' folder and delete it. The folder will be downloaded once again, and the problem may go away.
For the macOS Catalina problem of not able to download the iCloud folder, try downloading each folder separately or download a new application that allows appropriate file management.
macOS Catalina Issue 8: Music Library Issues
There were recent reports that spoke about the music library that keeps on freezing in Mac.
Solution:
Take the backup of music library > move out the music files from music folder > go to the library(~/Library) and remove files related to iTunes or Music > delete music cache (~/Library/Caches) > Restart your Mac.
macOS Catalina Issue 9: Mouse/Keyboard Not Working
Accessories like mouse or keyboard may not work after MacOS Catalina has been installed in the system.
Solution:
Once again, you need to check that the required driver needs to have a 64-bit version. If the 32-bit version has been installed in your system, you need to seek for higher version.
Read Also: 7 Best App Uninstaller For Mac to Remove Unwanted Apps
macOS Catalina Issue 10: Slow Mac or Overheating Mac
Even though 32-bit thingy is gone for new Mac and powerful 64-bit is the sole to make Mac run faster. Yet there are sometimes when Mac experiences sluggish speed.
Solution:
If there are many login items, Mac may slow down. To solve this macOS Catalina problem, go to System Preferences > User & Groups > Login Items. Here, look at the apps that are running. Tick mark those whom you do not want to run and the '-' button below.
If overheating has grabbed the speed and battery life of Mac, try resetting SMC. To reset SMC, shut down Mac with the charger plugged in > Hold Shift + Ctrl+ Option + Power for 10 seconds > Click on Power button once again.
macOS Catalina Issue 11: Dock Disappearing On macOS
Some people have complained to Apple forum that their dock disappears from the screen after the Catalina up-gradation. However, the reason is not known yet but let's see how to resolve the issue.
Solution:
Follow the steps mentioned here. Go to Settings > Dock.
Now try to change the dock size so that it flickers.
Change hide/show settings.
Change the dock's position on the screen.
Now close the window and see if it has appeared again.
macOS Catalina Issue 12: Mac Won't Boot
In some cases, Mac does not turn on and hang at the loading bar. In this case, the solution to this macOS Catalina problem is:
Solution:
You need to check your Mac hard drive using Disk Utility in Recovery mode and find out if there is any disk error.
Reboot Mac and hold Command+R. (This step will get you in recovery mode) > Release the keys when loading bar appears on the screen > Select Disk Utility under Utility menu > Select start disk from left sidebar > Click on First Aid, find the top center and click on 'Run' > Click Done > Restart your Mac.
Conclusion
We have discussed some of the major macOS Catalina problems with you. We believe you would be able to solve them up using this guide manual. Yet if there are some other problems you have been facing, just let us know! We would love to solve them for you!