How To Fix "Photoshop Scratch Disk Full Mac" On Mac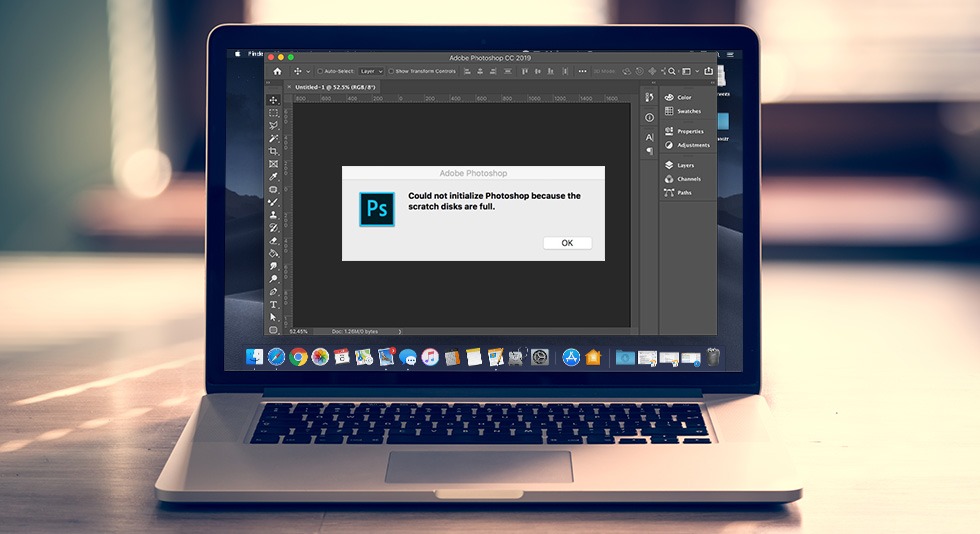 'Photoshop Scratch Disk Full Mac' is an error that pops up on Mac while Photoshop is running and may even close down the unsaved work, causing energy and work loss. This error occurs when Mac is not able to allocate specific memory to Photoshop because of temporary files and caches jamming the whole setup.
What is a Scratch Disk In Photoshop?
A scratch disk is an SSD or hard disk drive on Mac where photoshop keeps things temporarily. You can consider it a virtual memory that is created when the existing RAM is insufficient to finish resource-intensive tasks such as editing photos that has multiple layers or many edits that you may have applied to your project.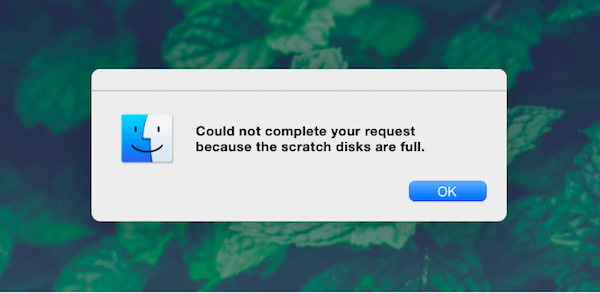 What Are The Reasons Behind Scratch Disk Are Full Error?
Let's quickly discuss some of the main reasons why you are receiving the "scratch disks are full" error on Mac –
1. Temporary Files
Temporary files are one of the main reasons why you might be receiving scratch disks are full errors on your Mac. But, you might wonder why do temporary files mass up on your Mac? This brings us to the next reason.
2. You Force Quit Photoshop A Lot
When you frequently force quit Photoshop on Mac, these temporary files don't go away. Instead, Photoshop saves them, thinking that you might want to use them later. Surprisingly, they don't even show up on your memory, leaving you confused so as to why this error is taking place.
3. Lack of Storage Space
It is quite possible that you are receiving the "scratch disk are full" on Mac in Photoshop is because either the drive where the scratch disk is placed has no space left or the disk partition where Photoshop is located is full.
What To Do When Scratch Disks Are Full?
There are a few effective tips and tricks with the help of which you can free-up your scratch disk on Mac. You can click on each of the methods below and check out the detailed steps to carry out that method –
Must Read- How To Fix macOS Monterey is Running Slow Issue In (2022)
How To Fix "Photoshop Scratch Disk Full Mac" On Mac?
In this guide, we'll list down the quickest and most effective way to get rid of the annoying Photoshop error.
1. Cleanup My System – Quick Method
A dedicated Mac cleaning and care tool, Cleanup My System can scan your computer and list down all the potential junk files, caches, temporary files, and other redundant data that may hamper the overall speed and performance of your Mac.
STEP 1: Use the button provided below to download the latest version of Cleanup My System.
STEP2: Upon successful installation, you can see a good-looking, modern dashboard with plenty of cleaning optimization modules, listed on the left side. From the One-Click Care module, you can click on the Start Scan button.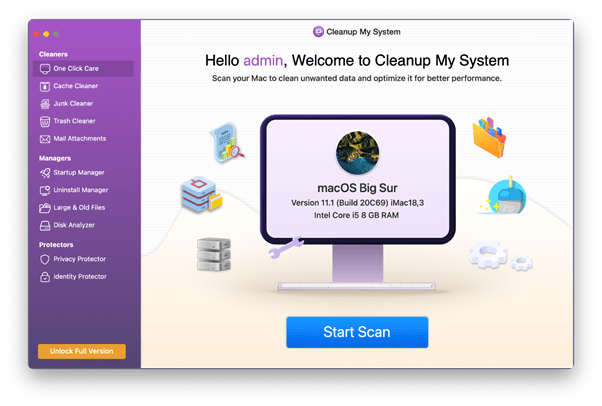 STEP 3: As soon as you initiate a comprehensive scan using the One-Click Care module, you'll get to see all the useless files taking space on your Mac. You can further select them and remove everything at once that is clogging the disk space.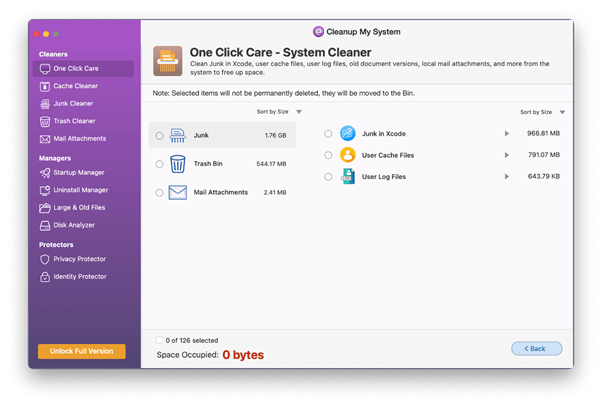 These steps mentioned above when performed using Cleanup My System will ensure a significant performance boost while reclaiming tons of storage space in one go. Later, you can launch the Photoshop app and see if you are free from annoying errors.
2. Clear Photoshop Cache
Keeping your scratch disk empty for smooth workflow and for the same, clear the Photoshop cache. Here's how!
Step 1: Launch Photoshop, and click on the Edit button from the top bar.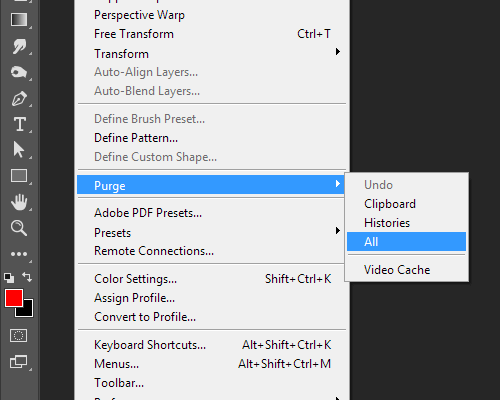 Step2: Locate Purge and move your cursor over it. As it unfolds, you can find options like Clipboard, Histories, All, etc.
Step 3: Select All, and you will be free from all unnecessary junk on Photoshop.
You are most probably able to free from Photoshop scratch disk full Mac or clear scratch disk Mac through this step.
Must Read- How To Speed Up Safari On Mac?
3. Search 'Photoshop Temp' To Remove Temp Files
There is another way by which you can remove temporary files of Photoshop, and get free from errors like scratch disks are full Mac.
In this case, you need to find the files which begin with '.pst' extension. Once done, locate numbers followed by extension '.tmp'.

You can perform this step by searching 'Photoshop temp' on your Mac, and finally, find your Mac's hard drive. Mac usually takes a few minutes to find all the Photoshop temporary files and list all of them in front of you. All you need to do is delete unnecessary or temporary files very carefully.
4. Change Scratch Disk
If even after using the above method mentioned you are not able to get rid of errors like scratch disks are full Mac, then consider the steps mentioned below.
Step 1: Launch Photoshop on Mac and choose the Preferences menu from the top.
Step2: Here, click 'Scratch Disk'.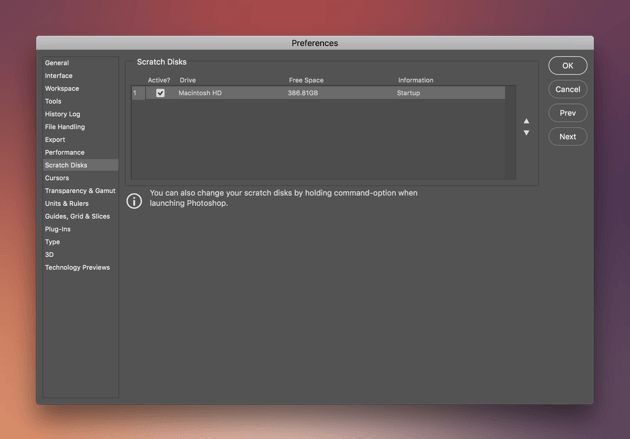 Step 3: Checkmark the box of your scratch drive to remove or select as the scratch disk.
Step4: Click 'OK' to save changes.
Step 5: Restart the Photoshop application once again to find the error-free setup.
Check This- How to Access Task Manager on Mac
Wrap-Up!
Out of all the steps mentioned above. Put your shot at the right spot using this tool and enjoy error-free Photoshop. We believe 'photoshop scratch disk full mac' error will not be visible once again.
Frequently Asked Questions
Happy working on Photoshop!