How To Access Task Manager on Mac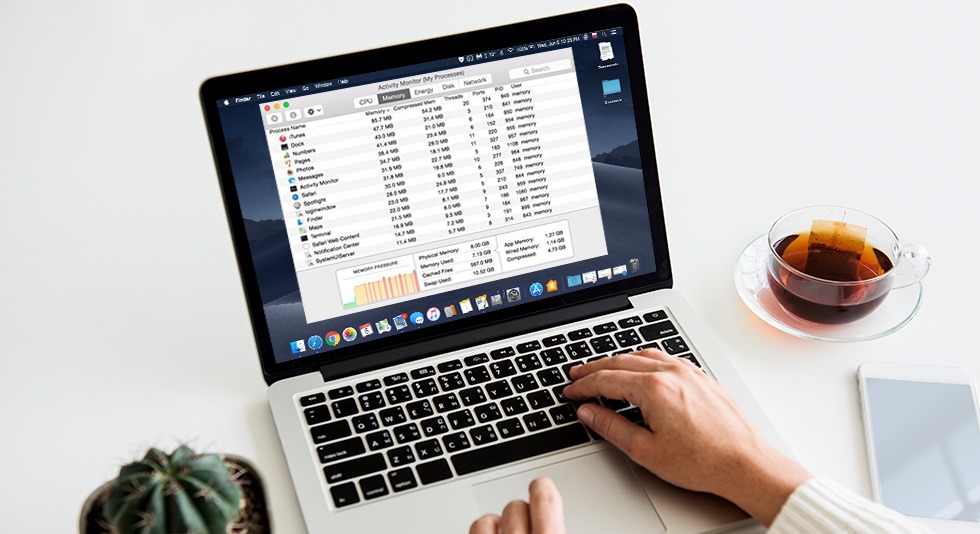 It's quite self-explanatory that Task Manager has the ability to manage all the running tasks on your system. Have you ever experienced delayed-response-from-specific-app or app-isn't-closing-at-all? If you use Mac or MacBook, you can manage running apps and processes by accessing the Activity Monitor.
Why Use Task Manager (Activity Monitor) on Mac?
As the famous saying goes – "Precaution is better than cure.",  this holds true for Mac too. There are times when apps start behaving a bit strange due to a lot of reasons and some of them are bugs and malware infections. Such infections can effectively bring the app down and make it completely dysfunctional. So it's better to have precautions that will help you to not face any glitches in-app. Activity Monitor or Task Manager on Mac can help you track these issues down. Apart from that you can use the Activity Monitor on Mac to –
Track down corrupted apps and check whether they're infected and fix them if needed.
Find heavy system-intensive apps.
Heavy processes and many others
Also Read: Best Mac Apps
Pro Tip
Keep your Mac flowing smoothly with CleanMyMax X as it makes sure that your Mac is clean, healthy and hearty. It is because this software is capable of cleaning junk, mail attachments, trash bins, malware and even optimizes the system for goodness.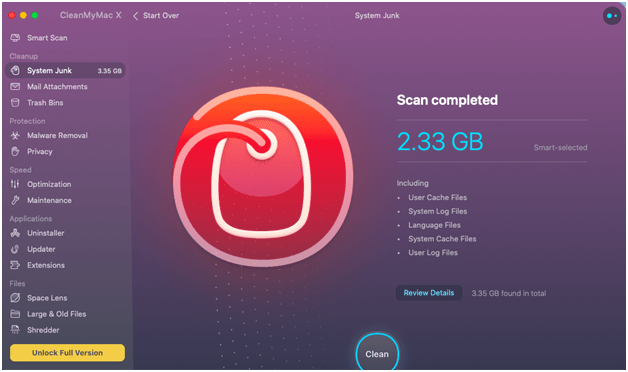 Task Manager on Mac
For Mac, short cut keys ctrl+alt+delete on Windows won't work as the core of both the operating system is quite different. Even the name of the tool that manages all the running apps (Task Manager in Windows) is different on a Mac. It's called Activity Monitor on Mac.
The tool that helps you out in situations you can't handle with reference to the system hang up or app crashing is Activity Monitor.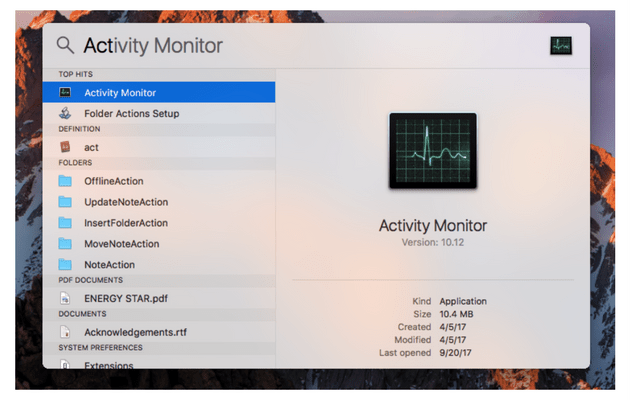 Now, when we know what to call it, we should also know how to locate and use it. So let's dig in a few layers and get to know our Mac a bit more:
Also Read: Top Ten Duplicate File Finders For Mac
How to Open/Find Activity Monitor on Mac
All we look for is convenience and that is one of the key factors that almost every tech product is successful. Be it as small as cheap as a calculator and as costly as an iWatch.
Similarly, here you can find several ways to open/locate Activity Monitor on mac that claims to be more convenient than the other. However, that's for you (the user) to decide which one you think is Mac Task Manager shortcut. Below are the ways you can open Task Manager on mac:
A. The quite easy and non-complicated way with just a few clicks is "Finder"
Just follow the below path and you will find Activity Monitor right in front of you:
Go to Finder > search for Applications > choose Utilities > now tap on Activity Monitor & it's right in front of you. Simple as that.
B. What's better than "docking It" to use instantly – Drag & Dock It
All you need to do is, follow the same above steps and add a new one to dock it on the pin bar. A quicker and faster way to operate a mac task manager shortcut:
Use Finder > Go to Applications > select Utilities > choose Activity Monitor. Now the only extra step is that you need to drag it to the pin bar and dock it there only. You are all set 🙂
C. Use Spotlight on Mac
Either press Command – Space bar or use bar from the upper right corner.
Look for "Activity Monitor" (start typing the text)
Once you encounter it there, tap on it and you have it there.
How to Use Mac Activity Monitor (Task Manager)
If you are someone who is shifting from Windows to Mac, only the name and a few display characters have been put in a different location. Everything else is the same and functions the same.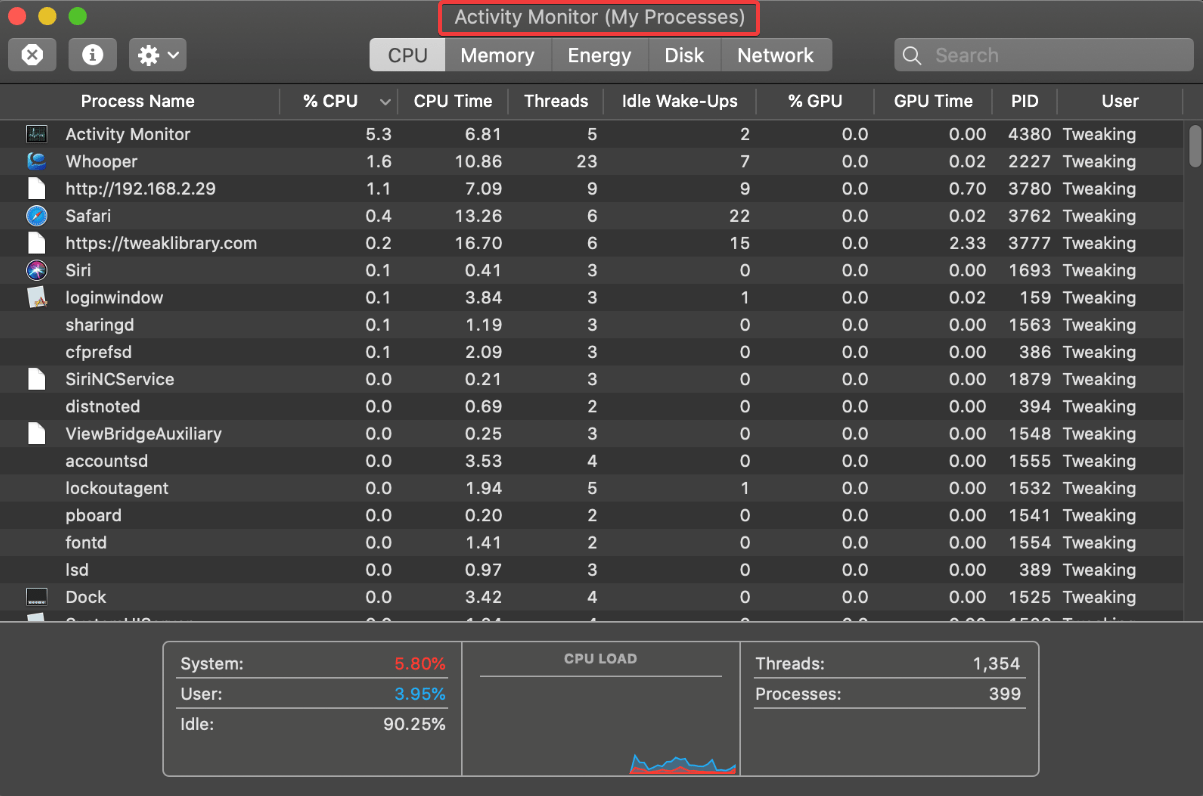 The interface is the only thing that is different and that too, not too much. You need to follow the same process as you did on the Windows system. And if you haven't used Windows OS, just look for the misbehaving app, tap on it, and click on the "X" mark on the top-left corner to stop it. As simple as that.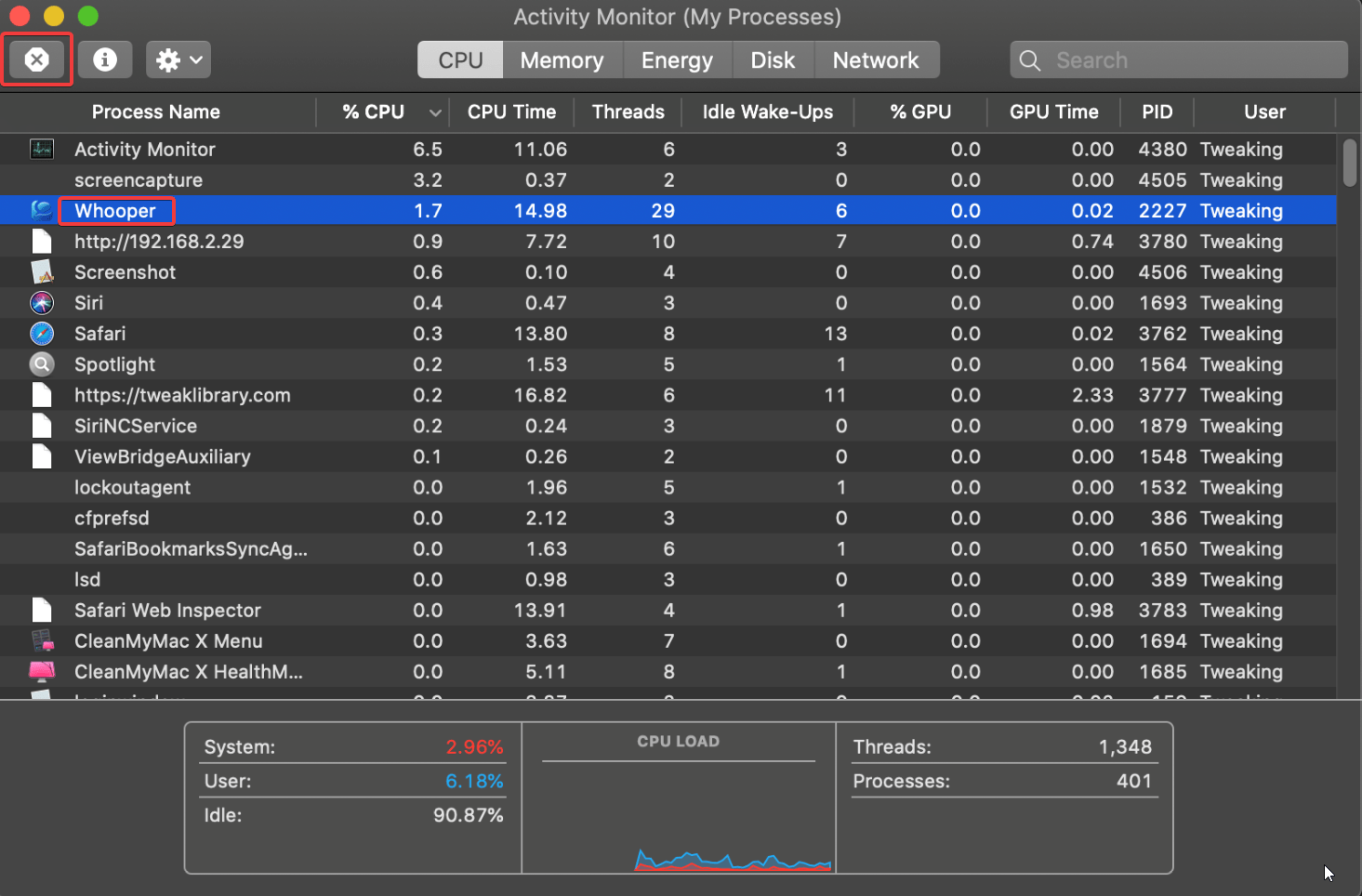 This is the simplest and quickest way to use (activity monitor) task manager on mac without any hassle. You can also explore the other options such as CPU performance, memory, if the application's been idle and if yes, then for how long. All these important news updates related to your mac, you can find here in a few clicks.
Also Read: Top 5 Mac Temperature Monitors
Force Quit an App on Mac
Though we use the task manager to close an app or check the system performance, there are a few apps that need to be forced to quit. Let's look at the ways below:
A. Use Mac Task Manager (Activity Monitor)
Now, this option does help you to quit an app with one click as well as if it doesn't happen in one click. You can quit, and force quit an app (misbehaving) from the Activity Monitor hassle-free and definitely with fewer clicks.
Just click on the app you want to get rid of (force-quit), tap on the appropriate option to confirm and there you go. The app has been closed forcefully.
B. Use Apple Menu
There is nothing you cannot find or function from the Apple Menu. So in case any application crashes or starts having glitches, just follow the below process and get MacBook task manager:
Hold Shift Key and at the same time, tap on the "Apple logo" (top left corner of the screen)
You will see the "Force Quit" option with the individual application's name.
Just click on the app you want to quit (force-quit) and ta-da. It's done.
C. Pin Bar or Mac Dock
A lot of times, while we aren't able to close an app, we go for the option of doing it forcefully. Using the above method asks you to use the mouse a bit more than the current one.
Tap on the app, right-click and select the "Force Quit" option (apparently the last one in the list of options)
Also Read: 7 Best App Uninstaller For Mac to Remove Unwanted Apps
Wrapping Up
Task Manager on Windows and Activity Monitor on Mac aren't quite similar but not way too different as well. The difference comes from the user interface and the commands we will use to function them. That's it. Using a task manager on Mac helps big time when you see that apps are giving you a hard time.
You go and face it but with a better weapon this time, Activity Monitor . Boom!!
Don't forget to share your experiences after using Activity Monitor on your Mac. Please let us know if you use any other way to operate Activity Monitor.
FAQs: Task Manager on Mac
1. Is there an equivalent to Task Manager on a Mac?
Yeah. There is. The way we have Task Manager on a Windows PC, similarly, on Mac, you have something called Activity Monitor. Activity Monitor on a Mac is equivalent to Task Manager on a Windows PC. There isn't much difference apart from the user-interface and a few clicks.
2. How do you kill a task on a Mac?
If you have used Task Manager on Windows PC, the process is quite similar to Mac also. All you need to do is, open the Activity Monitor (Command + Space bar) and select the task (from the list) you want to kill. Just select the task and click on the top left corner "Quit Process" sign. Tapping on the button will give you a prompt to close the task. Once you select it, it will be gone from the list of currently running processes on your Mac.
3. What do you mean by Cached Files in Activity monitor?
In Activity Monitor, cached files are the part of memory that's been recently used by the apps you just deleted or stopped. The moment you stop an app from working, the memory gets added to the cached file's memory which can be used by other apps you are about to start.