What Is Origin & Why You Should Uninstall Origin On Your Mac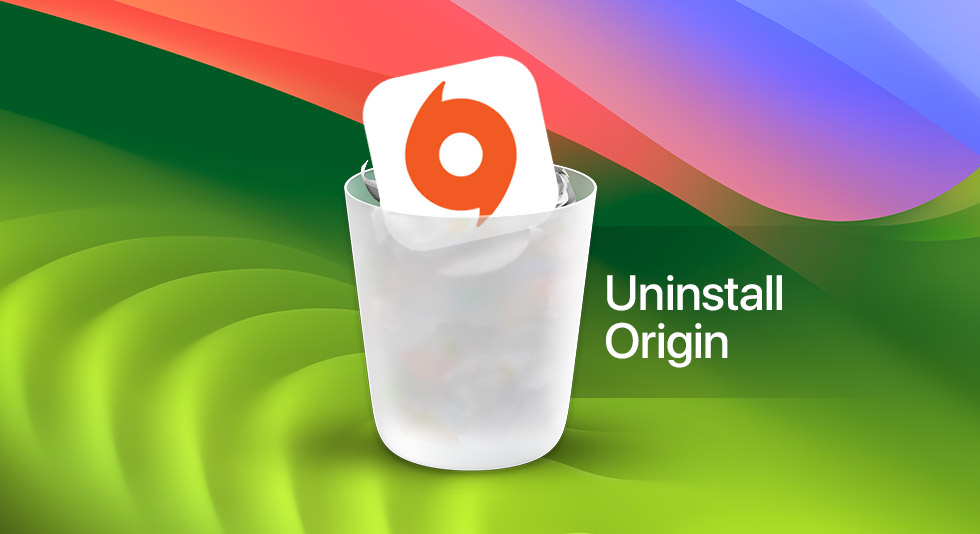 Origin is a widely popular game distribution platform developed by Electronic Arts for downloading, purchasing, and playing video games. It's similar to Steam & allows users to browse, purchase, download, and play EA games & from developers like Capcom, Image & Form, Runic Games inXile Entertainment, Ubisoft, and more. Moreover, the platform's software client is available for personal computer and mobile platforms only.
While Origin provides easy access to EA games, it also takes up a significant amount of space and resources on your Mac. Thus, you may want to uninstall Origin if you no longer play EA games ,need to free up valuable disk space, or are experiencing performance issues caused by the platform.
Uninstalling Origin is a straightforward process that can be done in just a few steps. So, without wasting any more time, let's get started!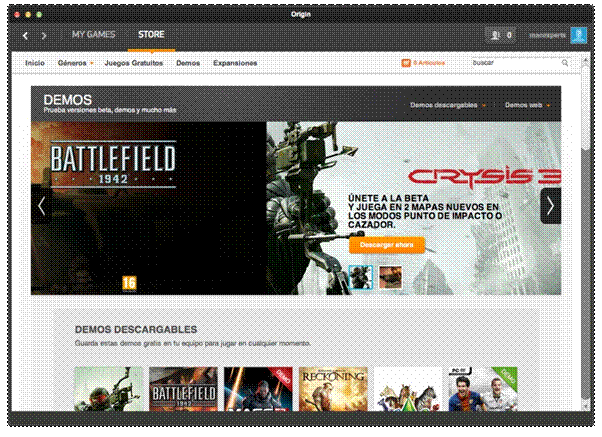 Wondering how to delete Origin on Mac? In this guide, we will walk through the steps to completely uninstall Origin from your Mac using the Official Origin Uninstall Tool provided by EA. We will also discuss the benefits of removing Origin and other easy options to uninstalling it completely, alongside their belonging files.
Let's get started!
Also Read: How to Uninstall Steam on Mac [Best Ways]
What is Origin?
Origin Mac is a digital distribution platform developed by Electronic Arts (EA), primarily known for selling and distributing video games for personal computers. It serves as a storefront for purchasing games and a launcher allowing users to download, manage, and play their EA games.
Beyond games, Origin also offers social features, allowing players to connect with friends, access game forums, and join in-game communities. It was introduced as EA's response to other popular game distribution platforms. It has grown to include a wide range of titles from various genres, including EA-published games and offerings from other developers.
Why Uninstall Origin?
Here are some common reasons why you may want to uninstall Origin from your Mac:
You need to free up disk space and Origin is taking up a lot of storage. Games downloaded via Origin can be large files that take up precious SSD space.
You want to improve computer performance. Origin can negatively impact RAM usage and CPU load, especially if you have games downloaded. Removing it frees up system resources.
You no longer play EA games that require the Origin client/access. If you no longer play titles that need Origin to run, there is no reason to keep it installed.
You are experiencing bugs or issues caused by Origin. Corrupted files or settings can sometimes be fixed by fully removing the client and doing a clean reinstall.
You wish to try alternative game launchers. Origin is required for EA games but other launchers may provide better performance or more features.
Also Read: Flash Player Alternatives for Mac
How to Uninstall Origin on Mac: A Step-By-Step Guide
Follow these simple steps to thoroughly uninstall Origin from your Mac:
Step 1: Ensure that Origin is closed and not running in the background.
Step 2: Locate the Origin application icon in the Applications folder and drag it to the Trash icon to uninstall the main application.
Step 3: Open a new Finder window by clicking on the Finder icon from the dock or selecting File > New Finder Window.
Step 4: From the top menu, select 'Go' and then choose 'Go to Folder'.
Step 5: In the dialog box that appears, paste each of the following folder paths separately and press the 'Return' button after each one: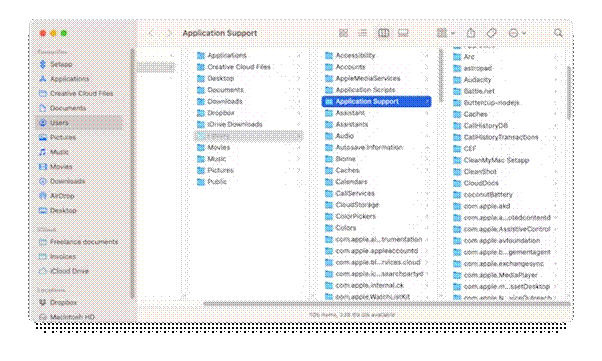 ~/Library/Application Support
~/Library/Caches
~/Library/LaunchAgents/
~/Library/Preferences/
Step 6: Within each folder, search for any files or folders related to 'Origin'. If you find any, drag them to the Trash.
Step 7: Once you've checked and removed 'Origin-related files from these folders, close the Finder window.
Step 8: Finally, empty the Trash bin to completely remove all items associated with Origin from your Mac.
Origin, EA's gaming hub for Mac, lets you download and play games. It's been replaced on Windows and might change on Mac too. If you don't use it anymore, follow the steps to uninstall Origin on Mac.
Uninstall Origin on Mac Easily Using the CleanUp My System App!
Are you looking for a hassle-free way to remove Origin from your Mac? The CleanUp My System app simplifies the process, ensuring a thorough uninstallation of Origin along with its associated files, effortlessly freeing up space on your system.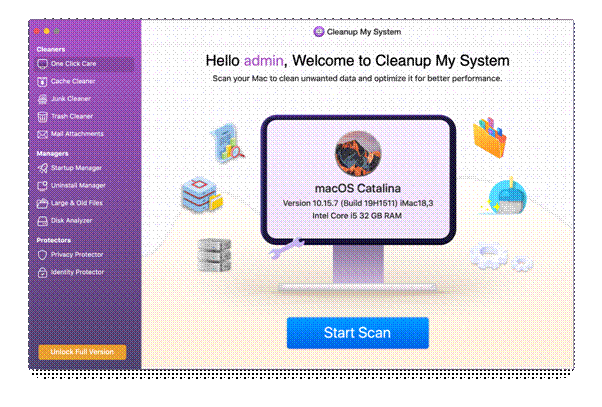 Get Cleanup My System
With just a few clicks, you can bid farewell to Origin and optimize your Mac's performance without the worry of leaving behind residual files.
Cleanup My System offers an intelligently designed Uninstaller that helps manage installed applications and completely eradicate unwanted software. With its help, easily remove undesirable apps and ensure their corresponding files are thoroughly eliminated, leaving behind no leftovers.
Try CleanUp My System today for a seamless uninstallation experience!
Also Read: Best App Uninstaller For Mac
Conclusion
In wrapping up this step-by-step guide on uninstalling Origin from your Mac, following these simple yet comprehensive steps       ensure a cleanup      process. By quitting the application, dragging it to the Trash, and thoroughly checking and deleting associated files from specific folders, you can successfully eliminate Origin from your system.
Remember to empty the Trash afterwards, to complete the uninstallation process. With these steps, you can confidently bid farewell to Origin, freeing up space and optimizing your Mac for a smoother experience.
With Origin gone, you can free up disk space, improve performance, and remove an unused program from taking up system resources. Just remember that any EA games you have installed will no longer work without reinstalling Origin.
NEXT READ: Best Memory Cleaner For Mac To Speed Up Performance