Best AI Writing Assistant Software For Mac 2023 : Boost Your Inspiration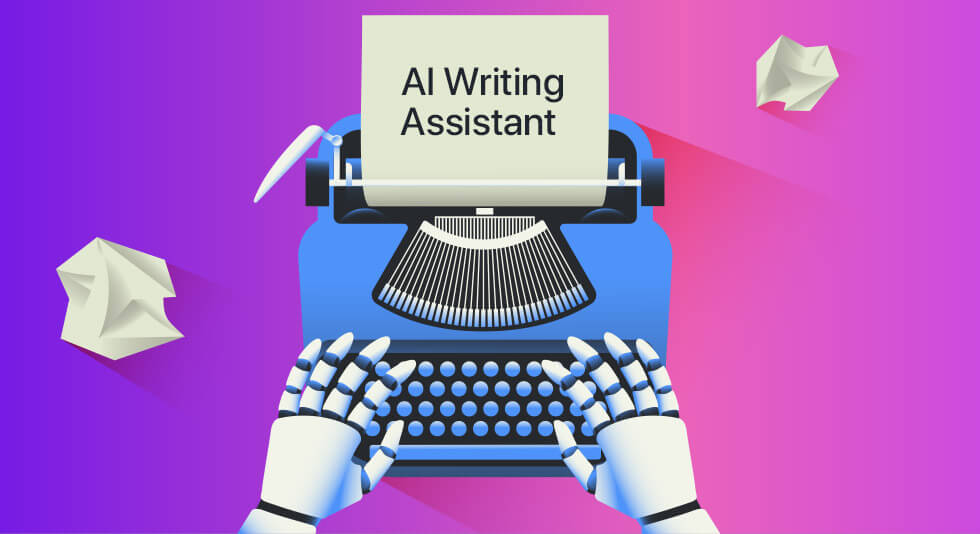 Gone are the days of writer's block, endless drafts, and the nagging feeling that your writing could be better. With the rapid advancements in artificial intelligence, Mac users now have at their fingertips a range of cutting-edge writing assistants that not only understand context and nuance but can also predict your next literary move.
Whether you're a seasoned novelist, a diligent student, a dedicated content creator, or simply someone who loves to express thoughts through the written word, this blog is your definitive guide to navigating the ever-expanding landscape of AI writing software.
In this comprehensive exploration, we have listed the best writing software for Mac that can act as a much-needed boost of inspiration when your creative well runs dry.
Let's dive in!
Also read: Best Writing Apps for Mac
7 Best AI Writing Software for Mac
Discover the tools that are poised to redefine the art of writing in 2023 and beyond – your words are about to take flight like never before.
1. Elephas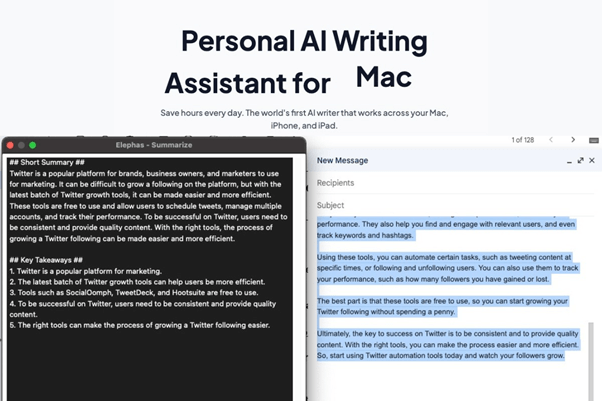 In the dynamic world of AI-powered writing tools for Mac, one name stands out like a beacon of innovation and creative prowess – Elephas. If you've ever wished for a writing assistant that not only understands your thoughts but also enhances them with a touch of brilliance, then Elephas is your virtual muse.
Bid farewell to the dreaded red underlines and grammatical mishaps that can mar your writing's impact. Elephas acts as your vigilant grammar guardian, swiftly identifying and rectifying errors. Effortlessly execute a multitude of tasks using the super-command bar – whether it's completing entries in your Google Sheets or condensing lengthy articles into concise summaries. Engage in conversations with your data to unearth valuable insights or compose compelling articles with ease.
Price: Free, $4.99/per month.
2. Notion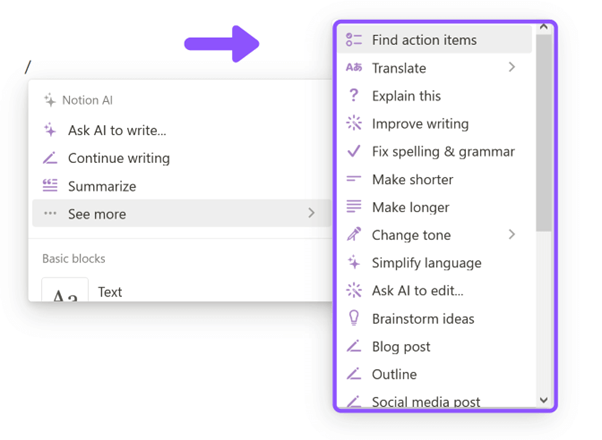 Notion already encompasses an array of functionalities that empower users to streamline the content organization and enhance their daily routines. These capabilities are further elevated by the introduction of Notion AI – a fresh module developed by the Notion team.
Accessing the remarkable AI features of Notion is a breeze, triggered by a user-friendly prompt. Alternatively, should you seek to rephrase or enhance a cluster of sentences, a simple selection of the text followed by a click on "Ask AI" opens up a realm of possibilities. This seamless integration of Notion AI is seamlessly woven into both the desktop application and the web-based interface, ensuring a consistent experience across platforms.
Price: Free, paid subscription starts for $8/per month.
Also read: Best Text Editor For Mac
3. TypingMind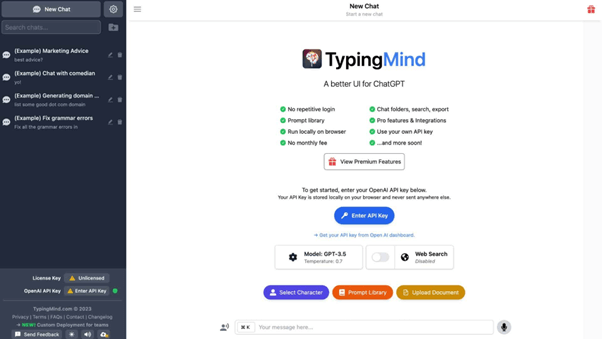 Here comes the next contender on our list of best AI writing software for Mac. Exploring an enhanced platform to engage with ChatGPT? Look no further than TypingMind. Boasting an intuitive and user-friendly interface, this application ushers in an elevated interaction with ChatGPT in the year 2023. A standout aspect we find particularly appealing is that there is no need for repeated logins, setting it apart from ChatGPT.
Among TypingMind's remarkable features, chat folders, search functionality, and export options take center stage. These attributes synergize to simplify the process of locating vital information precisely when it's needed, allowing you to effortlessly categorize, search, and retrieve your chat history.
Price: Free, $39.
4. ProWritingAid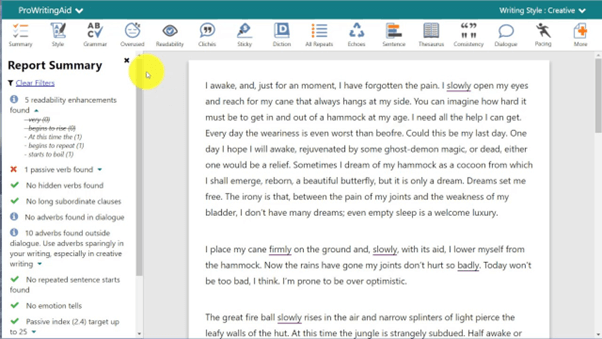 ProWritingAid emerges as a comprehensive writing application tailored for macOS. This all-inclusive software not only has the potential to supplant other writing apps currently in your arsenal but also introduces the advantages of AI-driven editing seamlessly.
At its essence, ProWritingAid is meticulously crafted to fortify your writing endeavors. It diligently scans for elements encompassing grammar, spelling, style, and coherence within your text. Additionally, it offers invaluable AI-fueled suggestions to further enhance your prose. An added perk is the ProWritingAid Everywhere extension, which seamlessly integrates AI-infused writing assistance throughout your macOS experience.
Price: Free, $30/per month.
5. Craft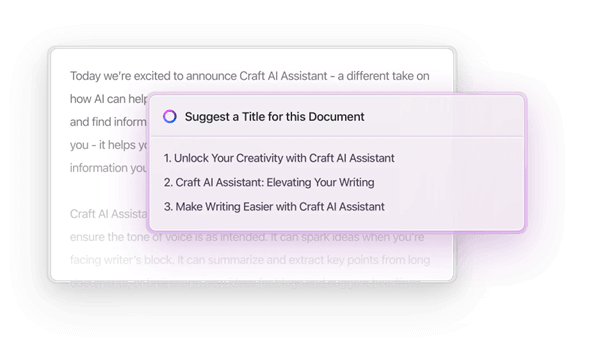 Introducing Craft, yet another AI Writing Software For Mac facilitating both content generation and editing. However, in contrast to ProWritingAid's approach, Craft distinguishes itself by placing a strong emphasis on collaborative document creation.
 Craft equips you with diverse methods to compose documents. Firstly, you have the option to commence with a blank canvas and seamlessly integrate content elements at your discretion.
Alternatively, you can select from a thoughtfully curated assortment of templates. Regardless of your chosen path, the application ensures that AI-enhanced writing aid is accessible across all segments of your document.
Notably, it empowers you to effortlessly monitor and manage your documents, ensuring a streamlined experience. Moreover, Craft grants you the flexibility to introduce custom commands tailored to specific requirements, enhancing its adaptability to your unique needs.
Price: Free, $5/per month.
6. Canary Mail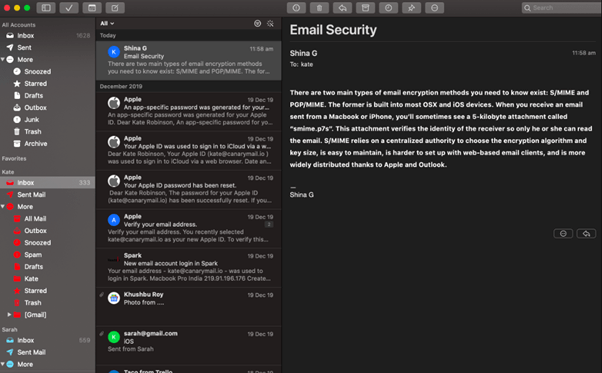 Imagine an assistant that not only learns from your email habits but also takes proactive steps to make your life easier. Canary is your personalized email copilot, working tirelessly behind the scenes to enhance your email experience.
Tired of typing out the same type of emails repeatedly? Canary can step in and compose emails based on your writing style, saving you precious time and effort. Whether it's a quick response or a detailed message, Canary's AI is at your service. Ever missed an important email buried in the clutter? Canary's keen eye spots emails that need your immediate attention and brings them to the forefront. Say goodbye to sifting through endless messages – Canary ensures you never miss a crucial update.
Price: Free, Canary Mail Pro ($20/per year.)
Also read: How to Recover Unsaved Word Documents on Mac
7. GrammarlyGO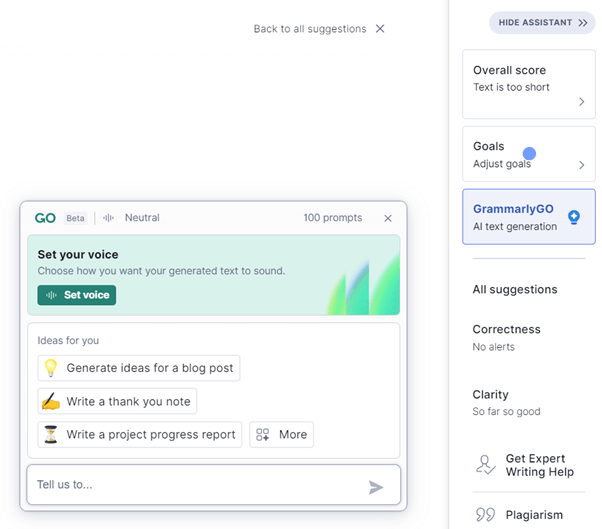 Recently, a new addition called GrammarlyGO has been seamlessly incorporated by the developers – an AI-driven writing assistant that further enriches the Grammarly experience. The array of AI capabilities within Grammarly, ranging from grasping the nuances of tone to enhancing content and reshaping sentences, have been seamlessly woven into the fabric of the grammar checker itself. This amalgamation results in a singular hub where you can refine both the precision and readability of your document.
However, it's important to note that there exist certain limitations. For instance, GrammarlyGO might not be your go-to choice if you're seeking to generate content entirely from scratch. On the flip side, if you're a student seeking intermittent assistance with your content, GrammarlyGO could be a reliable option worth considering. Yet, it's worth mentioning that for content creators with more intricate needs, alternative solutions might be more fitting.
Price: Free, paid subscription available.
Also read: 10 Best Notepad++ Alternatives for Mac
Wrapping Up…
The year 2023 introduces a dazzling array of AI writing software for Mac, each designed to elevate the art of expression and streamline the writing process. These feature-rich AI writing software seamlessly integrates with our creativity, enhancing our writing endeavors beyond imagination.
Whether you're a wordsmith, a student, a content creator, or anyone who seeks to communicate effectively, these AI marvels stand ready to be your allies on your journey of expression and communication.
Did we miss mentioning your go-to AI writing assistant in our list? Feel free to share your thoughts in the comments section!