Best MKV Player For Mac In 2023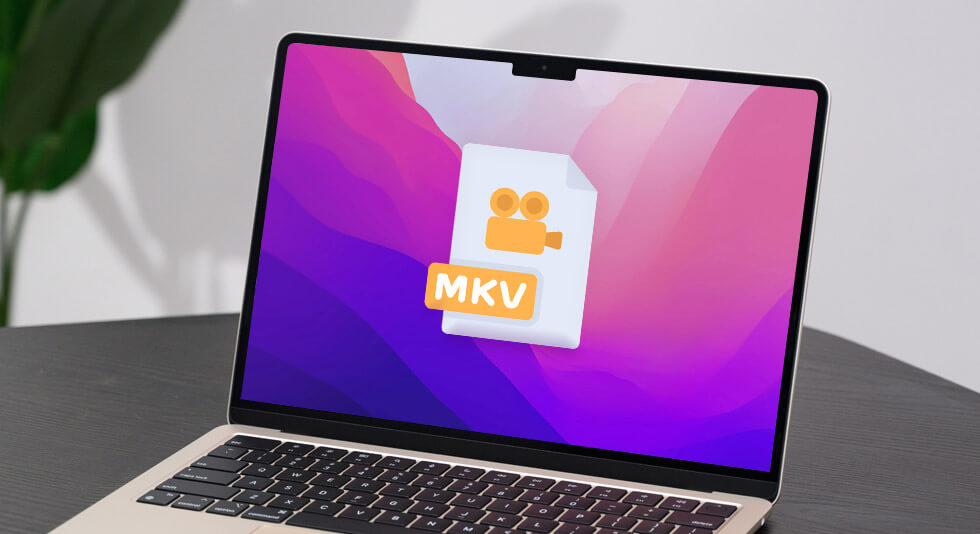 Wondering how you can play an MKV file on Mac? You've come to the right place. This post lists some of the best MKV players for Mac that you can use for playing multimedia files on macOS.
MKV is a popular format for high-definition video content, such as movies and TV shows, that require multiple audio and subtitle tracks for different languages. It has the ability to support different kinds of video and audio codecs. Here's everything that you need to know.
What is an MKV Player?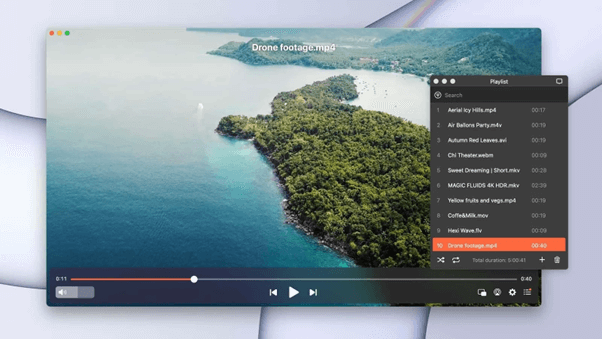 So, what exactly is an MKV player, and what features and functionalities does it offer? Here you go! An MKV player is a software application that is designed to play video files in the Matroska Multimedia Container (MKV) format.
MKV is a popular open-source multimedia container format that can hold various types of video, audio, and subtitle streams. An MKV player is specifically designed to decode and play the contents of an MKV file. There are many different types of MKV players available, ranging from simple media players to more advanced programs that offer a range of features such as support for multiple audio and subtitle tracks, customizable playback settings, and more.
In this post, we have listed some of the best MKV video players for Mac that you can put to the best use.
Let's get started.
Also read: 10 Best Music Players for Mac Users in 2023
Best MKV Player for Mac
1. VLC Media Player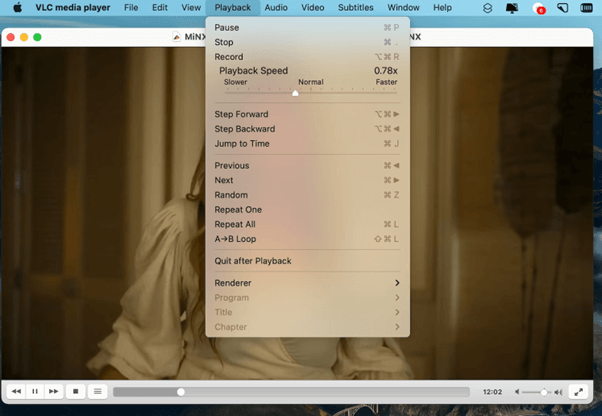 VLC is a free and open-source media player that can play almost any type of multimedia file, including MKV files. Once the MKV file is playing in VLC, you can use the media controls to pause, rewind, fast-forward, adjust the volume, and more. VLC also offers a range of advanced features, such as support for subtitles, audio and video filters, and customizable playback settings.
Also, if you are looking for a professional yet easy-to-use tool that lets you edit MKV files then VLC can be an ideal pick. You can use the VLC media player to trim your videos, use overlay, add water effects, and so on.
2. Elmedia Player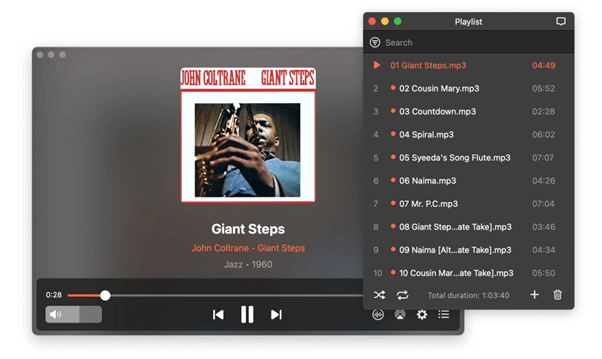 Elmedia Player is a media player for macOS that supports a wide range of video and audio formats, including the MKV format. It is developed by Eltima Software and is available in both free and paid versions. It supports a wide range of multimedia file formats including MKV, MP4, AVI, MOV, and more.
The app comes with an easy-to-understand, customizable interface with various playback controls, including playback speed control, subtitle support, and an audio equalizer. Along with the paid version of Elmedia Player, called Elmedia Player PRO, you will get additional features such as downloading online videos in various formats, extracting audio tracks from videos and converting media files to different formats.
Also read: 10 Best Video Players for Mac in 2023
3. Movist Pro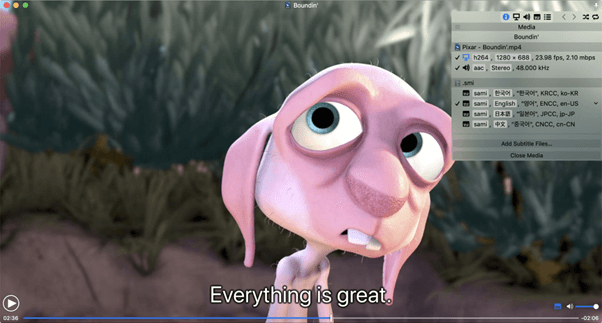 Movist Pro MKV player for Mac is designed for users who demand high-quality playback and advanced features for their media content. It is a powerful media player that offers a range of customization options and advanced functionality, making it a great choice for media enthusiasts and professionals.
It also comes packed with a unique Smart playlist functionality, which automatically generates playlists based on criteria such as genre, artist, or year. Movist Pro offers you a customizable interface that you can adjust as per your need and requirement.
4. Plex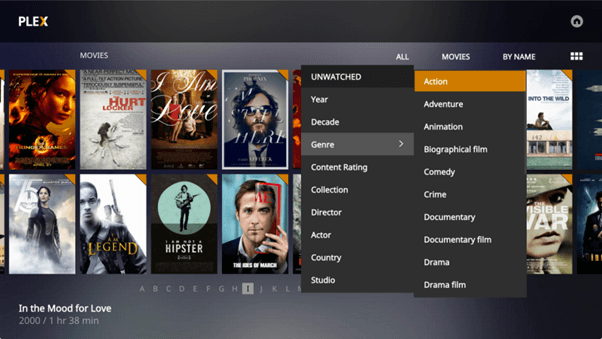 Well, yes, you can also use the Plex media player to play MKV files on macOS, as it happens to be a great choice for movie enthusiasts. Plex is a powerful media server and client application that supports the MKV format and offers a range of features for managing and streaming your media content across devices.
To play MKV files on Plex, you need to first set up a Plex Media Server account and add your media content to it. You can then use the Plex client application on your device to browse and stream your media content.
Also read: 8 Best Stop Motion Software for Mac In 2023
5. IINA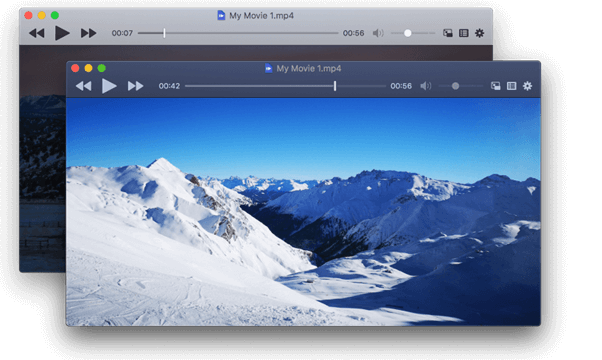 Yes, IINA is a popular MKV player for Mac, ideal for both beginners as well as professionals. IINA's support for a wide range of codecs and formats makes it a versatile player that can handle most media files, including MKV.
When you play an MKV file in IINA, you can use the player's advanced features to adjust the playback speed, change the audio track or subtitle, and customize the video and audio settings to your liking. Additionally, IINA has a user-friendly interface that allows you to easily navigate through your media library and control playback.
6. DivX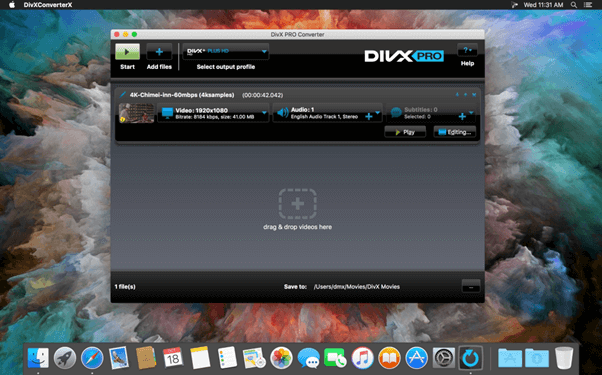 DivX Player is a free and popular media player software for Windows and Mac. It is designed to play a wide range of video and audio file formats, including DivX, AVI, MKV, MP4, and many others.
It's worth noting that while DivX Player supports a wide range of codecs and formats, it may not be as versatile as some other media players like VLC or IINA. However, if you specifically need to play DivX-encoded MKV files, DivX Player is a good option.
Also read: How To Compress Video On Mac – Easy Ways
Conclusion
Here were the 6 best MKV players for Mac that you can consider. Each of the players mentioned in this blog has its own unique features and benefits, allowing users to choose the one that best suits their needs. Whether you're looking for a lightweight player with basic functionality or a more advanced player with customizable options and high-quality playback, there's something for everyone.
Do let us know which is your favorite MKV video player for Mac. Feel free to share your suggestions in the comments window.