Best Photo EXIF Editor for Mac In 2023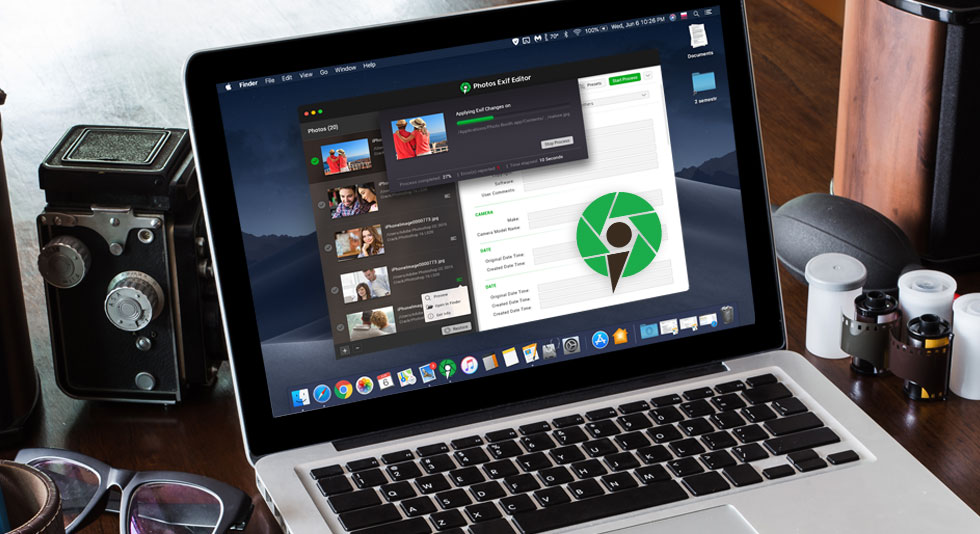 Edit Photo Metadata on Mac with Photos EXIF Editor For Mac
Selfies, photos, and videos have become an integral part of our life. We want to capture every moment of our life, be it travel, party, food, a new dress, or anything else. Not only this, we even like posting these pictures on social media. But do you know these pictures are disclosing a lot of your personal information?
Surprised? Don't be; its true photos not only capture our moment, but they also record date, time, place, device detail, etc., and this information is called EXIF data. If you want to keep your privacy intact, you need to learn how to edit this EXIF data.
Hence, today in this post, we will talk about the best photo EXIF editor for mac to help alter or delete all Metadata.
What Is EXIF Data?
Every photograph we click, whether using a Smartphone or camera, stores its distinct EXIF data. This EXIF data is known as metadata in images, and it is used to determine camera make, place, time, location, pixel resolution, ISO ranking, shutter speed, focal length, etc.
Which Is The Best Photo EXIF Editor For Mac?
Short on Time?
Our recommendation for exif editing app for mac is Photos EXIF Editor offered by Systweak. Using this EXIF editor for Mac, you can edit or remove image metadata easily. Moreover, using this best photo EXIF editor tool, you can batch EXIF editing in no time.
Download Photos Exif Editor for Mac
Features
Read & write EXIF, GPS, IPTC, XMP metadata, and more
Supports common image formats including RAW
Batch metadata editing
Edit EXIF information like date, etc.
How does It work?
Download, install and launch Photos EXIF Editor
Drag and drop a batch of photos
Select images and edit metadata
Start the process and save the output
If you want, you can restore Metadata to original in the current session
Besides, you can create Presets to speed up your work. View metadata information, customize date-time, GPS and can clean metadata information too.
A photo's metadata can contain the following information:
Note: These details vary from device to device and are saved in standard EXIF format. When sharing an image on social media or with anyone, ensure you edit or altogether remove EXIF data. Doing so manually isn't easy and accurate; hence, we will be using the best photo EXIF editor mac.
Top 8 Best Photo EXIF Editor Mac Tools 2023
1. Photos EXIF Editor
Best Batch EXIF Photo Editor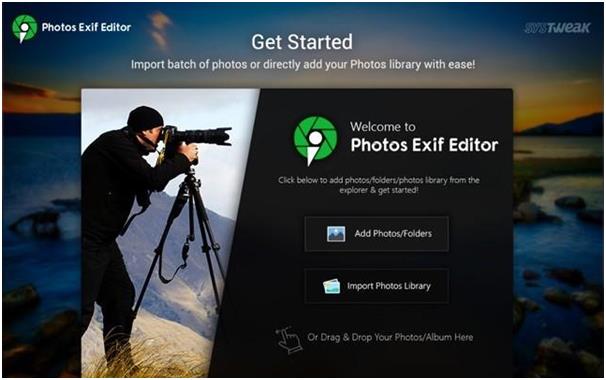 Photos EXIF Editor is the best photo Exif editing tool to edit EXIF data on Mac. It is easy to use and helps edit EXIF metadata of selected images. Having this tool on Mac makes editing EXIF/IPTC/XMP fields easy. Once the changes are made, click the Start Process button and apply changes to edited photos. To sum up, this is the best tool to edit photos metadata on Mac.
Features
Restore metadata to original in the current session
Drag and drop batch of photos for editing EXIF data of batch
Helps create presets, save time, and clear metadata
Compatible with Windows and Mac
2. AnalogEXIF
Powerful Metadata Photo Editor for Mac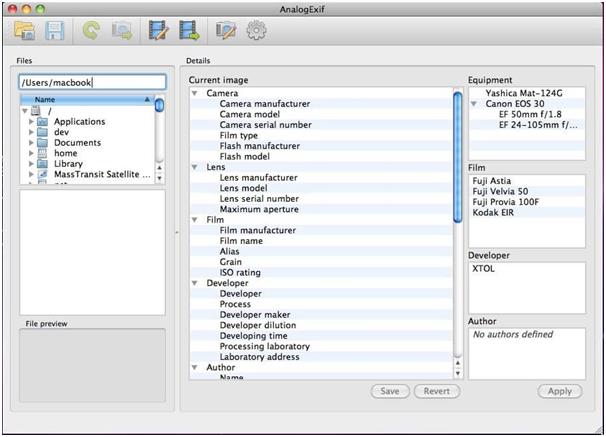 Analog EXIF is phenomenal Photo EXIF editor for mac. It helps edit scanned films and DSC-captured digital images. Not only this, but it also helps modify EXIF, IPTC, and XMP metadata tags for TIFF & JPEG files formats. Moreover, it helps customize a set of supported metadata tags, edit and remove metadata, both Windows and Mac.
Features:
Supports EXIF, ITPC, and XMP metadata tags
Allows performing batch operations
Customize XMP schema for film camera properties
Compatible with Windows and Mac
3. EXIFPurge
Nift EXIF Metadata Editor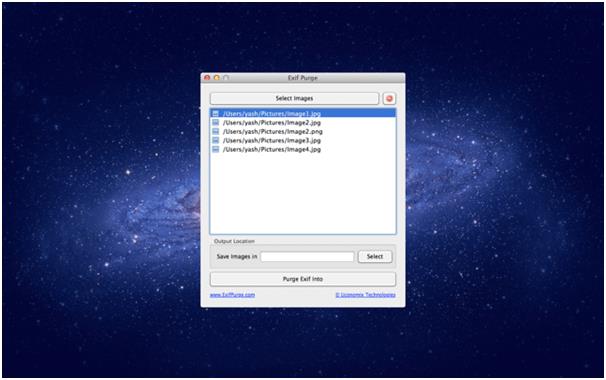 When looking for a photo EXIF editor to edit EXIF data on Mac, one cannot overlook EXIF Purge. This photo EXIF editor mac allows batch metadata editing in one click. This means with the click of a button; you can remove a location, camera details, and other technical information.
Features
Edit and remove EXIF metadata from multiple images at once
Portable EXIF editor for Mac that allows using a USB drive
Edit and alter data EXIF editor of a single or batch of photos as per the requirement
Compatible with both Windows and Mac
Also Read : 10 Best Batch Photo Editors For Mac
4. EXIF Editor
Easiest Photo Exif Editor to Edit Image Metadata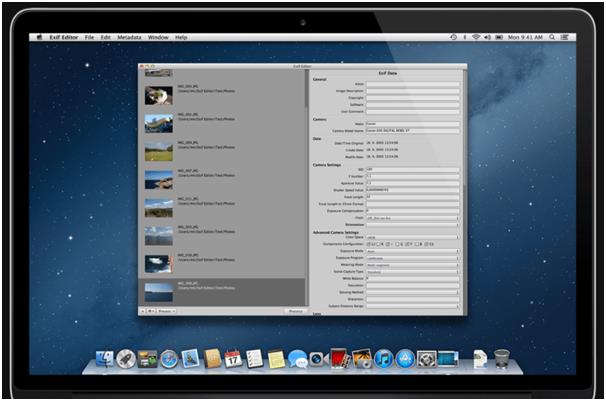 EXIF editor is another excellent EXIF photo editing tool. Using it, you can directly edit metadata of images data and can view EXIF information in real-time. The tool is compatible with Windows & Mac today and works wonders when you want to edit metadata.
Features
The best tool to edit and view camera settings
Add information to scanned analog images.
A great option to edit/remove metadata information
EXIF Editor compatible with Windows and Mac
5. EXIF Studio
Best Image Editing Software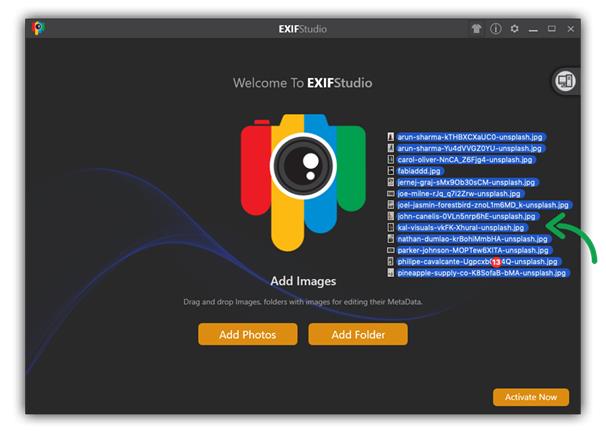 If you are looking for the easiest way to edit data like IPTC, XMP, GPS, and other image data, EXIF Studio is the best Mac photo EXIF editor for the job. To use it, all you need to do is select images and add them to the app. Once added, you edit EXIF data, GPS metadata, and other information. Moreover, EXIF Studio can be used to edit a batch of photos. Nonetheless, you can apply metadata values or modifications to a group or batch of images with ease. Apart from editing, you can also erase the metadata information of your photos.
Features:
The easiest way to view and edit metadata
Supports batch EXIF data editing
Create presets to save time.
Compatible with both Windows and Mac
Also Read : 10 Best Duplicate File Finders For Mac
6. Image EXIF Editor
View and Edit Metadata Easily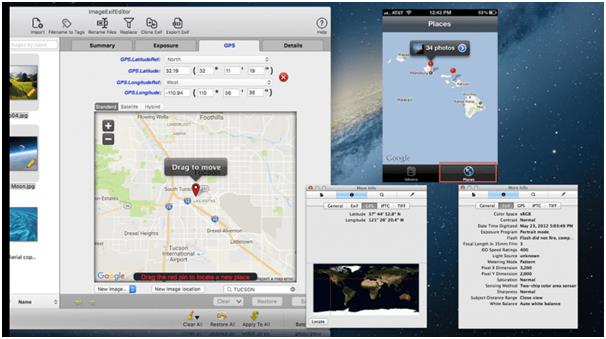 Quickly edit photo metadata using Image EXIF Editor.  This best editing app for Mac helps edit metadata easily. It offers easy viewing and editing of metadata. With this tool, you can easily look for the images to edit and search them by name.
Features:
Batch image EXIF metadata editor
Enhanced geolocation GPS edit
The quick search feature to find and edit photos
Undo redo support
7. MetaImage
Best GPS Metadata Editor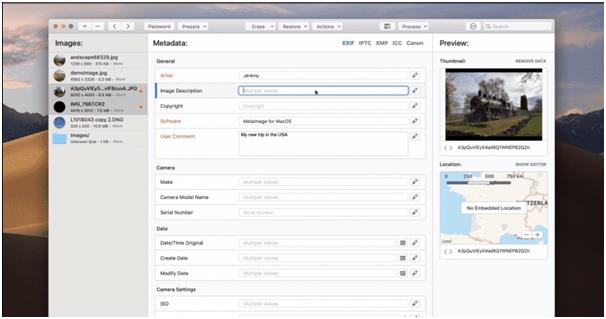 Another ultimate tool to read, writes, and edits metadata of images. Using this state of the art tool, you can edit XMP, Maker tags EXIF, and others. Moreover, it can be used for the largest number of tags. Besides, you can also edit GPS metadata, enter GPS coordinates, and search for an address by clicking on the map.
Features:
Compatible with hundreds of formats and metadata tags
Preset support
Batch EXIF data editing
Designed for professionals
8. Photo Meta Edit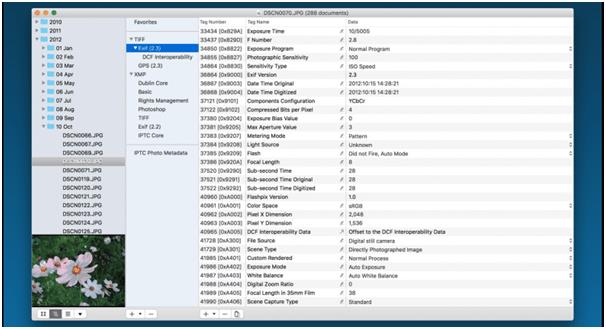 Photo Meta Edit is a simple yet powerful metadata editor that offers batch editing, embedding thumbnails into JPEG files, and removing thumbnails from JPEG files. It can be used to edit IPTC Photo Metadata and preset IPTC Creator's contact details.
Features
IPTC photo metadata editor
Makes batch editing possible
Embed thumbnails into JPEG
Great EXIF data editor for Mac
9. ExifTool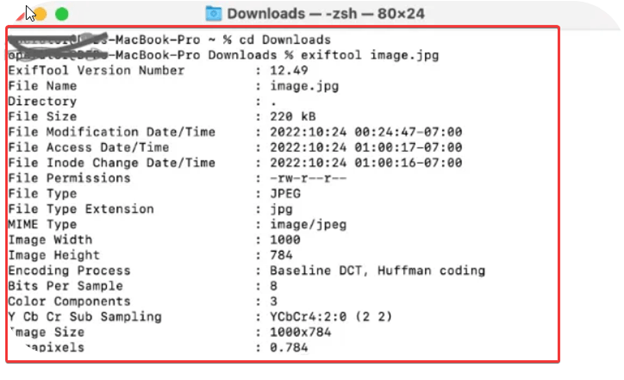 It is a platform independent photo EXIF editor for Mac by Phil Harvey. When you install the macOS package, the ExifTool command-line application is installed. You can type exiftool in a Terminal window to run this photo EXIF editor. The reason why we have put this tool last on the list is because, for beginner users, it might prove to be a little overwhelming especially those who are not familiar with the Terminal, but otherwise it is a nifty tool.
Features
Read, write, and edit metadata information.
Supports a large number of file formats.
Supports many digital cameras
Geotags images and generates track logs for geotagged images.
10. HoudahGeo 6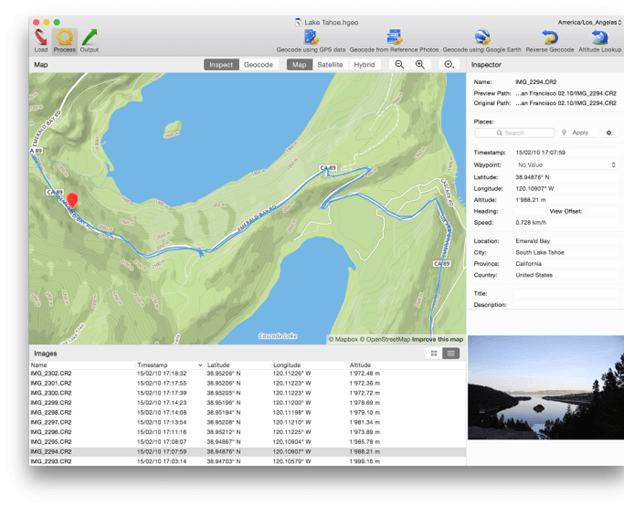 It is a photo exif editor for Mac that helps in photo geocoding and geotagging. With its help, you can pin photos to locations where they were taken. This tool stores latitude, longitude, and altitudes, and that too within the image file. It works quite like a GPS-enabled camera that stores these details. It supports both manual as well automatic methods of geocoding.
Features –
Works with both JPEG and RAW images.
It can browse Apple Photos, Aperture as well as Adobe Lightroom Classic libraries.
It adds locations to photos in the above-mentioned applications and to even original photo files.
With it, you can also future-proof geotags.
So, these are the best EXIF metadata editors for Mac. Using these top-notch photo metadata editors, you can batch EXIF editing and delete all the personal information you can want to share. If you are looking for our suggestion, we recommend using Photos EXIF Editor as the best image metadata editor that is simple to use and offers batch EXIF editing. To download it, click here. Once you have picked the best one, do let us know in the comments section.
FAQs: Best Photo EXIF Editor for Mac