Best Snipping Tools For Mac To Use In 2023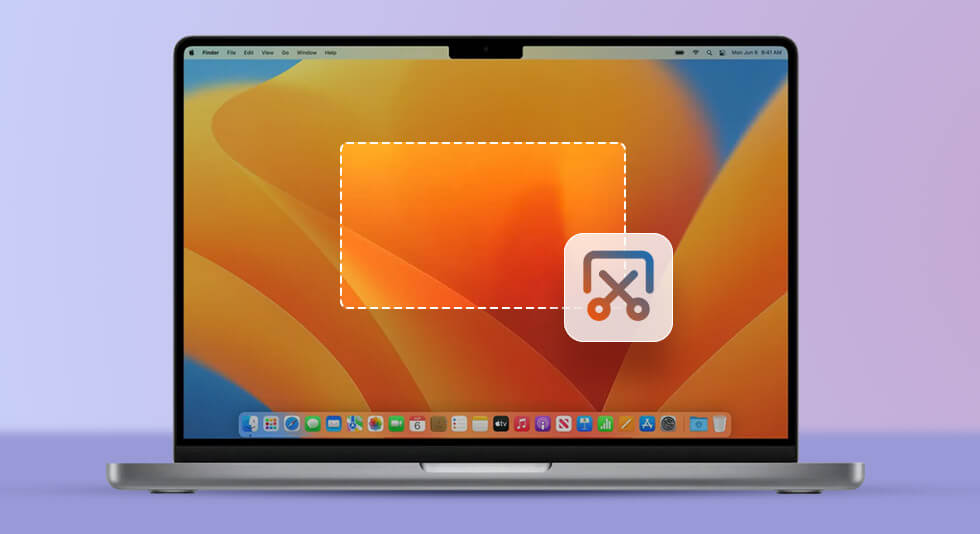 Looking for the best snipping tool for Mac? Look no further as you've come to the right place. In this post, we have listed some of the best picks that can help you get the job done effectively with minimal time and effort.
So, what exactly is a snipping tool? A snipping tool allows you to take a screenshot of your screen, be it a small portion of your screen for text or images or full screen. As soon as you capture a snapshot using a snipping tool, it automatically gets copied in the window. If you want to edit your screenshots, add texts or shapes, or remove the URL, you can easily perform all these tasks at the tip of your fingertips with the help of a snipping tool.
Here's a quick rundown of some handy macOS snipping tools that you can put to best use.
Also read: How to Setup And Cast From Mac to Chromecast
Best Snipping Tools For Mac To Use In 2023:
1. Movavi Screen Recorder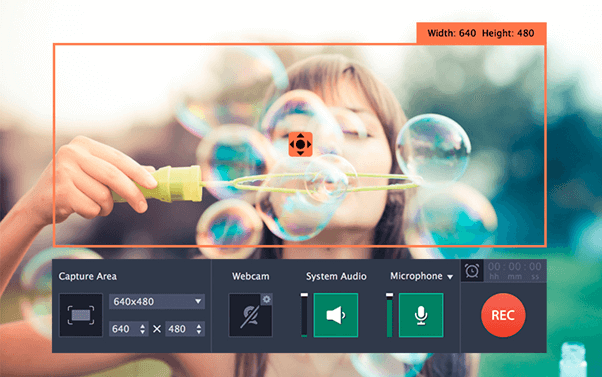 Movavi Screen Recorder is an efficient snipping tool for MacBook that captures any portion of your screen in just one click. Whether you want to take screenshots, record the screen for videos or webinars/online calls, or be it anything, the Movavi screen recorder works seamlessly well on macOS. This nifty tool offers you a bunch of editing tools that you can use to edit the capture area, adjust screen recordings, save the file in any desired format, and so on.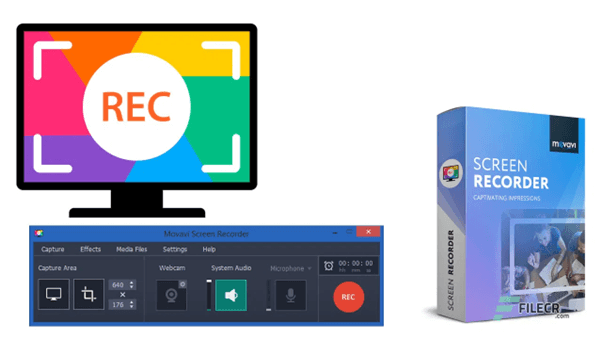 The Movavi Screen Recorder for Mac is a professional snipping tool that offers you advanced features to record audio, capture your webcam, or schedule any recording. You can also use quick keyboard shortcuts to capture the entire screen, capture a specific portion, or call up the screen capture panel. The Movavi Screen Recorder tool offers you an easy-to-use platform to capture the screen and annotate screenshots. The tool offers you a free trial period of up to 7 days that you can use to test ride the app on your Mac.
2. TextSniper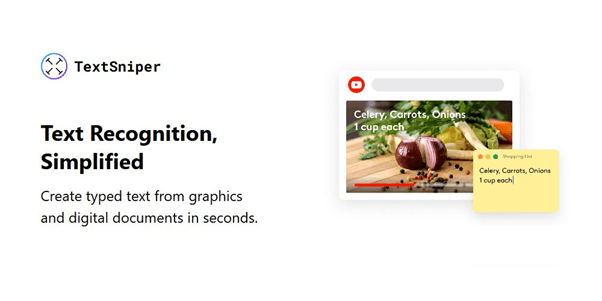 The TextSniper app is an ideal snipping tool for Mac that can easily extract any non-searchable or non-editable text on your device. It also offers you an added perk of turning the OCR text into speech that you can benefit from. The text output will be automatically copied to the clipboard. You can use the TextSniper app for capturing images, text, PDFs, scanned paper documents, and videos on your Mac.
The TextSniper tool works effortlessly on recognizing even the tiny text on images. You can use this tool for processing documents with high accuracy. Optical Character Recognition is supported in multiple languages including English, Spanish, French, German, Italian, Chinese, and more. If you're using this app as a beginner then you can also refer to the tutorials available on the website that will help you to get started with ease.
3. Monosnap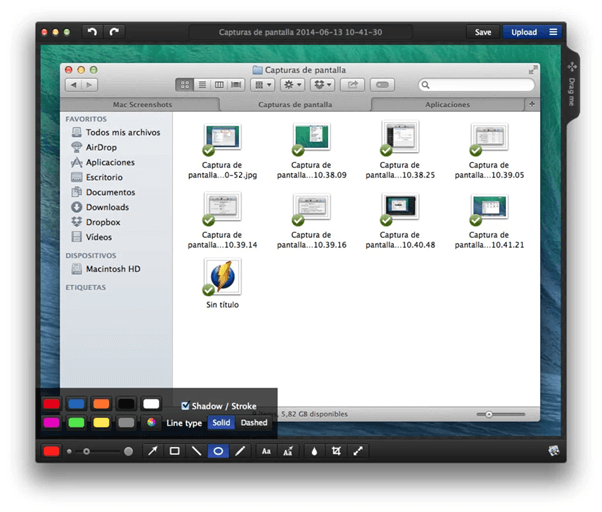 Want to quickly capture screenshots or record your Mac's screen in just one click? Download and install the Monosnap snipping tool on your MacBook to get more productive. Whether you want to capture the entire screen or a specific area, you can use the Monosnap tool for capturing picture-perfect screenshots. This nifty snipping tool for Mac also offers you screenshot annotation features that allow you to edit the captured screenshot, highlight specific details, and more.
The Monosnap tool can not only work as a snipping tool but as a cloud storage service as well. It offers you free cloud storage, customizable hotkeys, an information-hiding feature, and many other advanced editing features.
4. Lightshot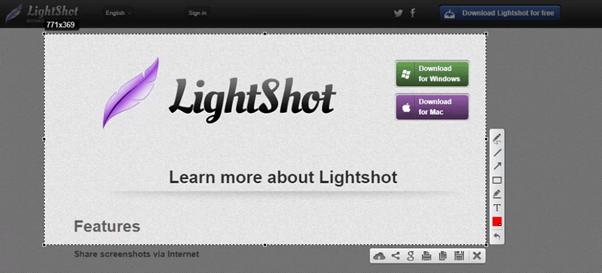 Lightshot is another macOS snipping tool that quickly captures your Mac's screen. It performs its job at a lightning-fast speed and offers you handy tools to edit screenshots. The Lightshot tool also offers you a "Similar Image Search" feature that you can use to search similar images on the web. Lightshot allows you to share screenshots on social media apps like Facebook and Twitter, everything in a one-click on a single platform.
5. Snagit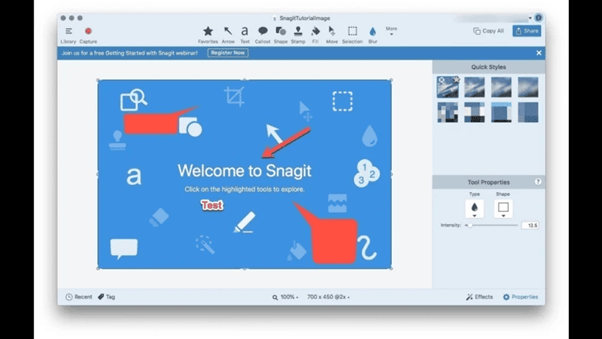 Snagit is one of the most popular, easy-to-use snipping tools for Mac that instantly captures and shares screenshots. You can use this advanced snipping tool for editing screenshots, recording videos, and GIFs, trimming video clips, capturing a panoramic view of the window, and more. The process of sharing the end product on Snagit is also simplified, ideal for both beginners as well as professionals.
Also read: Best WiFi Analyzer Apps For Mac [Free/Paid]
Conclusion
Here are the 5 best macOS snipping tools that you can use to quickly capture any portion of your Mac, and edit the screenshots that will help you move work forward faster. A snipping tool must offer ease of accessibility that makes the process of capturing and editing screenshots simpler.
You can pick any of the above-listed snipping tools as per your need and requirement. Do let us know which snipping tool you use on your Mac. Feel free to drop your suggestions in the comments box.