How to Setup And Cast From Mac to Chromecast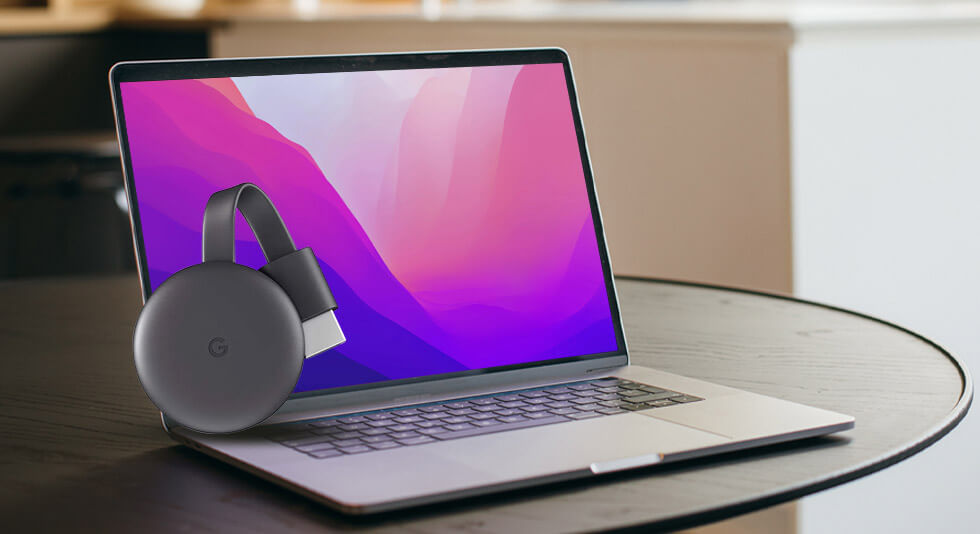 Technology is the most important and irresistible part of our day-to-day routines. Be it our smartphone, laptop, tablet, or smart TV, we are surrounded by gadgets and appliances that make our lives simpler. Our lifestyles have drastically evolved over the past few decades and have become more "Smart". From communicating with our loved ones to checking emails to streaming our favorite movies and TV shows, we can feel the essence of technology all around us.
The Power of Screencasting!
So, yes, Google Chromecast is one such nifty device that allows you to stream media content from apps like Netflix, Hulu, and so on. Chromecast makes it easier to cast your favorite content from your smartphone, Chrome browser, or your computer. All you have to do is simply plug the Chromecast into your TV and then you begin advancing your screen mirroring experience.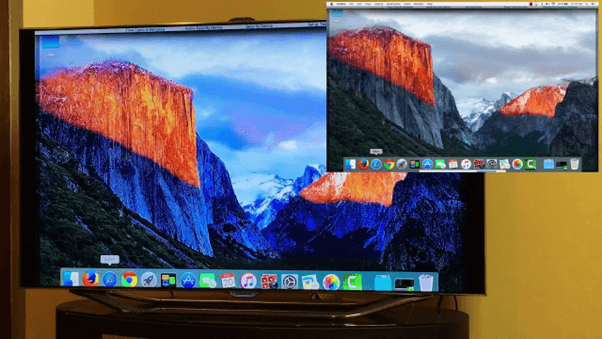 In this post, we will be learning all about how to use Chromecast for casting from Mac. But before we begin, let's gain a little insight into what this handy gadget is capable of.
Also read: 10 Best Video Player for Mac in 2022
What is Google Chromecast and what it can do?
Google Chromecast is a tiny piece of hardware or more like a dongle that you can plug onto your TV for streaming media content including movies, TV shows, and more. It is a portable media-streaming device that can simplify your digital life.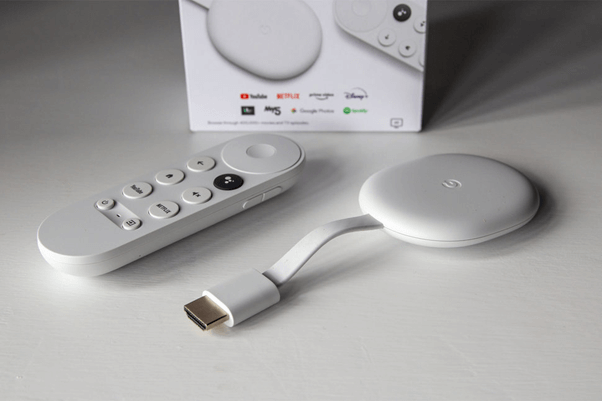 To cast media content, plug the device into your TV, connect it to a WiFi network, and then start streaming from your smartphone or laptop within no time. Chromecast gives you access to popular streaming platforms like Netflix, Spotify, HBO Max, Hulu, and more. And you know what's the best part? Chromecast comes powered with Google Assistant so you can even control the device with your voice.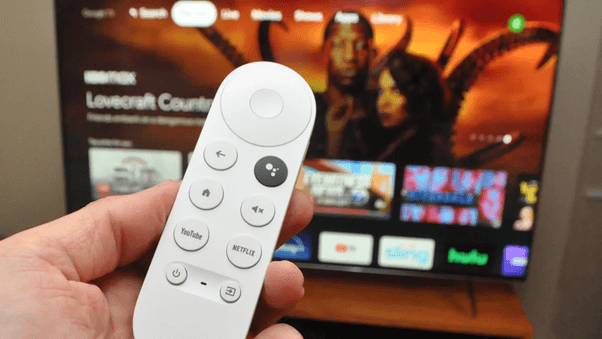 So, whether you want to catch up on sports or binge-watch your favorite movies and TV shows from the comfort of your couch, Google Chromecast can be your ultimate companion.
Also read: Best Mac Optimizer Software For Better Performance 2022
How to Cast from Mac to Chromecast?
Yes, you can even cast to Chromecast from your macOS device very conveniently. Here's a step-by-guide that will guide you through.
Starting with the Basics
First, connect the Chromecast's power cable to a nearby power outlet. Now, plug the Chromecast device into your TV's HDMI slot.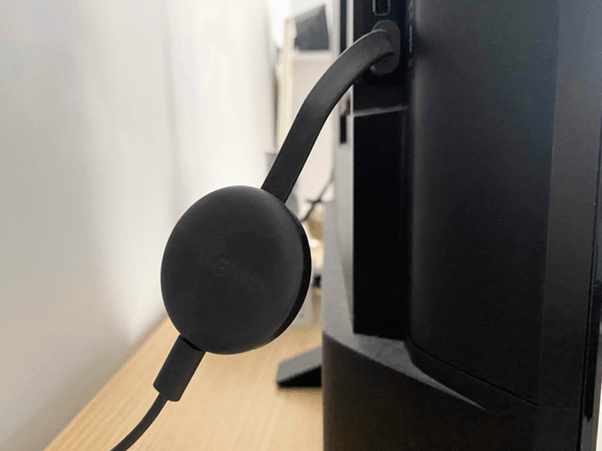 All set? Let's move to the next step. To begin using Chromecast, you will need a Google account so if you don't have one yet, pull out your smartphone and sign up right away. Once you're done, download the Google Home app from the App Store and then sign in with your Google account.
We're halfway through and the initial setup is almost complete.
Cast from Mac to Chromecast
Is your Mac already installed with the Chrome browser? If not then install it to get started. Launch Safari and visit this link to download Chrome from Google's official website.
Launch the Google Chrome browser on your Mac. Open any website that you want to use for streaming like Netflix, YouTube, and so on. Once the streaming begins, tap on the three-dot icon placed in the top-right corner and select "Cast".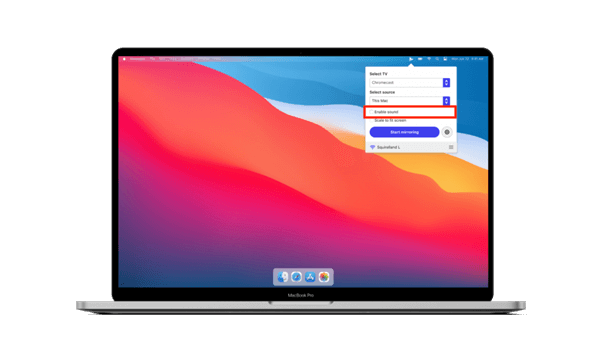 Select the TV device and the casting will begin right away.
As soon as the streaming will begin, you will see the Chromecast icon on the address bar. To pin the Chromecast icon on the address bar for easy access, here's what you can do. Double-tap on the icon and select the "Always show icon" option.
Is Chromecast not Working on Mac? Try These Hacks
We surely don't wish to experience any interruptions while our favorite content is being streamed on the big screen, right? So, if Chromecast is unable to function seamlessly, here's something you can try:
Check your Internet Connection: A stable WiFi connection is essential for Chromecast to work on any device. Hence, check your Internet connection and ensure that the devices are receiving enough network bandwidth.
Hardware compatibility: Check whether your TV or Mac is compatible with Chromecast. If there are some hardware limitations, you may not be able to use Chromecast on Mac.
Free up some storage space: Is your Mac running out of storage space? Well, to enjoy a seamless viewing experience on Chromecast we would recommend you free up some storage space so that your Mac can cast smoothly without encountering any playback problems.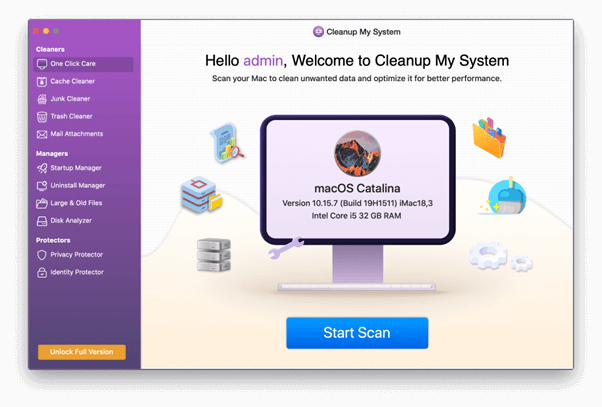 Download and install the "Cleanup My System" app from the Mac App Store to kick-start your slow and sluggish device. Cleanup My System app can help you recover storage space on your Mac by getting rid of unnecessary files and junk data.
Download Cleanup My System
Also read: How To Go Incognito In Safari On Mac
This wraps up our step-by-step guide on using Chromecast for Mac. Was this post helpful? Feel free to share your thoughts in the comments box!